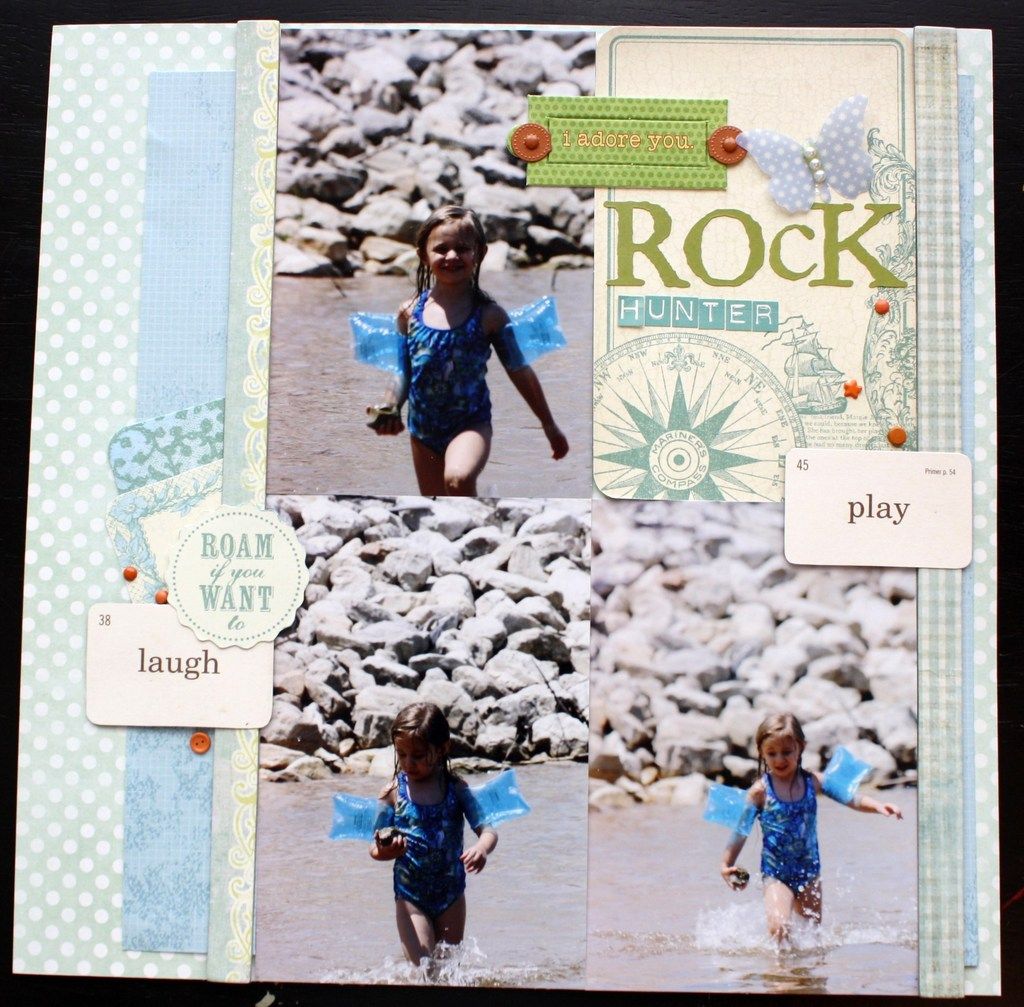 I used a sketch from Allison Davis 1 Page Sketch book.
The super sweet cutie in the photo is my sisters grand daughter Autumn.
She found a rock and was quite proud of herself for finding it!
I used a pocket page card along with 2 different fonts here to create the title.
The little butterfly has been in my stash for years and is from Jenny Bolin.
The "Roam" embellishment is one that I cut from a pocket page 3x4 card, the remainder of the card is cut in half and tucked into the border strip.
I also used these words that I had cut out from a page from Echo Park last April to use in my CKC kit.
Why don't you head over to the Use Your Stuff Challenge Blog and play along with the Anything Goes challenge this week!
We would love to see what you create this week!!
Thanks for visiting my blog today Friends!!!