Again I'm sharing another layout from my February 2015 CKC kit. I really thought I was done with the kit and decided as I was putting it away that there was just too much left, so I threw it all back together again and started making more layouts.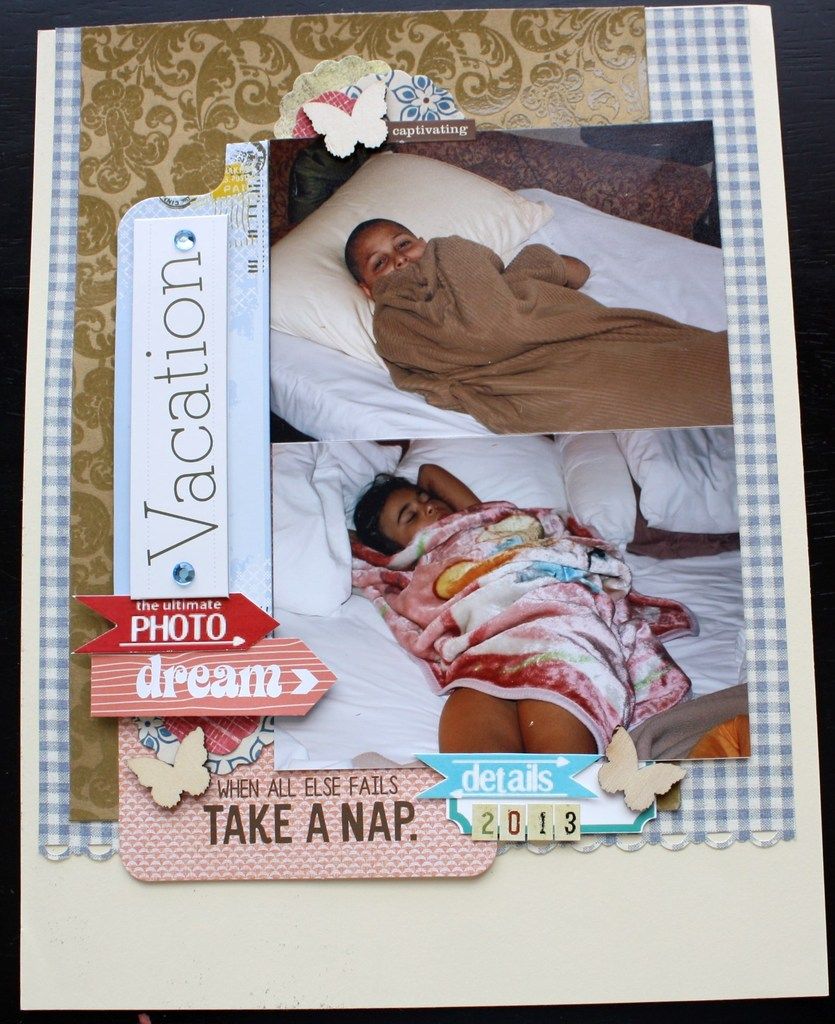 These are 2 of my grandees snoozing in them morning during our trip to Florida and they didn't want to get up and get back in the car.
I used a sketch from Pagemaps June 2008.
I layered up several pieces of die cut scraps here along with a wood veneer butterfly.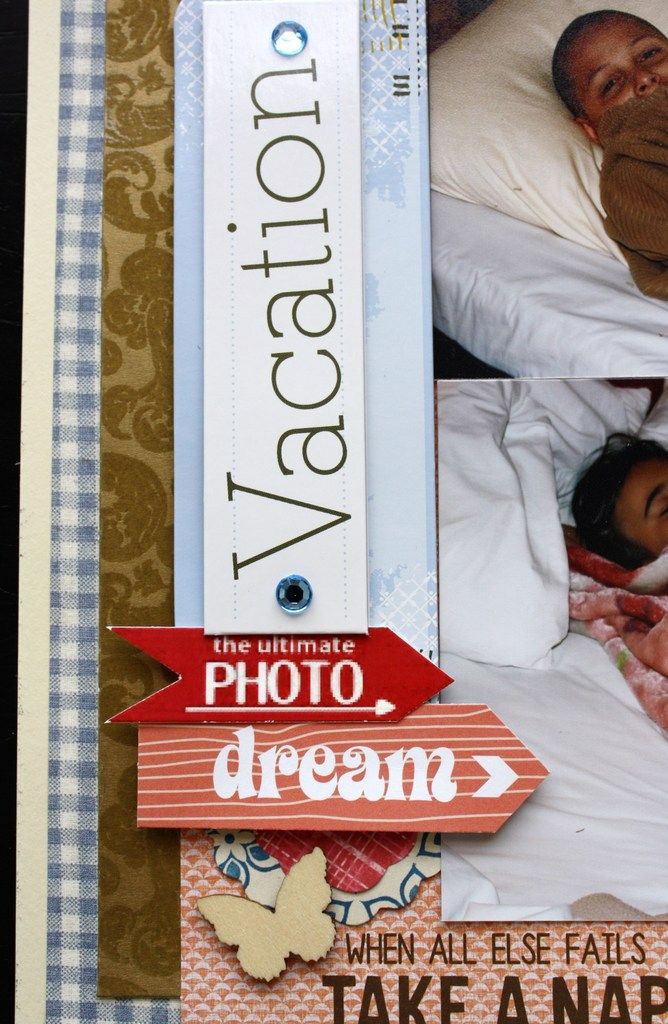 I used the Vacation chipboard embellishment along with a few cut outs and another wood veneer butterfly here.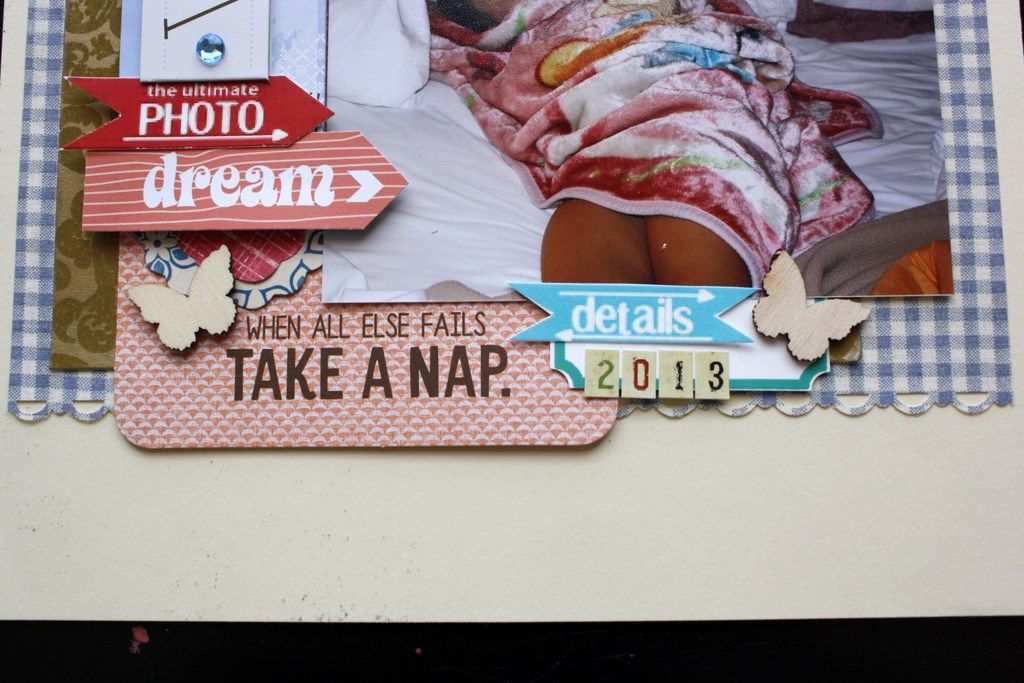 This is actually a pocket page card that I layered up here with the embellishments.
Thanks for visiting my blog toady!!