Hello Friends!!
Today I'm sharing a layout that I made last year with my April 2014 CKC, it's actually the last layout I made with this kit. I love the color combinations with this kit and I think every layout I made with it is a favorite!
This layout was inspired by a sketch at Page Maps, I'm not sure when it was from but I think it was this year.
This layout is of my sweet husband Mr Gulley.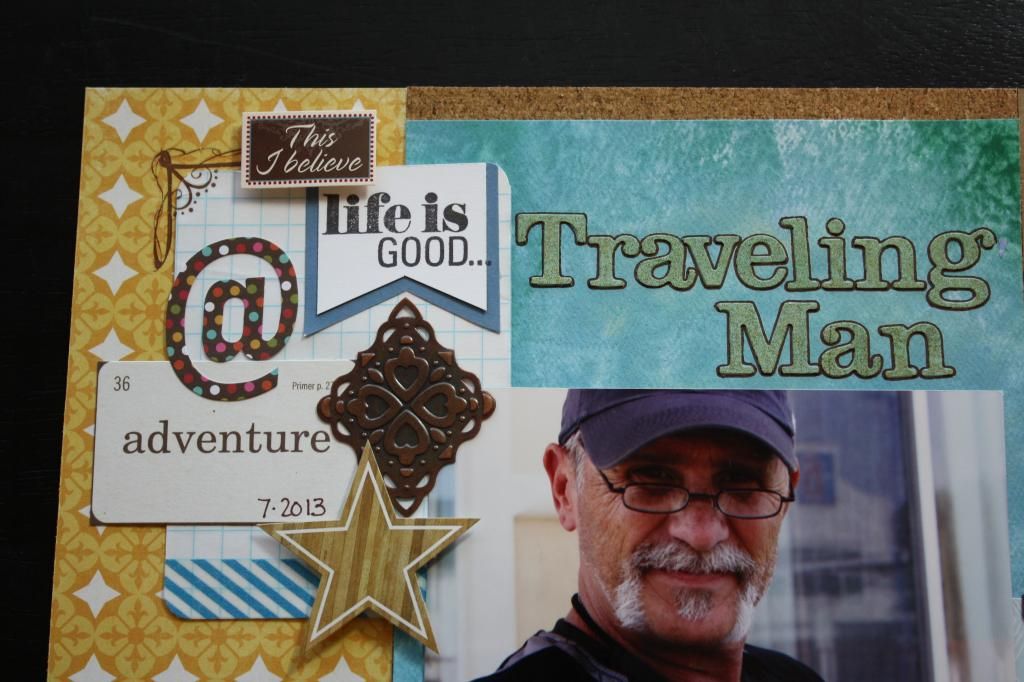 the bluish background is actually a bit of watercolor paper that I painted with blues and greens, I cut it up to add it to this layout. The title was all in green and blended somewhat into the background of the paper so I outlined it with a blank pen.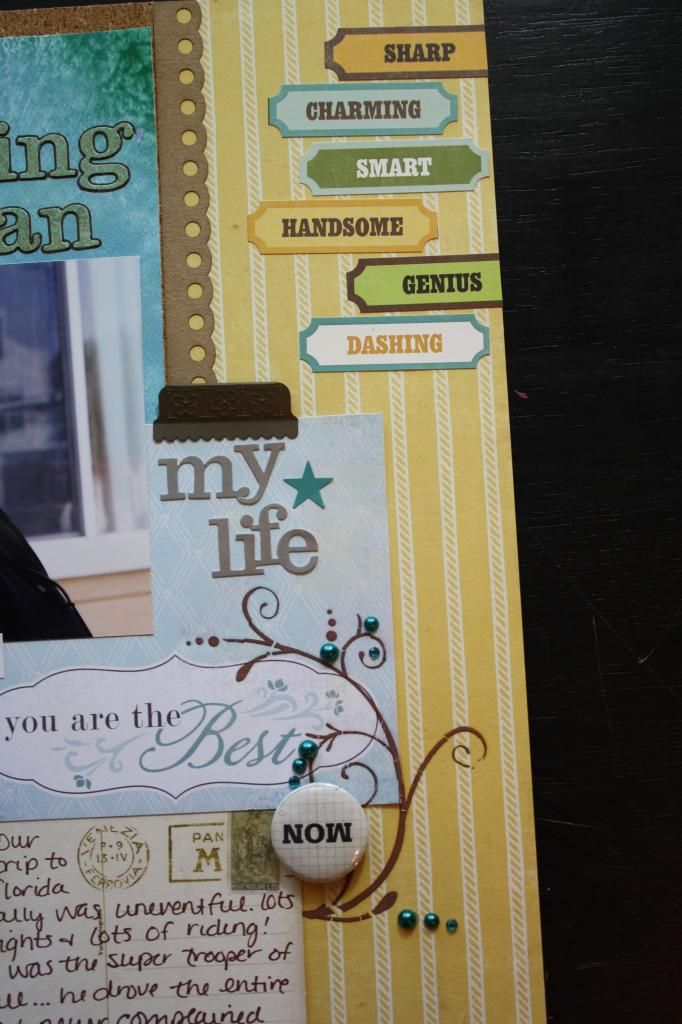 More layers and bits of embellishments.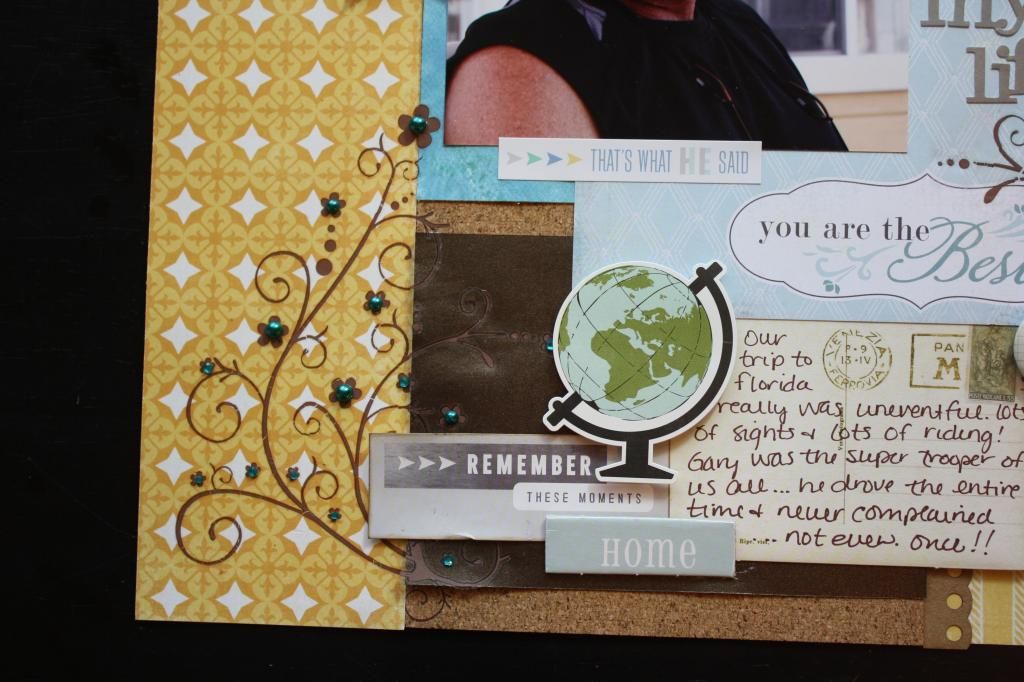 I even added rub ons with a bit of bling to this layout!
Thanks for visiting my blog today Friends!!!