Hello Friends!
Today I am sharing the next to the last layout from my April 2014 CKC...yes, no typos there, I did say 2014!
The inspiration for this layout came form a Page Maps sketch, I don't remember when the sketch was from but I think it was 2014.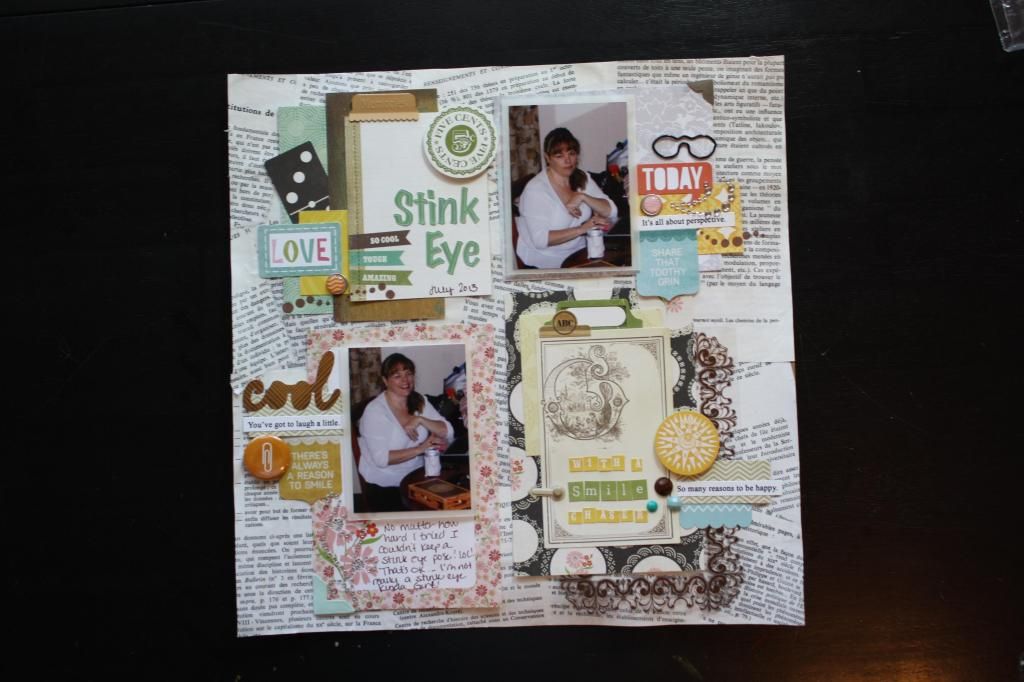 This is a layout of me trying to give Mr Gulley the stink eye as he was taking a photo of me. Of course you can't give the stink eye without following up with a laugh and smile. This is a grid layout that I created on a homemade background paper. It's actually some book pages that I had and I used mod podge to glue them down to a piece of cardstock that I wasn't going to use.
I used lots of little embellishments on the layout along with stickers and cut outs.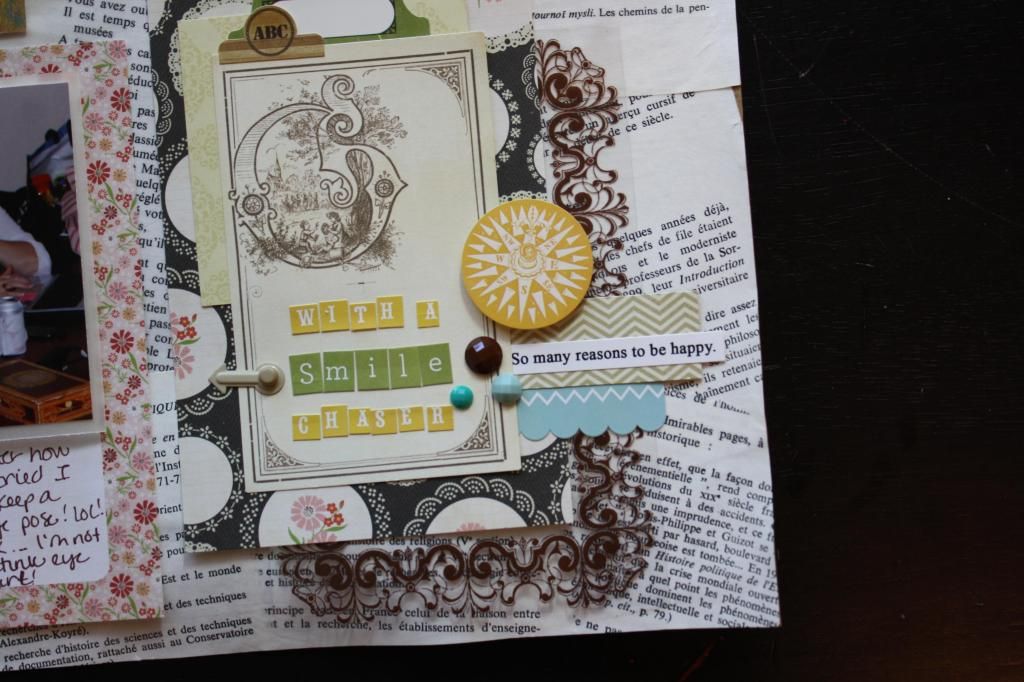 There's an acetate piece under this cluster.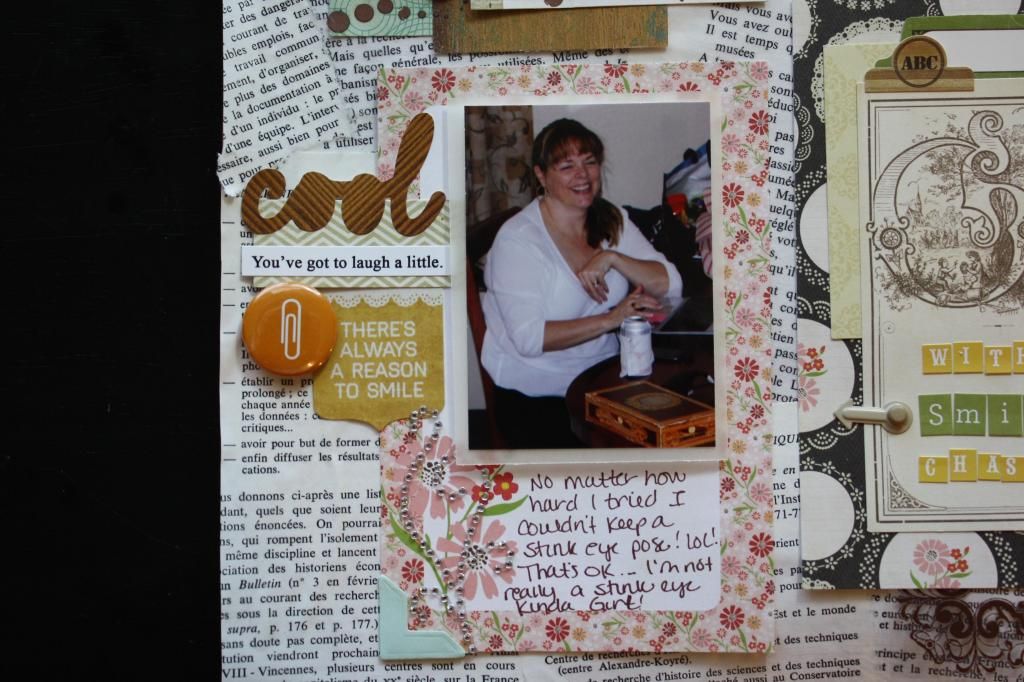 I love that I was able to use so many random bits of embellishment on this layout and make it look really good together!
Thanks for visiting my blog today Friends!!