Today I am sharing a layout made from my March 2015 CKC kit.
Yes that is a wild mushroom in the photos.
Ha, the kids don't think of it as a mushroom though, they actually think of it as a fairy seat, how fun is that.
Page Maps June 2007 12x12 Sketch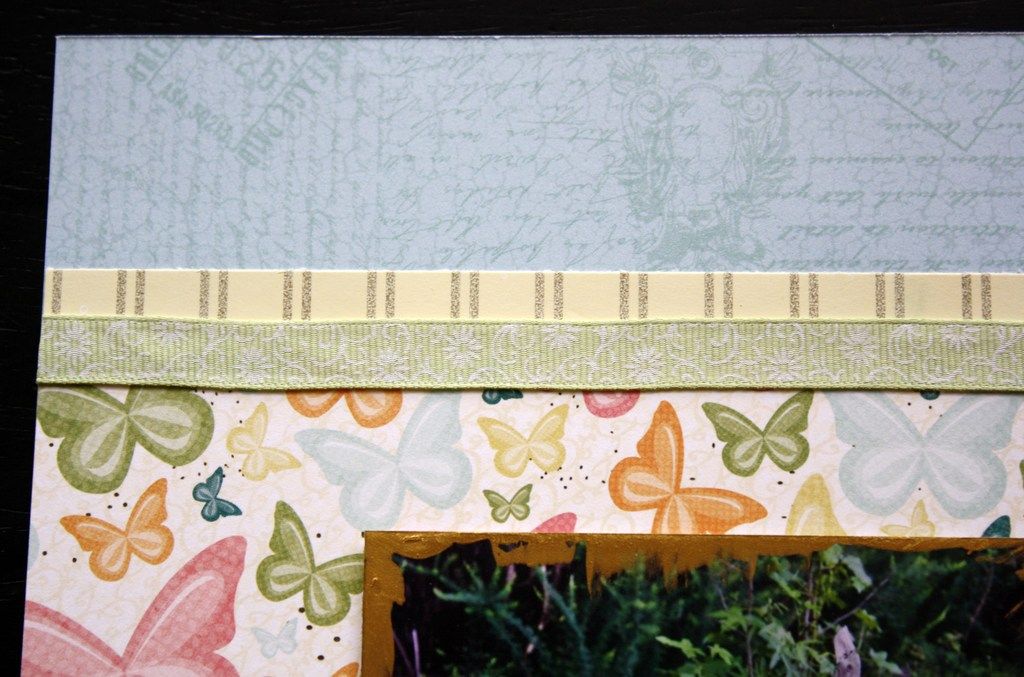 I used some bits f ribbon that I had in my kit to add texture to the layout.
I've had some of these layered up embellishments in my stash for years.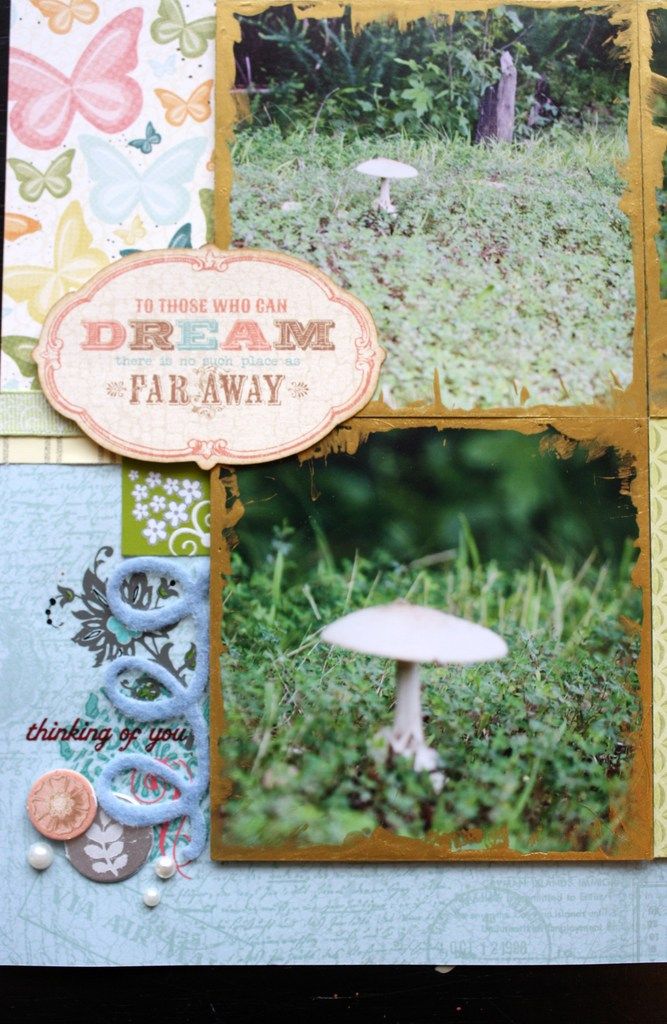 I actually took some gold paint and brushed it around the photos to give it a fairy quality. Looks much more charming in real life.
Thanks for visiting my blog today!!!