Today I am sharing a layout that I made several years ago that I just added photos to recently.
I made it at a scrapbook convention that I went to about 4 or 5 years ago and it has lived in my unfinished album since then.
I have recently fallen in love with 2 page layouts again and I love that I had this one that I didn't have to think about and just add the photos to.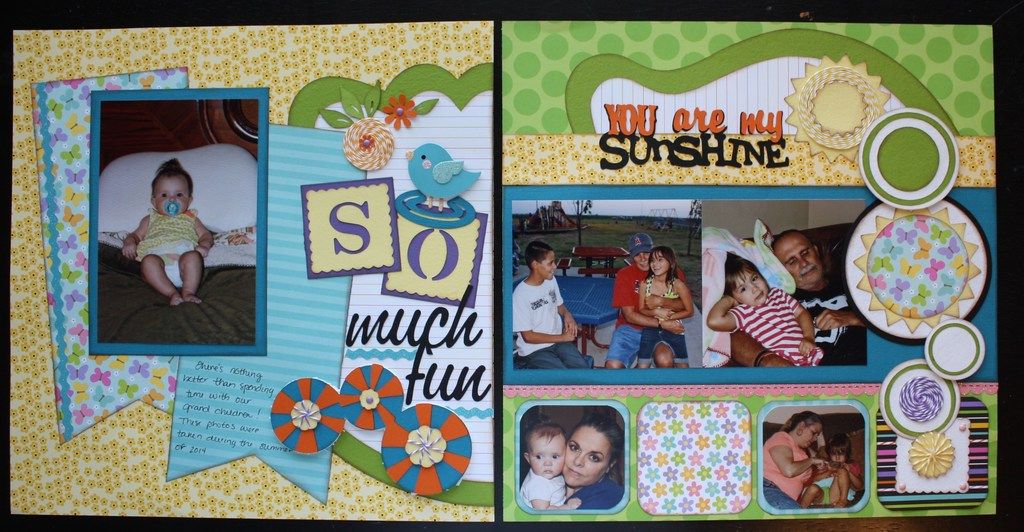 I love the subject content, Mr Gulley and myself along with all 4 of our grandees!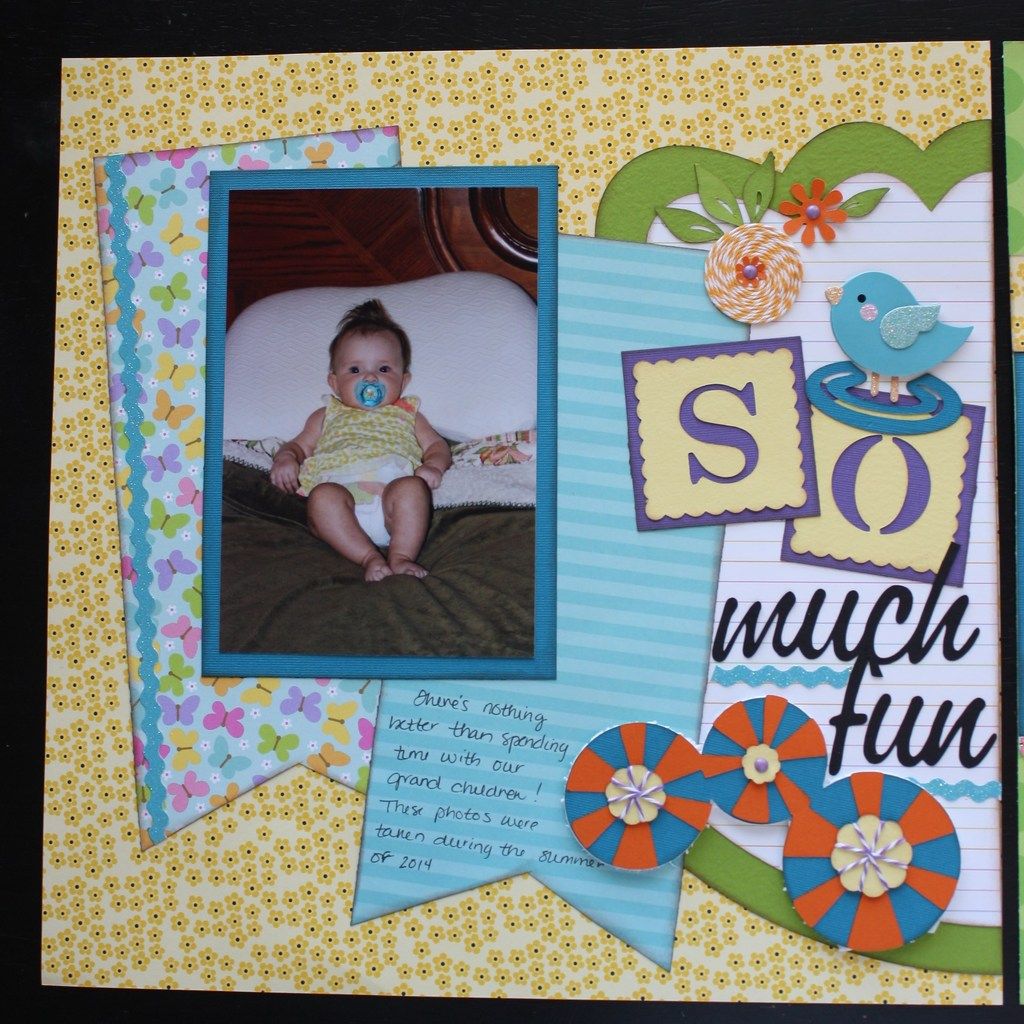 This is baby Ele, she was still a tiny little baby, like 4 or 5 months in this photo and she's a strapping 1.5 year old now. My oh My how she has changed.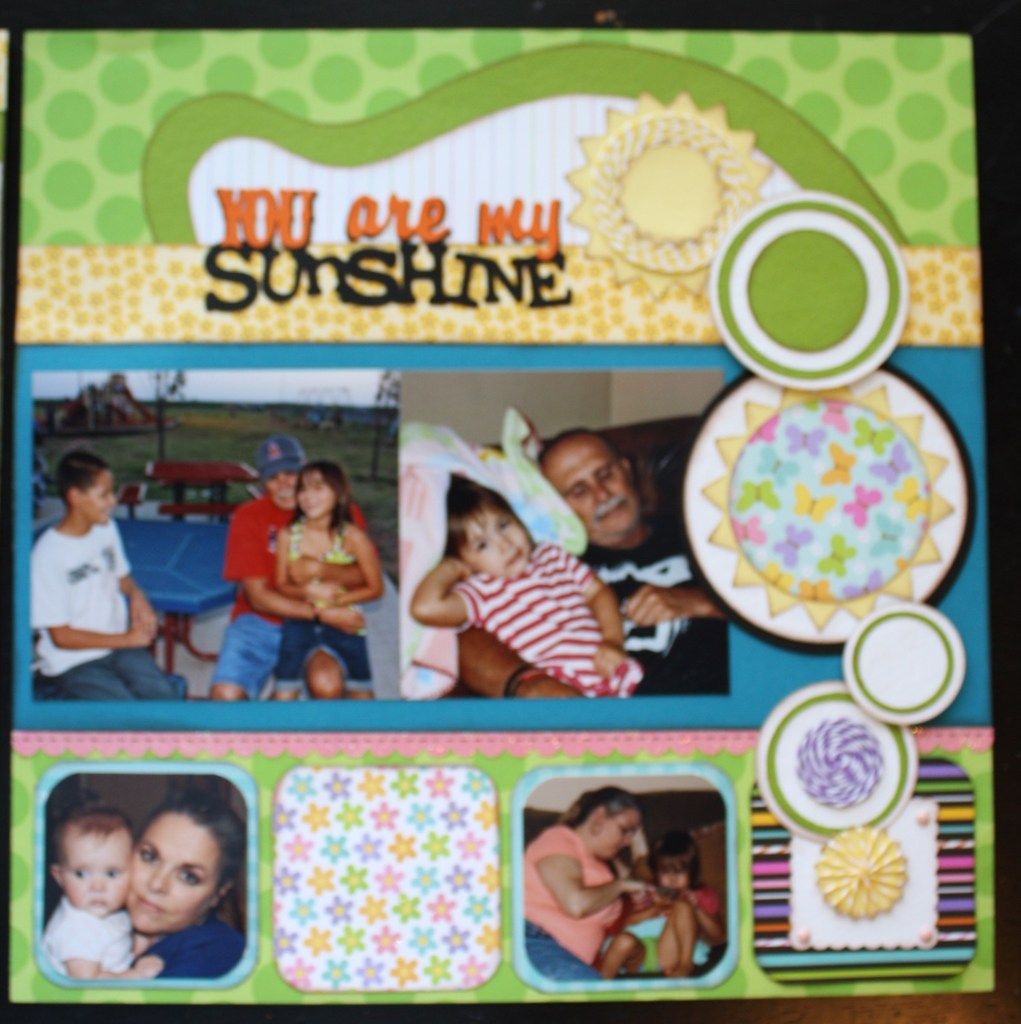 These are of Cameron, Shani and Zoë.
Thanks for visiting my blog today!!