I've been a bit MIA, work and life tends to get in my way sometimes, but I'm sure you all know what that is like. Onto my layout today, which is another pocket page layout using my March 2015 CKC. The photos are all from my 2014 Family reunion.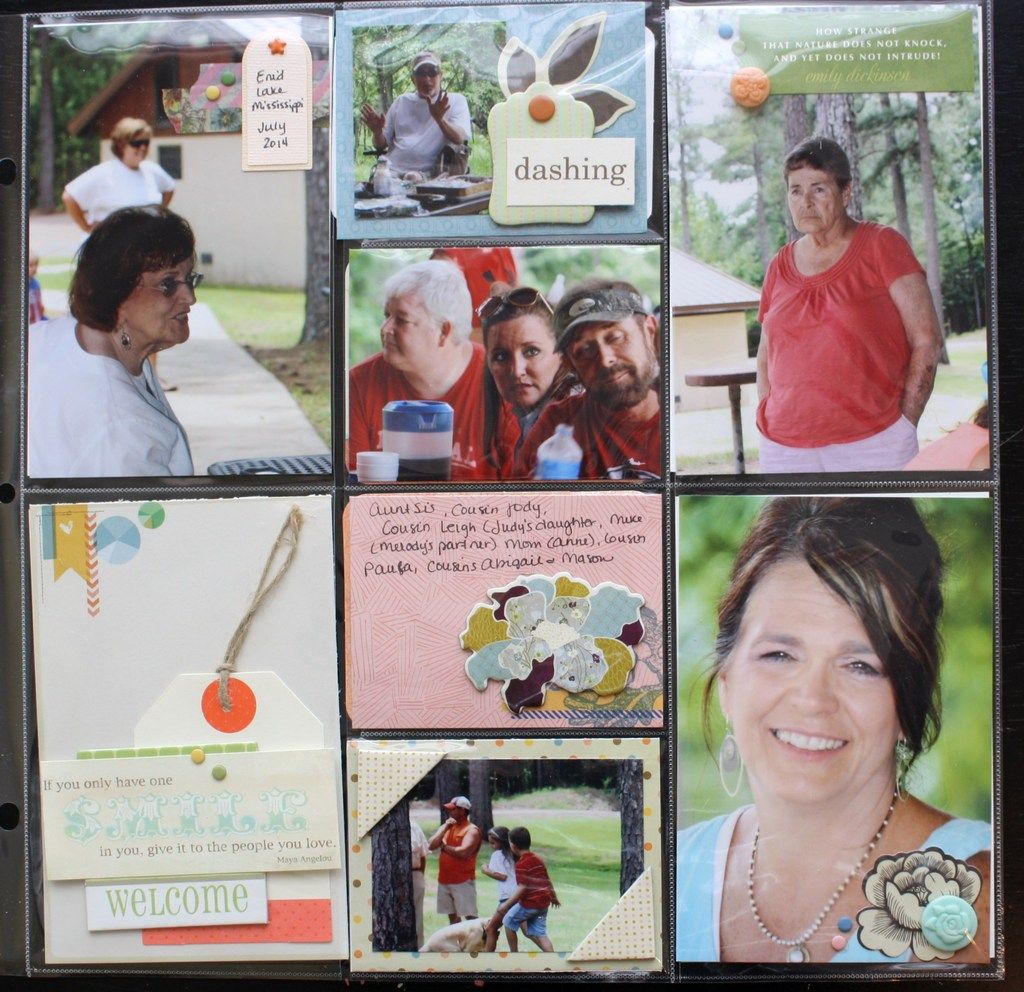 An old cardstock tag from my swapping days on the upper left photo and a chipboard tag on the upper right photo.
Small resin piece her along with some candy dots.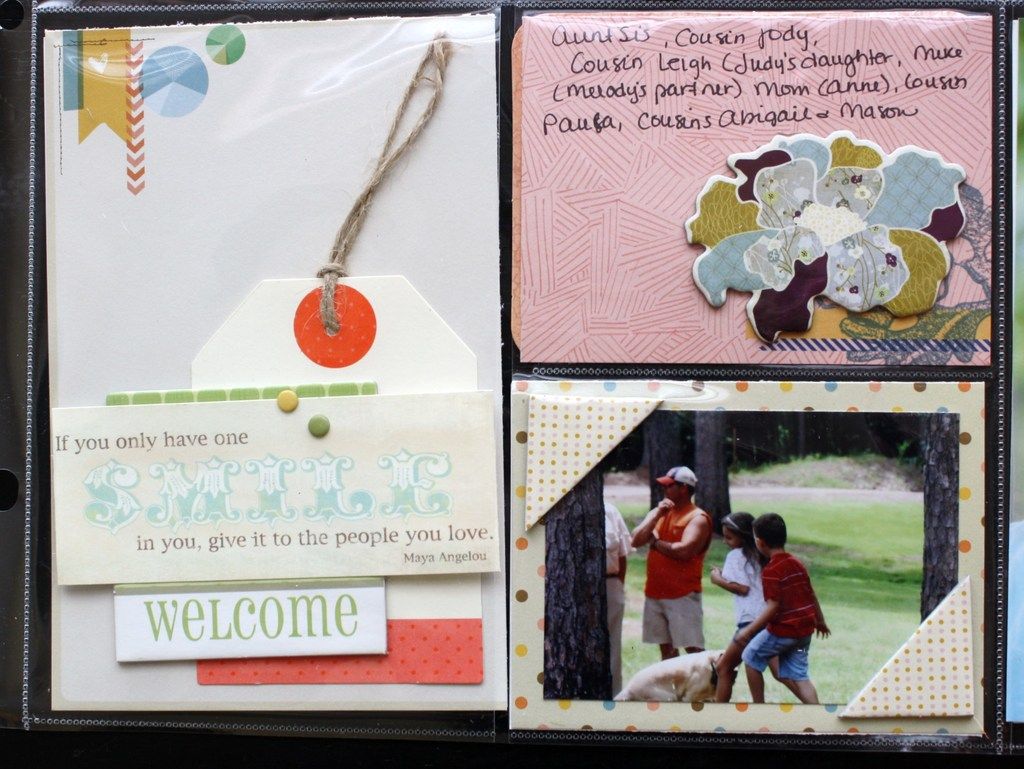 A random tag with a bit of chipboard and a title card on the left photo, the upper right slot has a filler card with a bit of old chipboard, and the lower right photo has some chipboard corners.
A paper embellishment with a resin embellishment and some candy dots.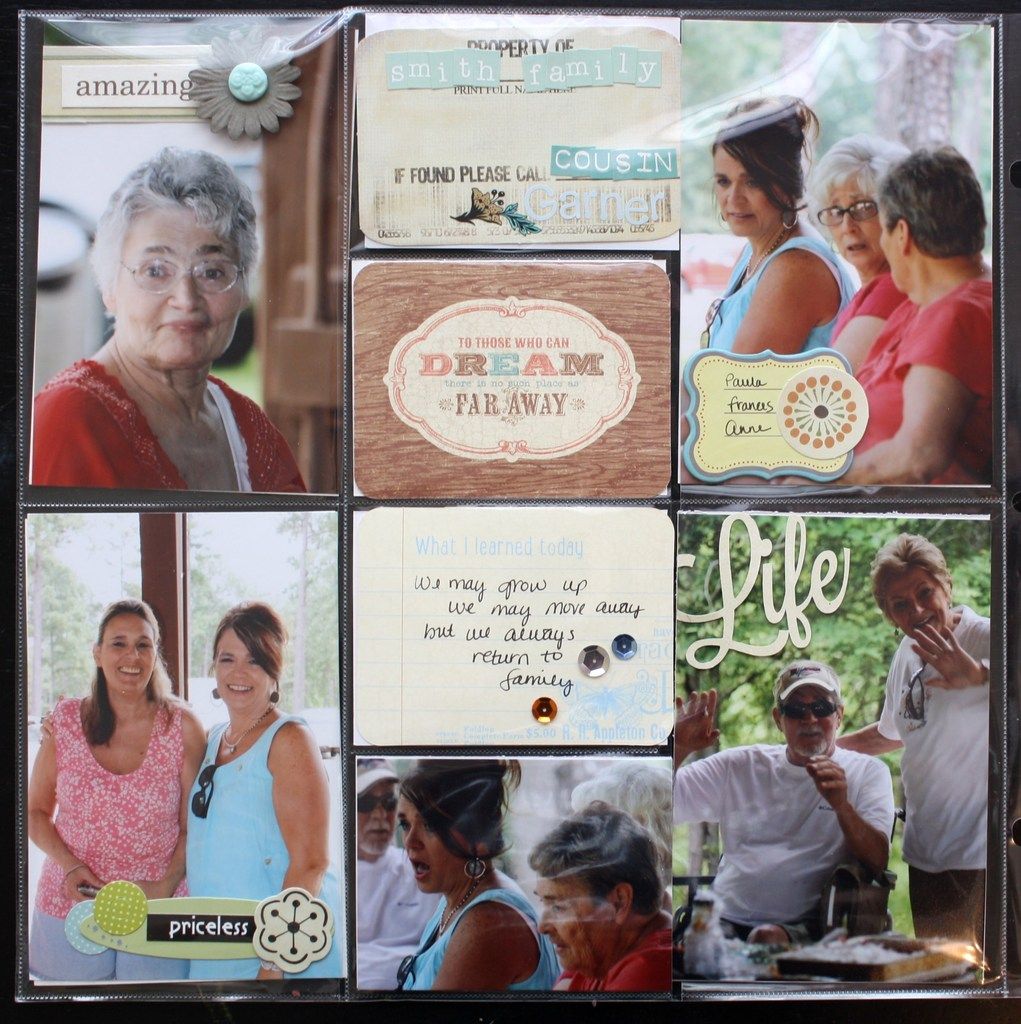 I just used a word cut out on the left photo, cut way down and placed on a label sticker and then added a paper flower and a resin embellishment in the center. The top card on the right has 3 different fonts.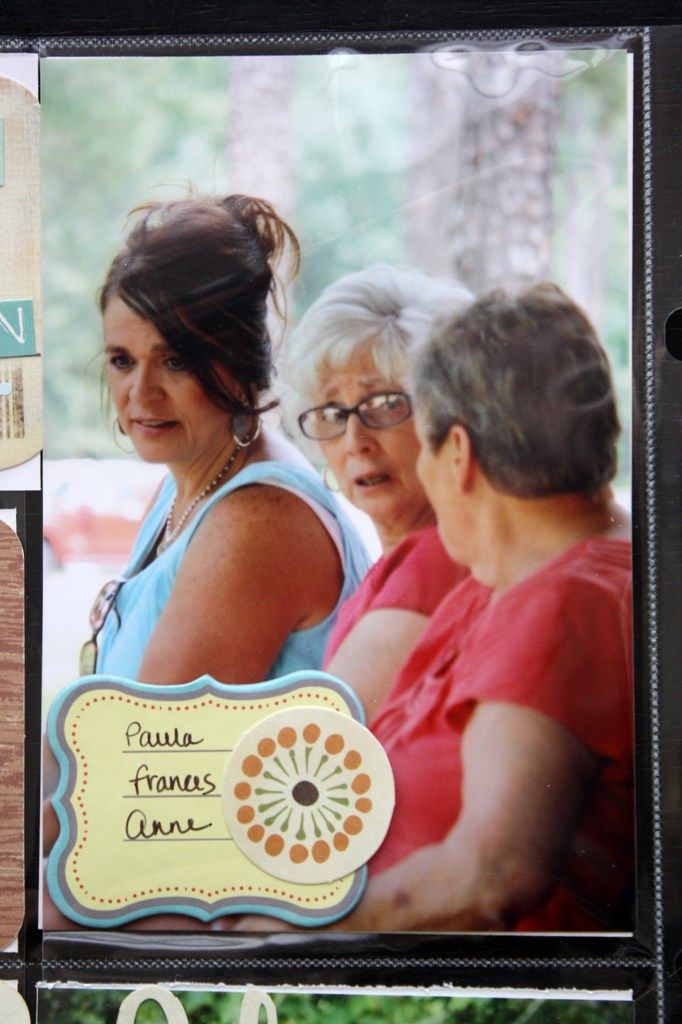 I used a chipboard journal spot with a paper embellishment.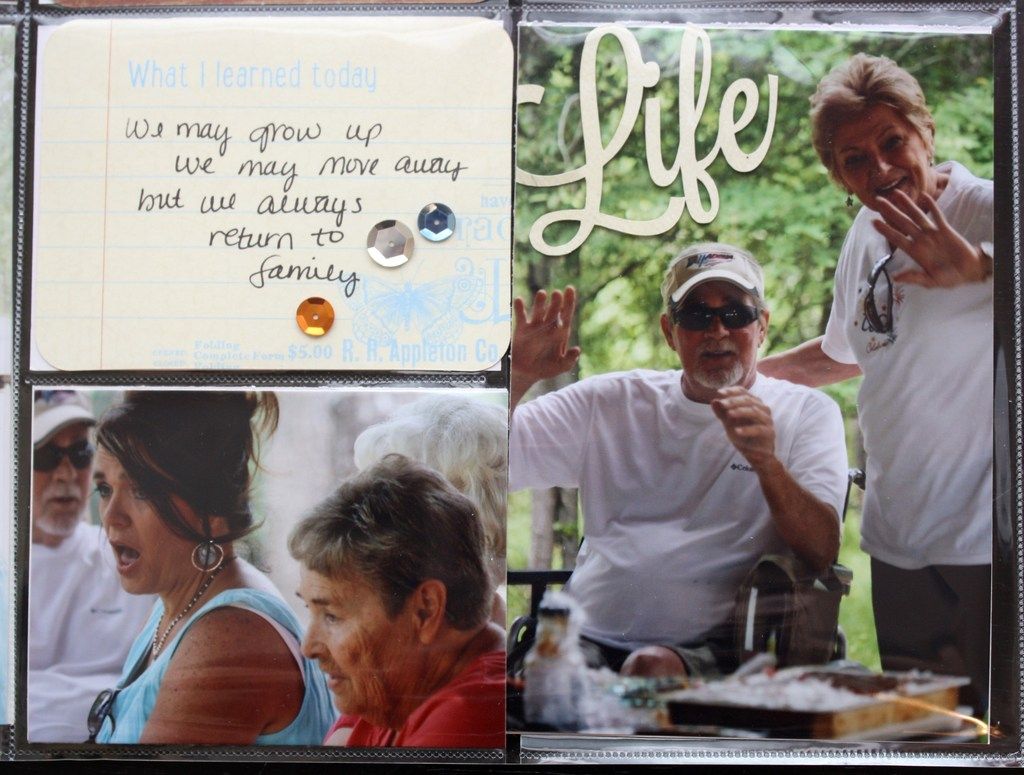 I cut out the title on the right photo on my silhouette.
Thanks for visiting my blog today Friends!!!