I'm sharing another layout from my March 2015 CKC kit.
The kit used one of the older collections from CTMH as the basis for the kit and I added tons of embellishments from my stash.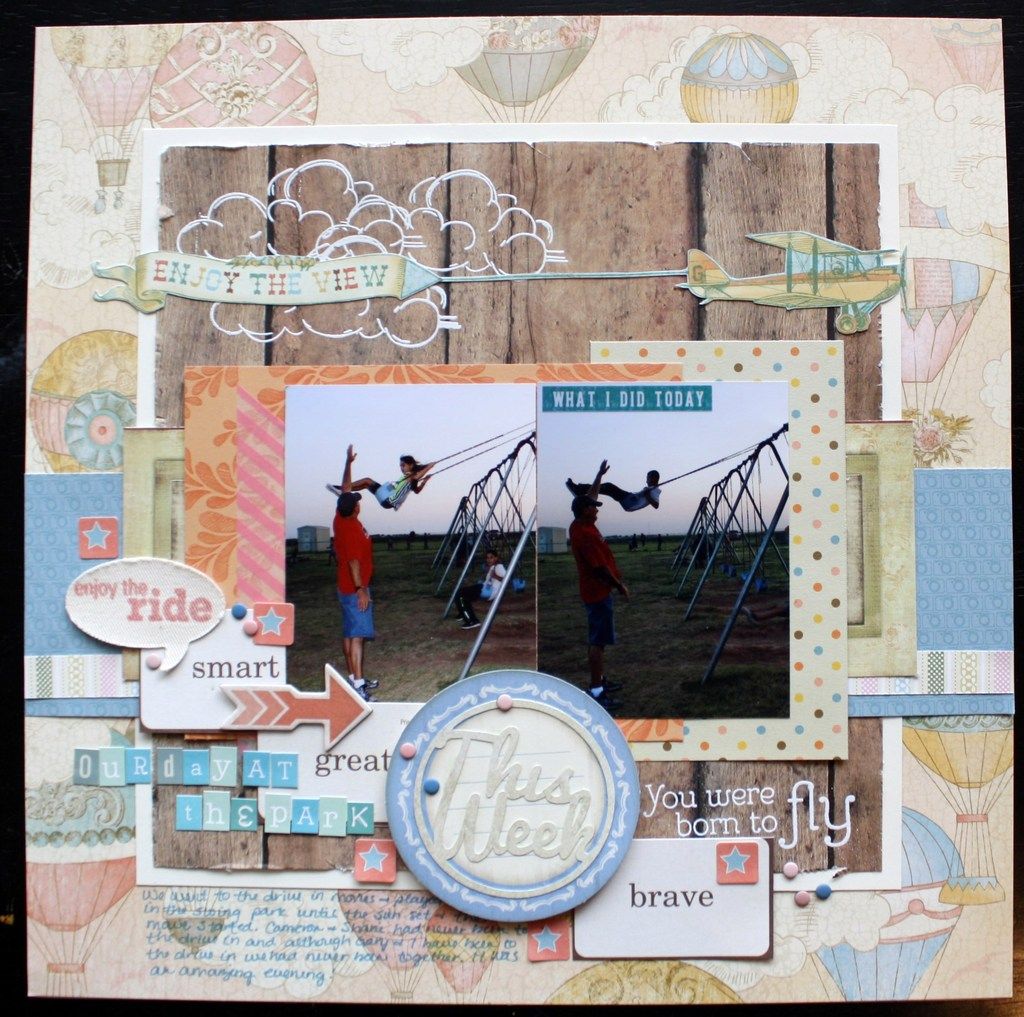 I originally did this layout for a challenge at he Use Your Stuff Challenge Blog but didn't get it posted in time.
No sketch for this one...just my own imagination.
I cut this little section from a 3x4 pocket page card and placed it over the embossed clouds.
I also cut this from a 3x4 pocket page card.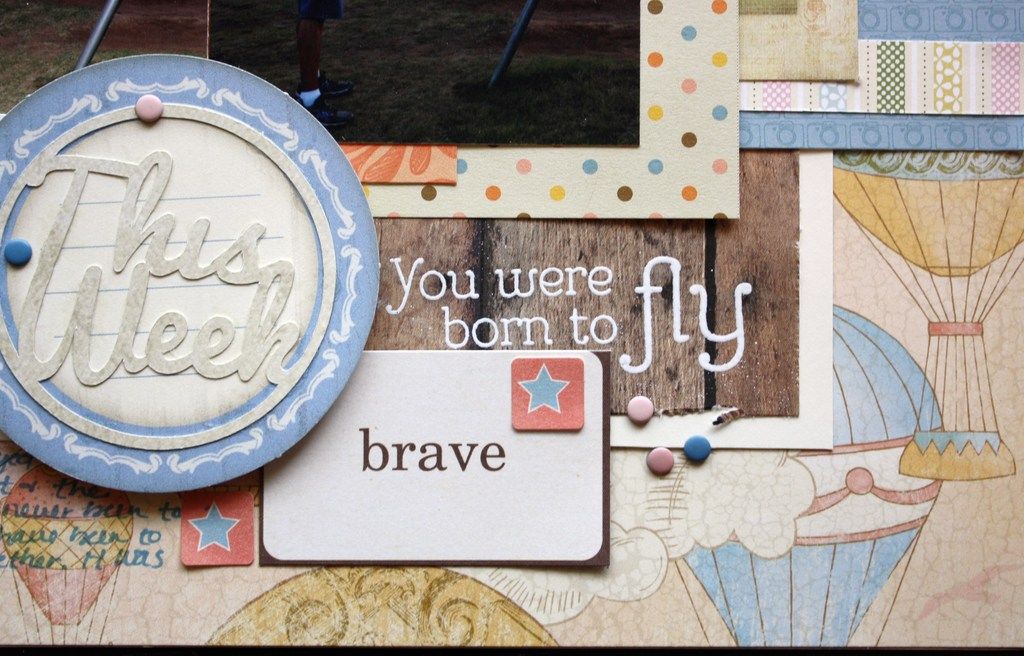 I embossed the sentiment "you were born to fly" on the lower corner of this background paper, The title is cut from my silhouette and layered on an old journal card from CTMH.
Finally I mixed several fonts to create the journaling.
Thanks for visiting my blog today!!!