Today's layout is made from my June 2015 Scrap Stash kit.
I added the die cut to this layout, it wasn't initially added into my kit, and just added bits of patterned paper to the backside of it.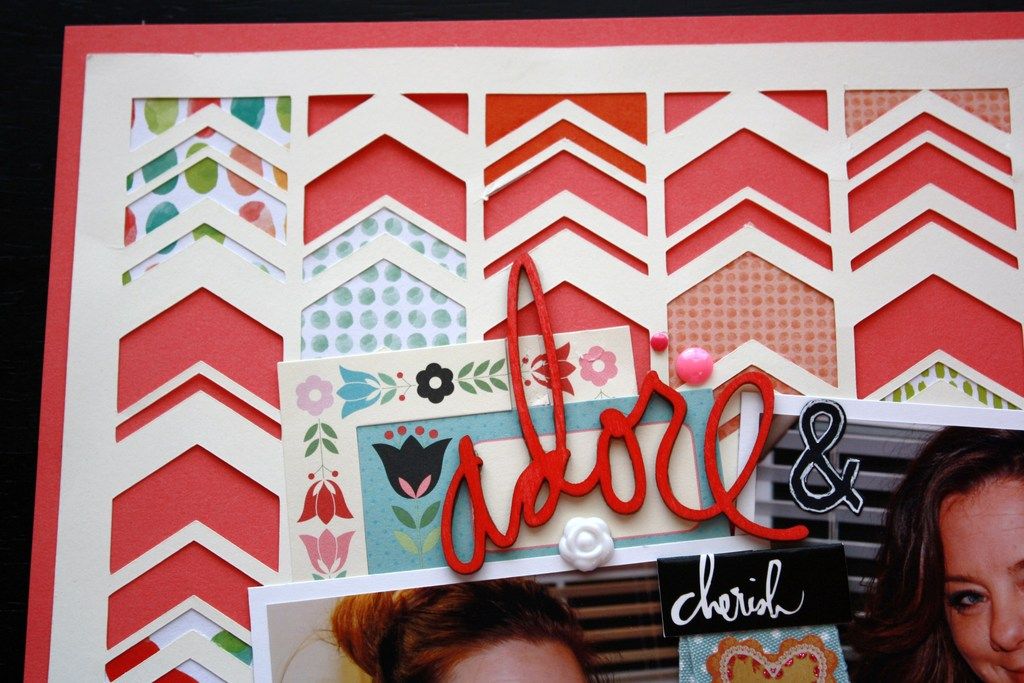 I sprayed the wood veneer with spray mist and added it to the layout.
I used bits of 6x6 pattern paper behind the die cut to add some additional color to the page.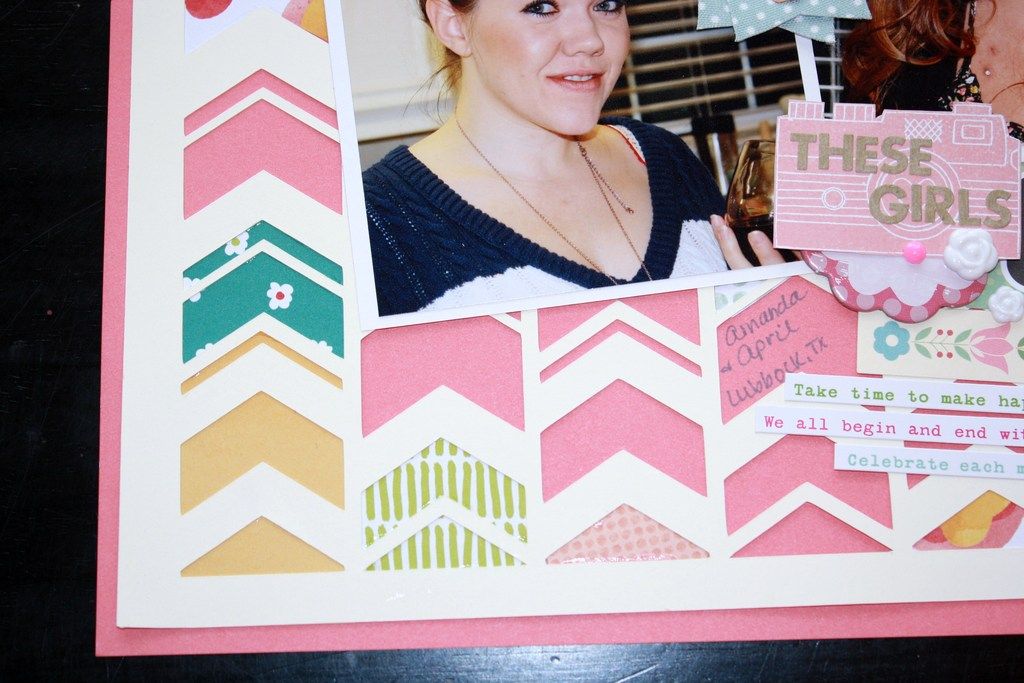 I fussy cut the camera embellishment and added part of the title on it.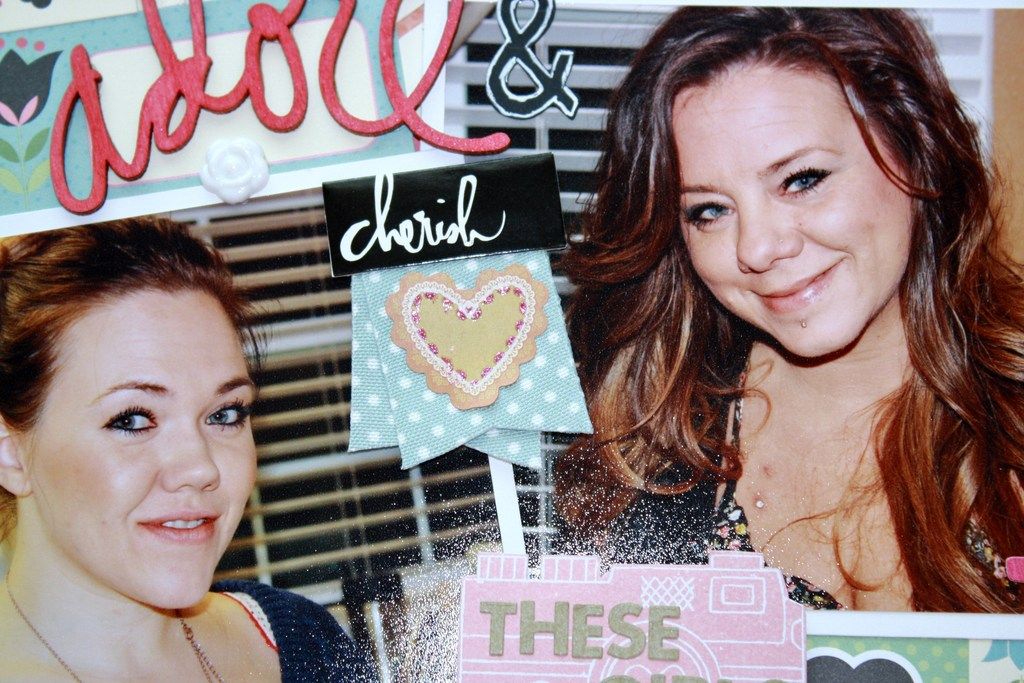 Finally I added a doily heart sticker onto the fabric flag.
Thanks for visiting my blog today!!