Today I am sharing a layout I made using my March 2015 CKC kit. This layout is a complimentary layout to the one I posted a couple of days ago.
I love that I was able to catch all the kids around the mushroom looking for fairy dust.
Page Maps June 2007 12x12 Sketch
I used a bit of chipboard embellishment here with several stickers.
Here is a wood veneer frame with a sticker added for embellishment.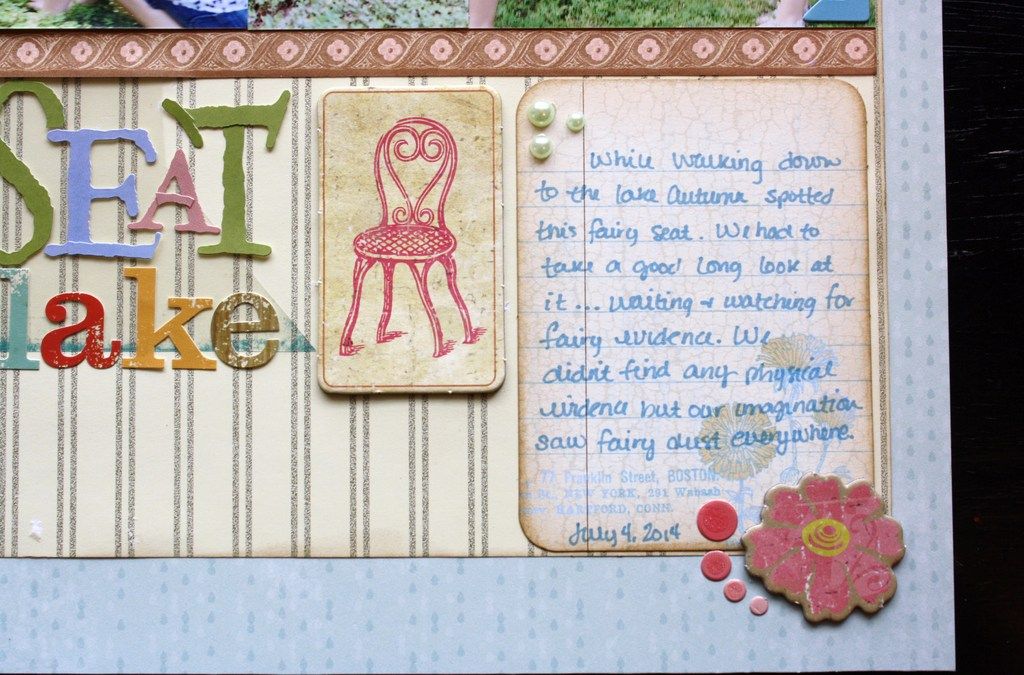 I chose a random pack of crate paper chipboard embellishments to go with this kit and can you believe there was a chair image...how wonderful is that?
I popped up some of the flowers for added texture, it's hard to see but there is a transparency under the title with some images on it as well.
Thanks for visiting my blog today!!!