Today I am sharing another layout that I made with my June 2015 Home Made Scrap Stash Kit.
I was in a bit of a slump when I created this kit and so I tuned to a tried and true inspiration site...Creative Scrappers Blog.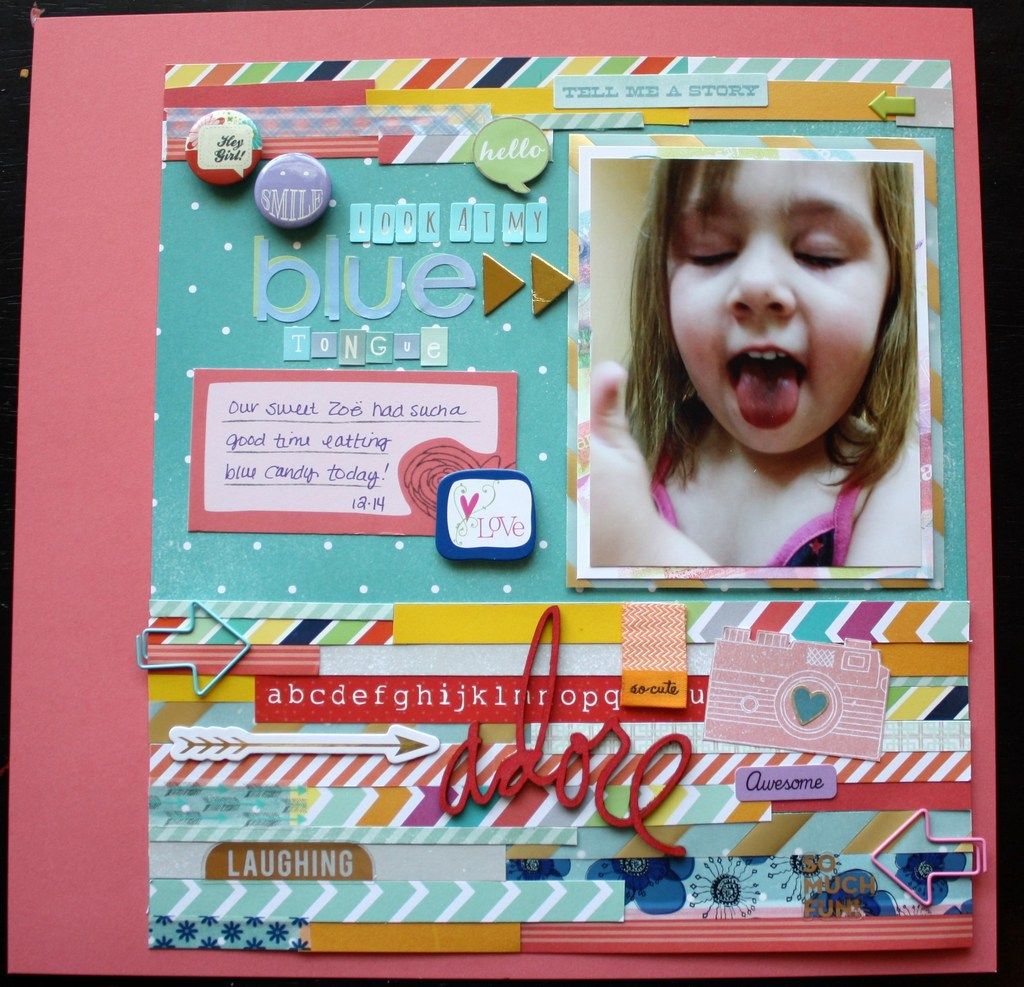 I can't believe that I started with this layout rather than make it at the end of my kit since it has so many scrap strips of paper.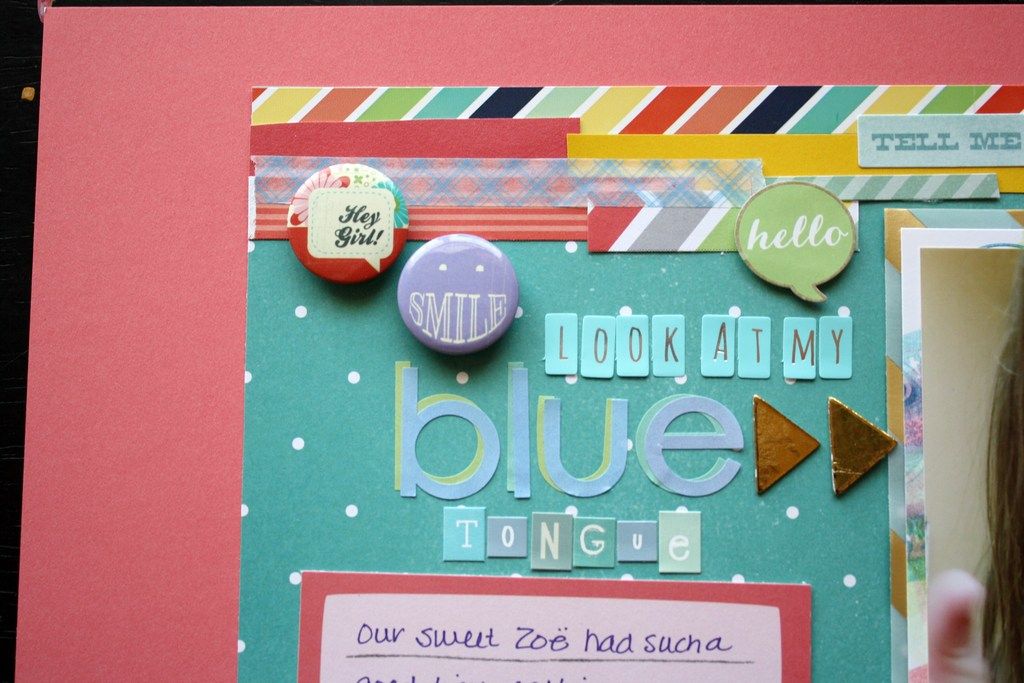 I used the larger multi color font and just layered them up for more contrast and I again used the mixed blue square fonts for the word tongue...love that!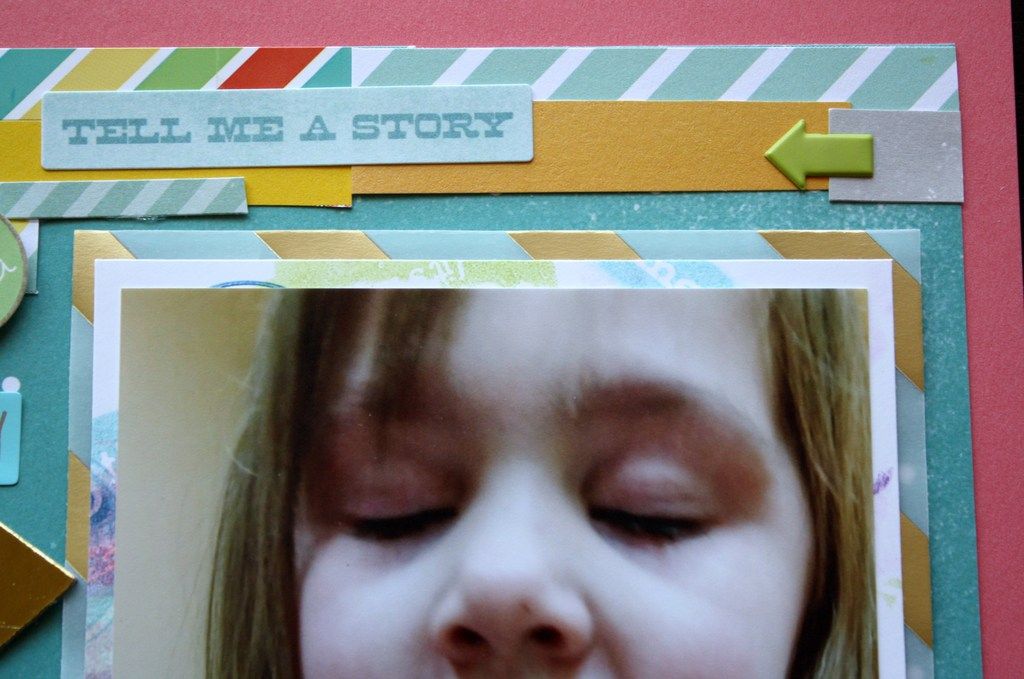 I actually used a bit of paper that I use to stamp off on when I am stamping. This one happened to have tons of bright colors that coordinated with this kit.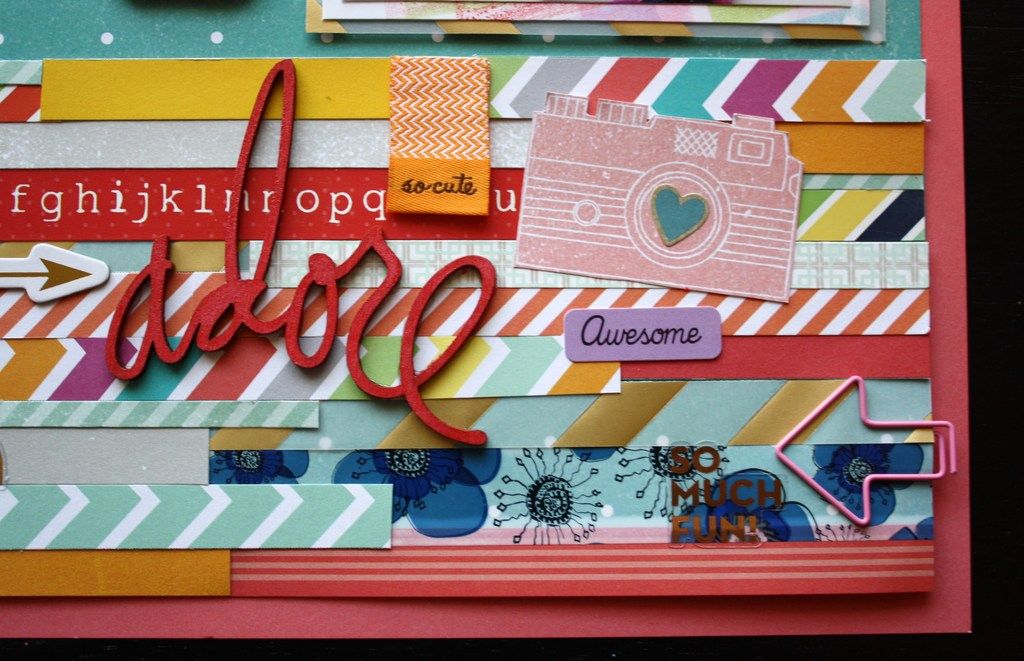 I used the Heidi Swapp mist to spray this wood veneer.
Love that I was able to use 2 arrow clips on this layout.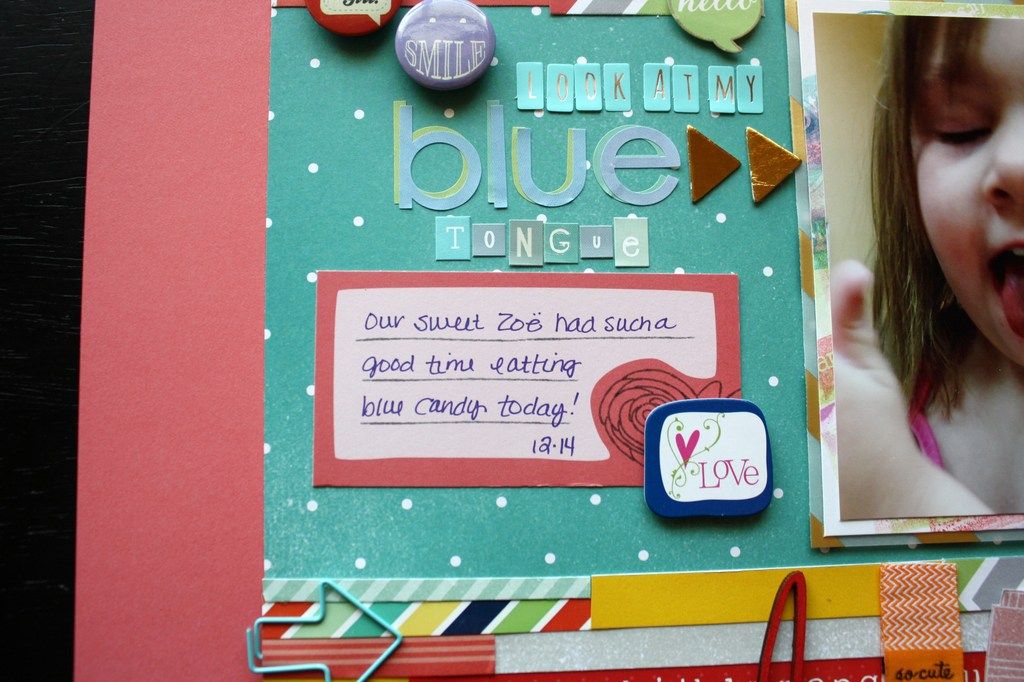 Finally the journaling on a little cut apart card.
Thanks for visiting my blog today!!!