I'm sharing another layout using my June 2015 Scrap Stash kit.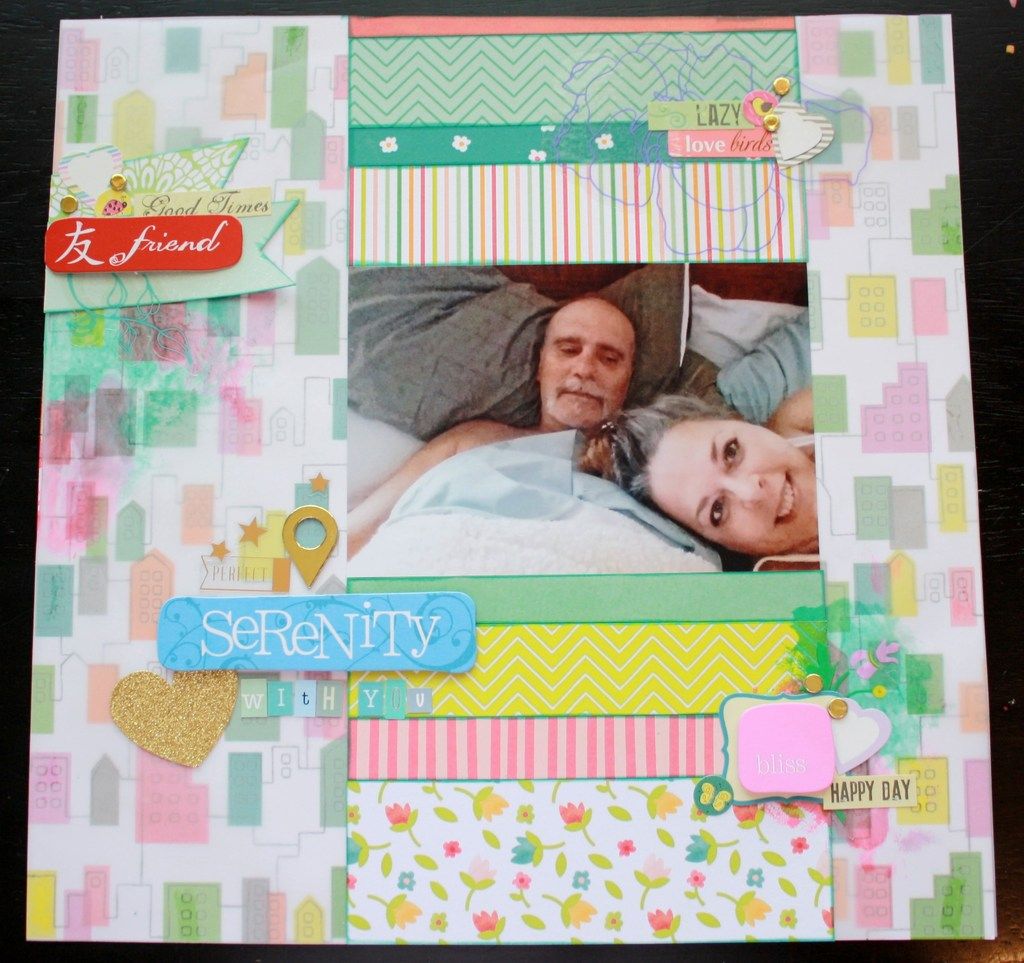 The overall background paper was my least favorite in the entire paper packet and I struggled with how to use it.. So...I added a piece of vellum over the top and toned it down and now I like it much better.
I've had these chipboard phrases forever...years and years and years! I'm convinced that if you hold onto your stash long enough what is old will be new again and you will be able to use up those old embellishment's and no one will know that they are old unless you tell them.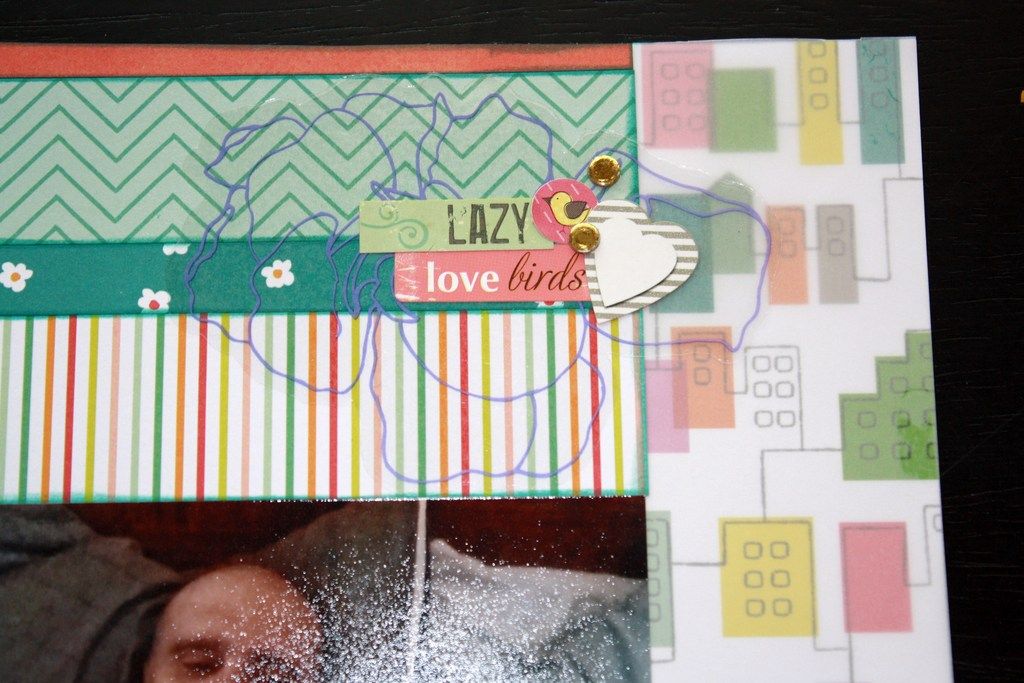 The flower shape sticker has also been in my stash for a long, long time as well.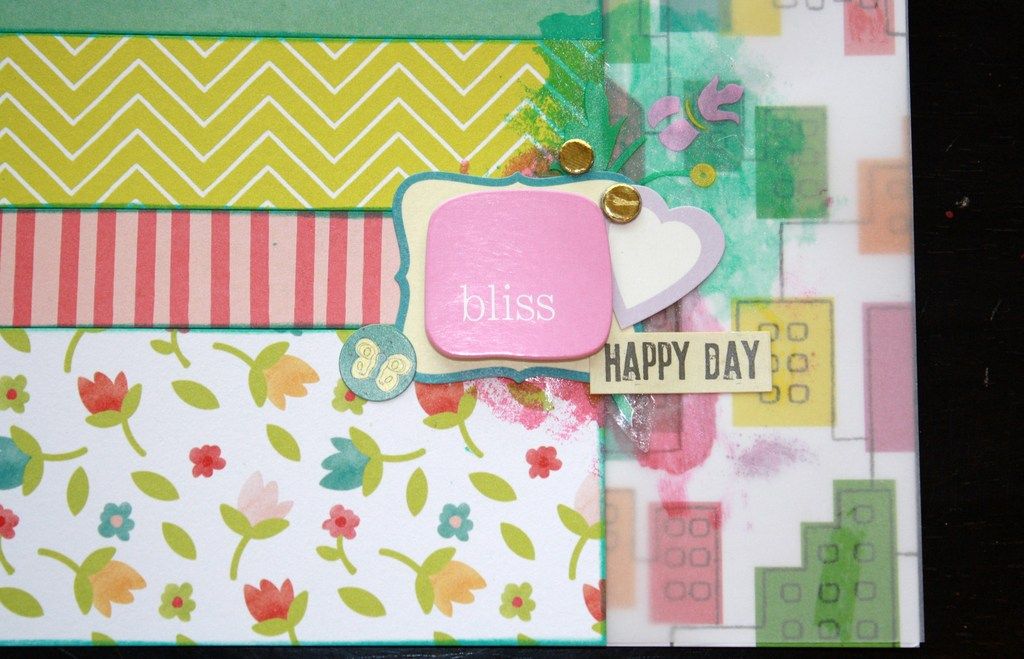 I actually smooched some mist on a package and then smooched it down on the paper, not entirely sure I like this technique, but I've been trying to try new things.
Again the smooched technique under this cluster and I left most of it exposed here, where earlier I tried to cover most of it up. LoL!!! I want to be a messy artist, but I'm not sure I'm there yet!!!
Thanks for visiting my blog today!!