Today I'm sharing what I think is my very first cheater layout. I made base layout about 10 years ago when my older son got married. The paper is actually from his first wedding album. He has since divorced and this is a photo of his daughter with his now girlfriend.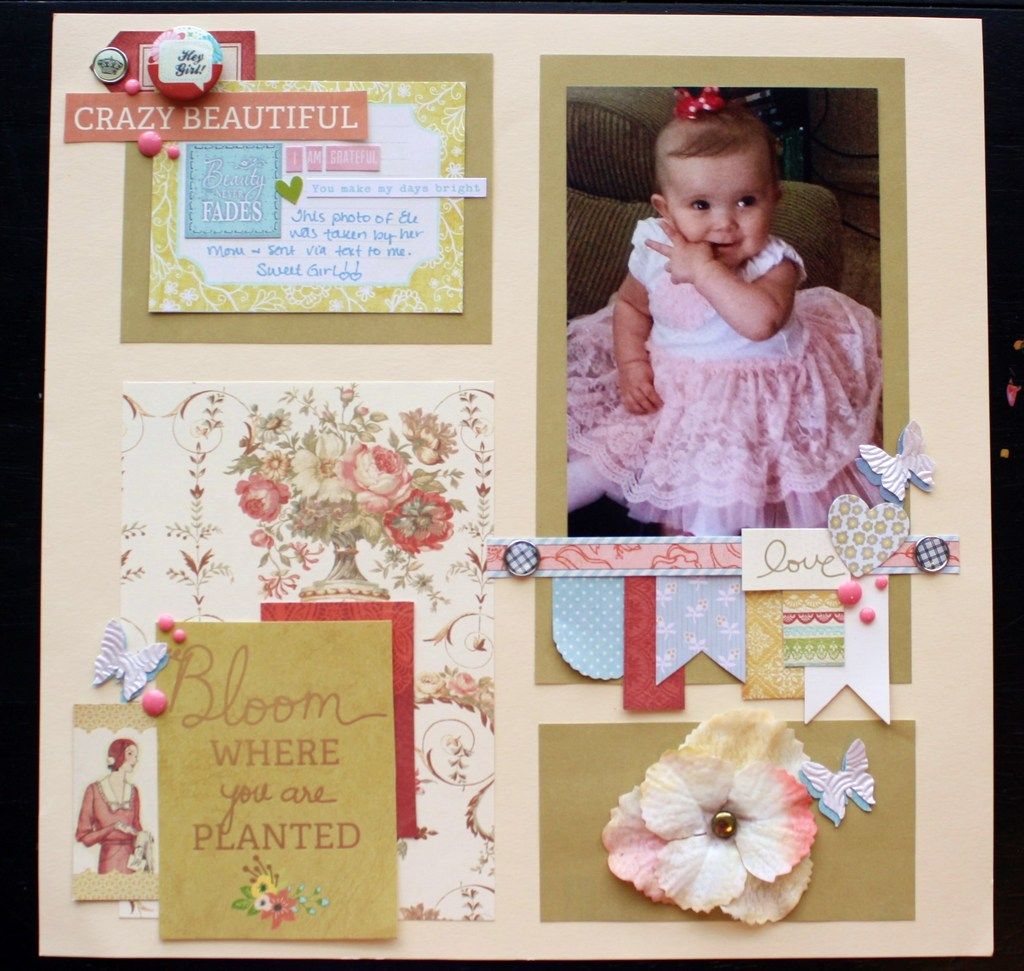 Sounds a bit creepy doesn't it, to save the layout and then to use it now....LoL!!
I occasionally go through my pre-made layout and give some away now and then but not very often and I loved the papers on this one so I couldn't just get rid of it.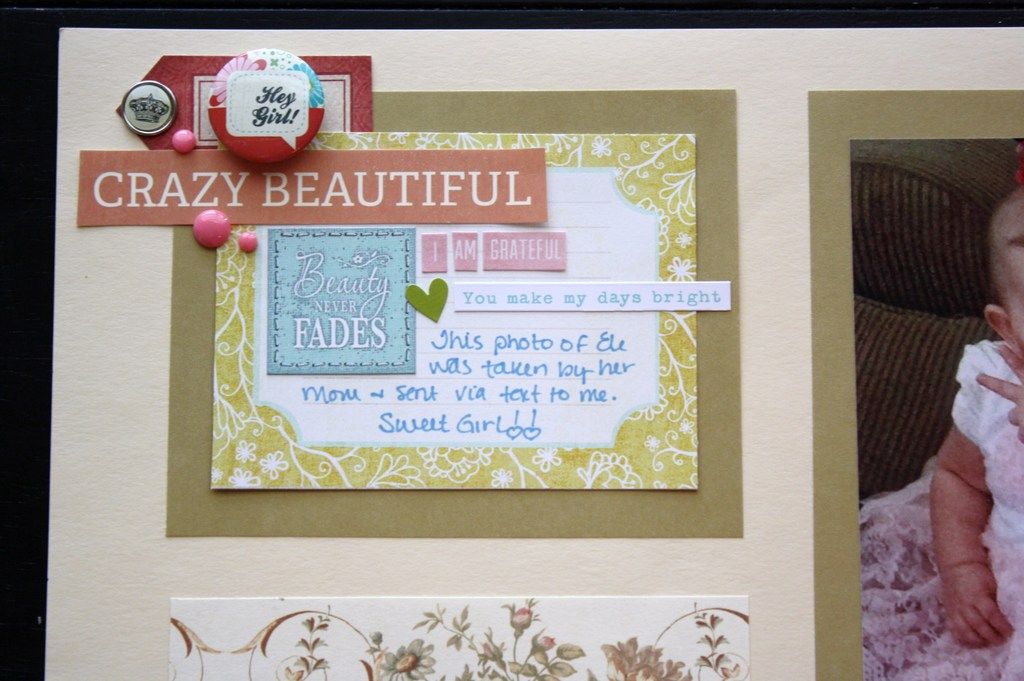 I went through my stash bin on my shelf and added lots of bits and pieces from that to this layout along with some embellishments from my June 2015 Home Made Stash kit.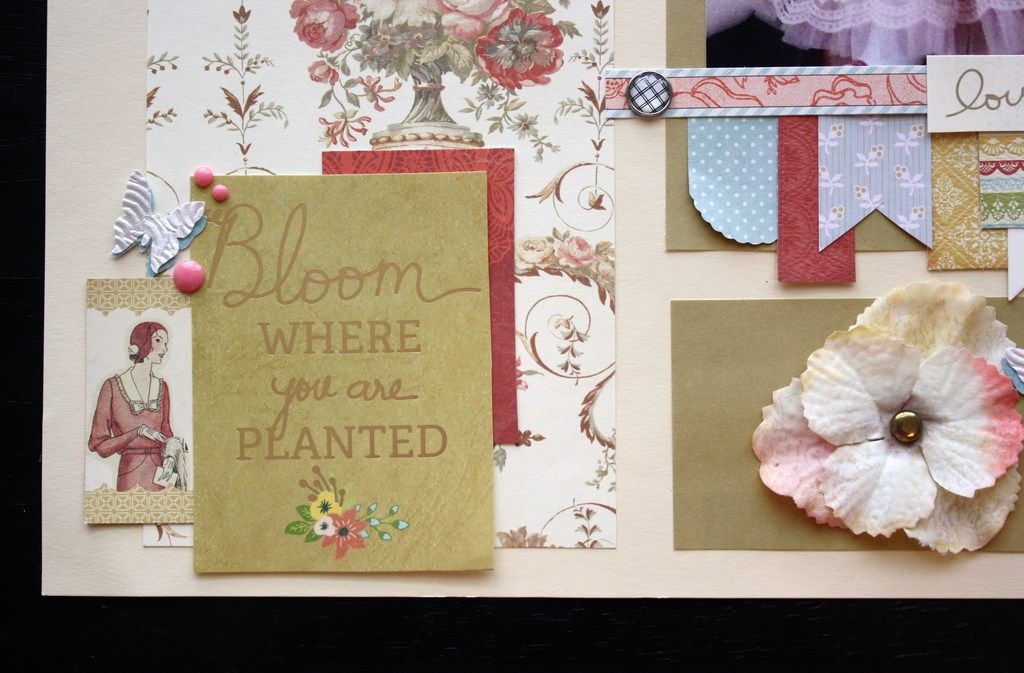 Love that older flower on this layout, it was an embellishment that I used throughout my sons wedding album. I think the butterflies just give it a bit more whimsical rather than classic look here.
Thanks for visiting my blog today!!!