Today I'm sharing a layout that I made years and years ago and only recently added photos.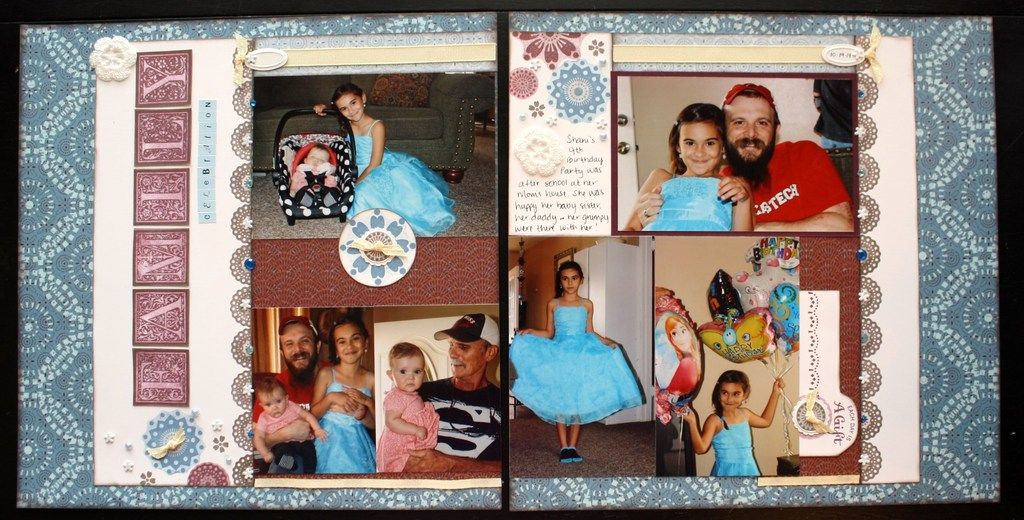 This layout is a CTMH workshop layout from forever ago and it's been sitting in my unfinished album forever. I'm so happy I was finally able to finish it off!
The family title was already there, I just added the Celebration.
I also added the date to the little metal tag in the upper right corner.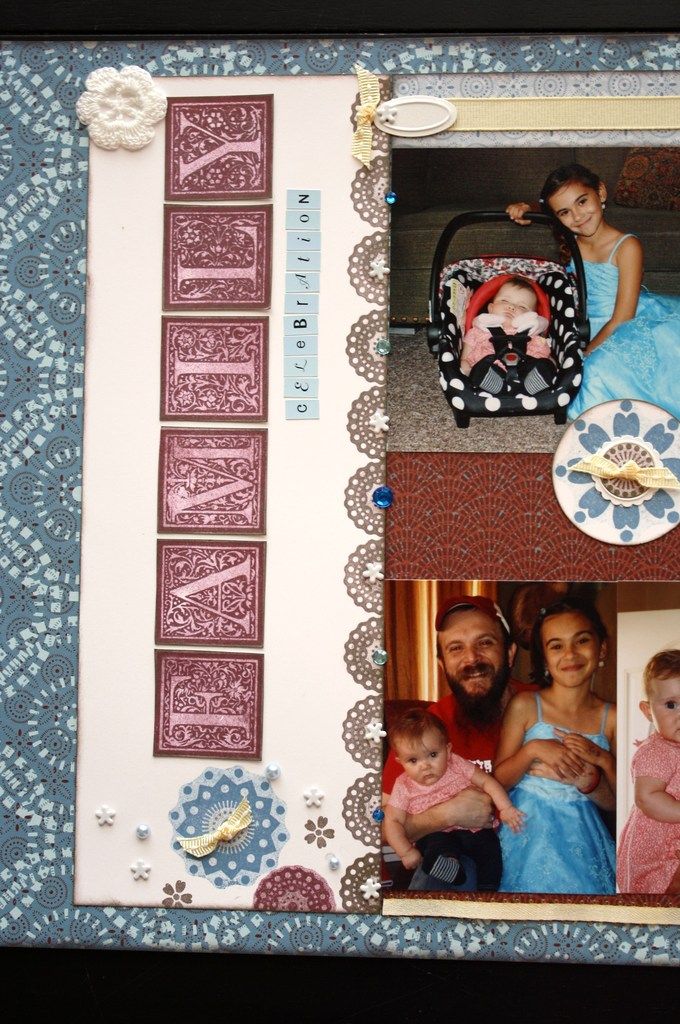 I also added blue gems down both sides of the layout.
I tucked in the journaling around the stamped images and other embellishments.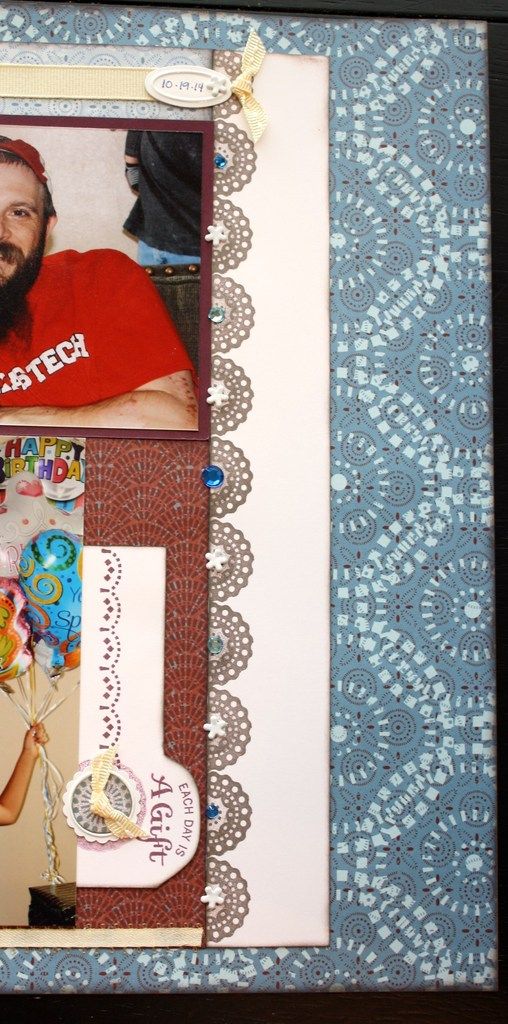 Here's a closer view of the gems.
Thanks for visiting my blog today!!