Today I am sharing another layout that I made for the Let's Get Sketchy design team call using my June Home Made Scrap Stash kit. As you can see, the overall feel of the sketch is there even though it doesn't look exactly alike. I didn't make the design team, but it's not going to stop me from playing along with them!
This layout used up the last of my full sheets of pattern paper, though I did add in the white cardstock base, I also used the cardstock to cut out the mats for the photos before gluing down the pattern paper.
I used my favorite Stampin Up punch to punch toe striped paper down the edge of the paper and then used a white gel pen to ink the scalloped edge.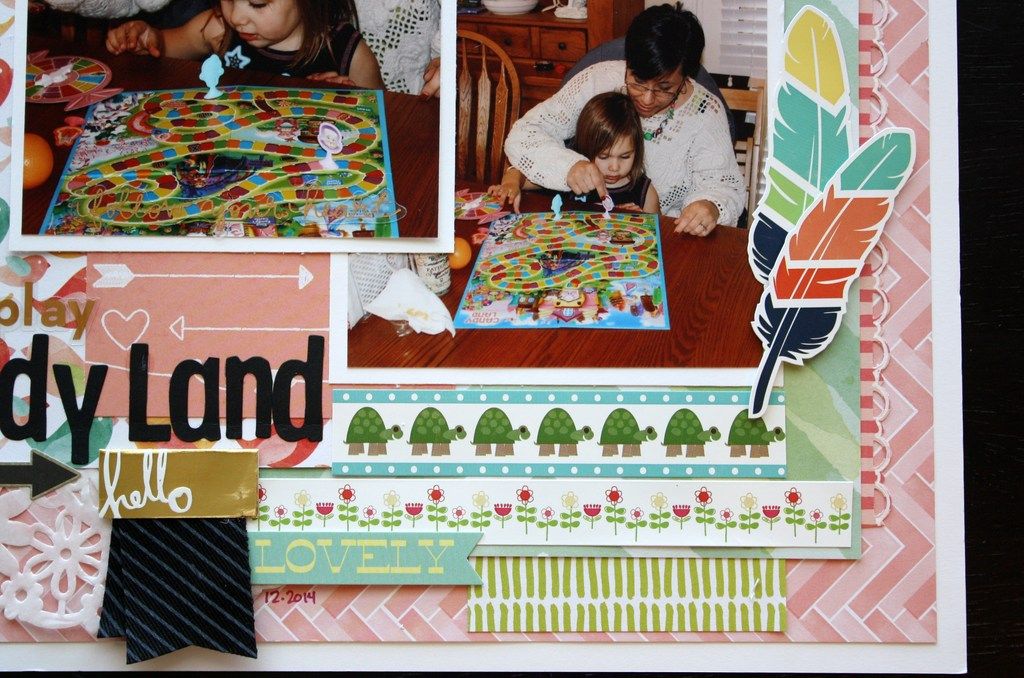 Lots of stickers on this layout. I even was able to use the last fabric banner on this layout.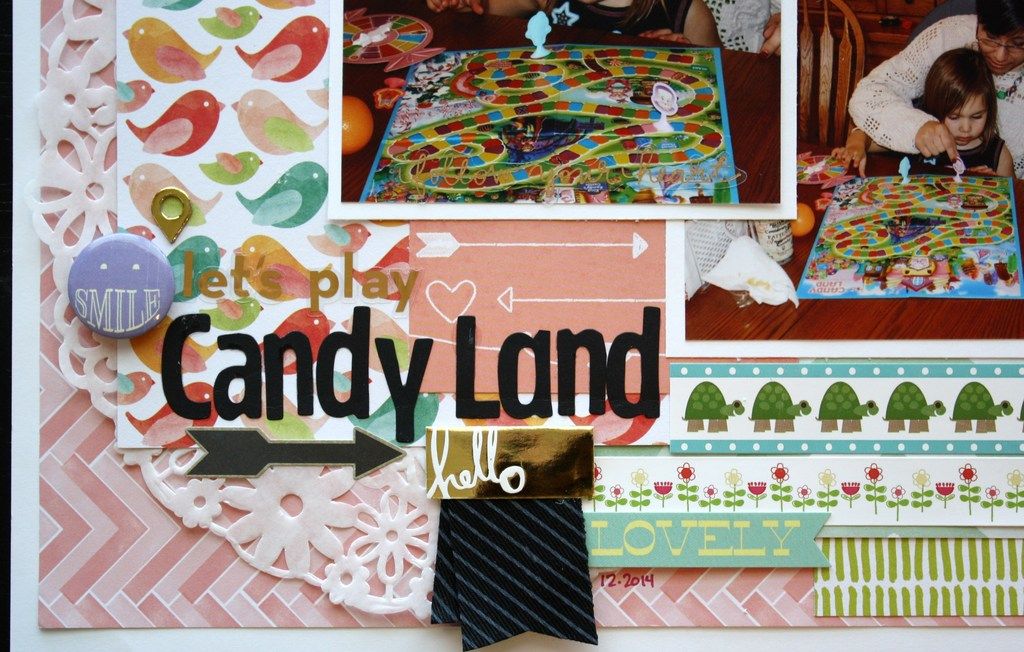 I used the gold alpha on this one too, plus I added a large doily to this page to mimic the sketch.
Thanks for visiting my blog today!!!