Today I'm sharing a layout from my August 2015 CKC kit.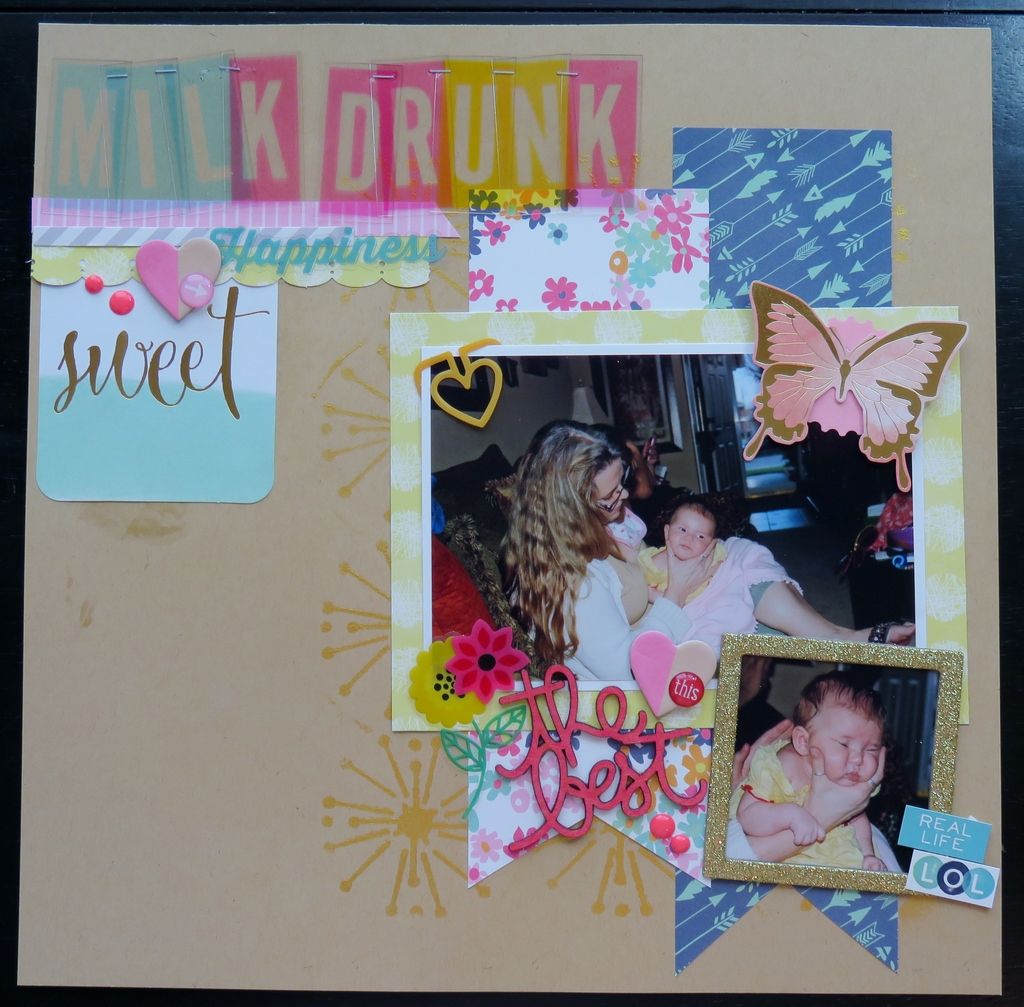 My sweet little Grandee after taking her bottle.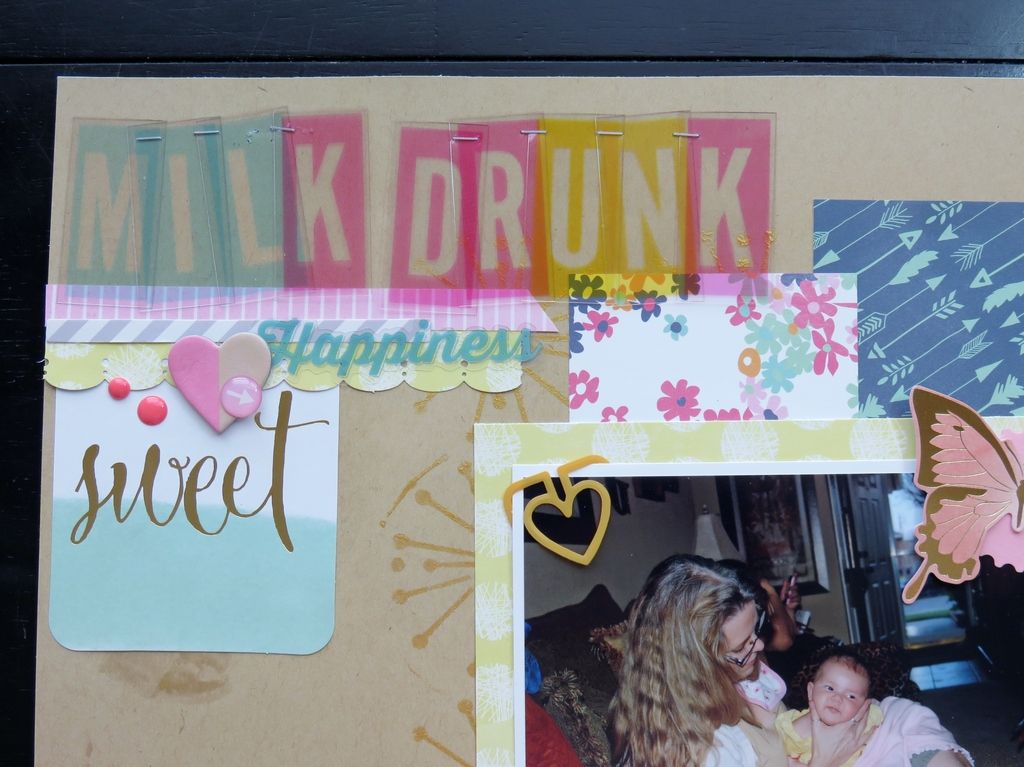 The title is made using a transparent alpha that came in my FF kit, I also added the plastic heart clip, enamel dot and the chipboard hearts from my FF kit.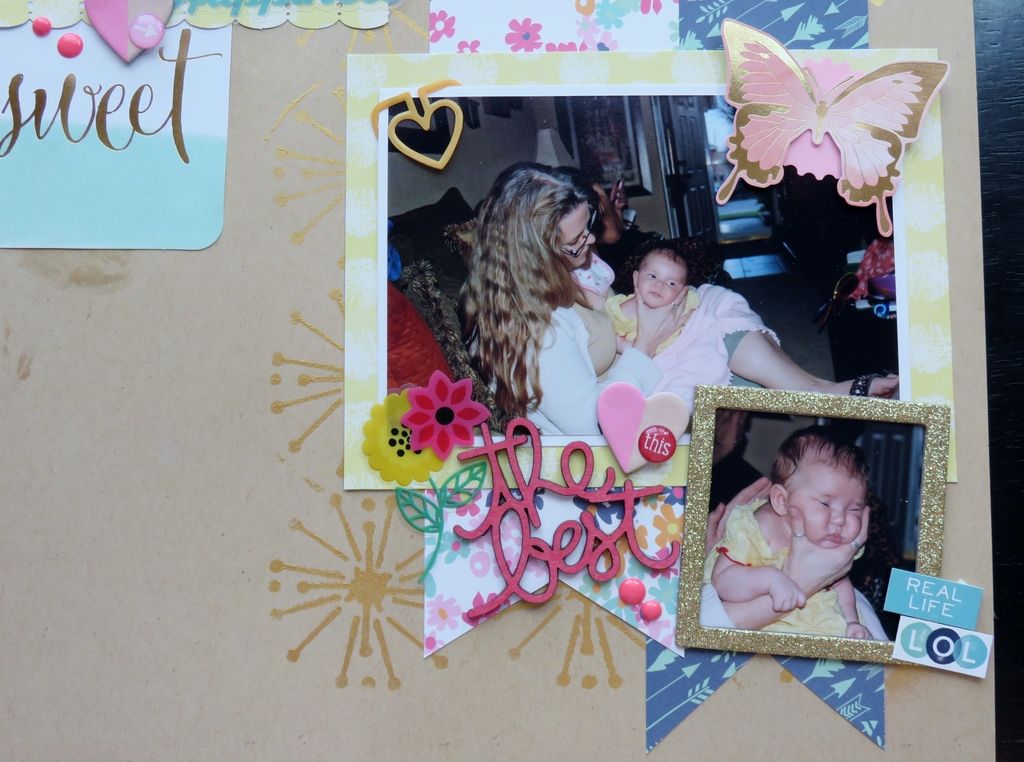 I actually used a stencil and paint to create a background but I covered most of it up. I tried to get the paint to drip where I placed the sweet PL card but it ended up making a mess, hence the cover up.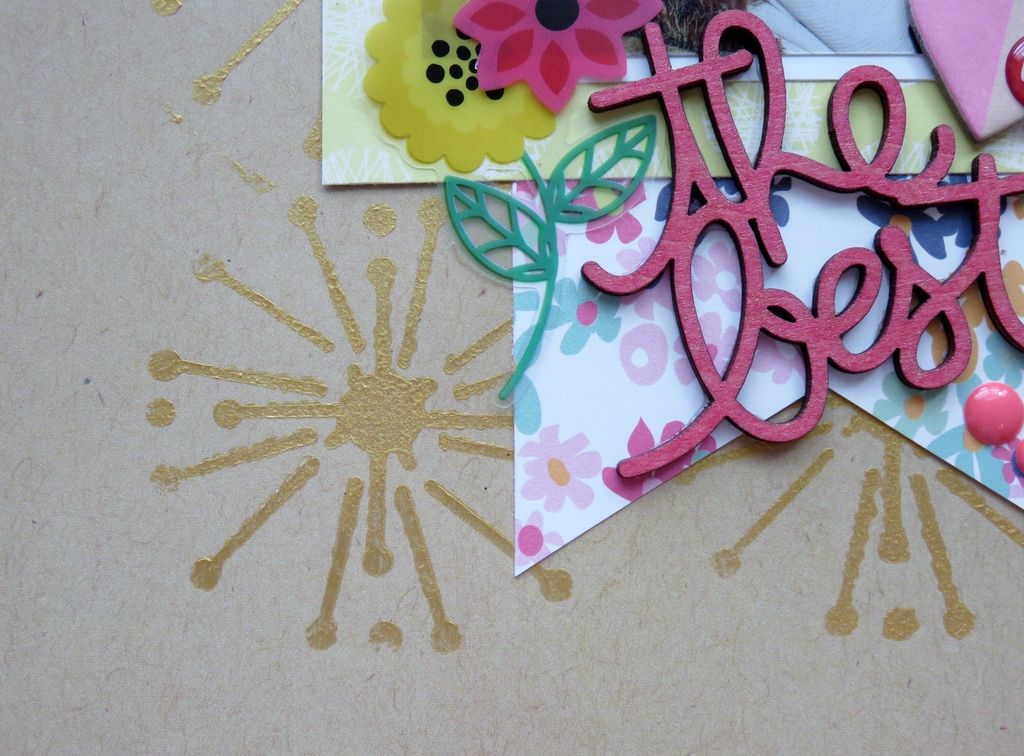 Here's a close up of the stenciling as well as the colored wood veneer from my FF kit.
Thanks for visiting my blog today!!