Today I am sharing another layout I made using my August 2015 CKC kit.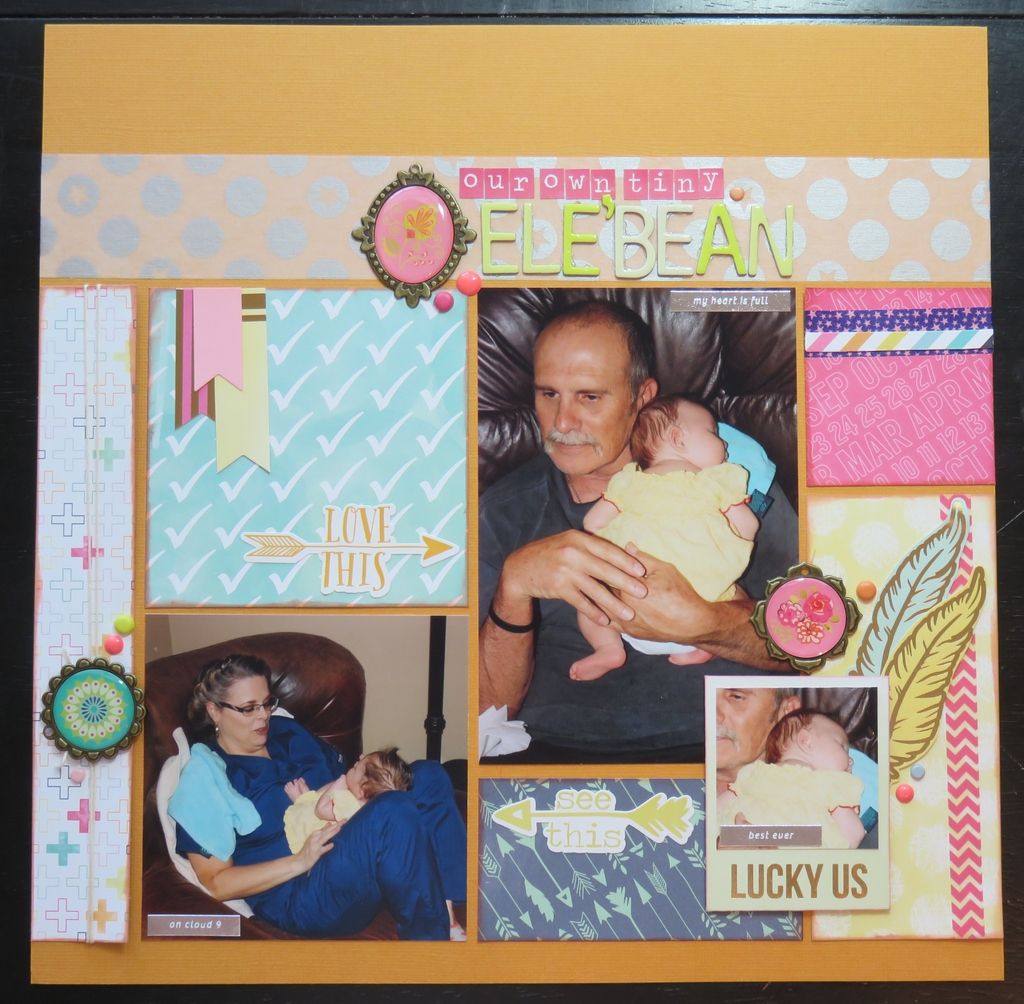 The layout is of our sweet little grandee Ele when she same to visit a month after being born. She's still soo tiny!!
I used a couple of enamel dots from my FF embellishment kit, as well as some brads.
I used the AC thickers alpha along with the block alpha on the sticker sheet here.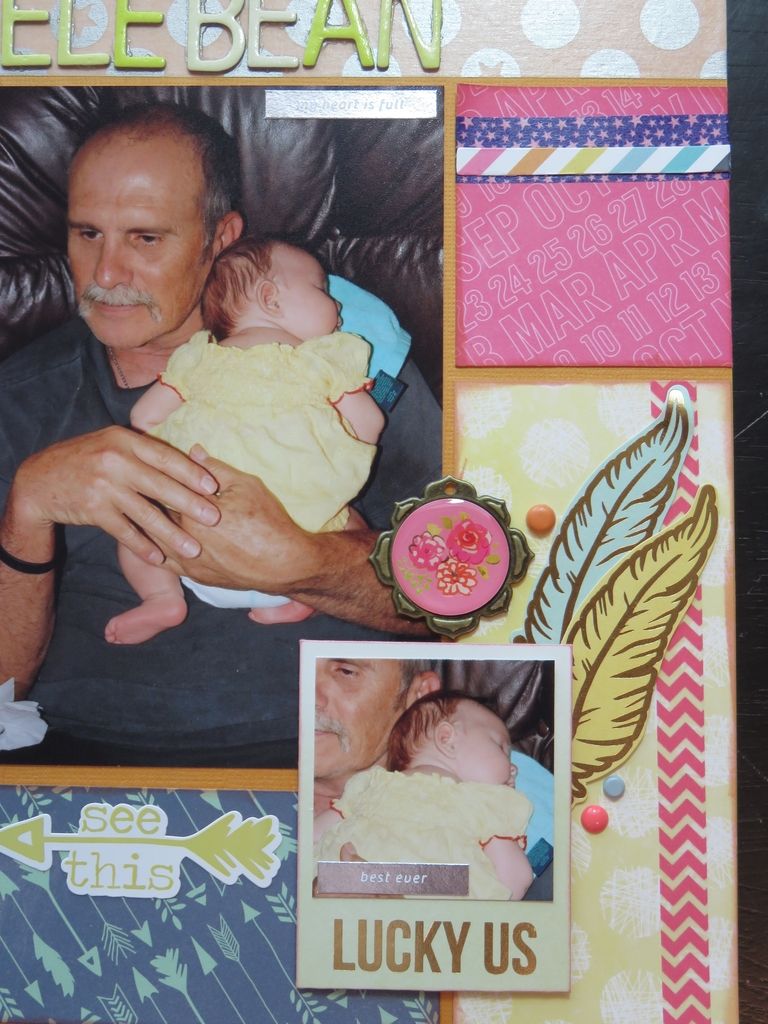 I added in a little bit of the blue washi from Grace Tollman and even some little gold trimmed feathers from the PL kit. The Lucky Us frame is actually a 3x4 PL card cut down.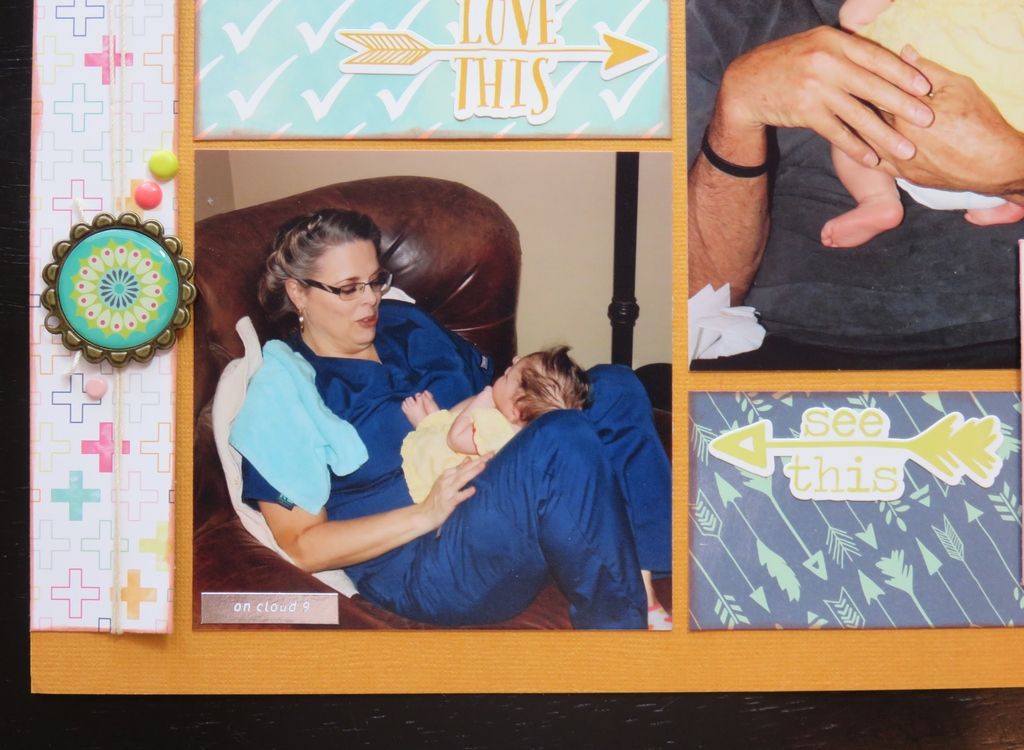 Love that I used lots of scraps of paper on this layout!
Thanks for visiting my blog today!!!