Today I am sharing a layout I created with my August Counterfeit Kit Challenge Kit.
I used some gold paint on this one that I hadn't added to my kit but had sitting on my desk.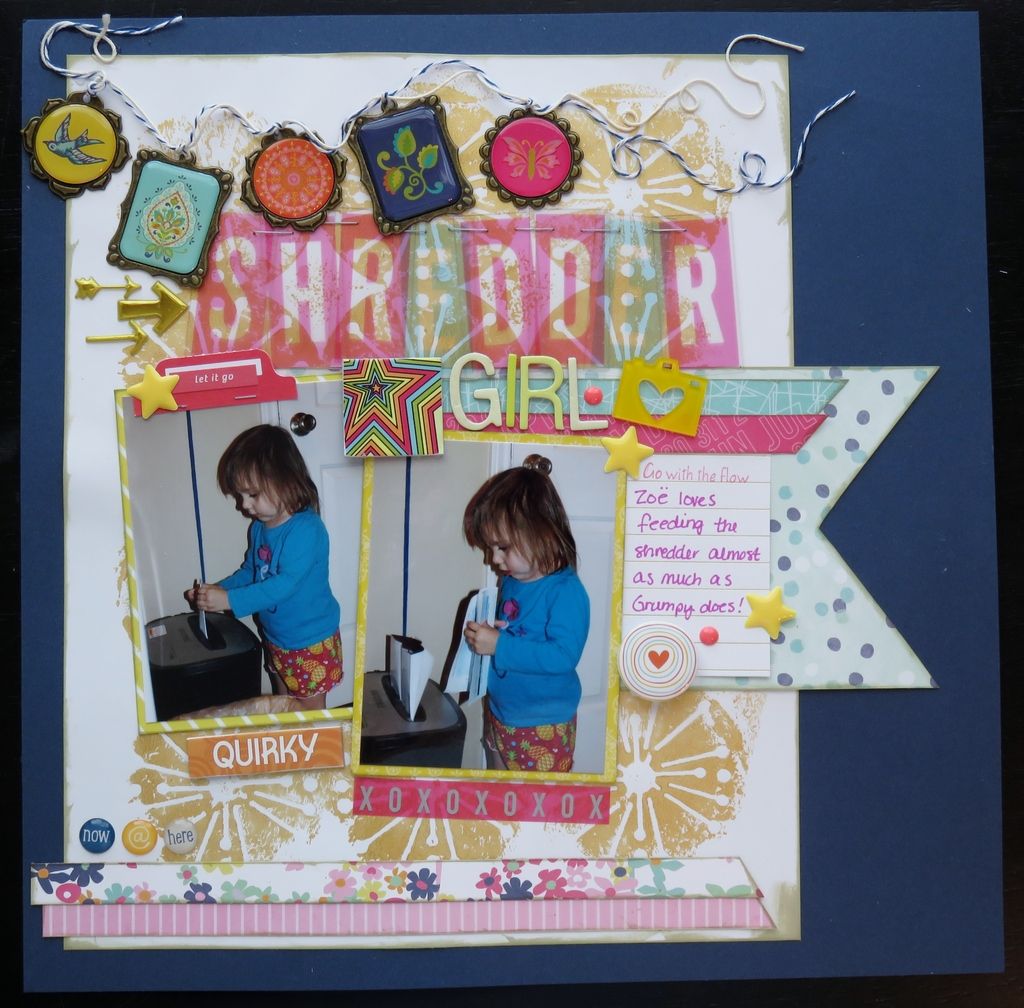 On an earlier layout I used the stencil pattern you see on this background and this is actually the negative side, I just flipped the stencil over and rubbed it onto a scrap of paper.
Pagemaps Sketch from August 2015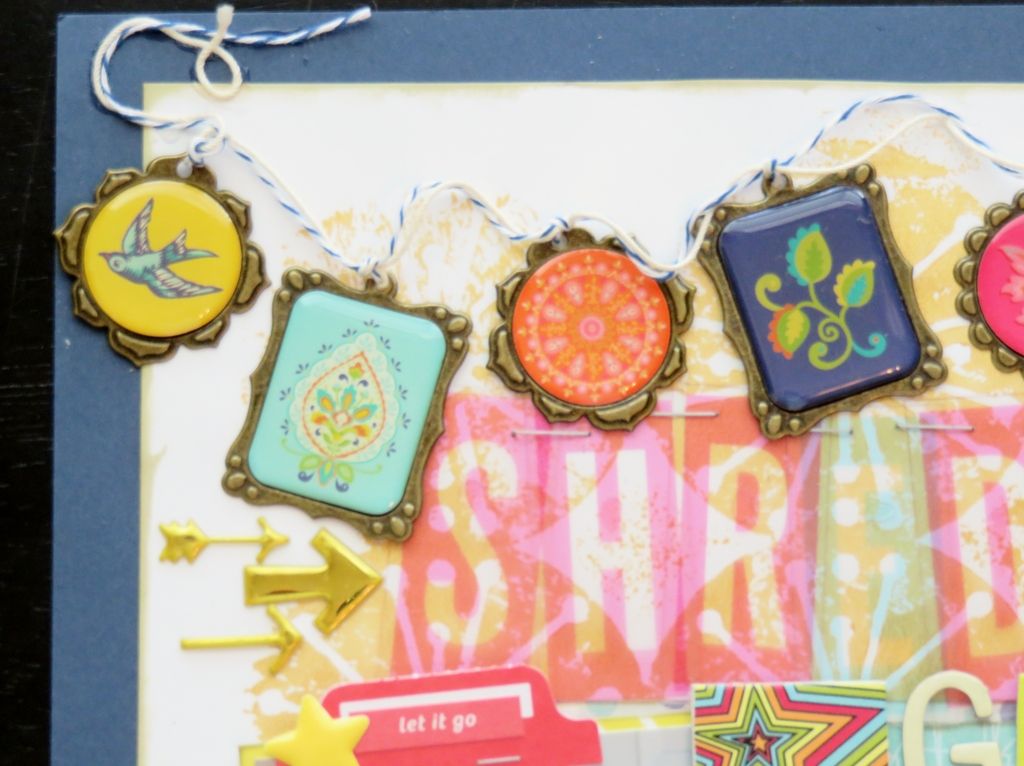 I used the metal tags I added to the kit n this layout, I threaded some dark blue twine to the plain cream color twine and layed them across the top of the layout.
I added several bits from my Freckled Fawn kit this month, the gold arrows, the transparent alpha, the camera, the red tag and word sticker, and the enamel dots and stars.
The XOXO is a bit of washi tape from the washi tape booklet. The flair is from one of my FF kits.
These epoxy bits are from one of my FF kits.
Thanks for visiting my blog today!!