Today I am sharing another layout I made using my September Counterfeit Kit Challenge Kit.
This photo is of Mr Gulley, myself and my sweet grandees Zoë and Cameron.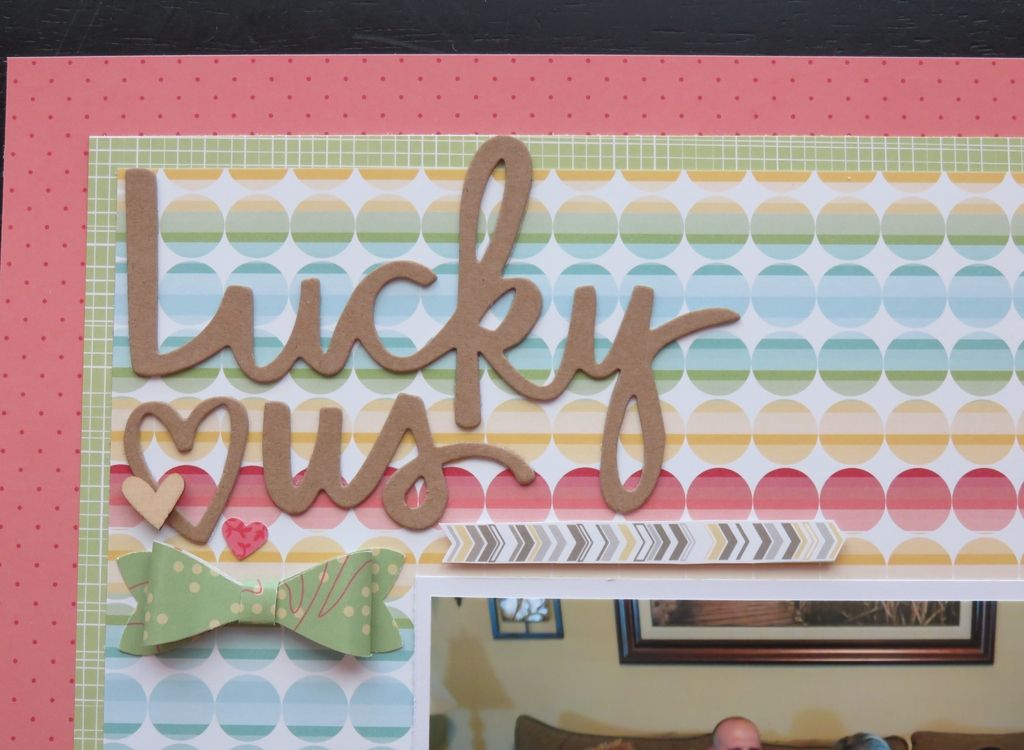 I left the chipboard title raw added in a little chipboard heart, a wood veneer heart and finally a heart I punched out. I also added in another bit of that arrow paper popped up on foam adhesive along with a bow I created.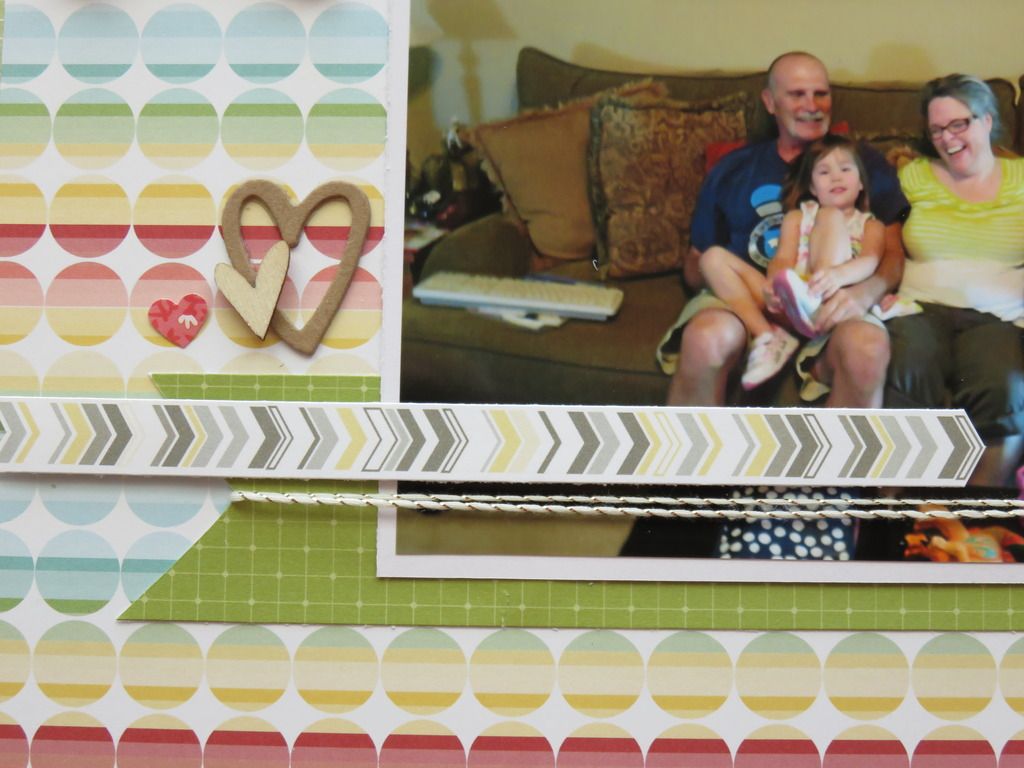 Another heart cluster here and popped up arrow. I also added in some gold and cream twine that was in my spinner on my desk.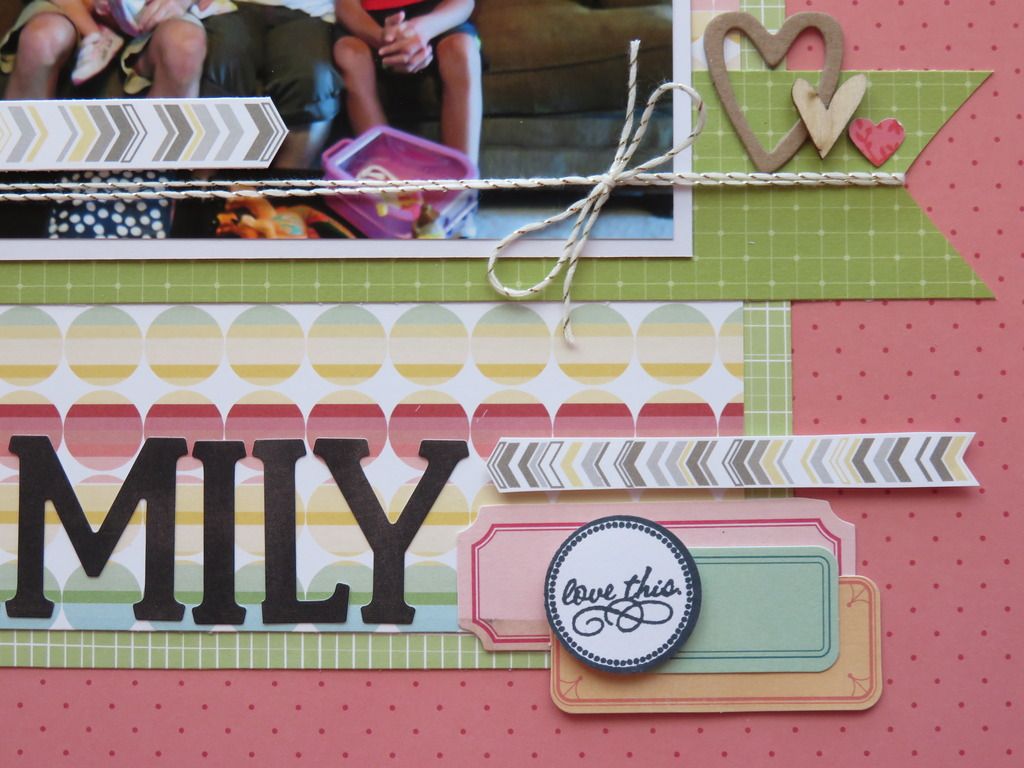 Another heart cluster to the right of the photo along with a ticket/label cluster along with the Love This that I stamped out using scraps.
Thanks for visiting my blog today!!!