Today I'm sharing a layout I made for the Stuck?!Sketches Design team call, though I didn't make the design team, it's not going to stop playing along with them. I actually used my August 2015 CKC kit. The sketch I used was from the
August 1st sketch challenge
. If you guys have followed my blog for any length of time you know I am a sketch girl...even if this is your first time here....I'm telling ya....I'm a sketch girl!!! I can't think of a better way to save time and get more scrapping done than by starting with a sketch.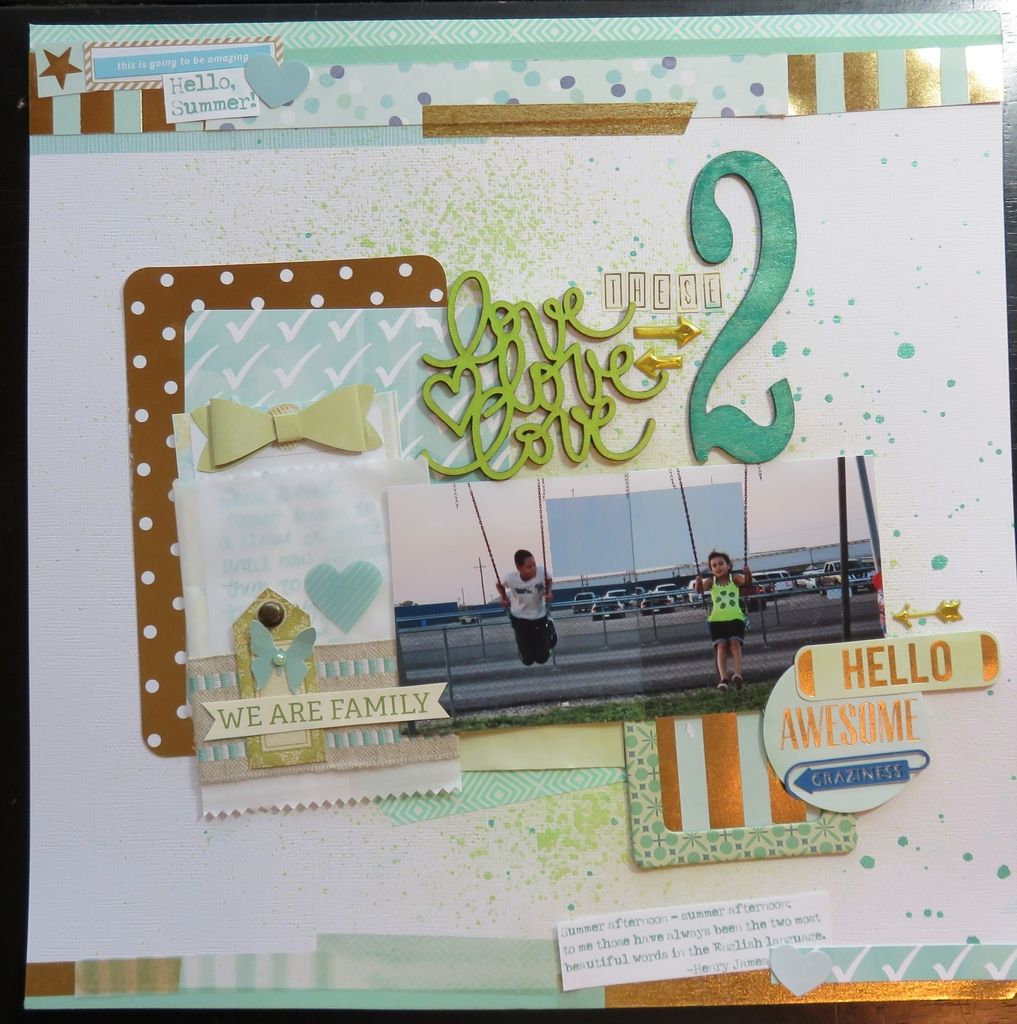 The 2 cuties in my photos are my 2 oldest grandees, Cameron and Shani. We took them to the drive in movies during the summer of 2014 and while we were waiting for it to get dark we played in the swing park on the grounds.
I layered up lots of scraps and washi tape along the top. I layered up a scrap and a 4x6 pocket page card as background papers.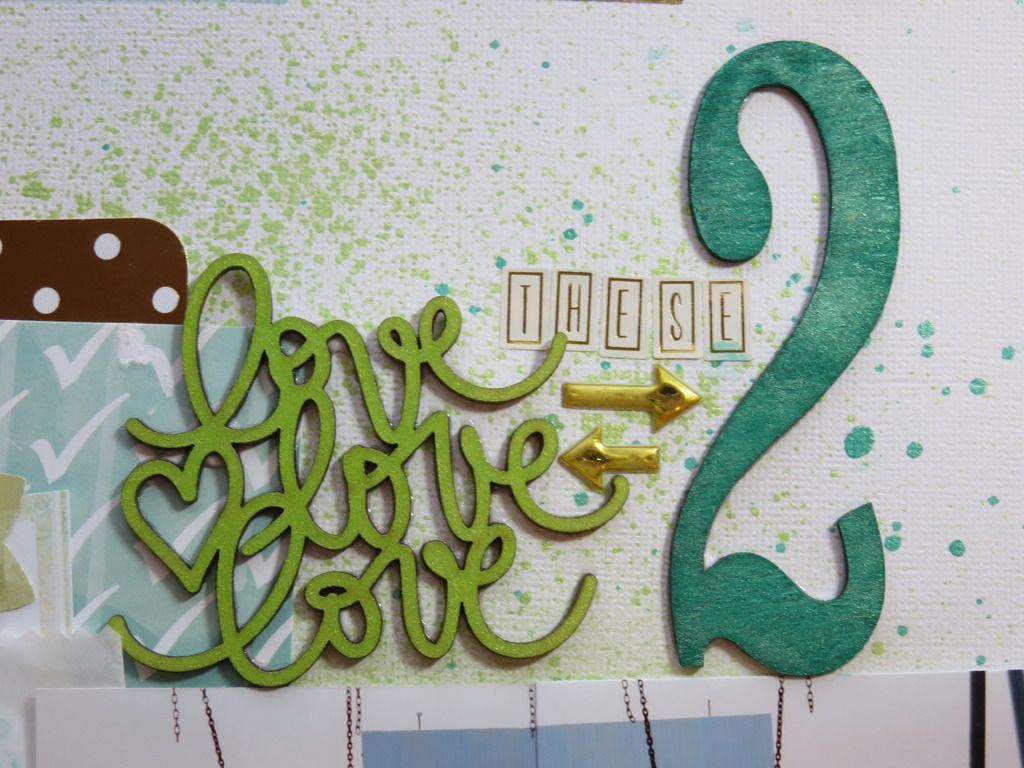 I spray misted the wood veneer here, love doing that!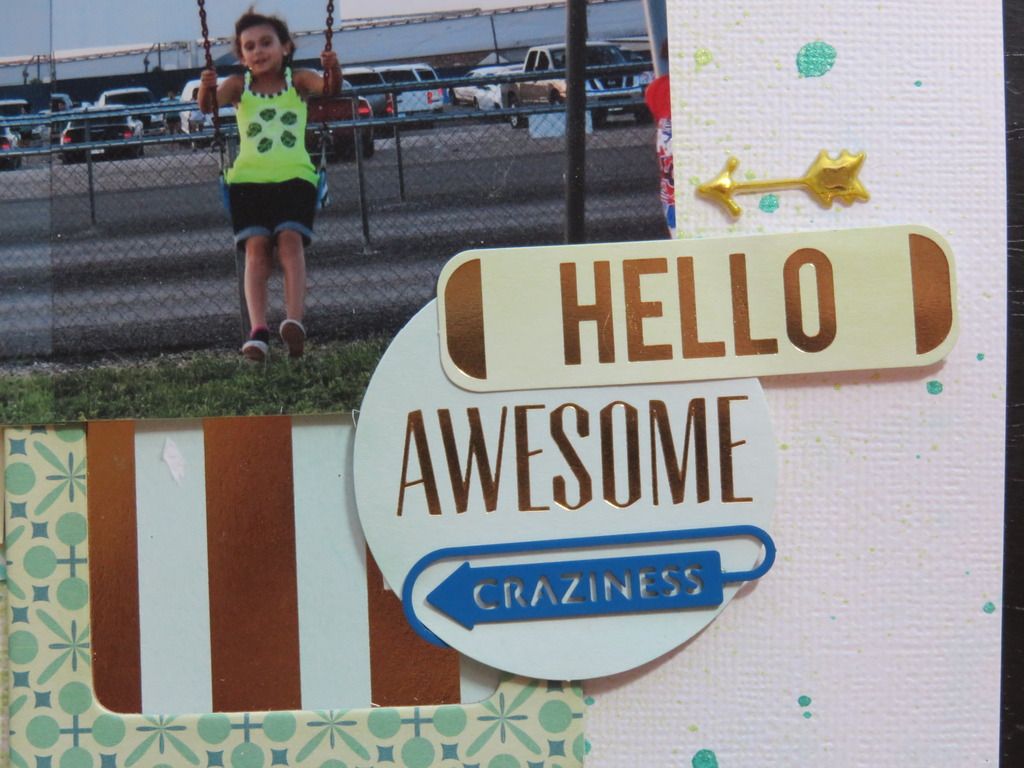 Layered up some embellishments and paper clips. The photo frame is backed with a bit of scrap 3x4 pocket page card that I chopped up to fit behind it.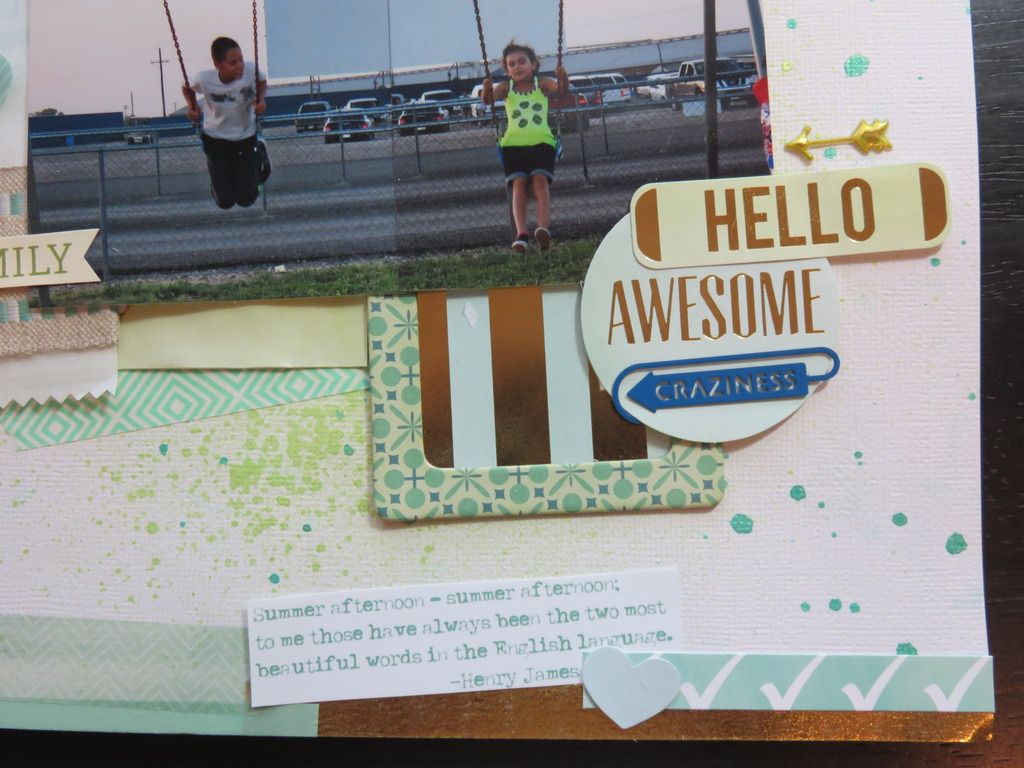 The bit of journaling here is from a cut apart sheet.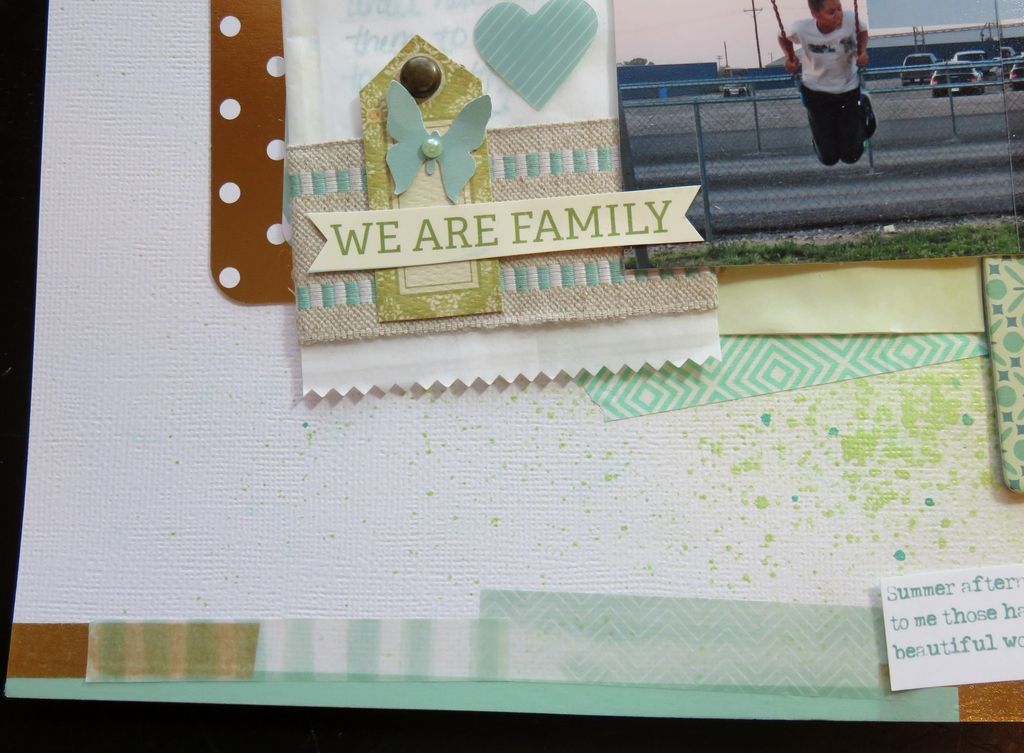 You can see the spray mist I used on the background paper.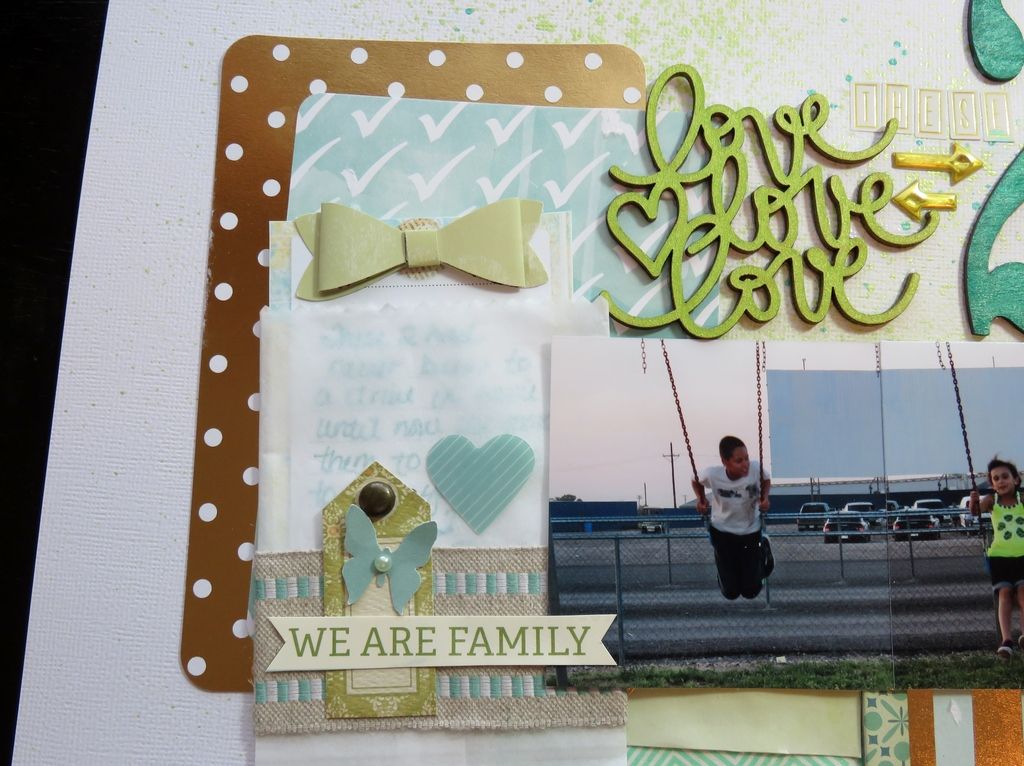 Here is a glassine bag that I made using a ton of scraps that I had on top of my desk, I just added it to the layout because it matched.
The journaling card was a cut apart and the bow on the top is one that I made using scraps.
Thanks for visiting my blog today friends!!!