Today I'm sharing another layout that I made using my September Counterfeit Kit Challenge kit.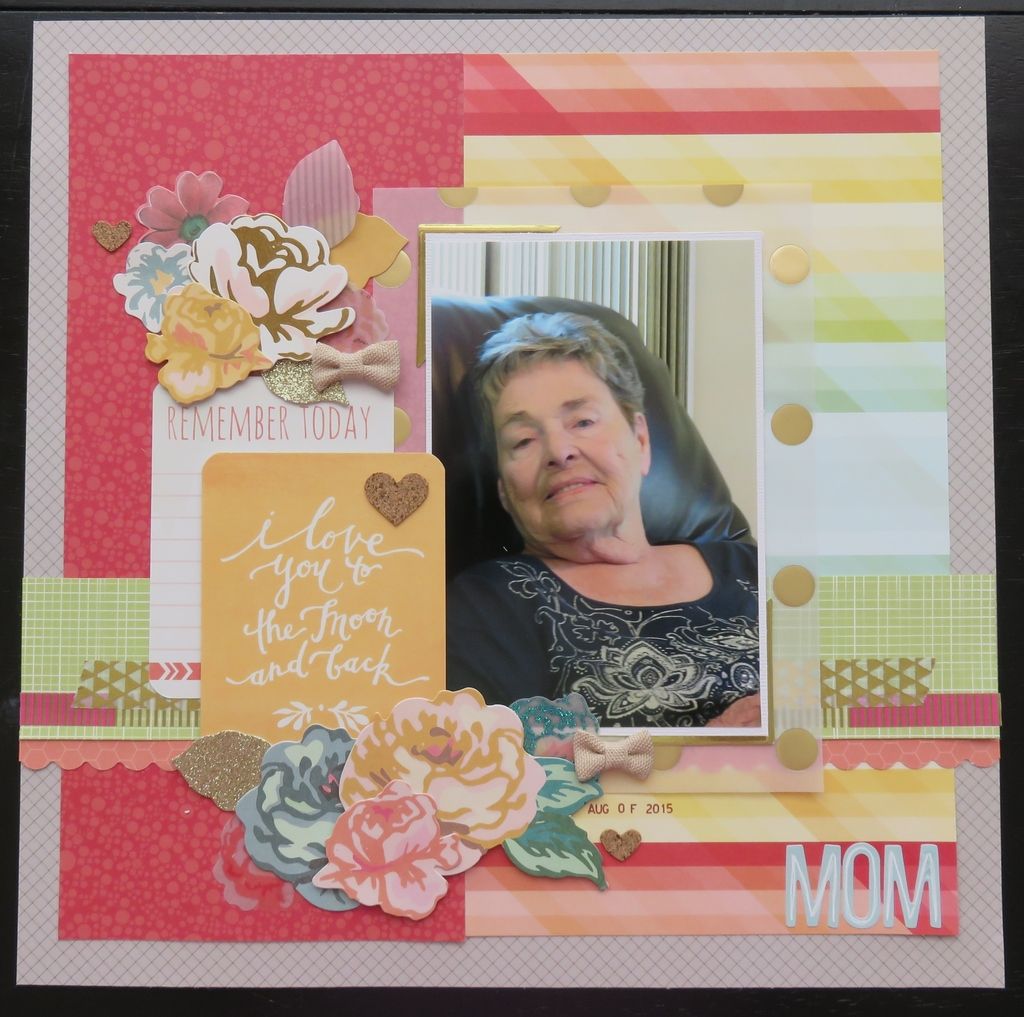 The subject of this layout is of course my Mom. LoL...I don't think I ever use a different title when I scrapbook cameo shots of here...it's always just Mom.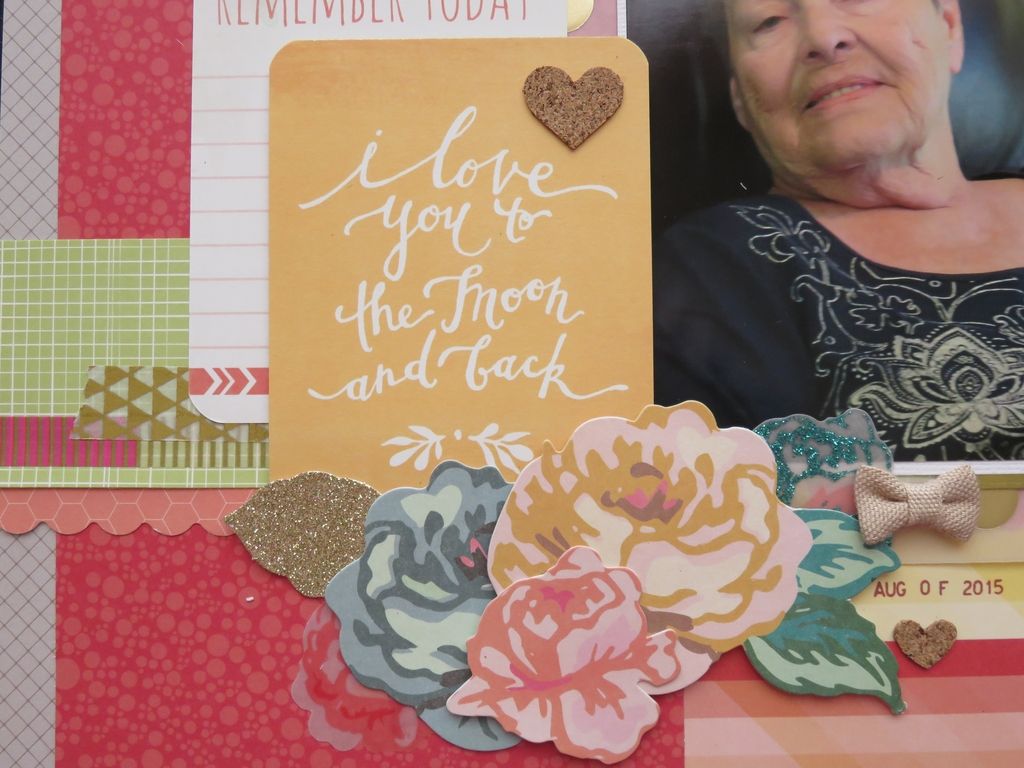 I wish now I had bought more packages of the flower embellishment...I'm really using them a lot and loving every time I do!!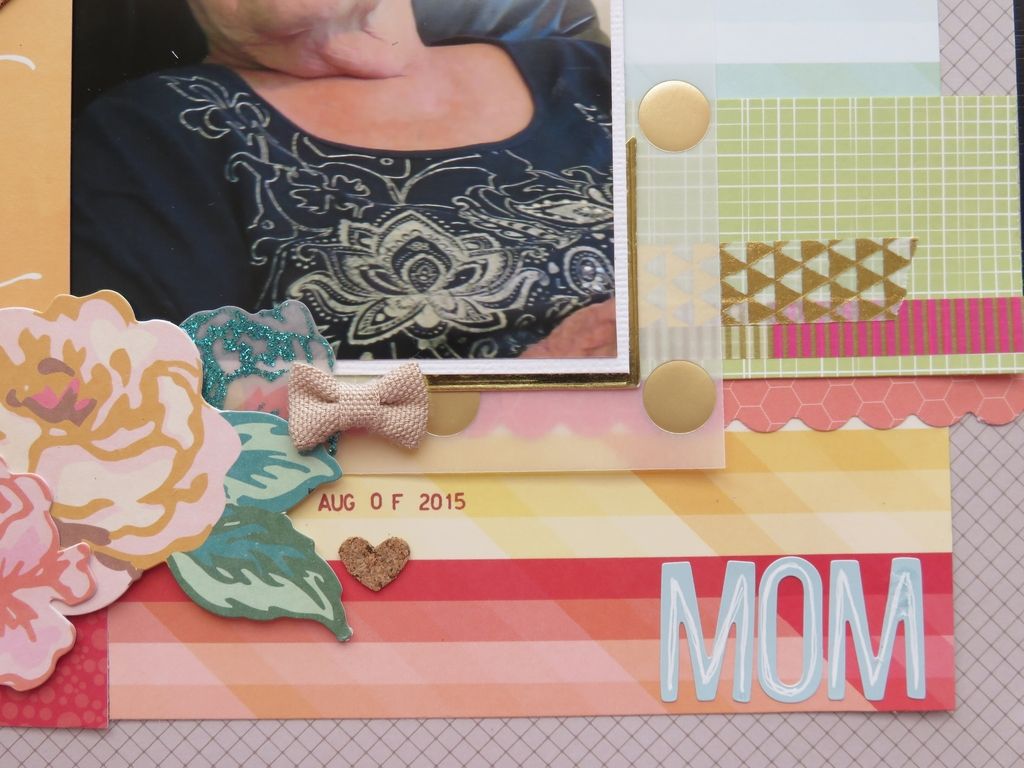 I used the gold polka dot vellum behind the photo and then added the title to the lower right corner. I went over the sticker letters with a white pen to give them some added texture.
Thanks for visiting my blog today!!