Today I'm sharing another layout made with my September Counterfeit Kit Challenge Kit. This is the companion page I made to go with my other sister layout from yesterday.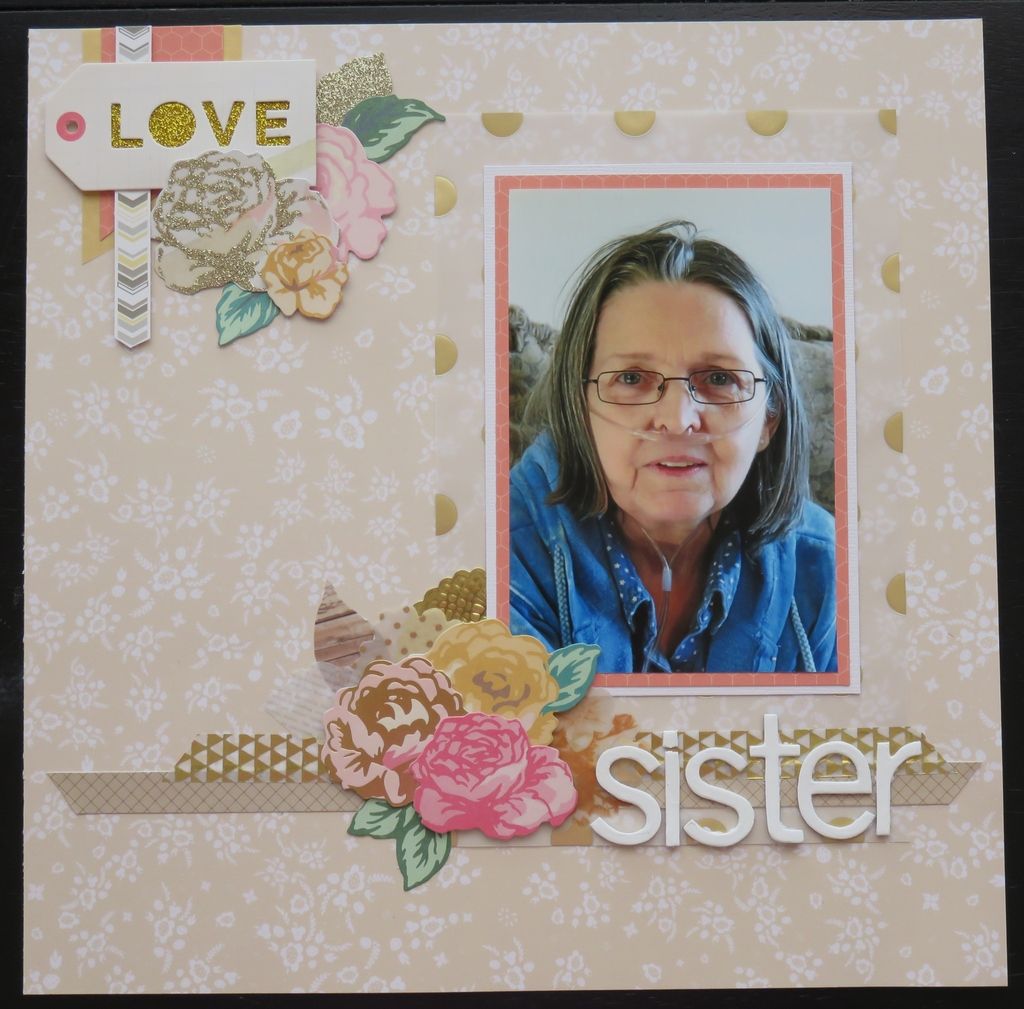 This is a photo of my oldest sister Sandy and I hadn't seen her since 1978 when my Father passed away until August of this year when I made a quick car trip to Wyoming for a visit.
I love that I was able to incorporate all these little embellishments. Plus I added one of the bows that I made to the tag, just forgot to update the photo.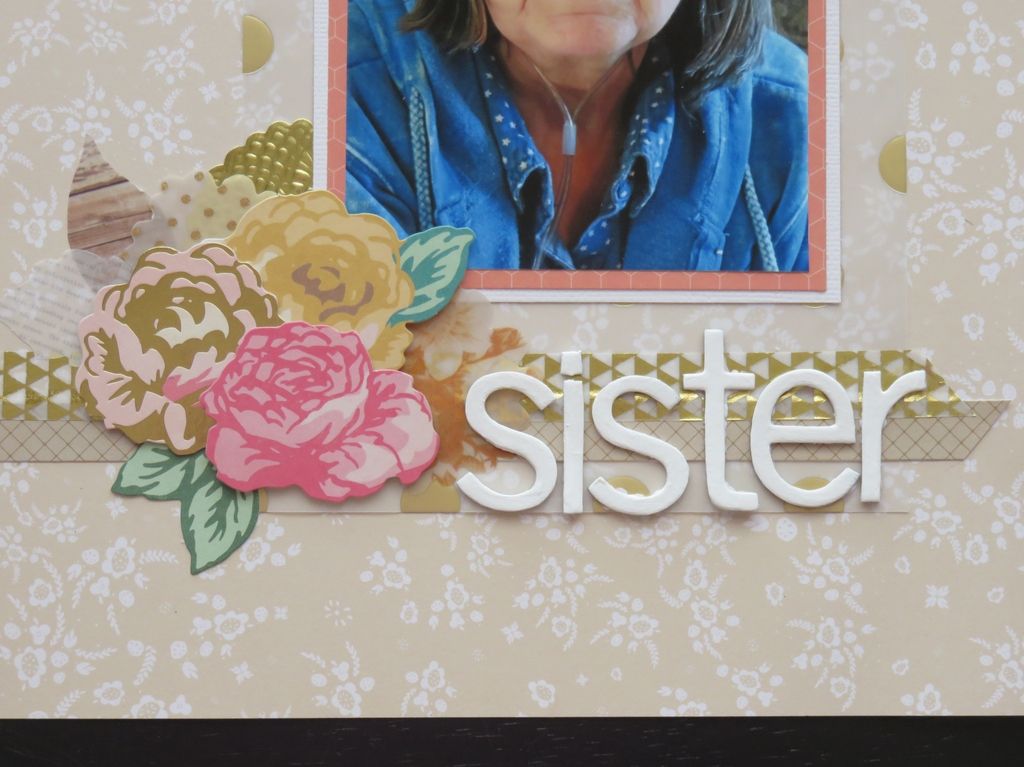 Finally I used the raw chipboard in my kit and painted it white to match the other layout I did of one my other sisters.
Thanks for visiting my blog today!