Today I'm sharing another layout I made using my September Counterfeit Kit Challenge Kit.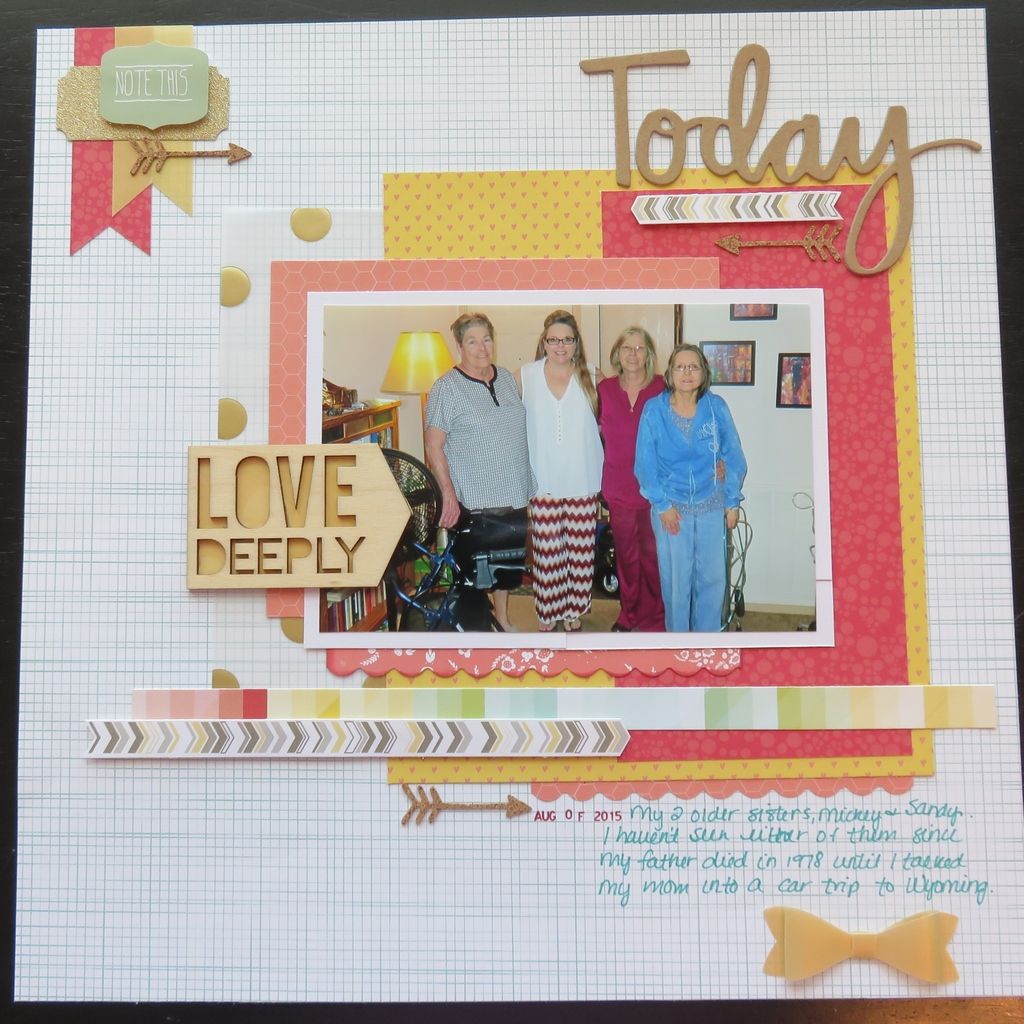 The photo is of my Mom, myself, my sister Mickey and sister Sandy. I did a couple of cameo layouts of my sisters last week.
I layered up scraps and a sticker here along with a cork arrow. I used a scrap of glitter paper to punch out the gold tag shape.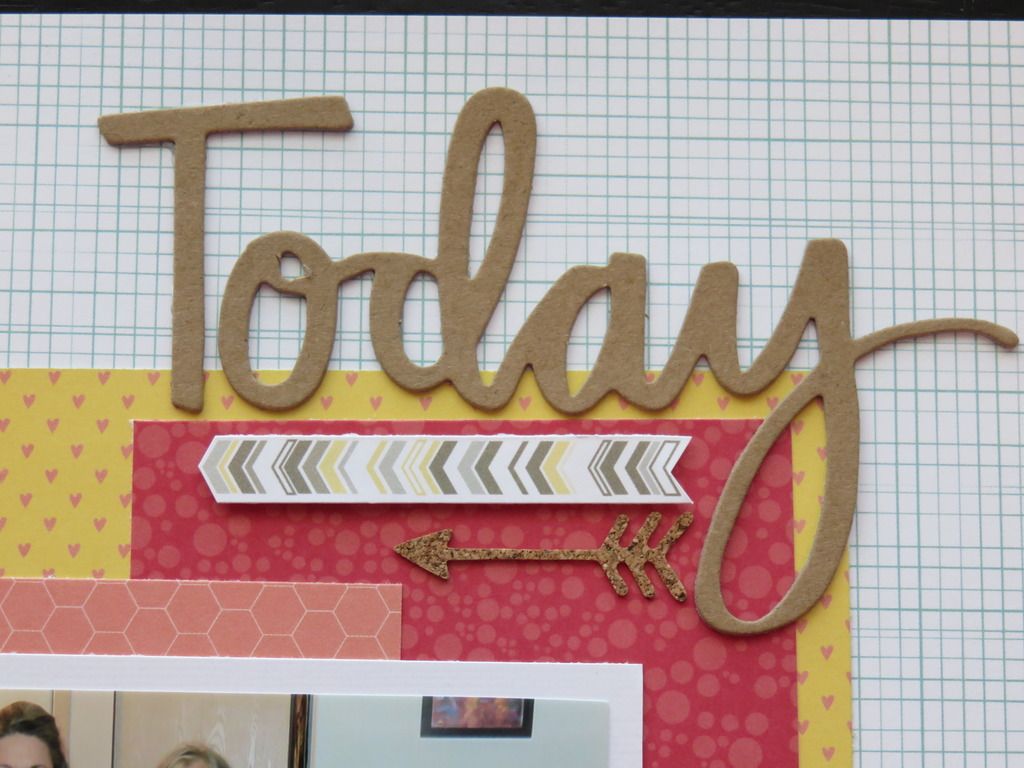 The today is raw chipboard and I decided to just leave it.
I layered up some gold scrap vellum behind the wood veneer.
The arrow paper is from a sheet that I have continued to cut up and use on layouts this whole month. I've used some foam tape to add some dimension with it.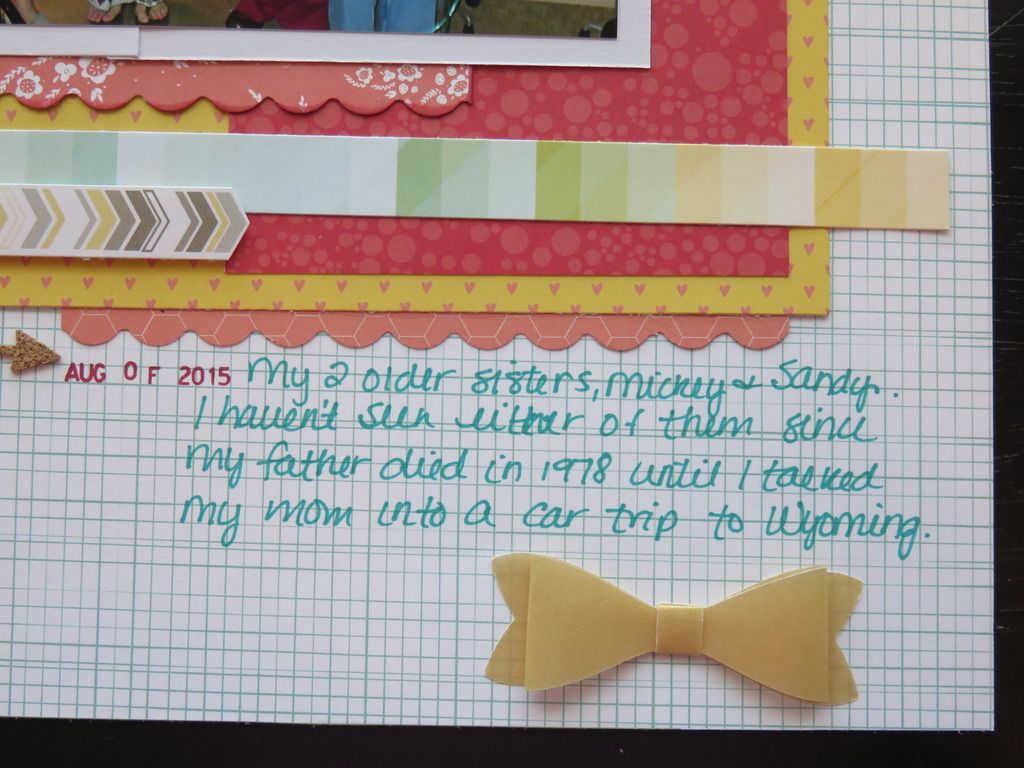 Finally I journaled directly on the background grid paper and added in one of my gold vellum bows.
Thanks for visiting my blog today!!