It's time for another challenge over at the UYS Challenge blog, so head on over today to check out Challenge #190--"inspired by a fall TV show"
I'm not really one to sit down and watch a TV show every week so I don't really have any photos to reflect that. I tend to record a whole season and then sit down and binge watch it. OK...I'll typically watch it while I'm scrapping!
So here is my layout about our quiet time/TV time when my grandee Zoë is here.
I used an August 2015 Pagemaps sketch to start this layout.
I used quite a few of the cut aparts here to add some fun elements to the layout.
The resin owl, the 2tone hearts and the paper clip are from my FF kits that I added n.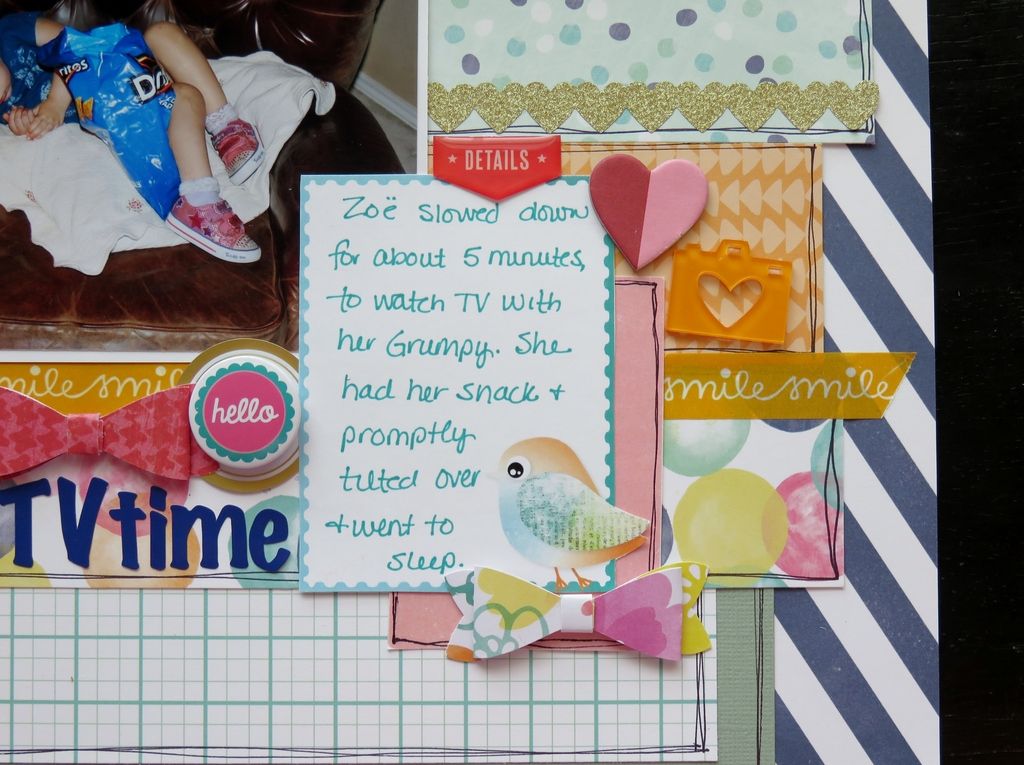 I used some scraps of paper to create the bows. More cut aparts and several larger scraps of paper to create the background. The flair, the resin camera, the epoxy work and the 2tone heart all from my FF kits.
I even added in some washi tape and that blueberry colored alpha to create the title.
Thanks for visiting my blog today!!