This weeks challenge, #191, is to use a stencil on your project. So I went digging in my stash and found one to sue on my scrapbook layout.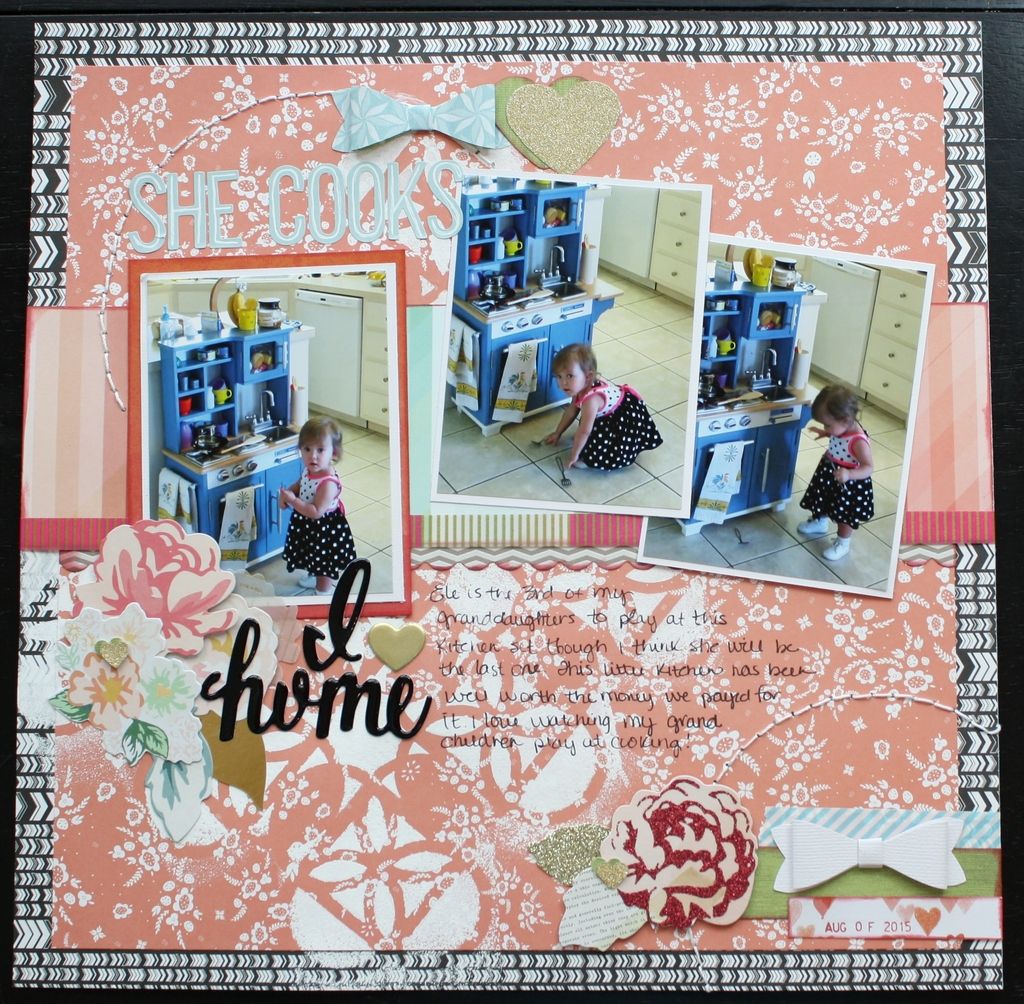 The layout is of my sweet little grandee Ele and the kitchen play set I bought years ago when my oldest grand daughter was a baby.
Here is the stencil I used, it's the first time I used it and I bought it several months ago. I'm so glad this challenge pushed me to dig into my stash and use what I have.
I actually got out my crochet twine and sewed on this layout. I used some of the flowers that were in one of the collection packs I added into my stash, I layered up the little heart on the flower and used one of my home made bows on this corner.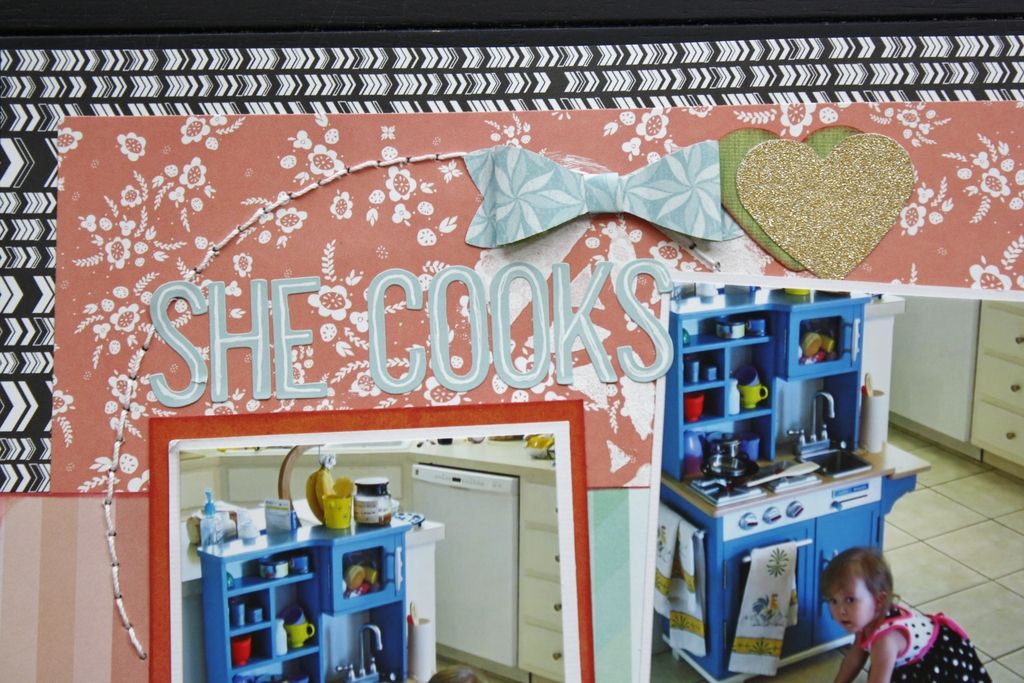 Here is the other circle I sewed along with another home made bow. The hearts are ones I punched out with my scraps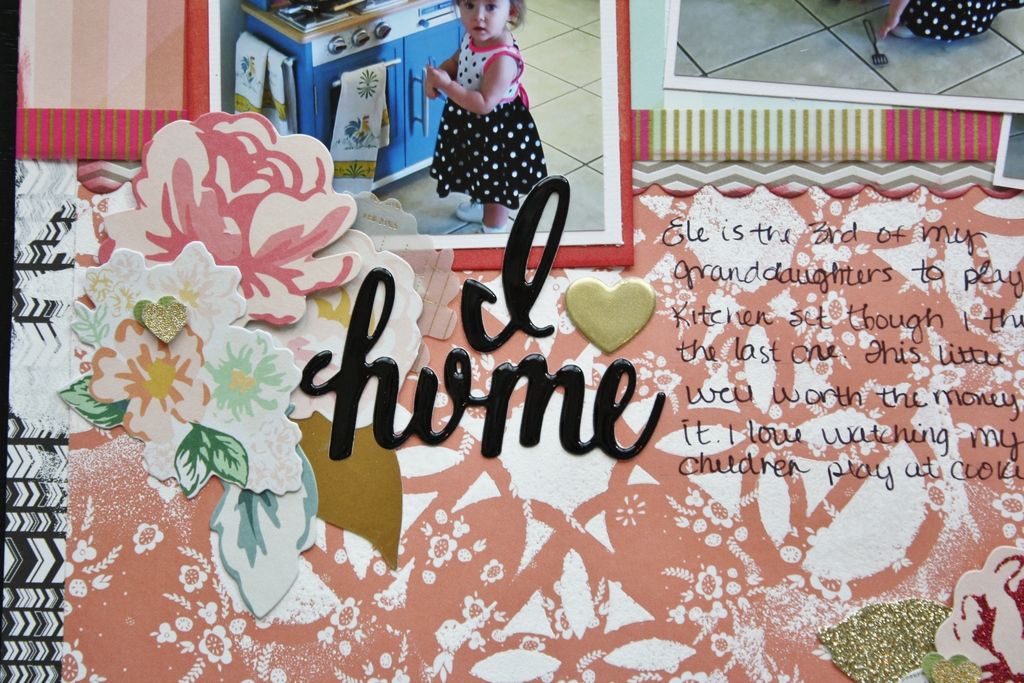 I used wash tape along the lower border of the striped paper and layered more flowers and hearts here, finally I added some of the enamel words and shapes from my kit.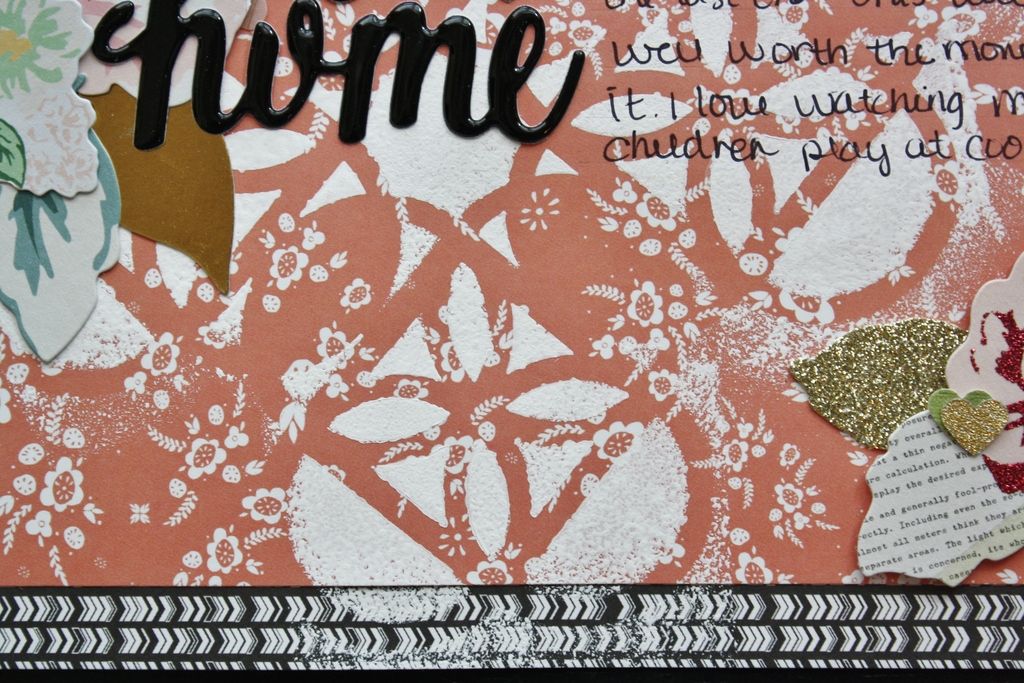 Here's a close up of the background stencil.
That's it for this weeks challenge. I hope you will head over to the UYS challenge blog and upload your project there because we would all love to be inspired by what you do with your stash!
Thanks for visiting my blog this week!!!