Today I'm sharing my take on the Use Your Stuff Challenge #192 Fall theme.
I don't have any fall themed pictures yet but I do have some back to school shopping photos. I used my September Counterfeit Kit Challenge Kit to create this layout.
This layout is of my son and his children on our back to school shopping weekend.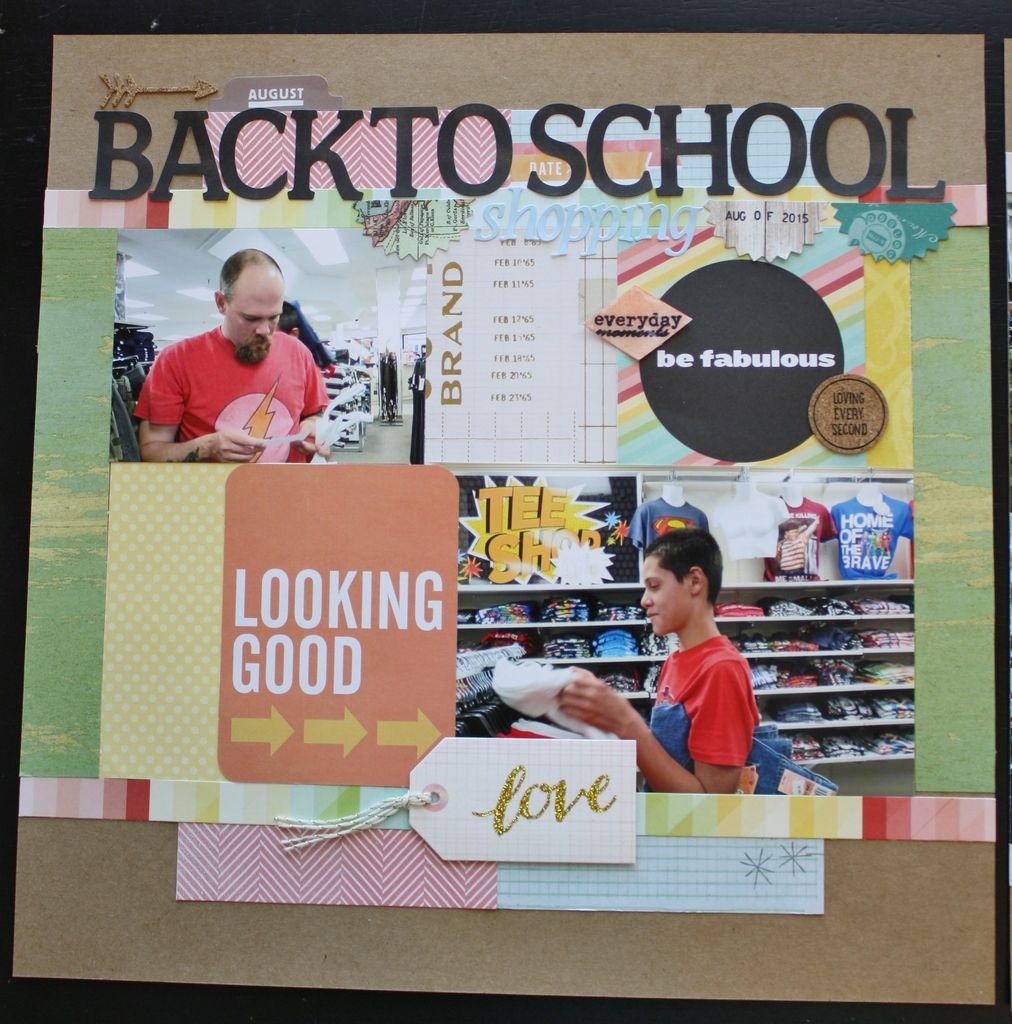 I used multiple cut apart cards and this pocket page card here.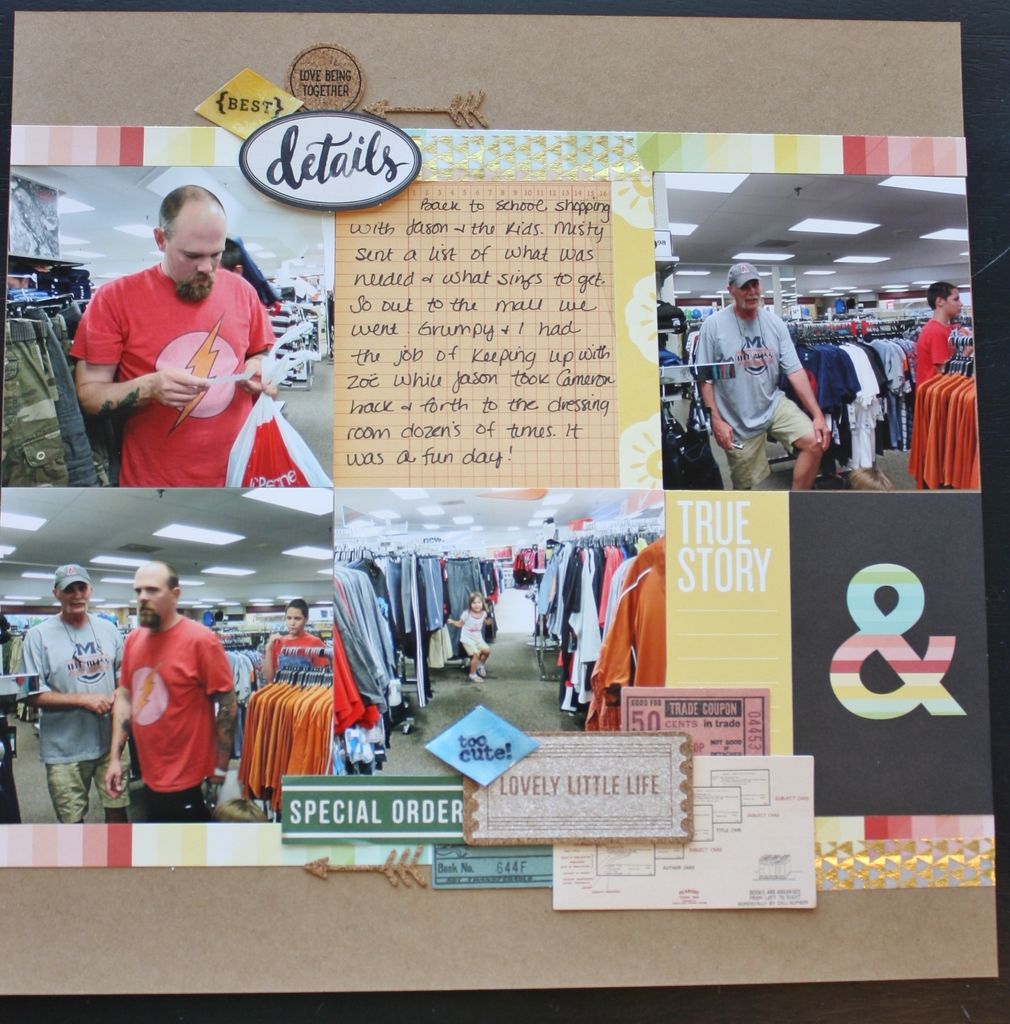 Lots of layering elements here and also some of the homemade diamond shapes I cut out with my silhouette.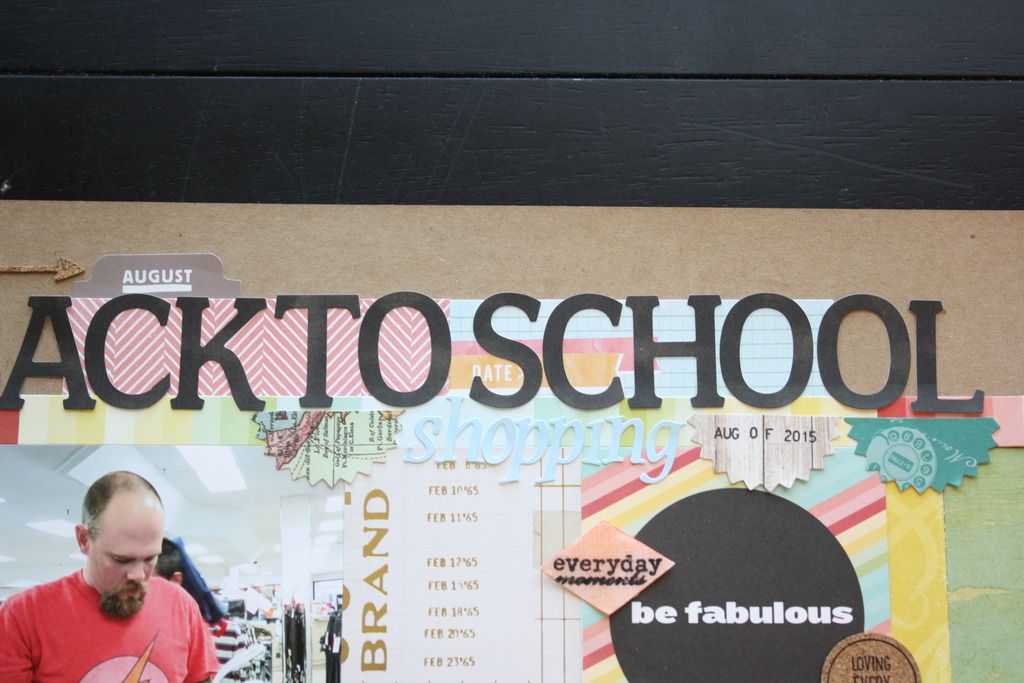 I used the large black letter stickers and the small blue letter stickers to create the title.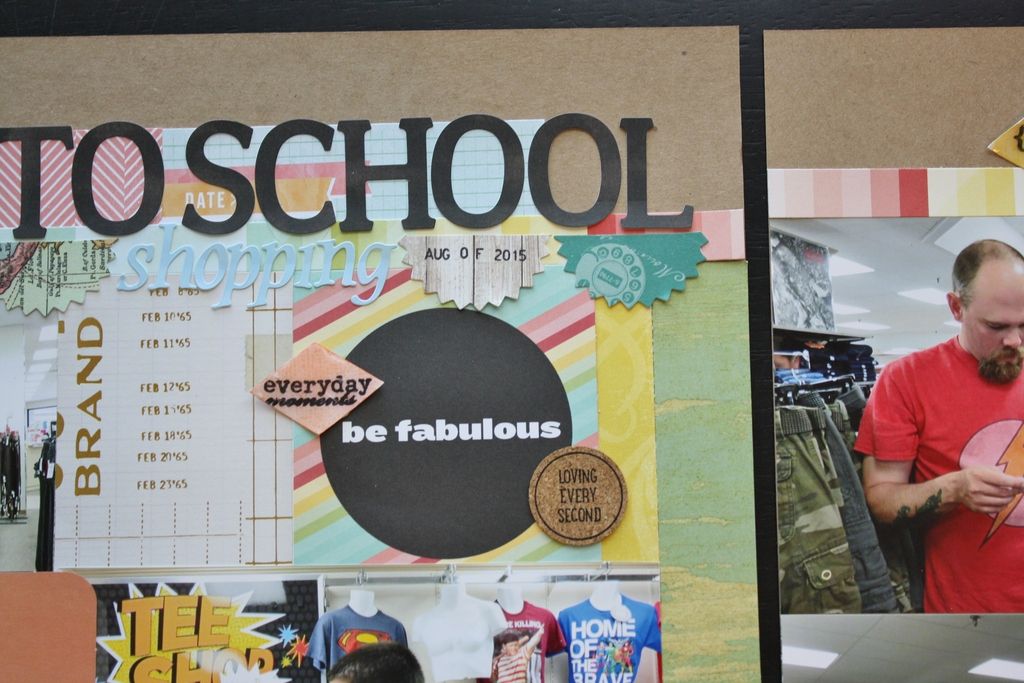 I created the home made diamond shapes on the silhouette and then used the watercolor I had in my kit to color them and then added glossy accents to the top to give it a raised surface.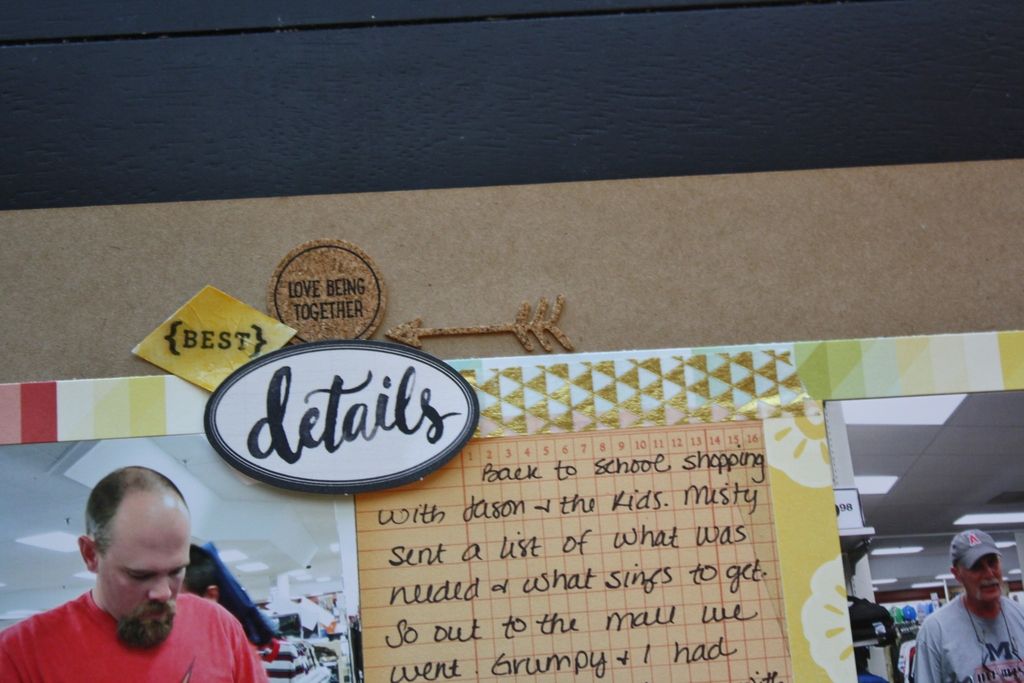 More stickers and embellishments here.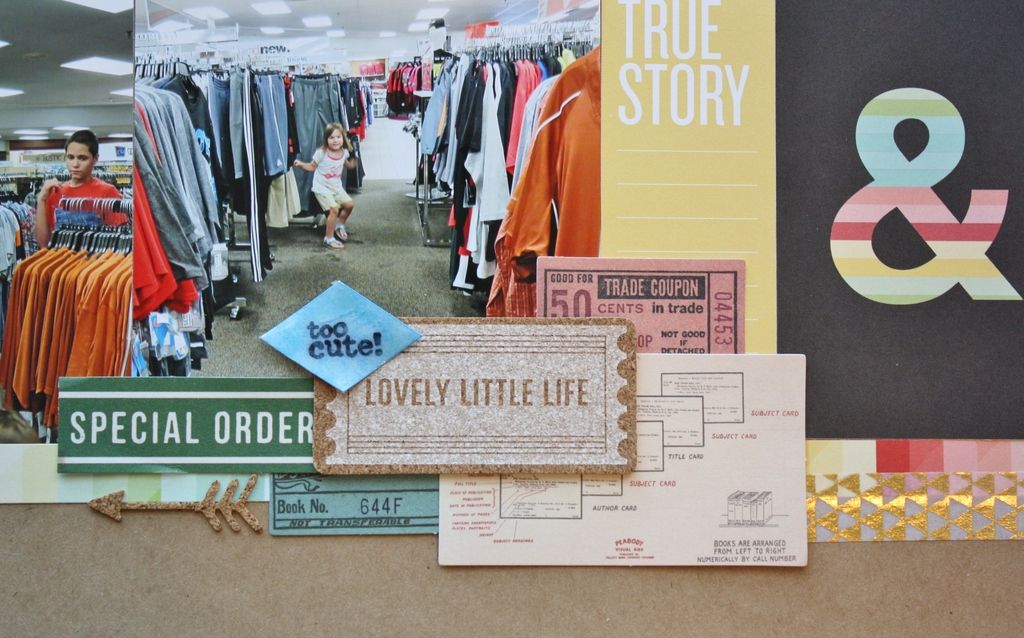 Lots of layered elements here.
And finally the tag that says love here.
That's it for this weeks challenge. I hope you will head over to the UYS challenge blog and upload your project there because we would all love to be inspired by what you do with your stash!
Thanks for visiting my blog this weeks!!!