Today I'm sharing my take on the Use Your Stuff Challenge #193 Use Ink/Markers theme. I chose both ink and markers to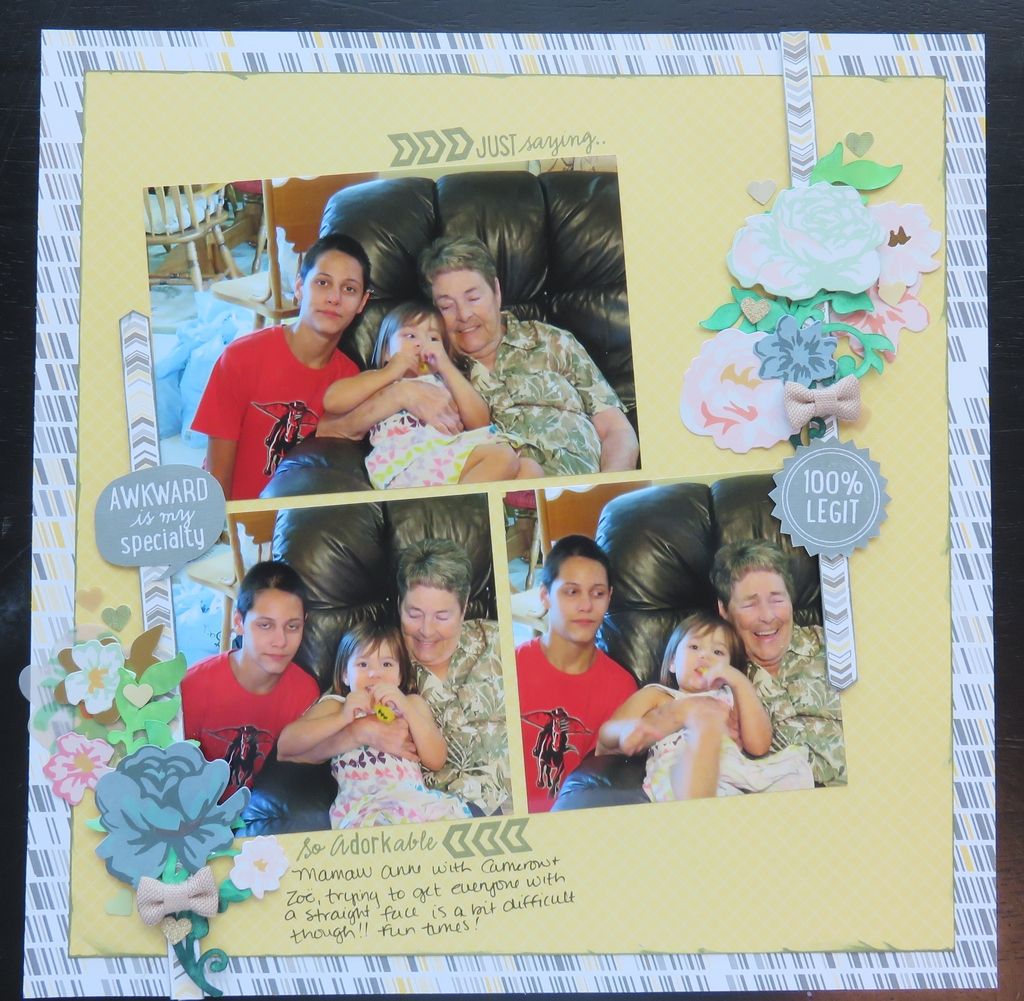 The subjects in these photos are my Mom and my grandees Cameron and Zoë.
I stamped the arrows and the words "just saying..." along with the 100% Legit element, I then cut the Legit element out and popped it up on foam tape. I water colored the leaves that are mixed in with the flowers.
I again stamped the arrows and the words "so adorkable" along with the Awkward is my specialty element which I cut out and popped up with foam adhesive. finally I used a sharpie marker to write my journaling
That's it for this weeks challenge. I hope you will head over to the UYS challenge blog and upload your project there because we would all love to be inspired by what you do with your stash!
Thanks for visiting my blog this weeks!!!