Today we are celebrating the 200th Challenge over at the Use Your Stuff Challenge Blog and to celebrate we are having a blog hop! Yes I am the first one on the hop, so make sure you leave a comment and let me know how you choose to CELEBRATE with us!!

To help us CELEBRATE we are very excited to have Kim Evans the owner of Emerald Creek Crafts sponsor our Blog Hop and she has graciously offered a prize to one lucky winner.
In order to win this great prize, you have to leave a comment on each DT member's blog/gallery. The lucky winner will be picked from one of the blogs but we're not telling you which one! Feel free to drop by
Emerald Creek's FB page
as well to say hi!
The hop goes from Monday November 16th until Saturday November 21st and the lucky winner will be announced on the 22nd!
My celebration includes a layout that I made for one of the 2 Christmas albums that I plan to give this year.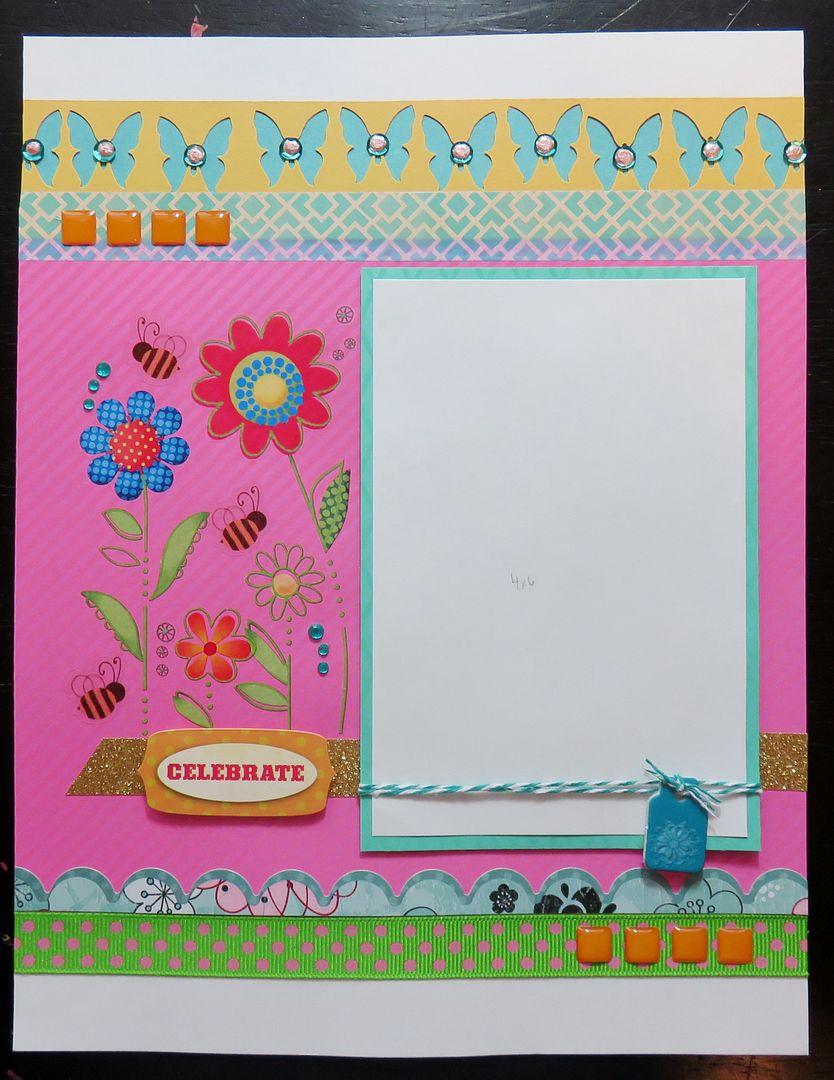 I put together a stash kit in June of 2014 and never used during that month so it sat on my shelf for all this time. I finally pulled it down and started making a Christmas album with it. I know it's full of bright sunny summer colors but that's ok by me and I'm sure the recipient won't mind that the color palate isn't muted!!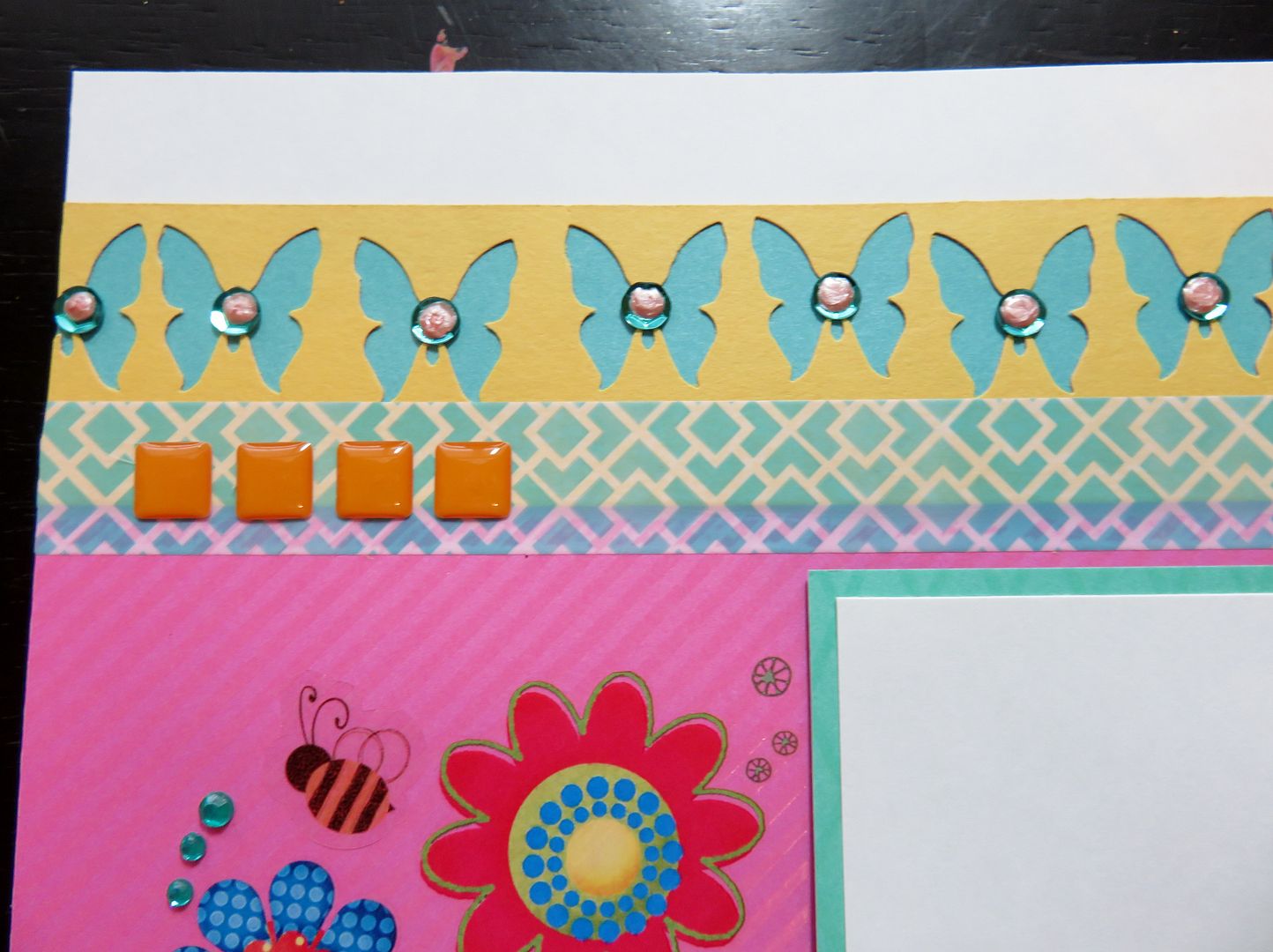 I used lots of scraps, the butterfly paper is one that I punched a bunch of butterfly's out of and instead of tossing the scrap I threw it back into the mix and ended up using it to create this super cute border.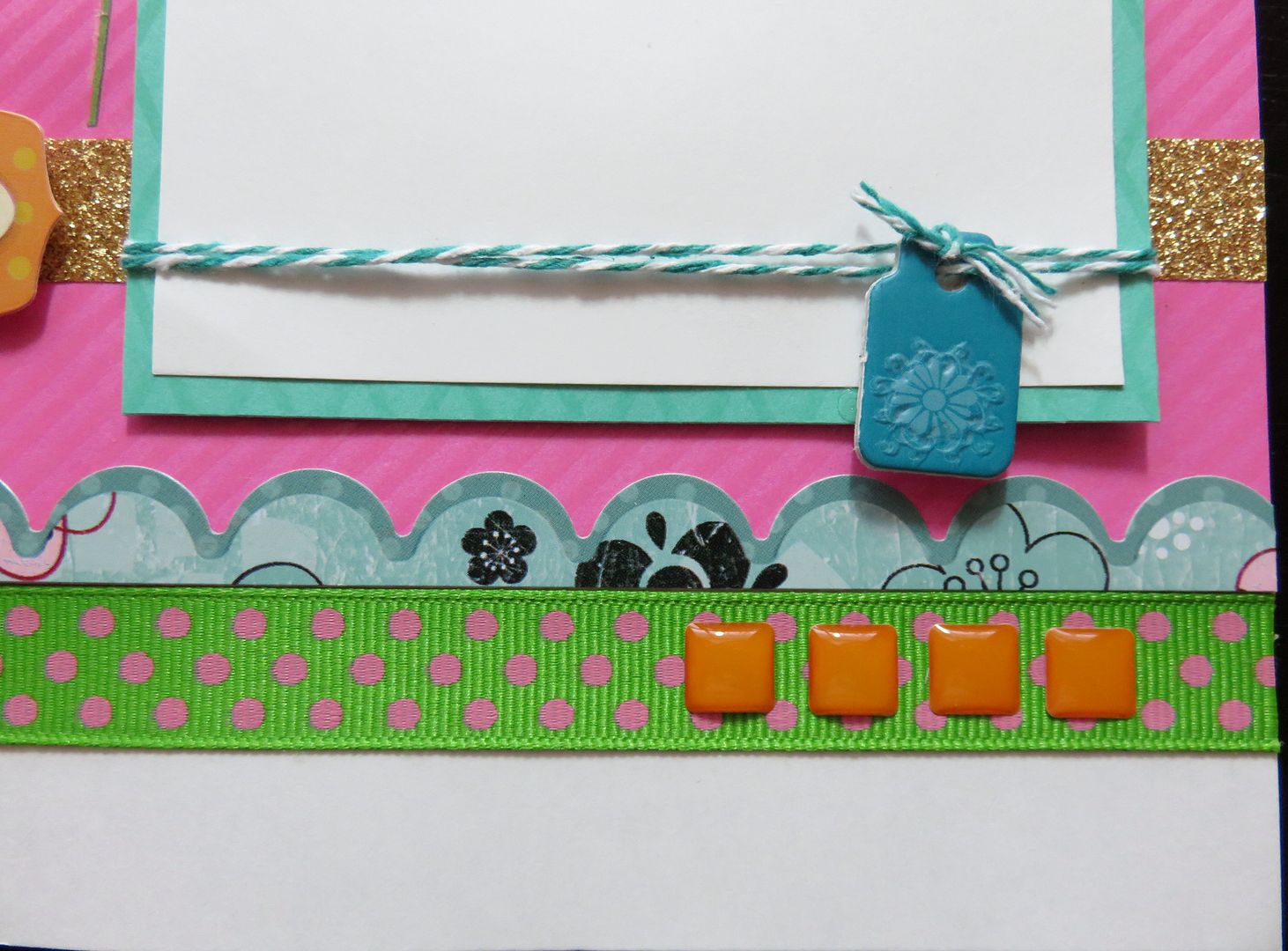 Those enamel squares have been in my stash for years and years and I'm glad I was finally able to get them used up!!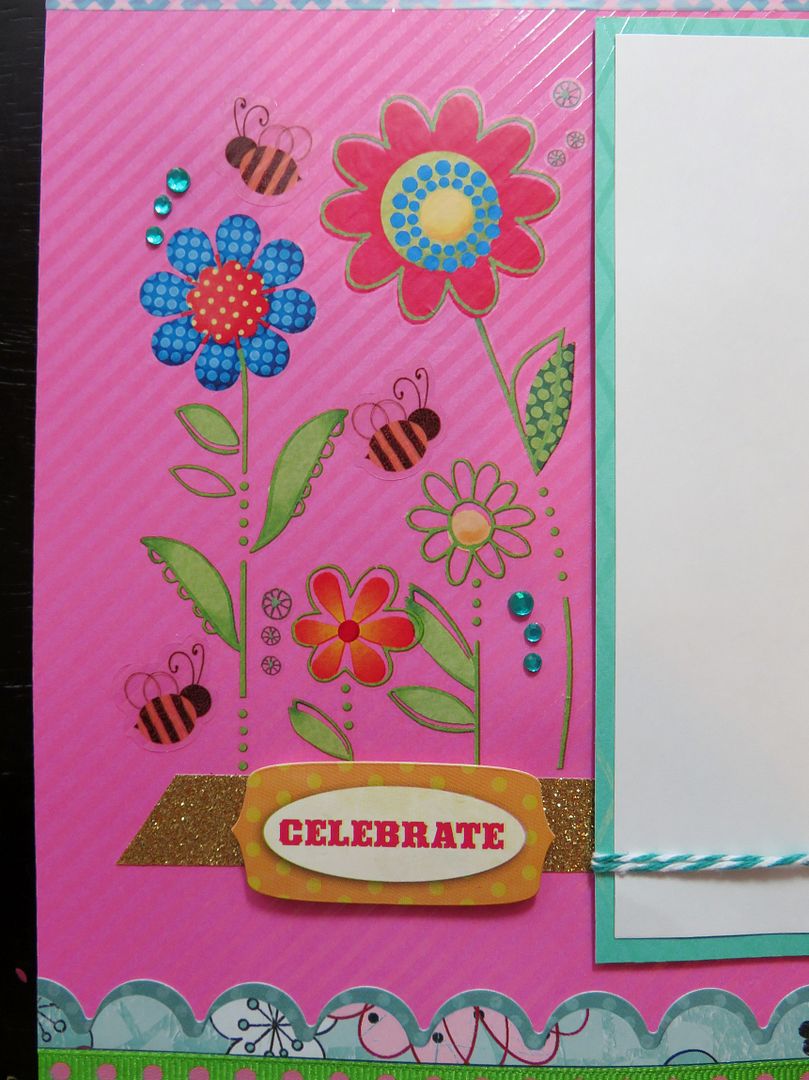 Lots of rub ons mixed with stickers and bling here.
Thanks for stopping by and remember to head on over to Majo's blog to see her Celebration project!!
Here is a list of the DT blogs to follow along with:
Julia
<<<<<---You are here!!