This weeks challenge is to use sequins or glitter, I will admit that I did have sequins out to use but I didn't end up using them, I just used lots and lots of bling.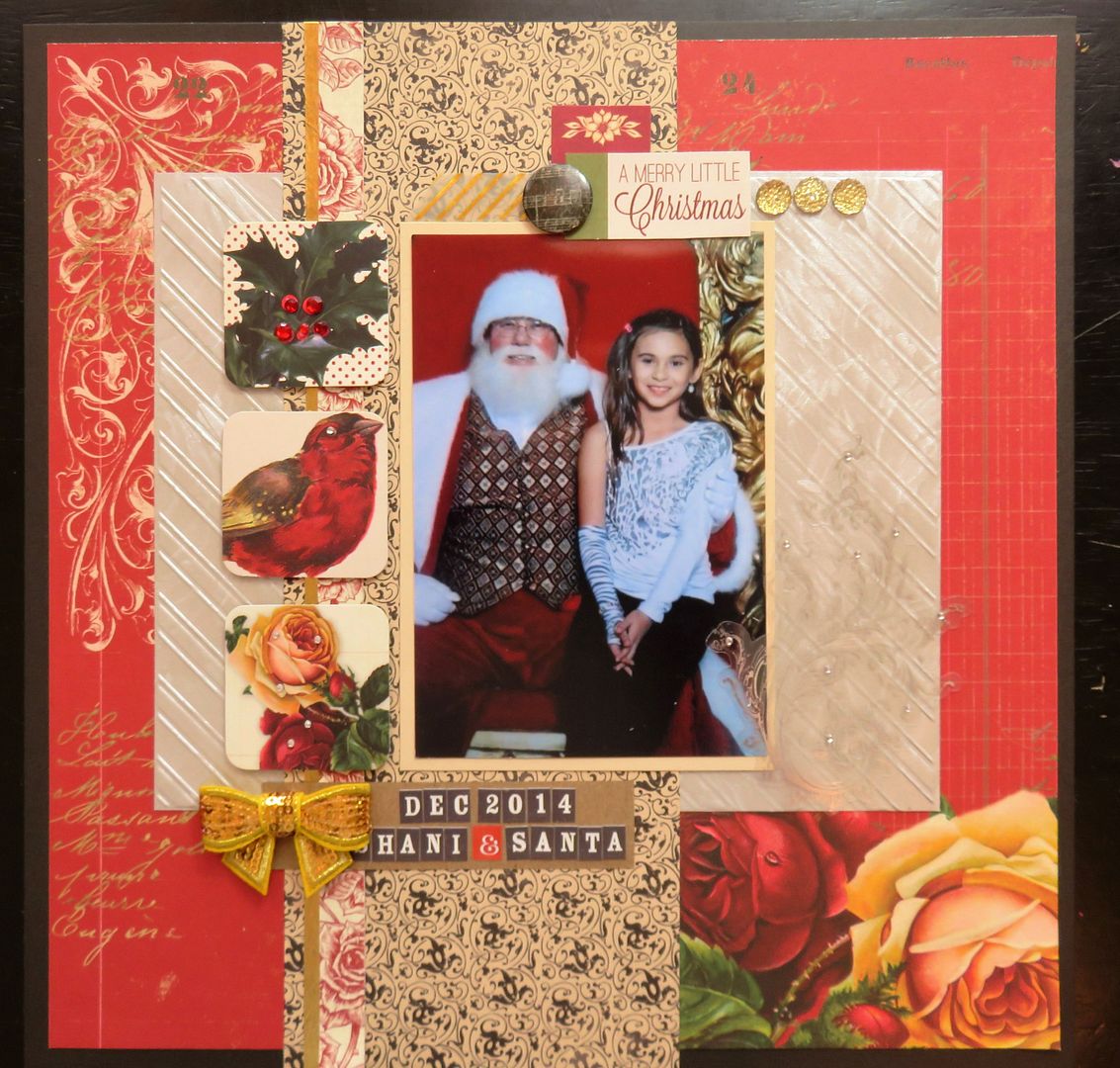 I used bity clear bling on the roses and the flourish on the right, larger red bling on the holly and even larger gold bling nest to the upper sentiment.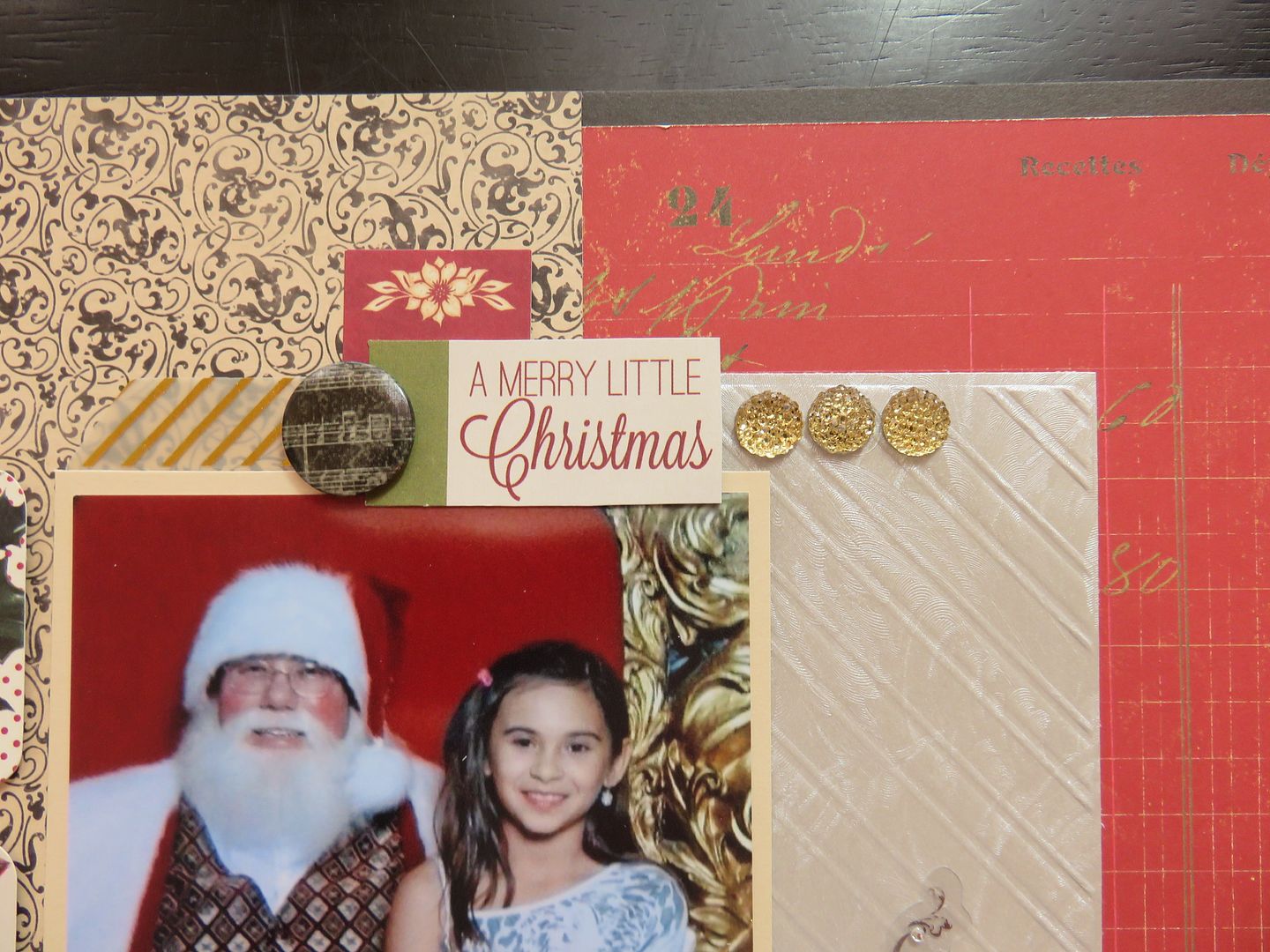 Here is a close up of the gold bling, I also used a silver piece of paper that had been embossed.
On the acetate with the silver flourish I added clear bity bling to it.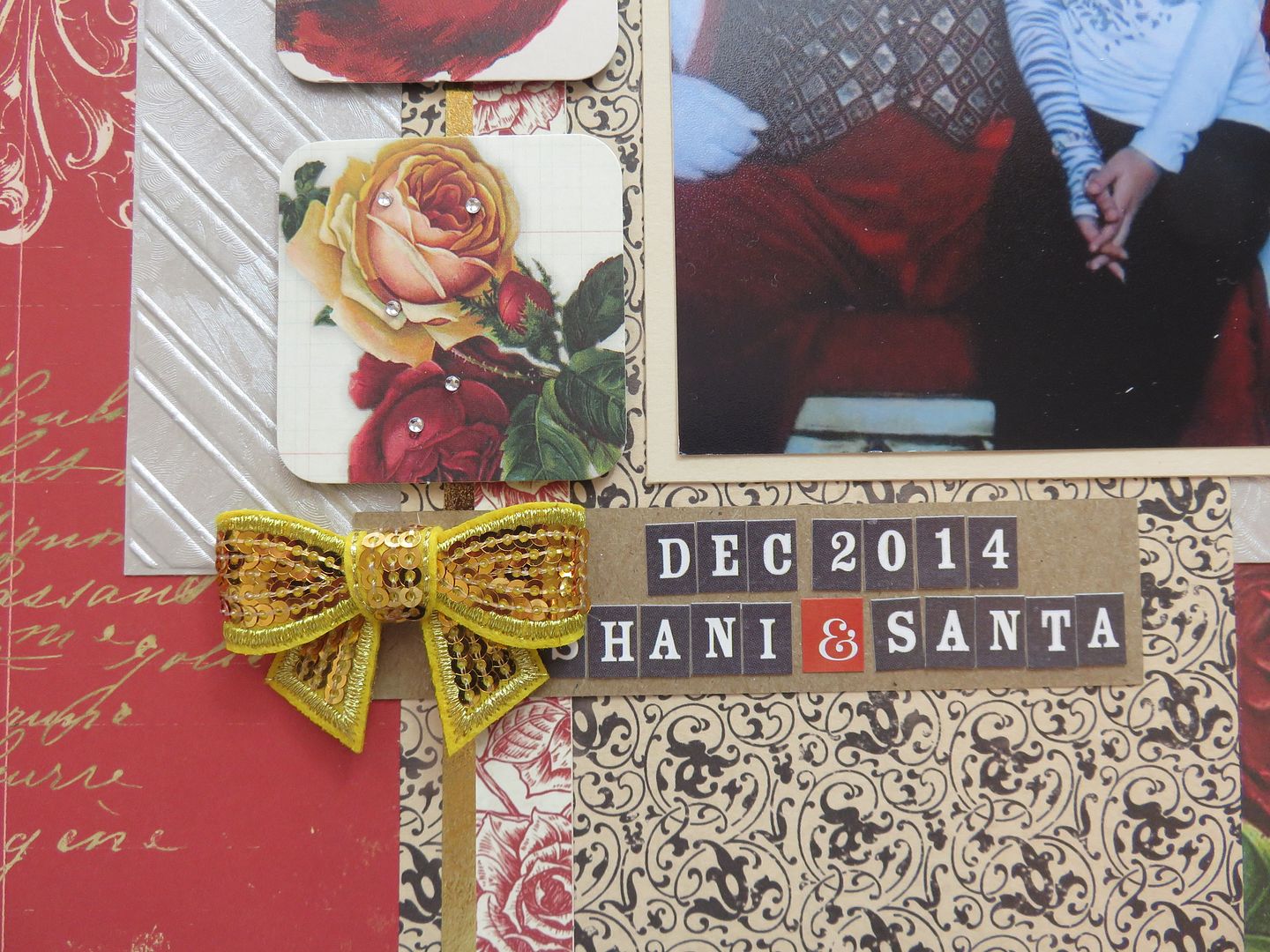 I guess I can count the bow as a sequin embellishment on this layout.
Thanks for stopping by today and seeing what I was inspired to create, now dig into your stash and see what you can create based on the challenge this week.
Don't forget to upload it to the link on the UYS blog.