Today over at the Use Your Stuff Challenge Blog we've issued a new challenge...to use brads. So dig deep into your stash and find some little brads, big brads, shiny brads, dull brads, faux brads, etc...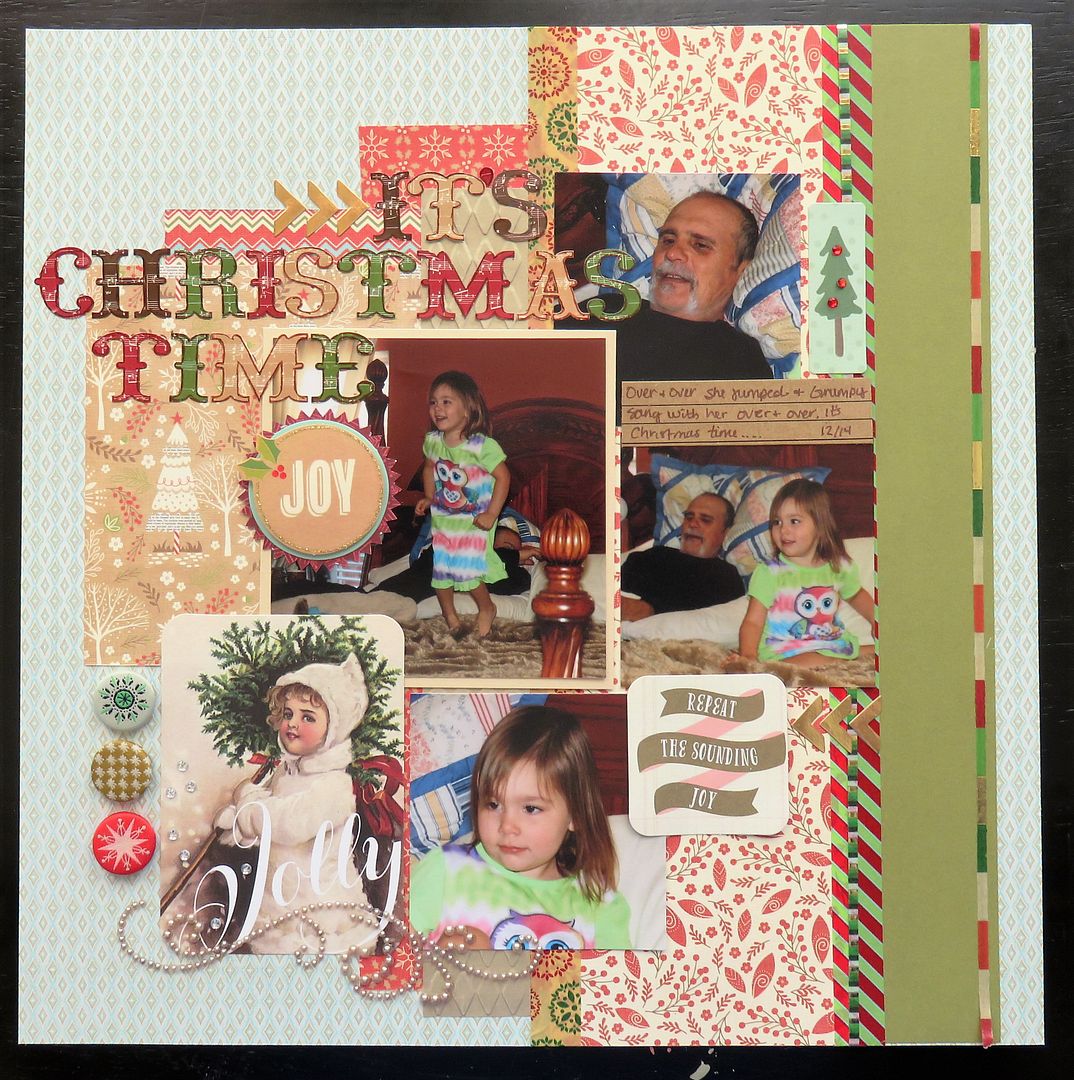 My layout today is from Christmas 2014. It is of my sweet grandee Zoë and her grumpy. He is having quiet time with her and she is jumping on the bed, her mantra is..."It's Christmas Time, it's Christmas Time, it's Christmas time..."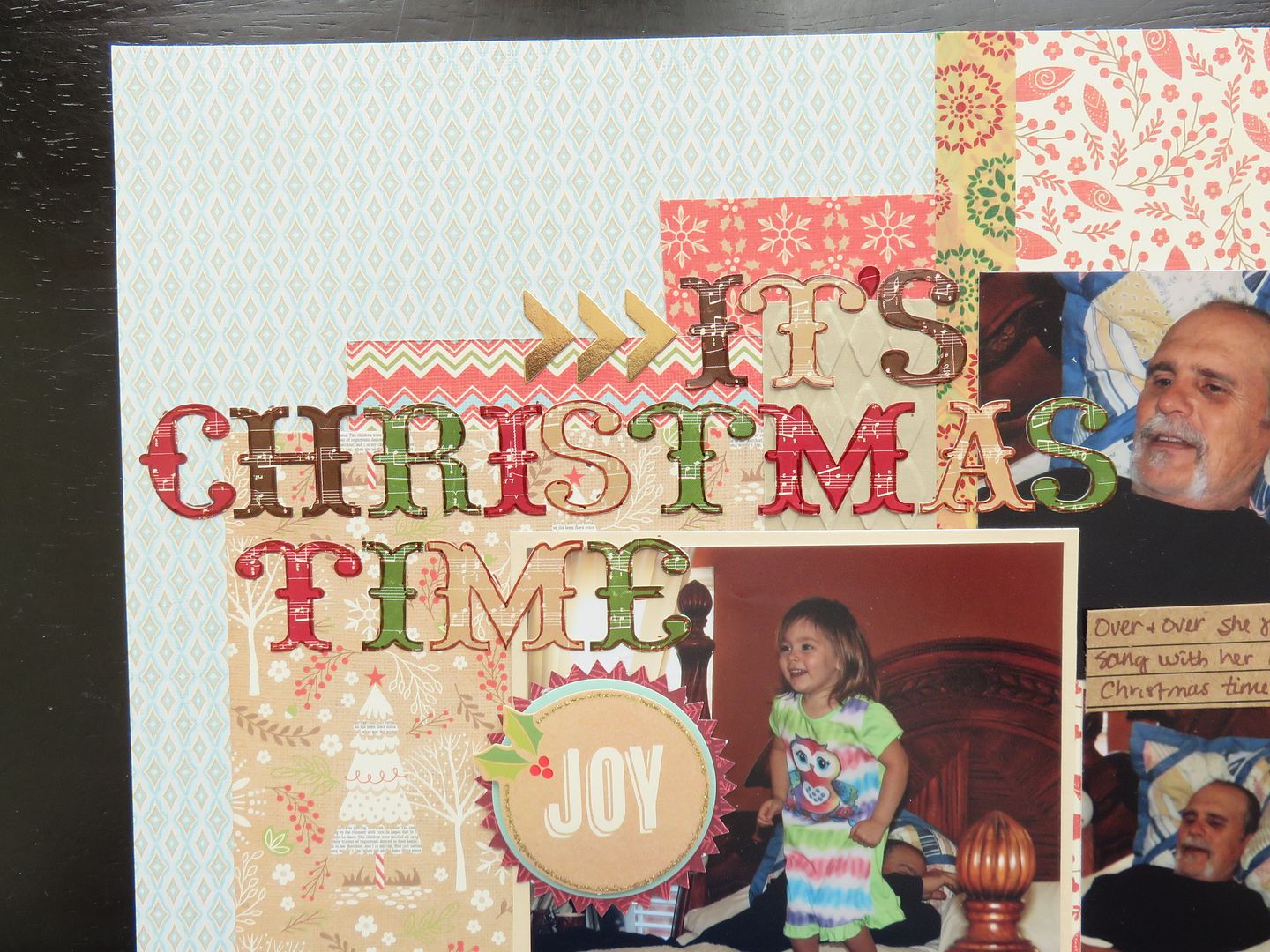 I used an older alpha sticker set that I added some additional trace lines to in brown.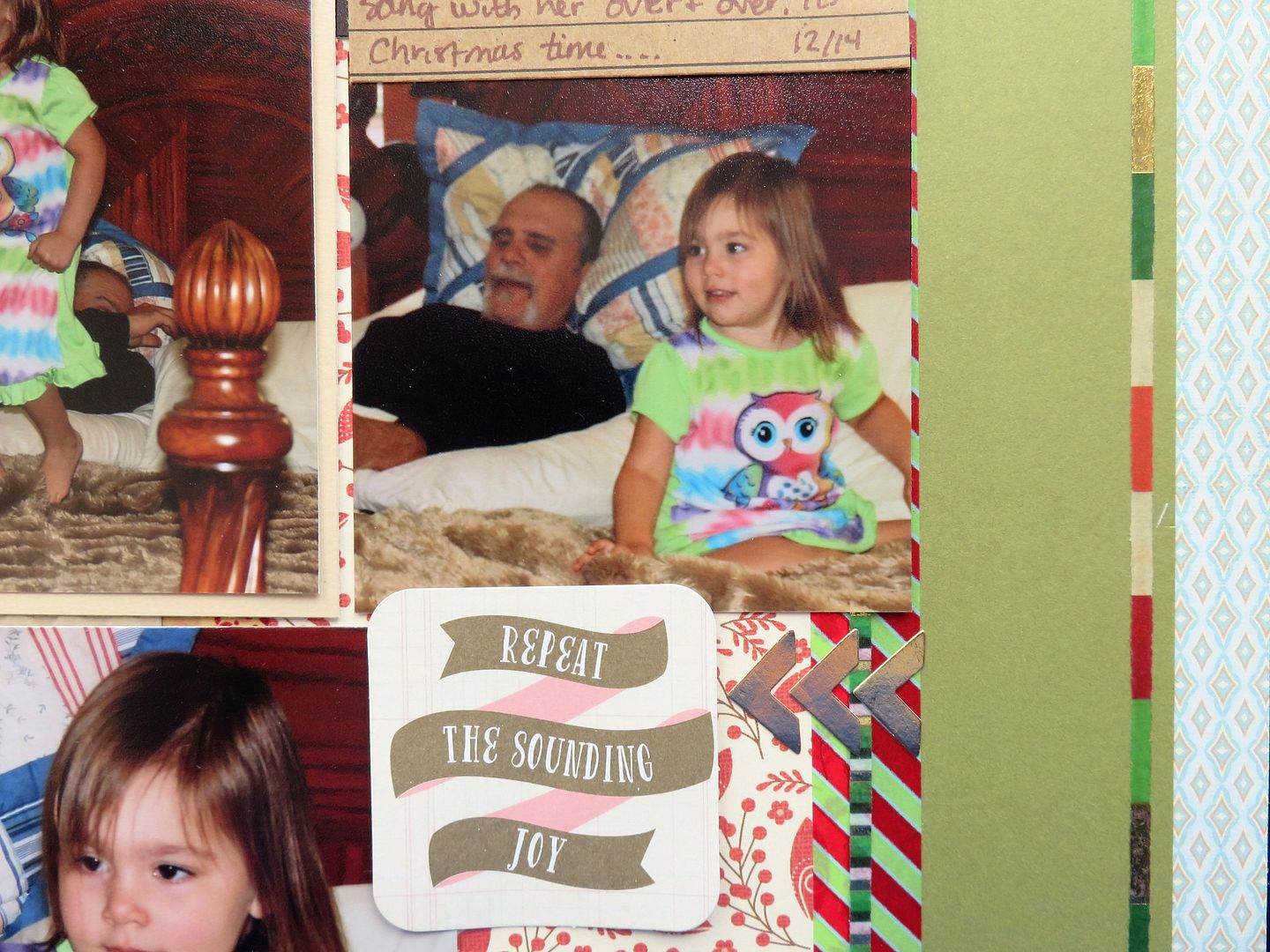 I used some embellishment cards (ie...pocket page cards), washi tape, stickers, bling, a tag and lots of scrap papers.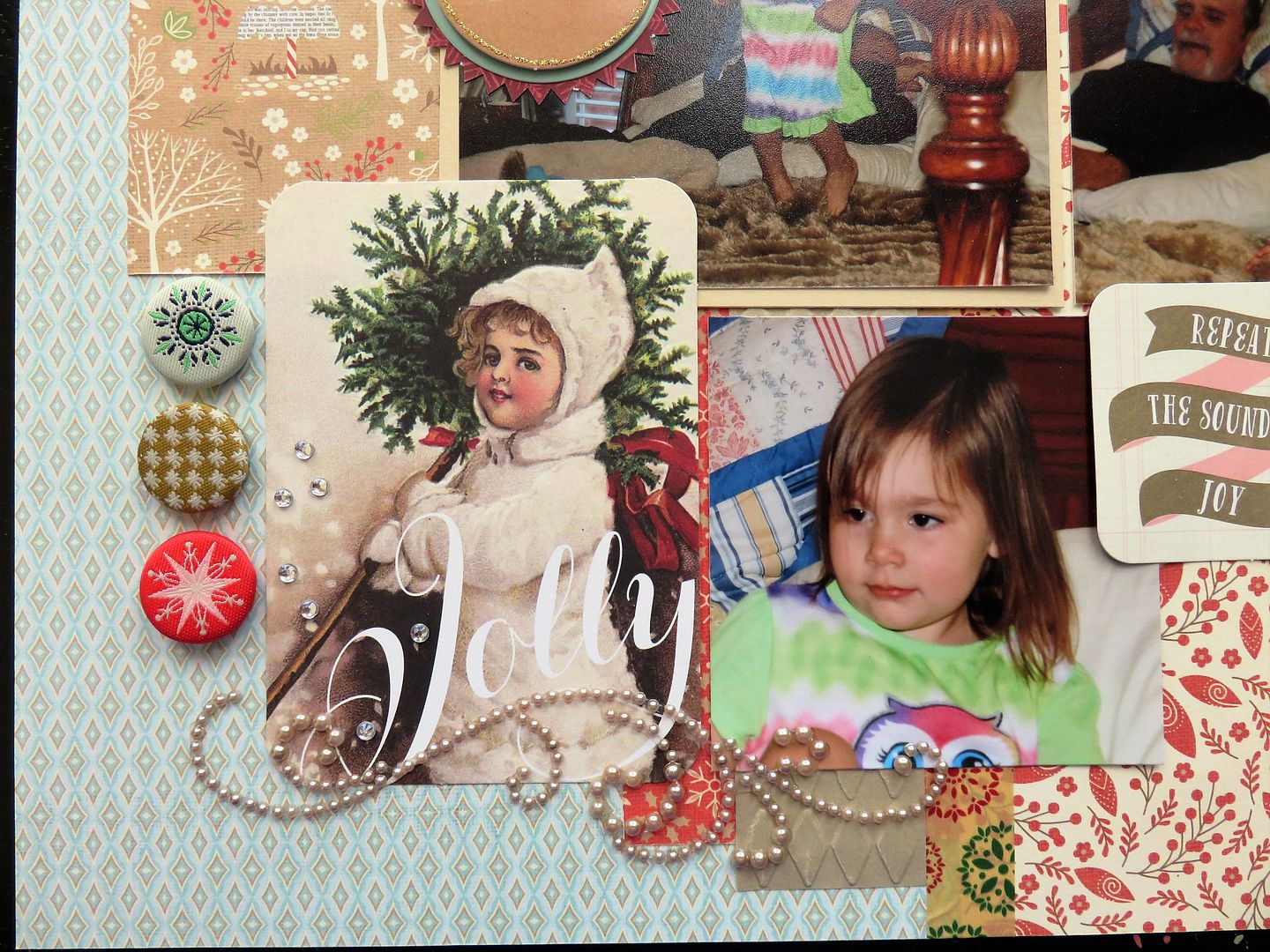 And yes...I used brads, 3 large fabric covered brads. All the supplies used on this page are from the scrap stash kit I put together to use in December, it's a huge kit and I'm sure I will be using it well into January. I think I will actually keep it together and use it on Christmas cards this year till I've used most of the product up.
Thanks for stopping by and having a look at my layout for this weeks Use Your Stuff Challenge Blog. So remember to pull out your brads and get them used on a project this week and make sure to leave a link on the UYS Challenge Blog so everyone can have a look!!