Welcome to another challenge for the UYS Challenge blog. This weeks challenge is to use more than one photo on a layout.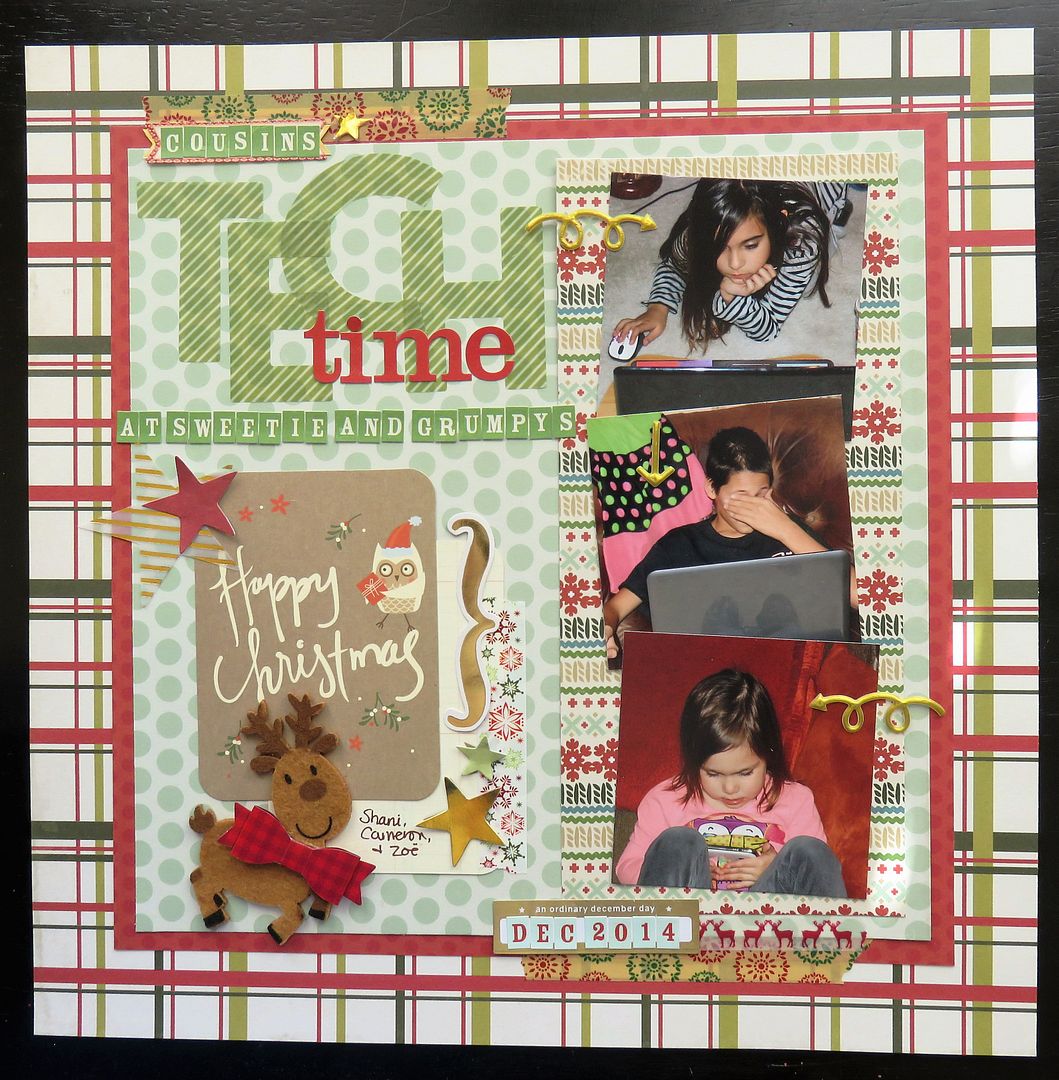 This is another Christmas layout of 3 of my grandees, Shani, Cameron and Zoë. I am using papers and embellishments that have been in my stash for a while along with some newer stuff that I just got this year.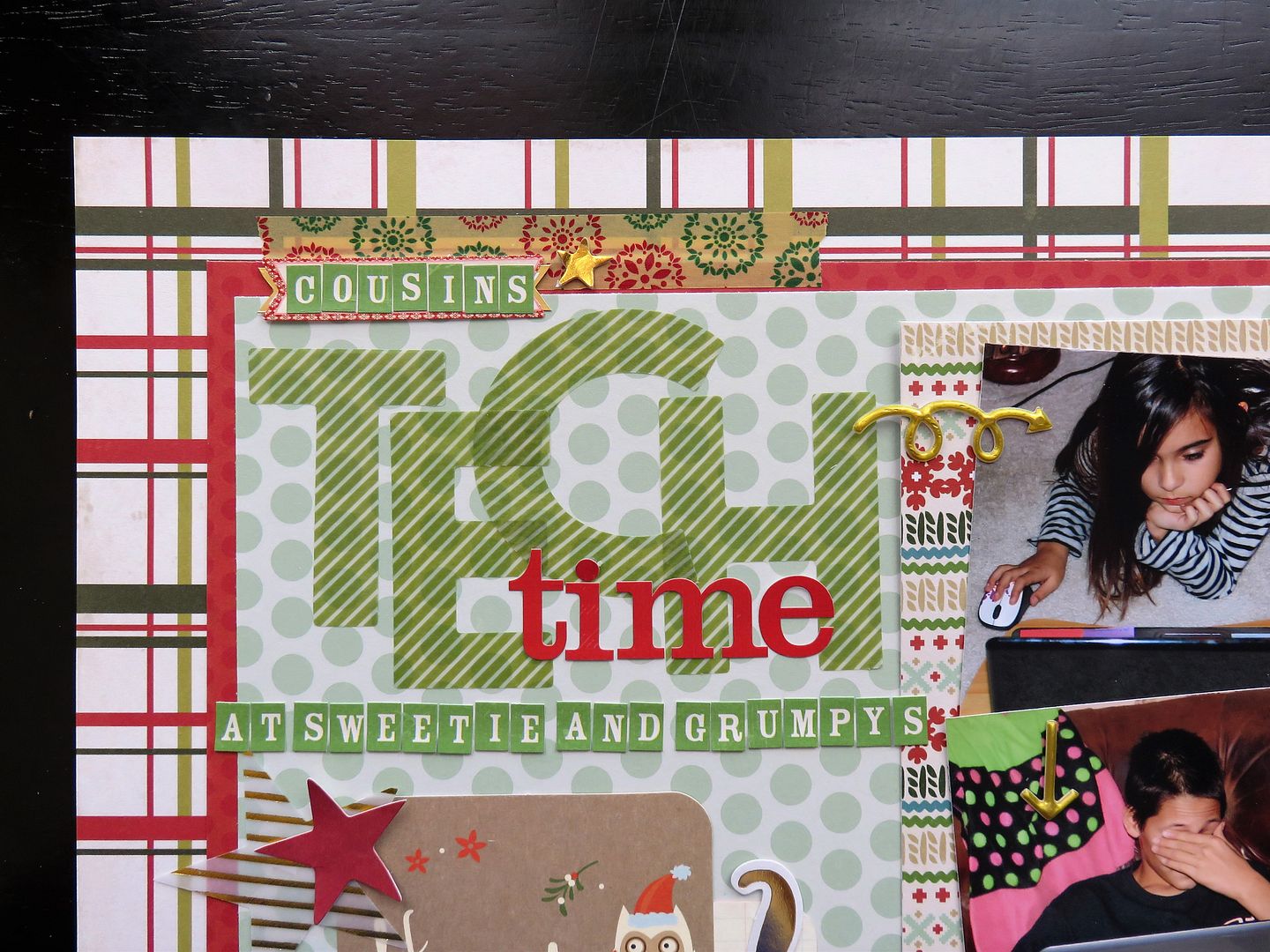 The large letters are from Freckled Fawn as are the gold puffy arrows.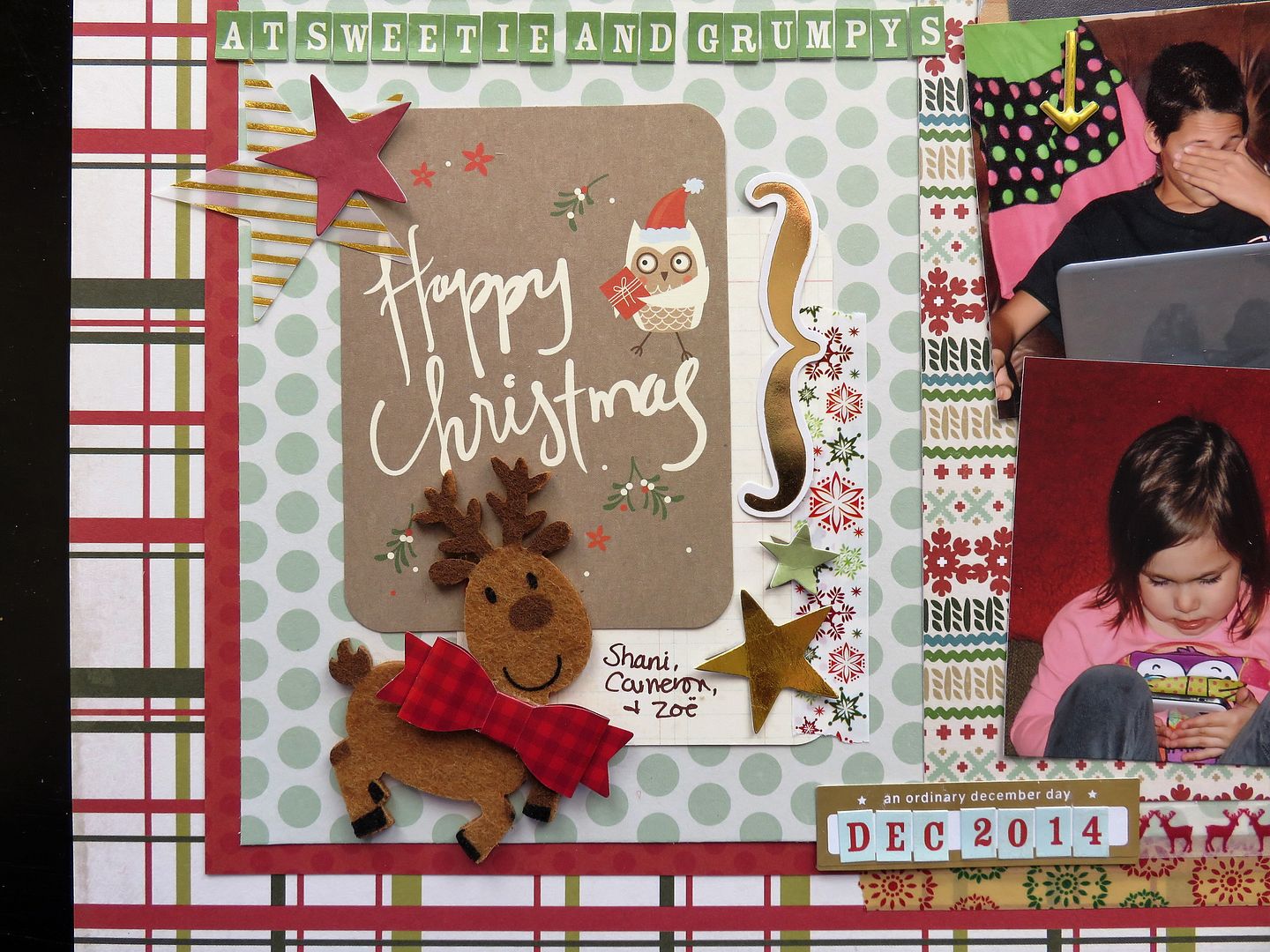 I bought that felt deer and red deer washi tape at Michaels this year. And the gold labels are from Freckled Fawn.
I've added some pocket page cards to the layout as well.
Thanks for stopping by today to see what I was inspired to create, now dig into your stash and see what you can create based on the challenge this week.
Don't forget to upload it to the link on the UYS blog.