I'm sharing another layout that I created with my November 2015 CKC kit.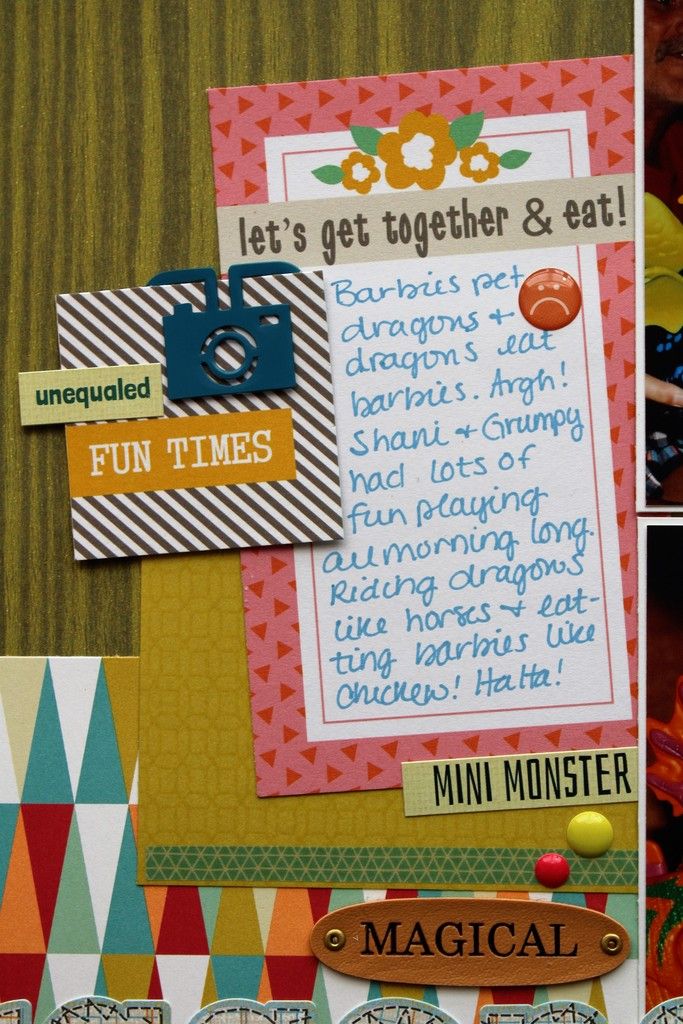 I used a couple of cut aparts here along with some random sticker and a camera clip and a sad face enamel dot.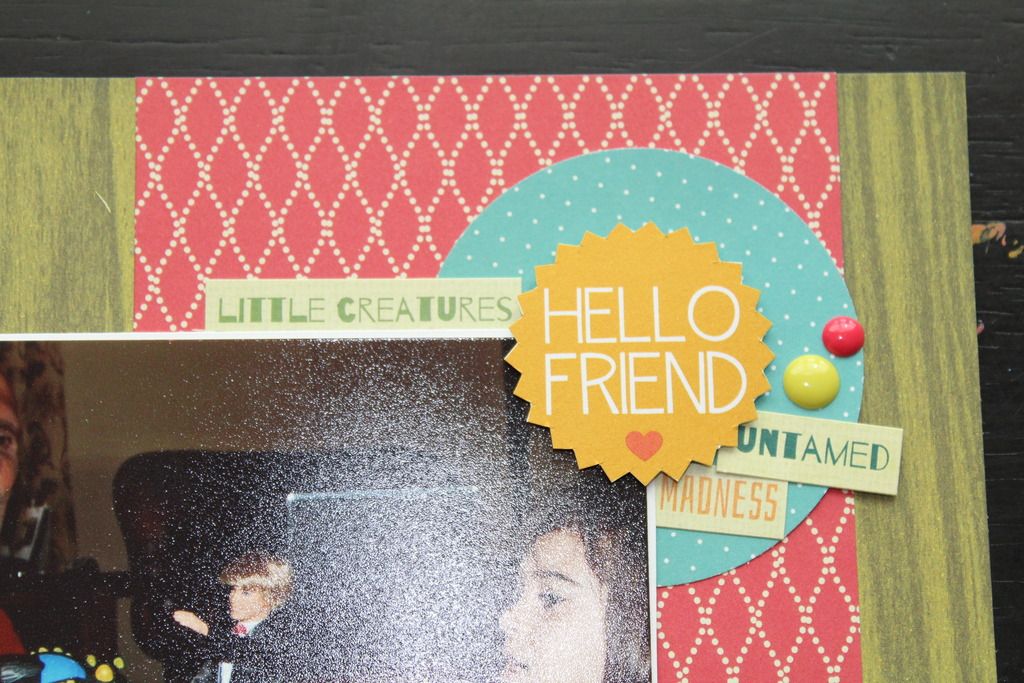 More embellishment stickers here, I even popped up the Hello Friend Sticker on foam adhesive.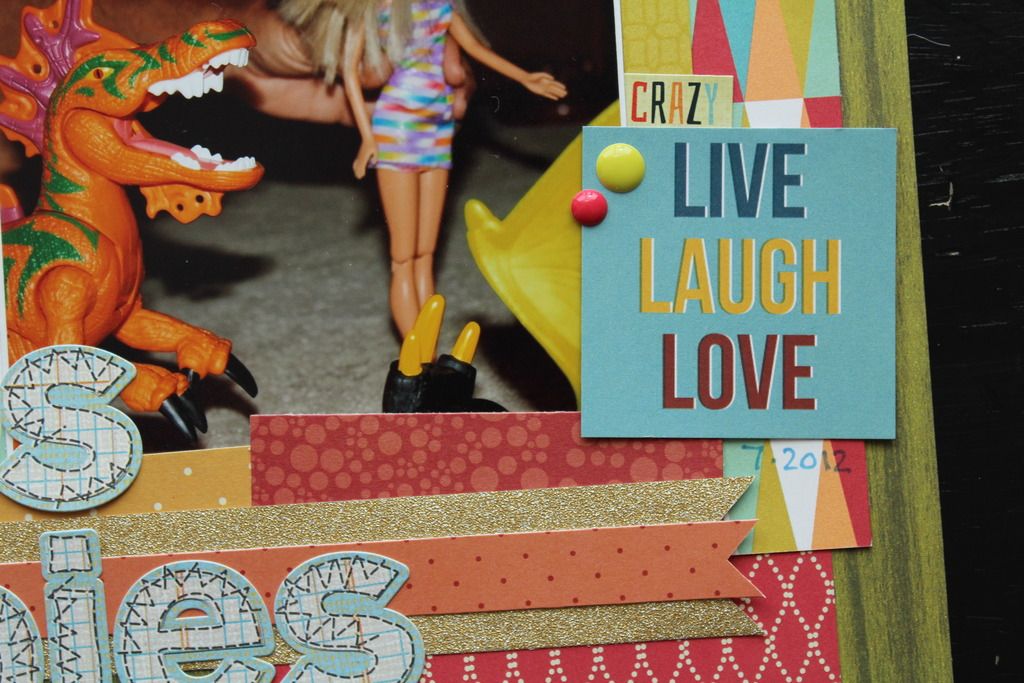 You can see I used lots of little scraps here as well as a border strip of paper.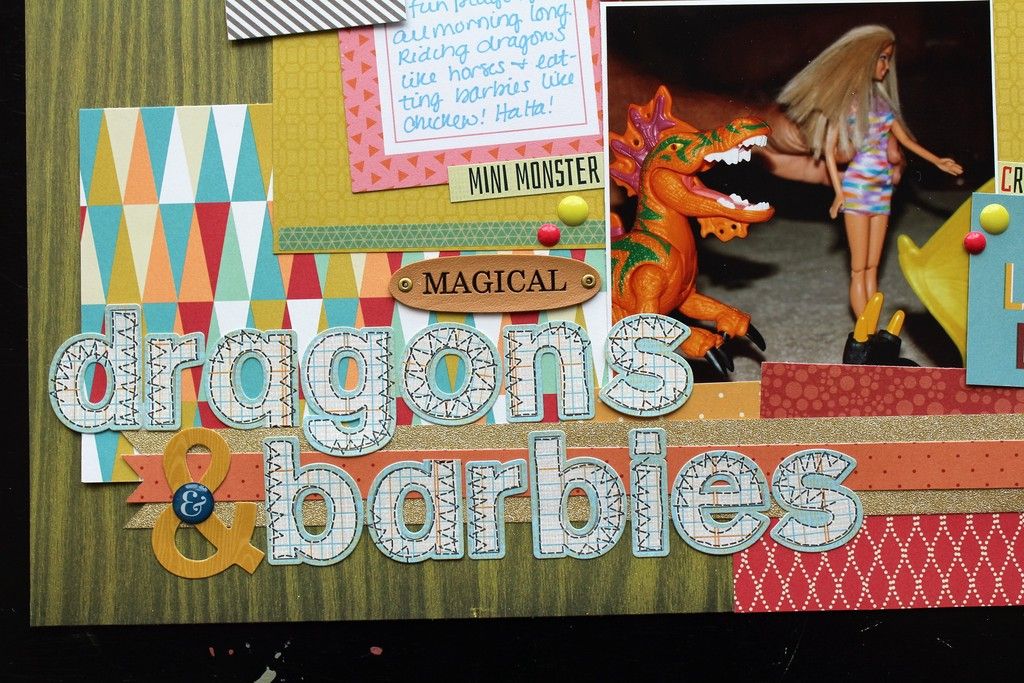 This large alpha has been in my stash for years and I'm so glad I finally got to use it.
Thanks for visiting my blog today!!!