Today I am sharing the layouts I made with my stash kit. I showed you the contents yesterday so if you didn't see that have a look back. I created 6 layouts with the kit I put together.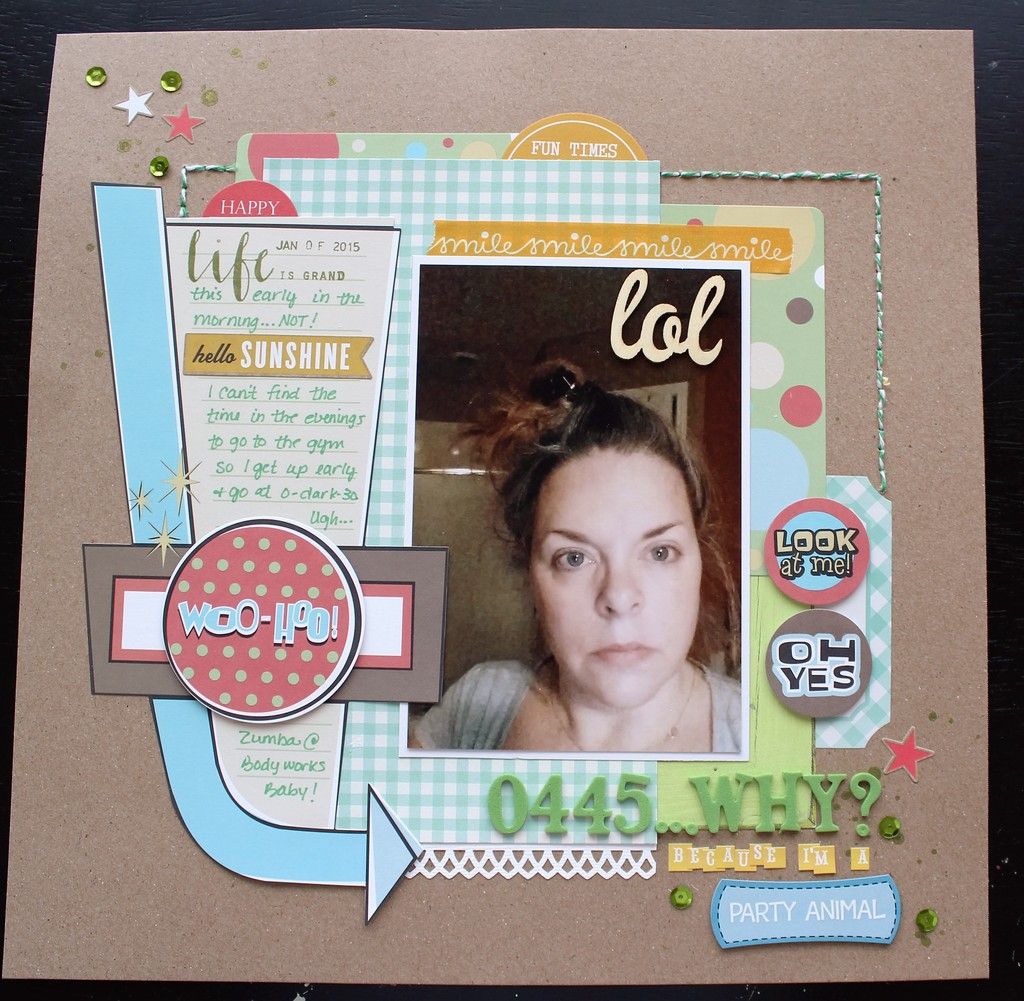 Scary photo I know, I took it at 4:45 in the morning when I got up to go to the gym.
I actually did some misting on the background of this layout and some sewing...YaY Me!!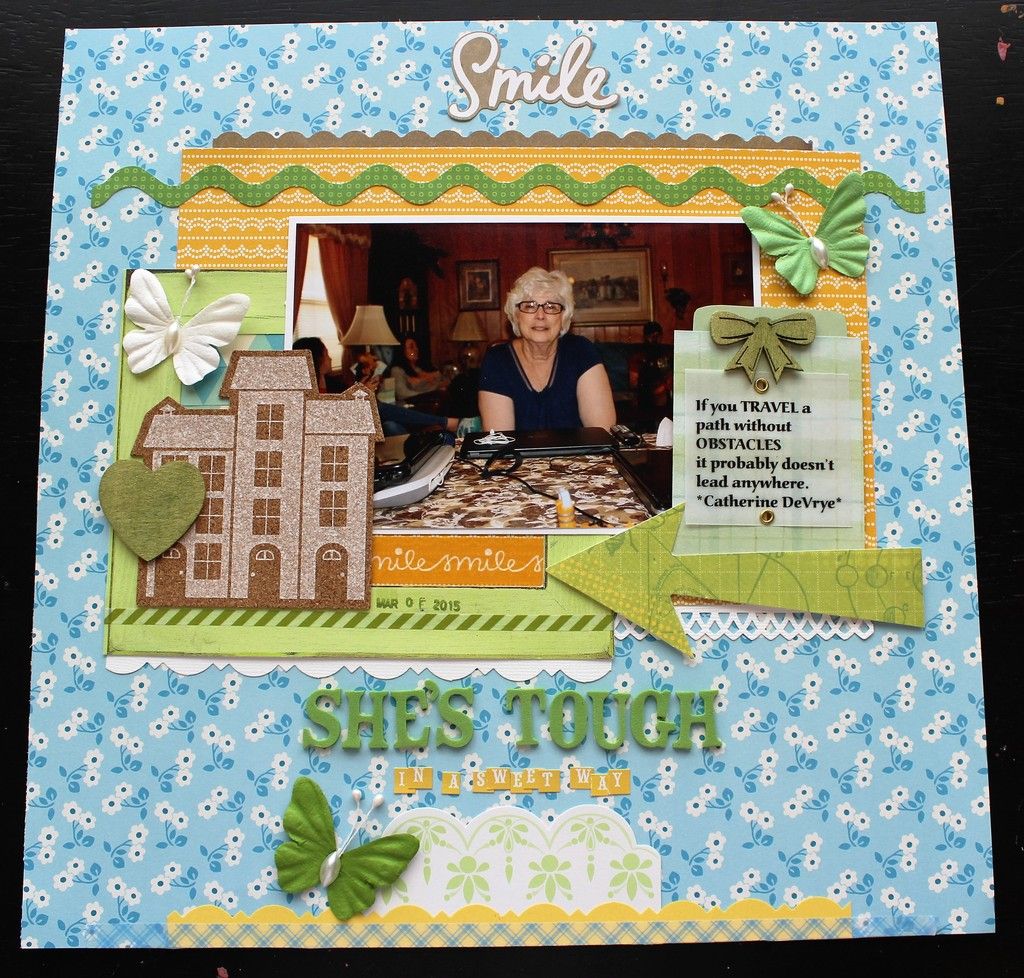 This photo is of my Auntie Frances.
I used up quite a few of the border pieces that I added into the kit on this layout.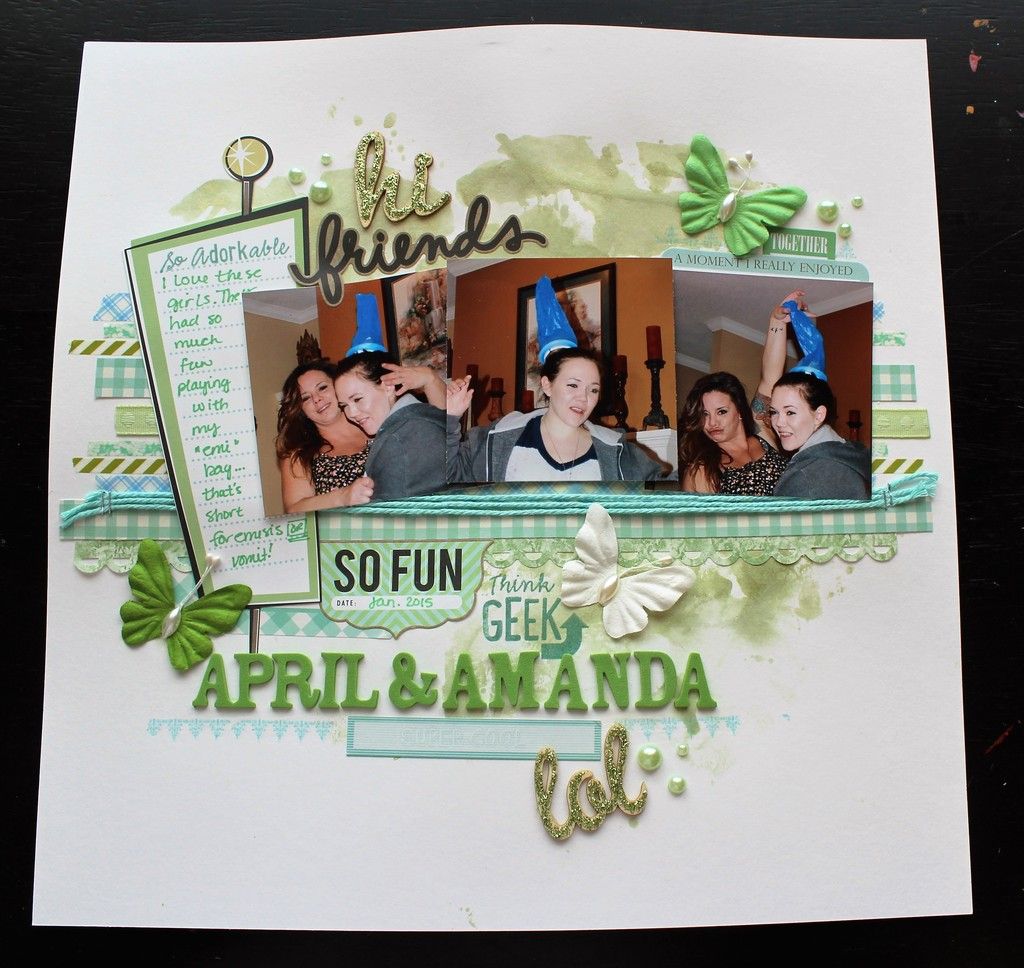 These photos are of my sweet nieces.
I tried out the packaging technique on this layout and it warped the cardstock horribly.
This is a layout of my grandee Ele and my Mother Anne.
I used lots of scraps cut into banner shapes along the bottom of the photos.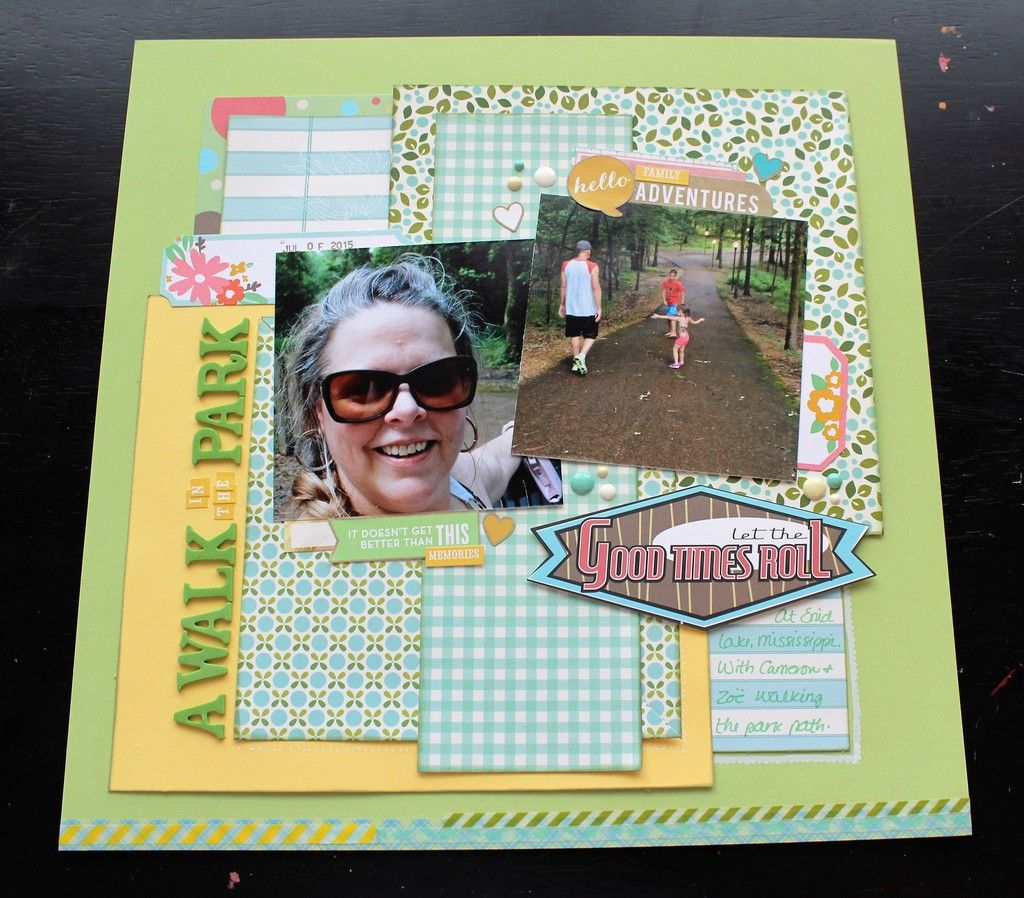 This layout is of myself, Mr Gulley and 2 of our grandee's. I used the scraps of other paper along with some stickers, rub ons and enamel dots to create this layout.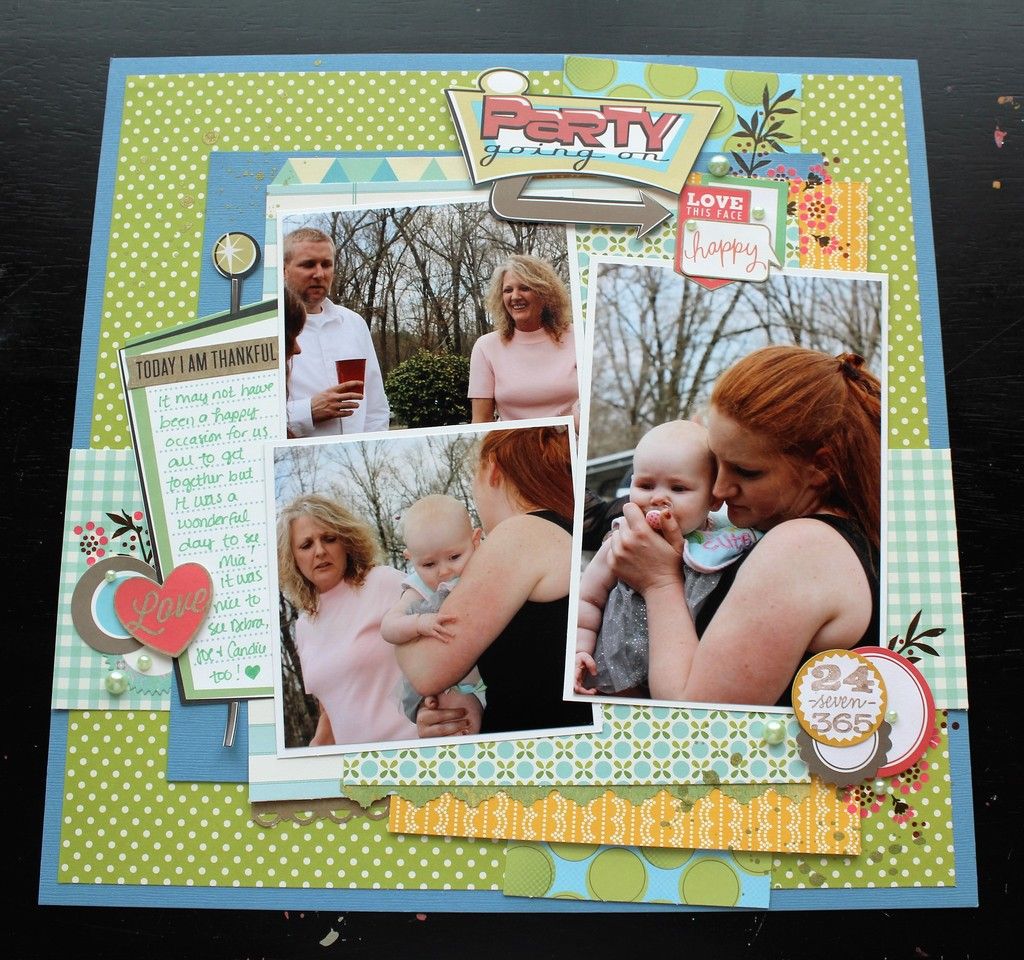 These photos are of my uncles ex wife, her son, daughter in law and their baby.
I used quite a few scraps of paper and cut them in half to spread them behind the photos.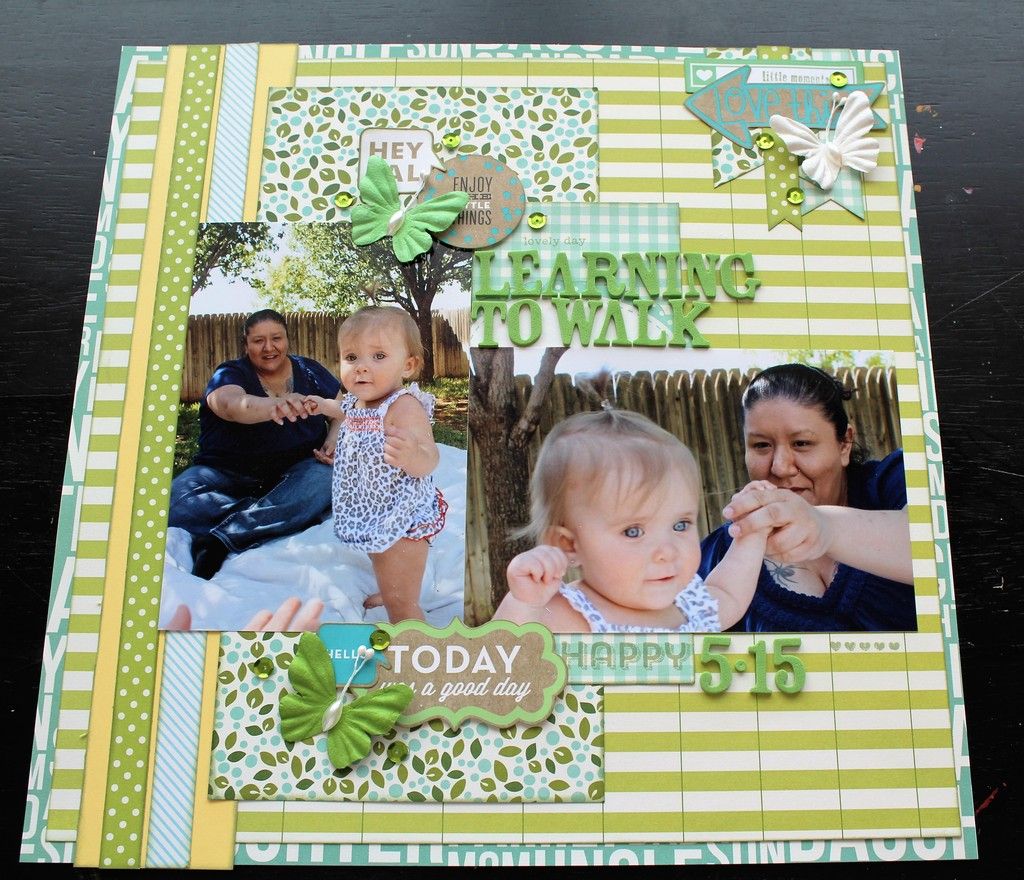 These photos are of my sweet grandee Ele and her mom Liz.
Finally I used the last 2 full sheets of pattern paper to create this layout.
I also created a video share to show close ups of the layouts I created...
Thanks for visiting my blog today!!!