I used my scrappy stash to create a double page layout for this weeks challenge over at the Use Your Stuff Challenge Blog. This weeks challenge is to use Kraft Cardstock.
The layout I'm sharing is one I made using my December 2015 scrap stash kit. I pulled embellishments that I have bought in the last couple of months and paired them with embellishments and paper that have been in my stash for prolly the last 10 years.
The layout is of some of the Christmas time decorations in our house, and I started with 2 sheets of Kraft cardstock for the background.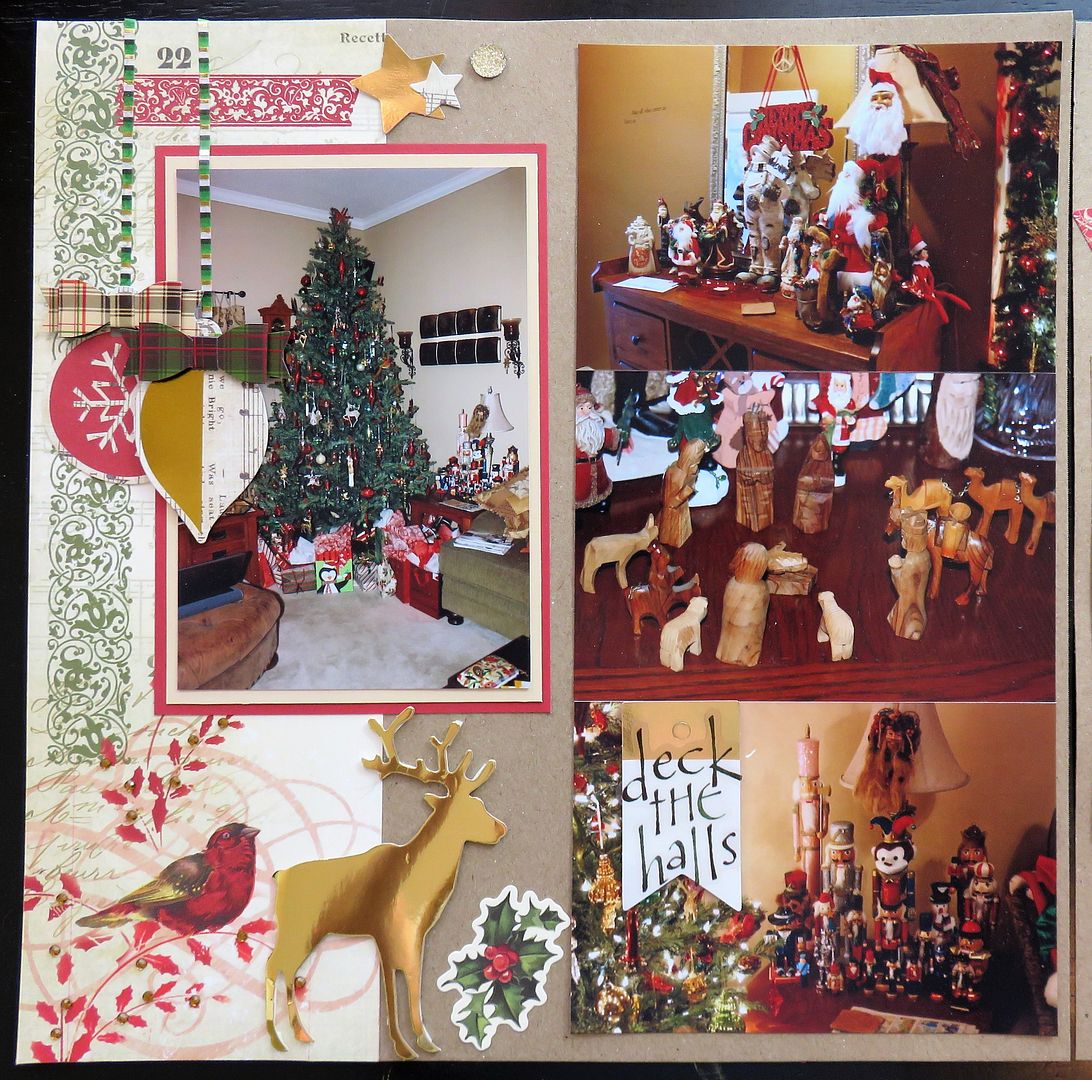 Here is the Christmas tree, my hubbies Santa and Nutcracker collections and our old wooden nativity set.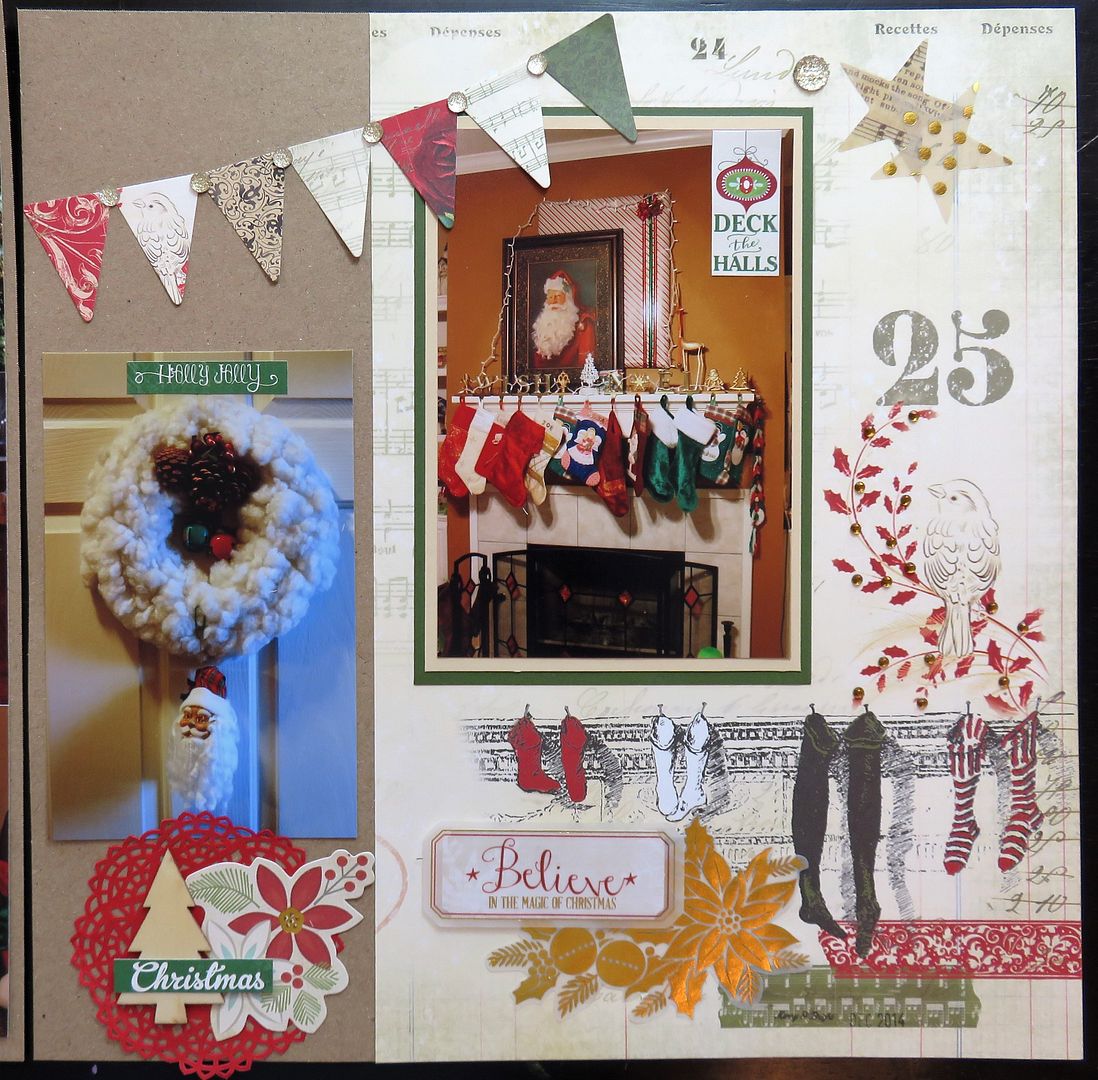 This shows the wreath on the front door and our mantle.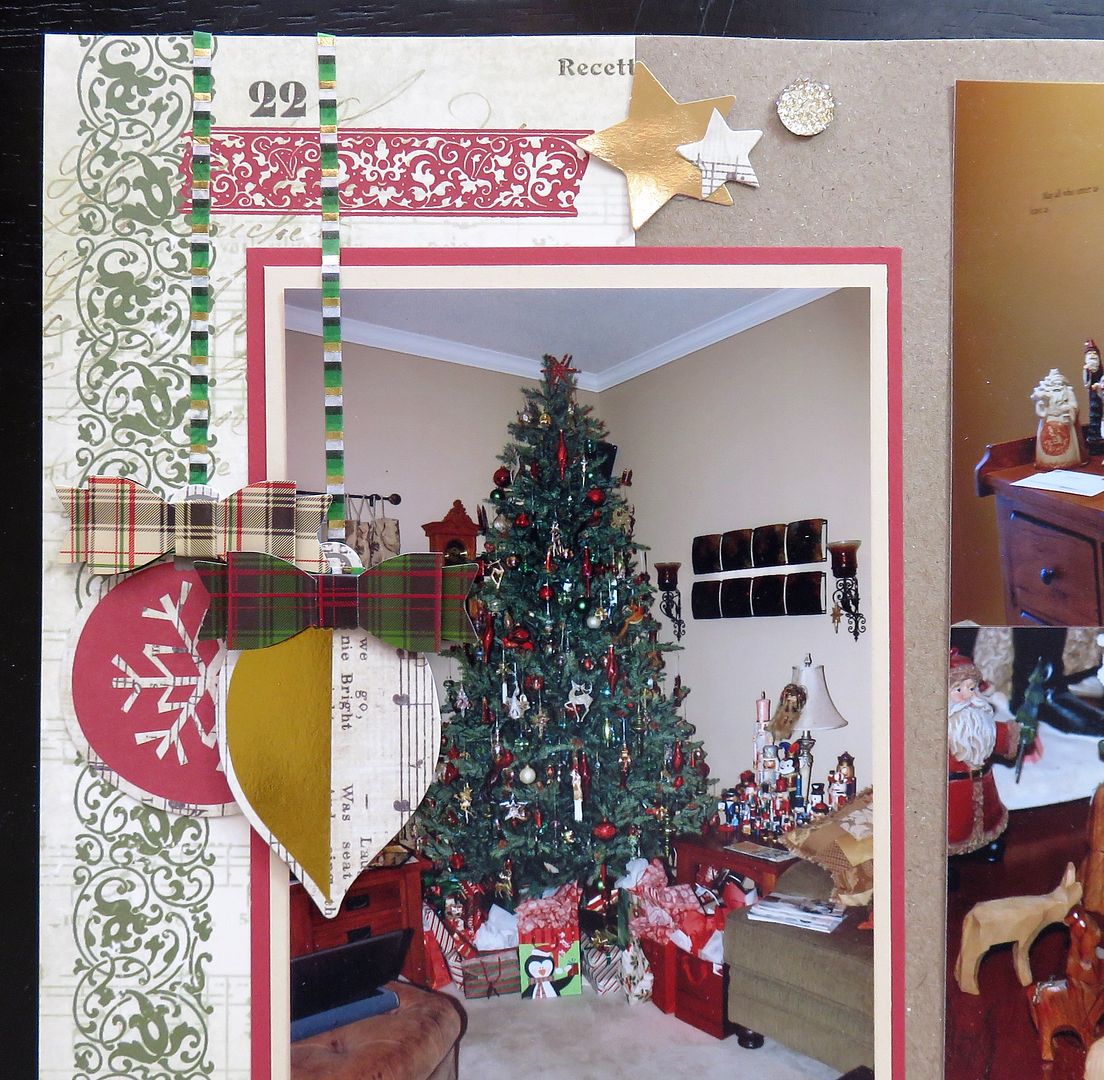 My Christmas tree is huge, it's 10 foot tall, yes our living room ceiling is high...12 feet The bottom of the tree takes lots of space as well, I think it's about 6 foot across. The tree weighs over 100 pounds when it is taken down in 3 separate parts. And if you can believe it, it's 10 years old.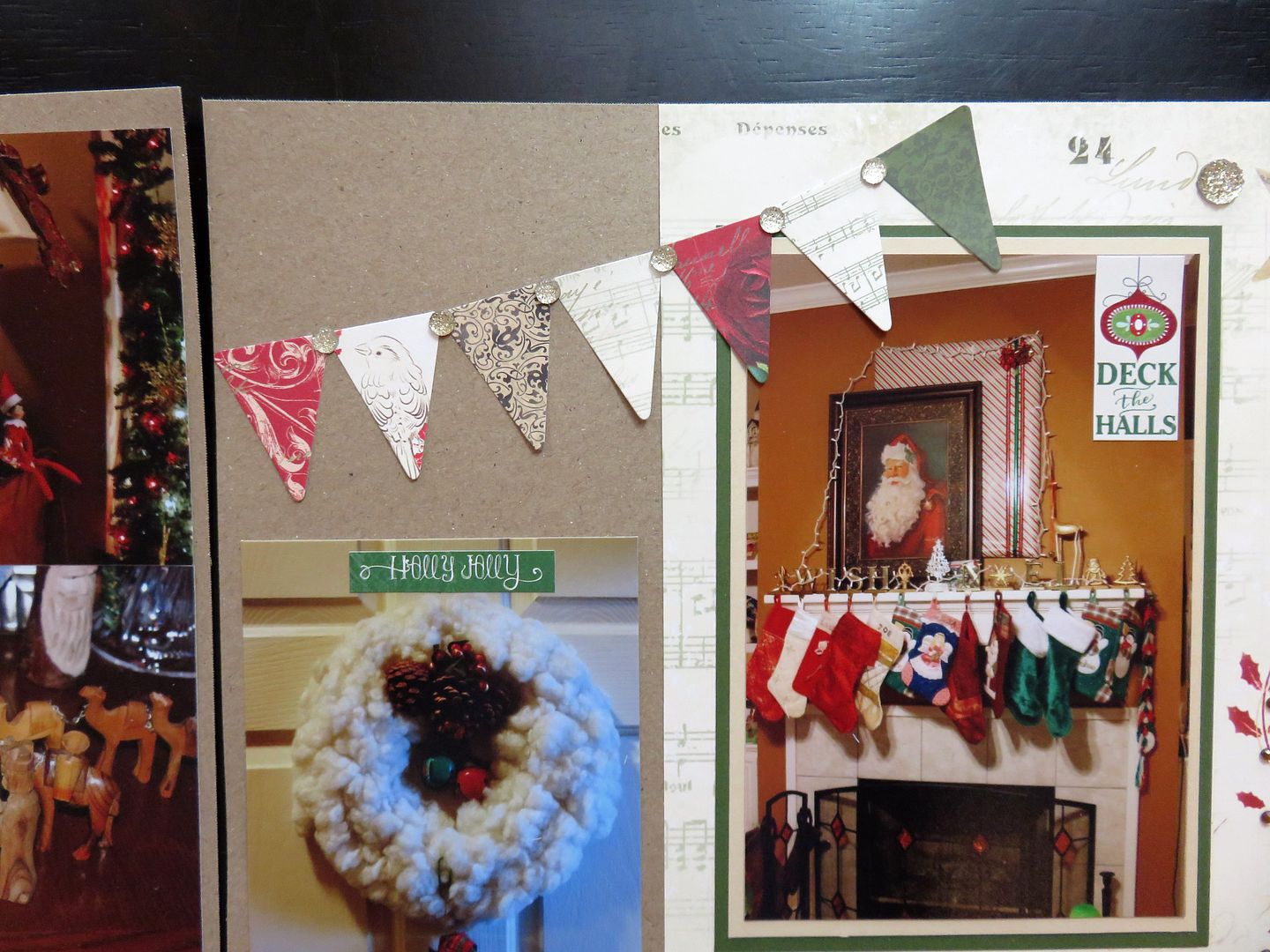 The wreath on the door is one that I made along with my mother in law over 25 years ago. She bought 3 of them, one for her and one each for my sister in law Candace and myself. We had to put all the synthetic yarn on the wire base and then had to comb out the yarn for a fuzzy look. Over the years it's not as fuzzy but it still means the world to me. I added the pine combs and bells several years after I made the original wreath and the Santa is one my hubbie hung off of it this year.
We actually wrap the picture that usually hangs over the fireplace and then we set our seasonal Santa picture on the mantle and lean it against the present. The mantle changes every year.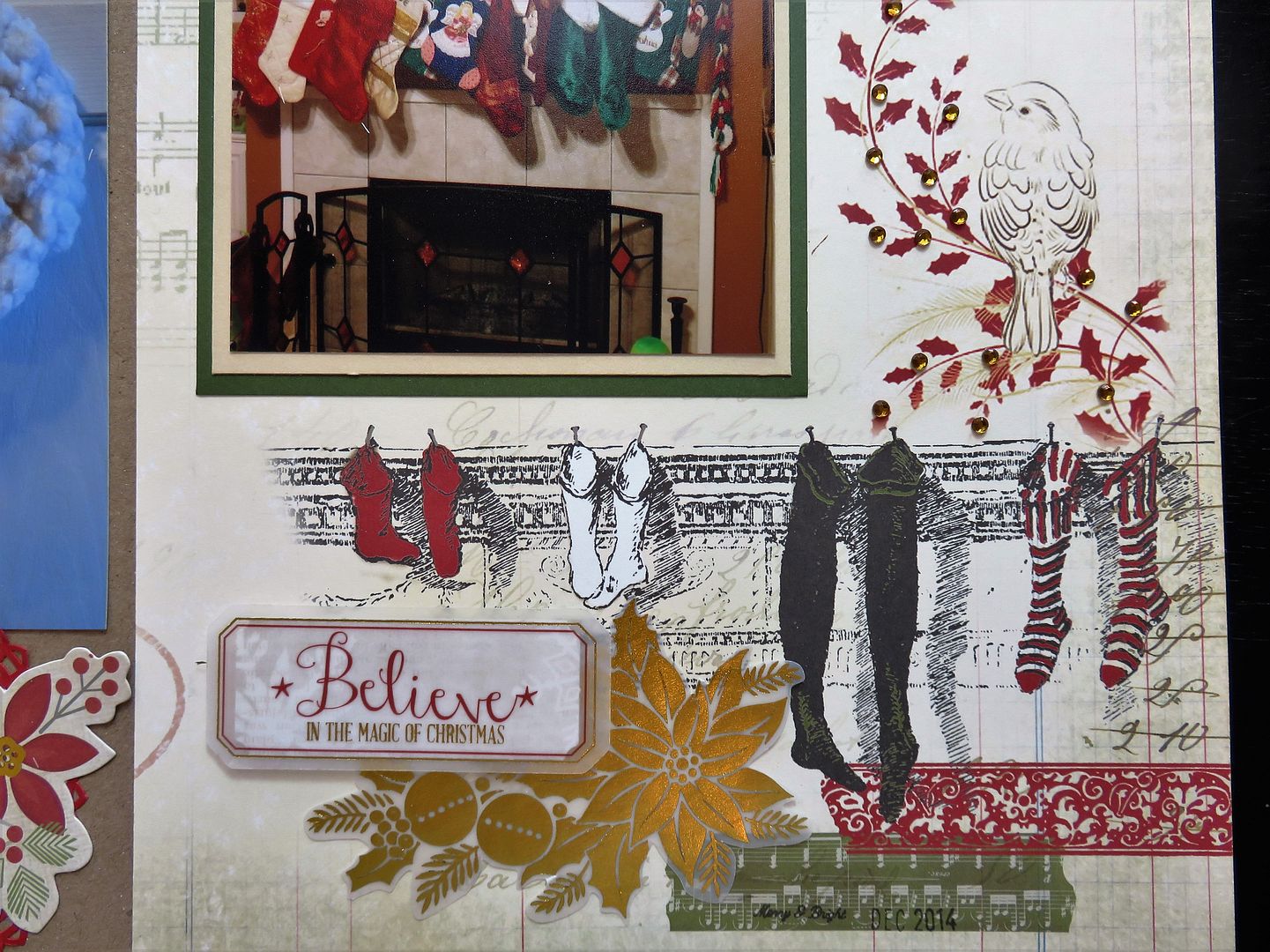 Love this CTMH paper with the mantle and stockings on it, it's actually the left side of the paper, I just cut it about 2/3 of the way and used this side on the right.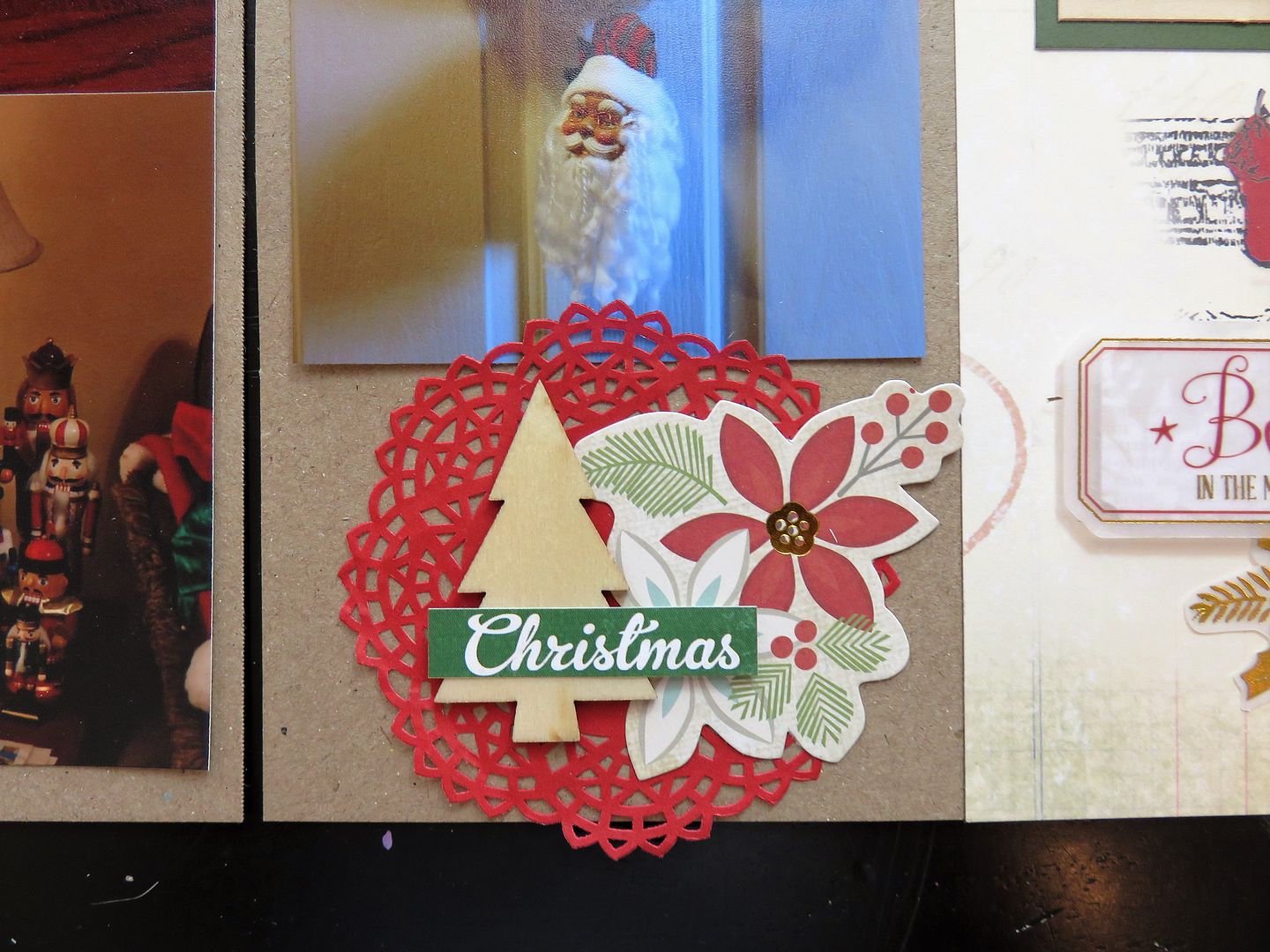 Cute little cluster on a red mini doily.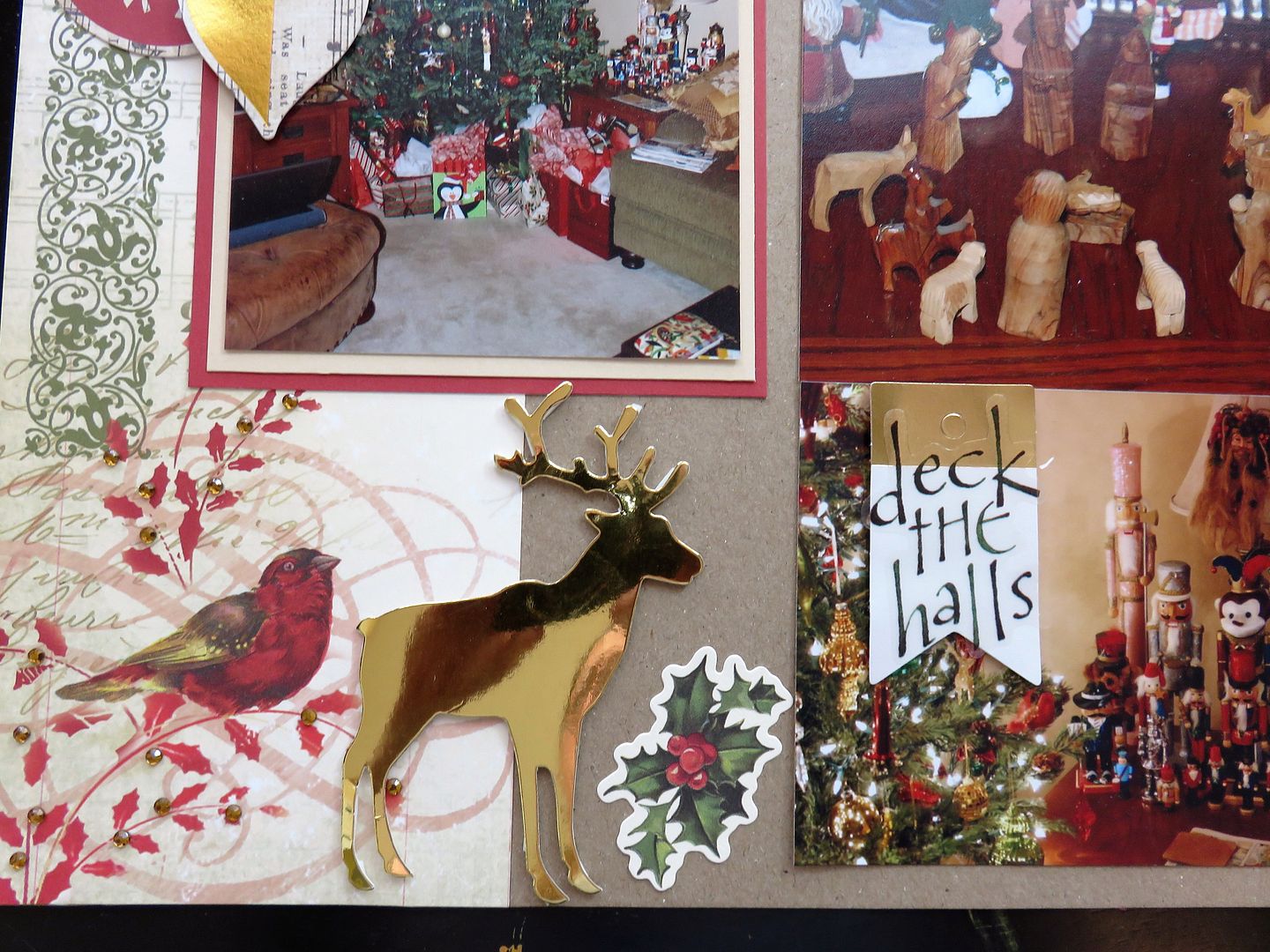 The deer is actually popped up on foam adhesive.
Thanks for stopping by today and seeing what I was inspired to create, now dig into your stash and see what you can create based on the challenge this week.
Don't forget to upload it to the link on the UYS blog.
Thanks for visiting my blog today!!!