Today I created a layout using my March 2016 Counterfeit Kit Challenge kit. I had added in the large transparent hearts from a freckled fawn kit and they worked perfectly for this weeks challenge at the Use Your Stuff Challenge Blog, to use your favorite punch. right now my favorite punches are the medium and small size hearts.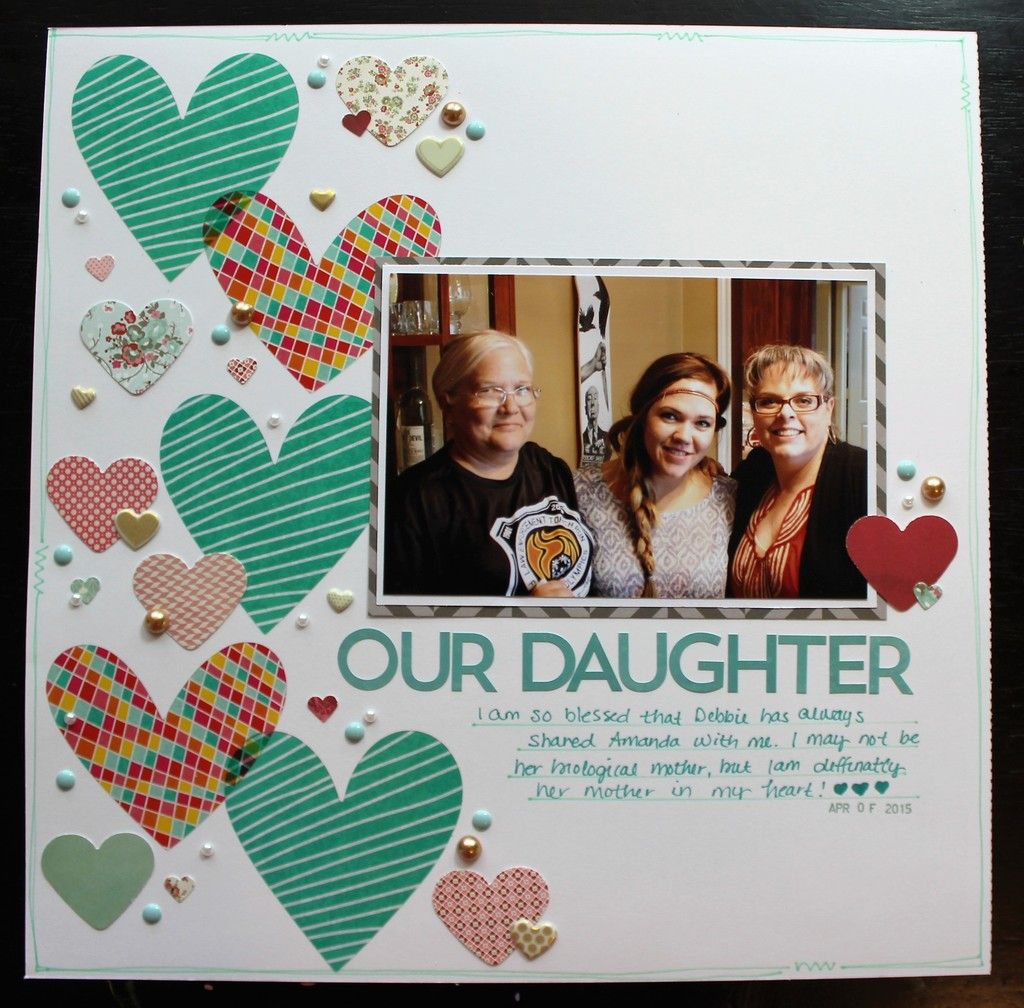 I lifted this layout from Desiree Leiva on Victoria Marie's FB group on 3/6/16.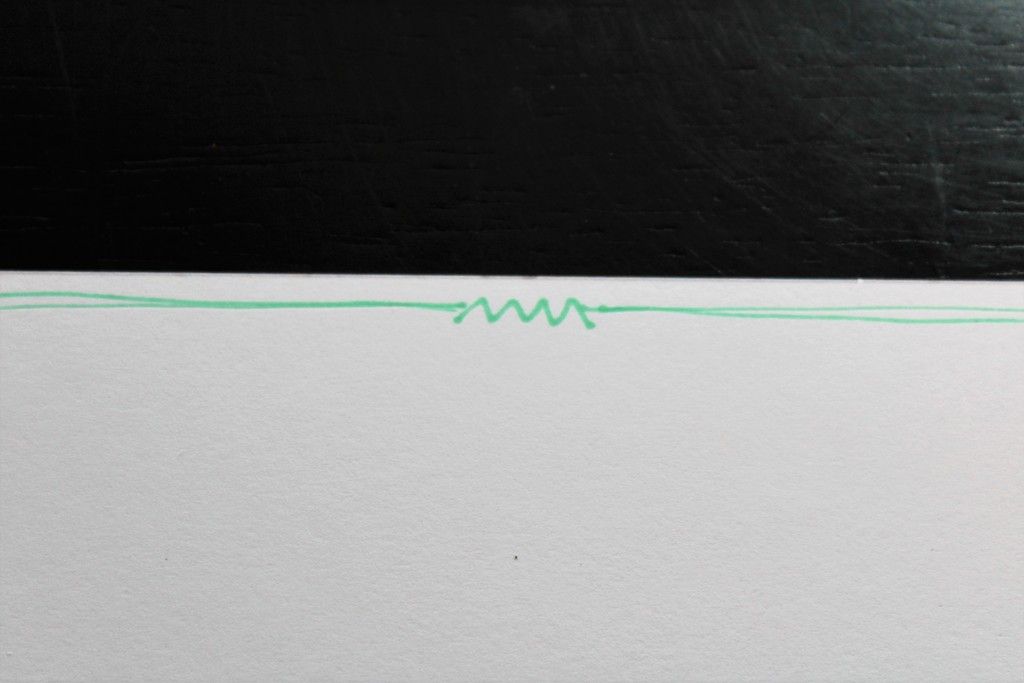 I outlined the paper using a aqua colored sharpie and even added some zig/zag scribbles.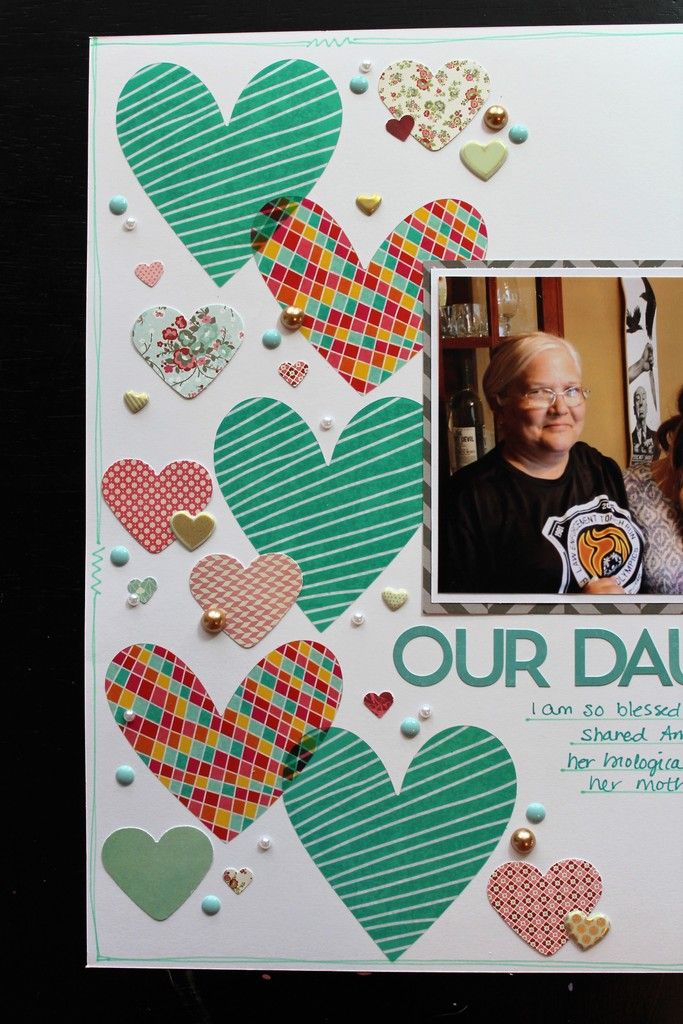 I love how all of the hearts look with the pearls and enamel dots mixed in.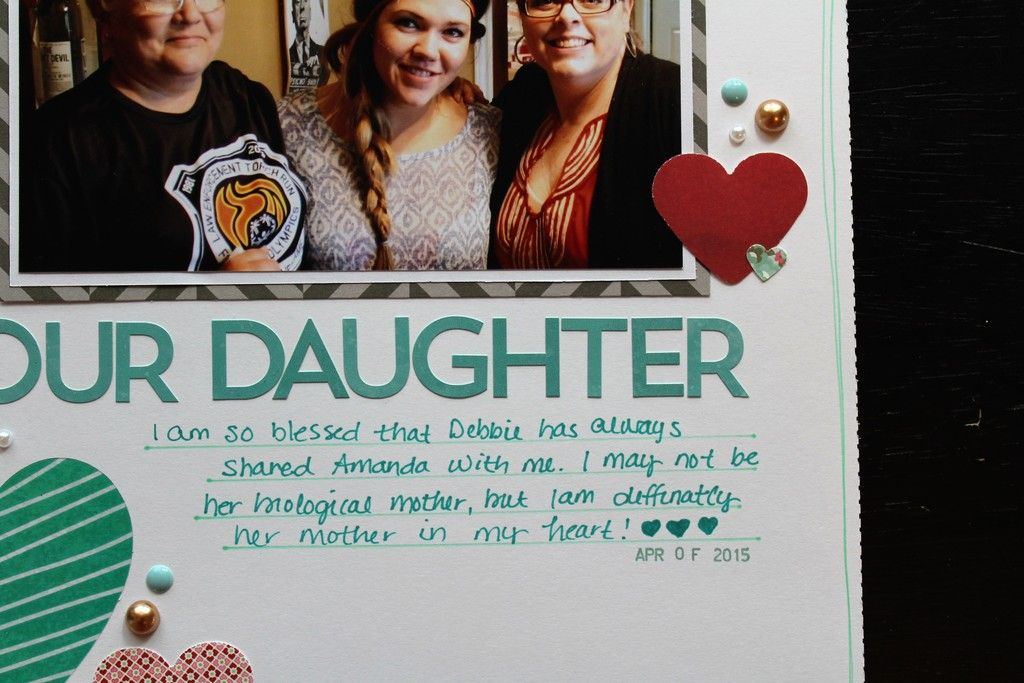 And the journaling I did right on the paper with the same aqua sharpie that I outlined to page with.
Thanks for stopping by today and seeing what I was inspired to create, now dig into your stash and see what you can create based on the challenge this week.
Don't forget to upload it to the link on the UYS blog.
Thanks for visiting my blog today!!