I'm using my scrappy stash to create a card for this weeks challenge over at the Use Your Stuff Challenge Blog. This weeks challenge is to use Tissue Paper.
I created this card using a piece of 6x6 pattern paper and scraps from the same paper pad, tissue paper, washi tape, brads, inks, stamps and stickers.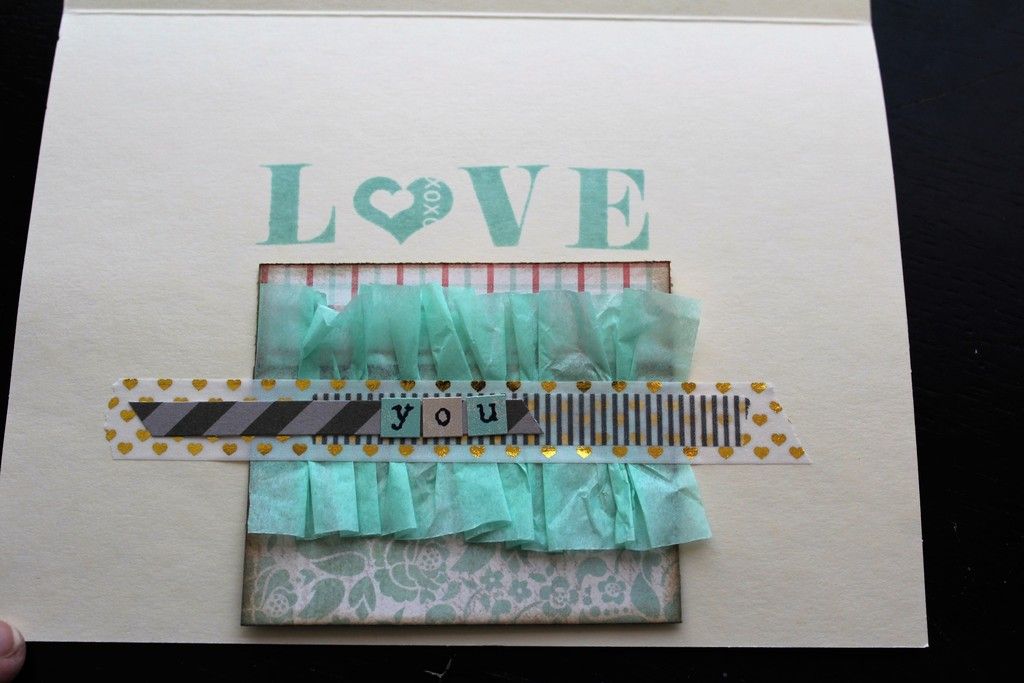 I even used a bit of the tissue paper on the inside.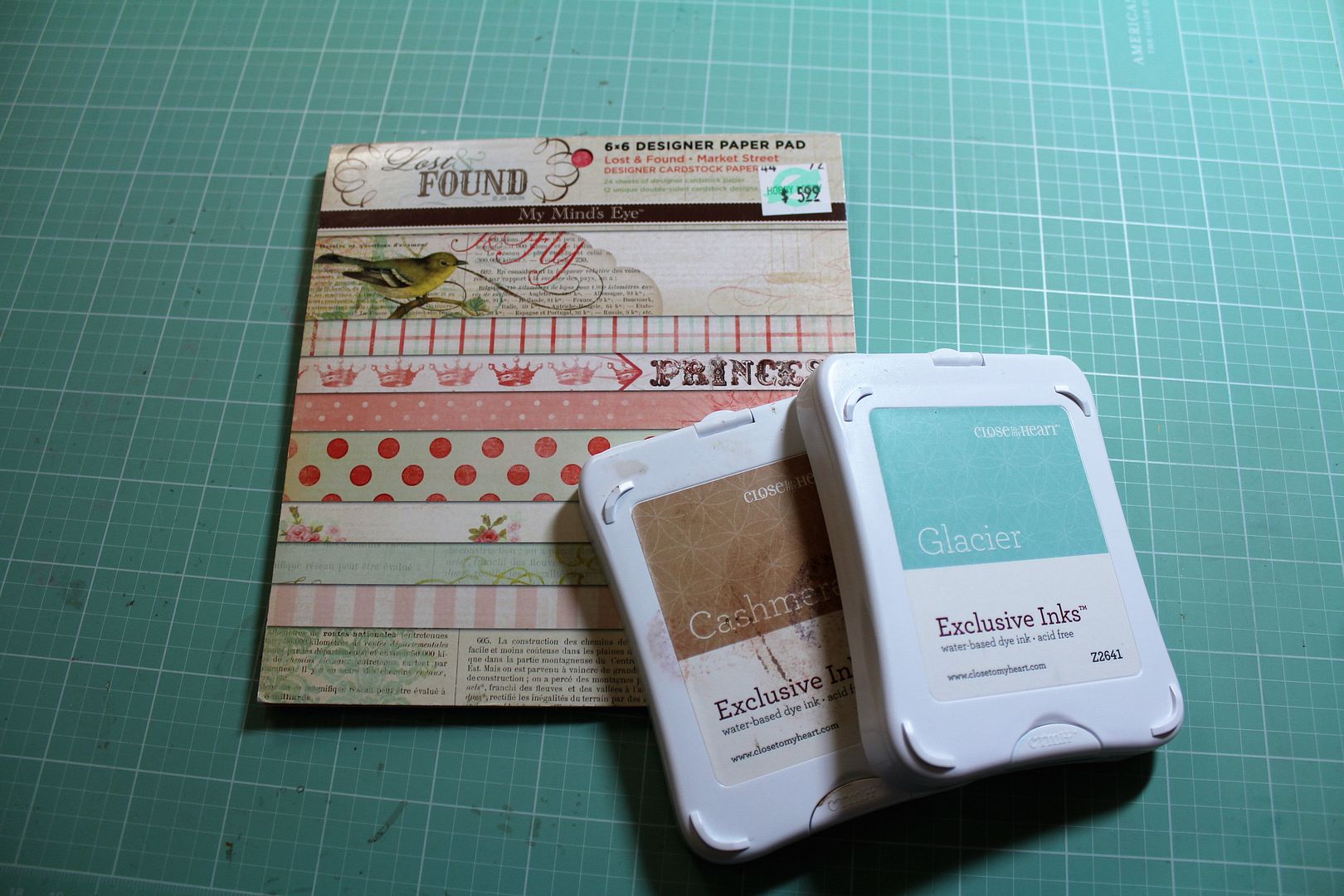 Here's a shot of the 6x6 paper pad that I used as well as the ink pads I used.
Thanks for stopping by today and seeing what I was inspired to create, now dig into your stash and see what you can create based on the challenge this week.
Don't forget to upload it to the link on the UYS blog.