Today I created a layout using my May 2016 Counterfeit Kit Challenge kit for the Use Your Stuff Challenge Blog. This weeks challenge is to get inky. Pull out your inks and use some on a layout.
I used ink to color the butterfly at the top of the layout, inked around the edges of the pattern papers, stamped the tag with best and today and used a sharpie to write of...so I did get some use of inks with this layout...just not so creatively as some of the other designers.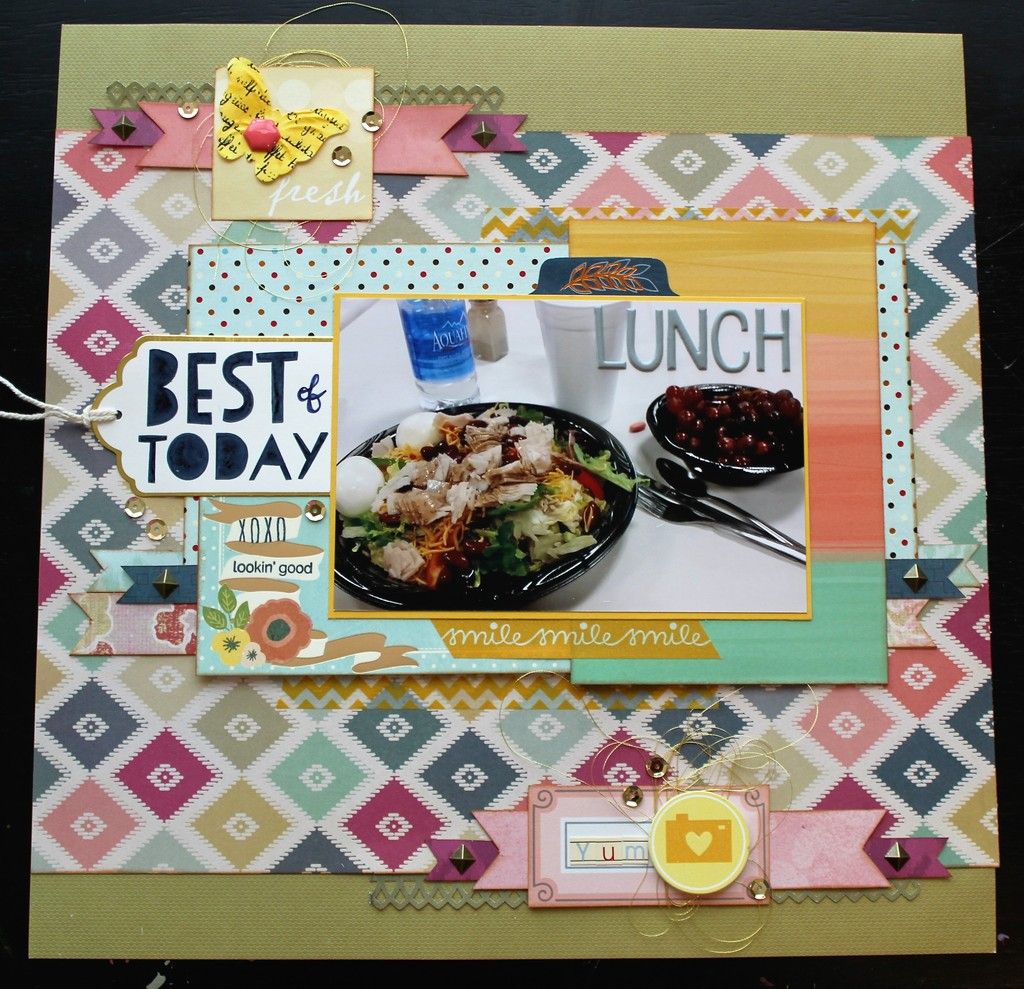 I started the layout with a sketch from the Sketches in Thyme blog.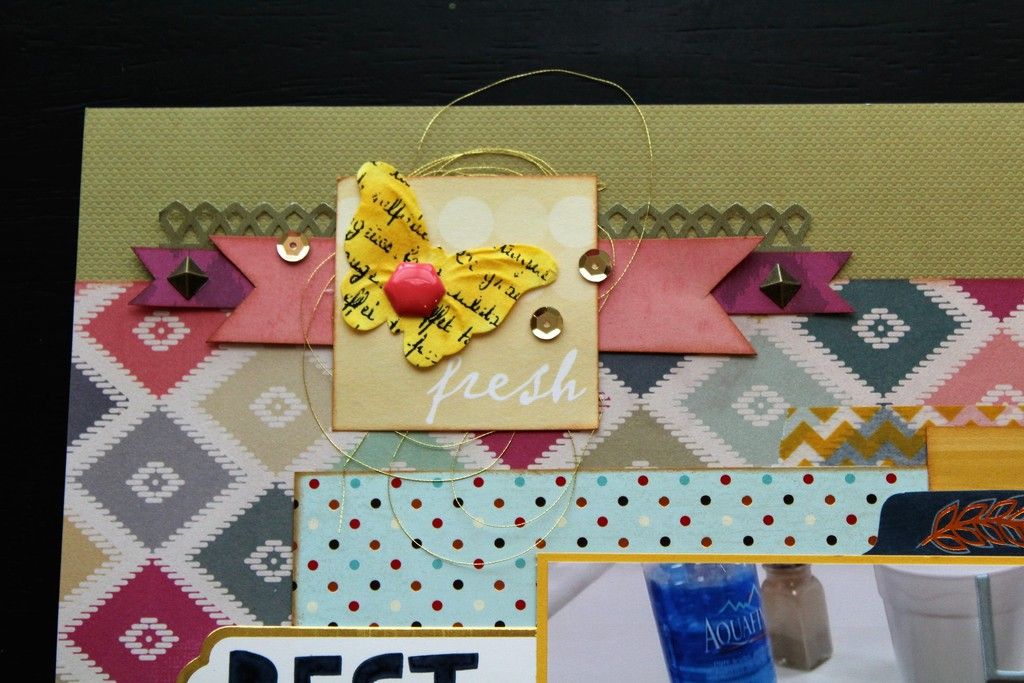 This was the first time I made a nest under an element. I added metallic gold thread to my kit and added some here.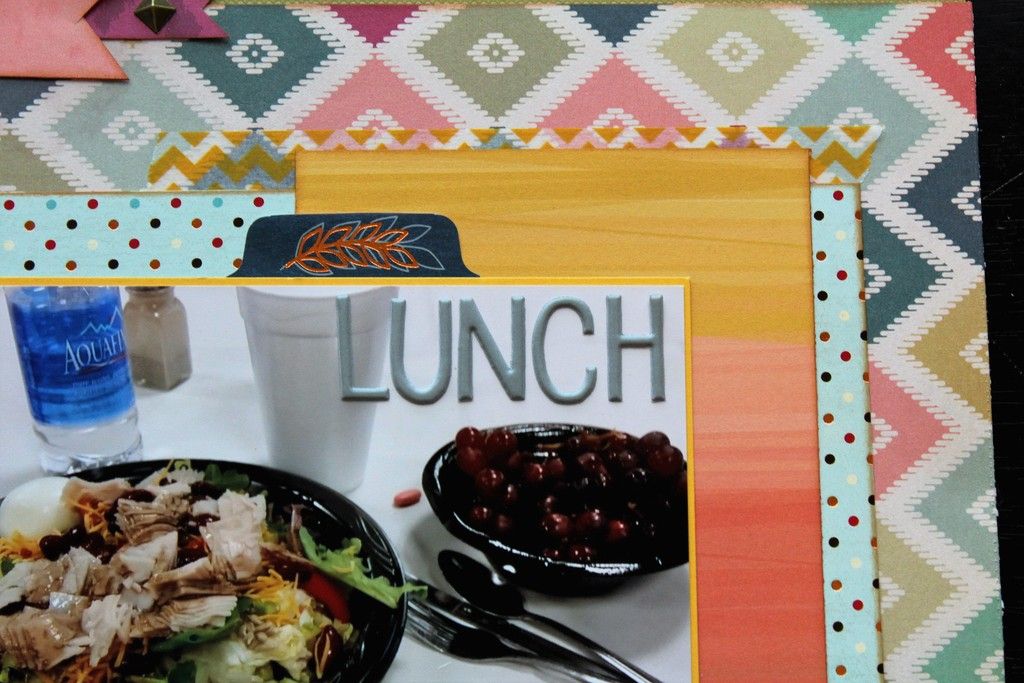 I used a couple of papers from the 6x6 and 4x6 pads that were in my kit.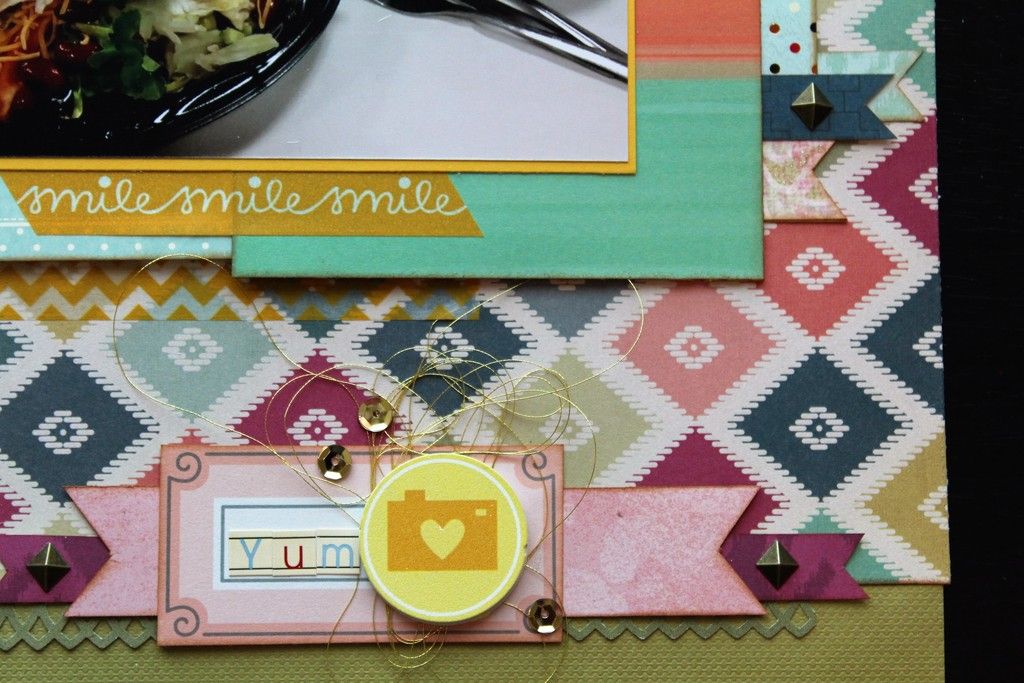 I used several of the scraps and border strips from my kit as well.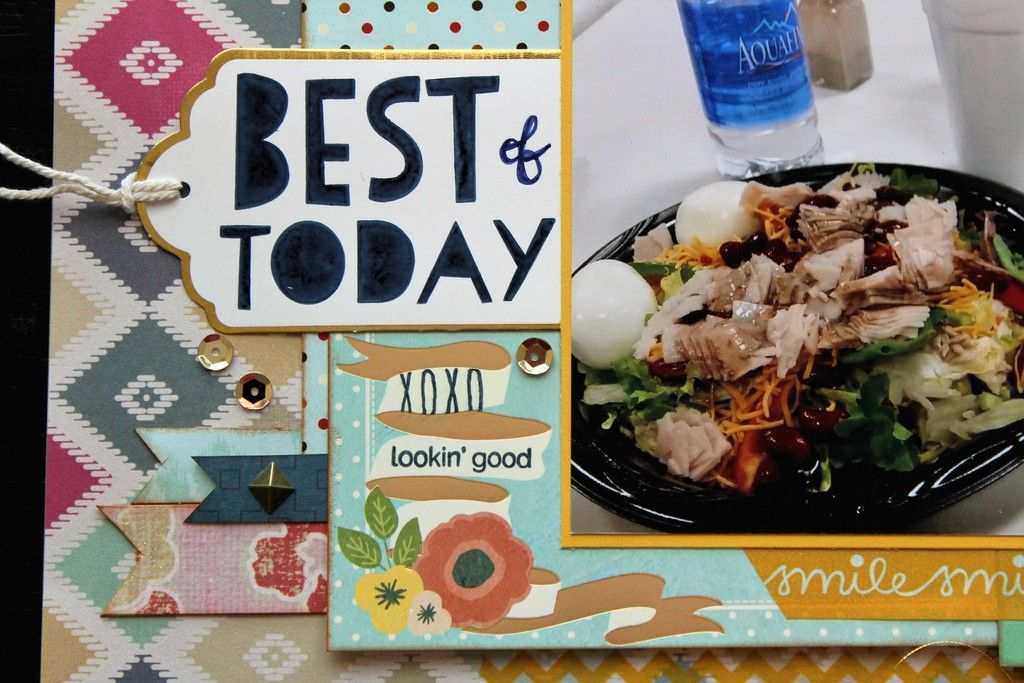 I even used a 4x6 pocket page card that I did some additional stamping on.
Thanks for visiting my blog today!!
I hope I see your link over at the UYS challenge blog!!