Today I am sharing a layout I created using my March 2016 Counterfeit Kit Challenge kit or my Scrap Stash kit.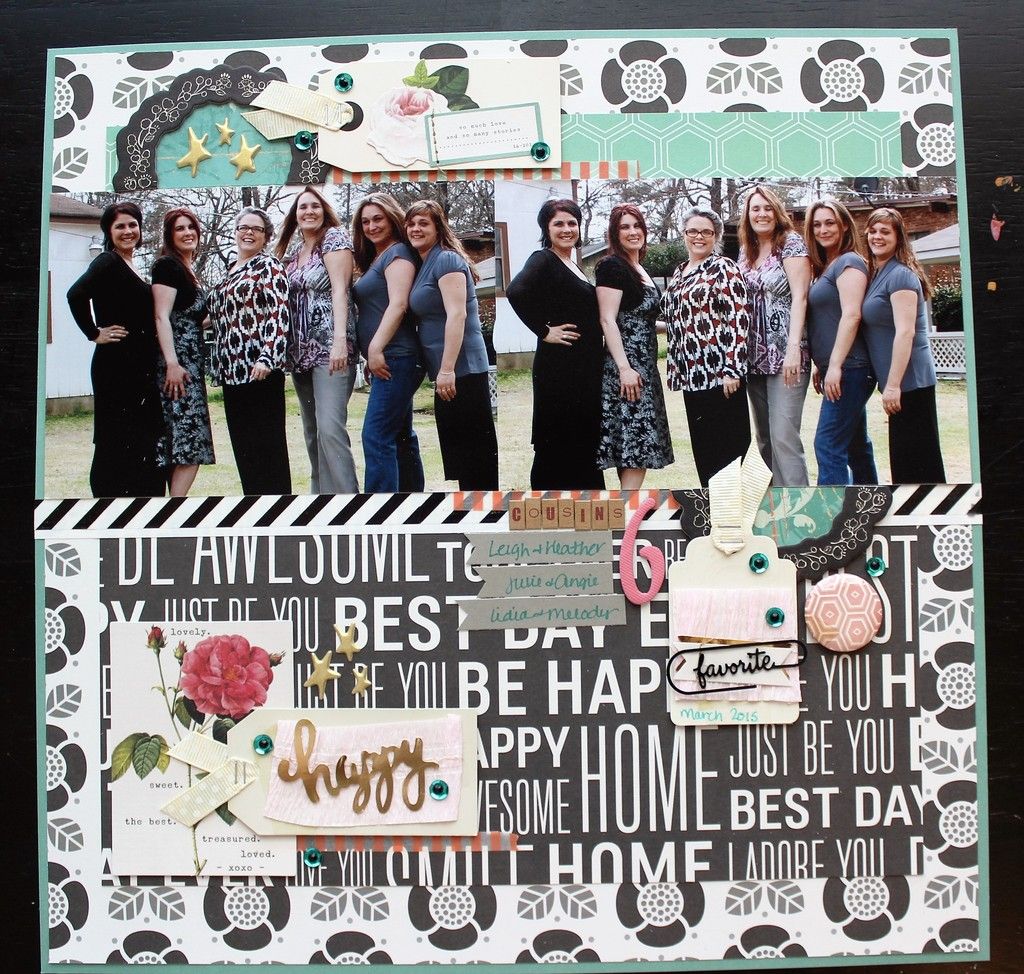 The photo is of my Cousins Leigh, Heather, myself, my sister Angie and my cousins Lidia and Melody.
I was inspired t create this layout by using a sketch from Stuck Sketches on March 15, 2016.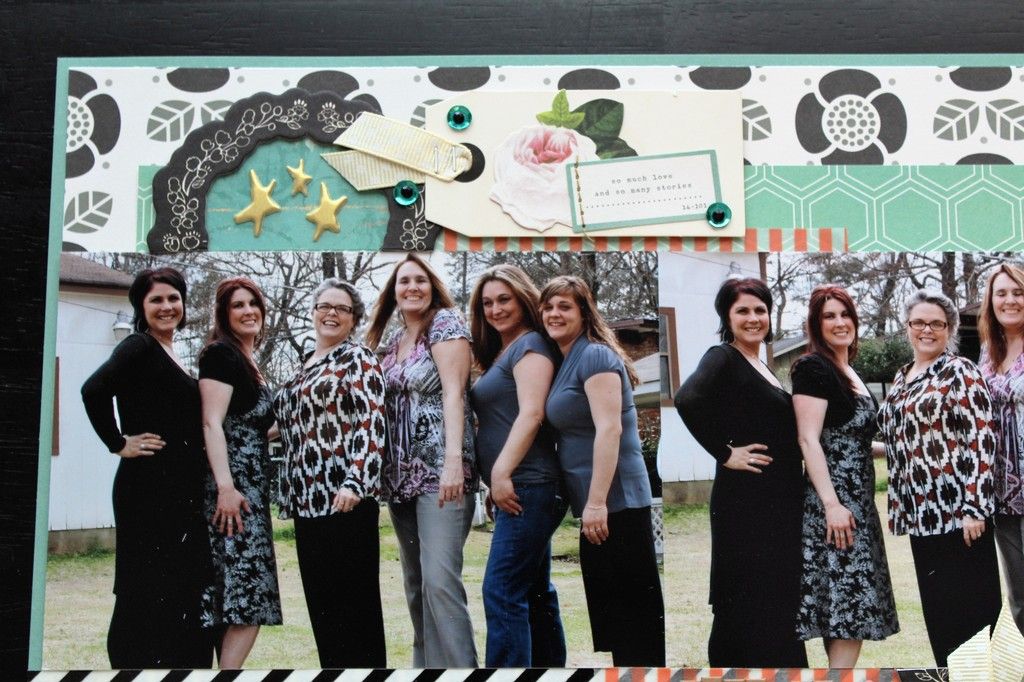 I used a chipboard frame and a tag along the top of the photos.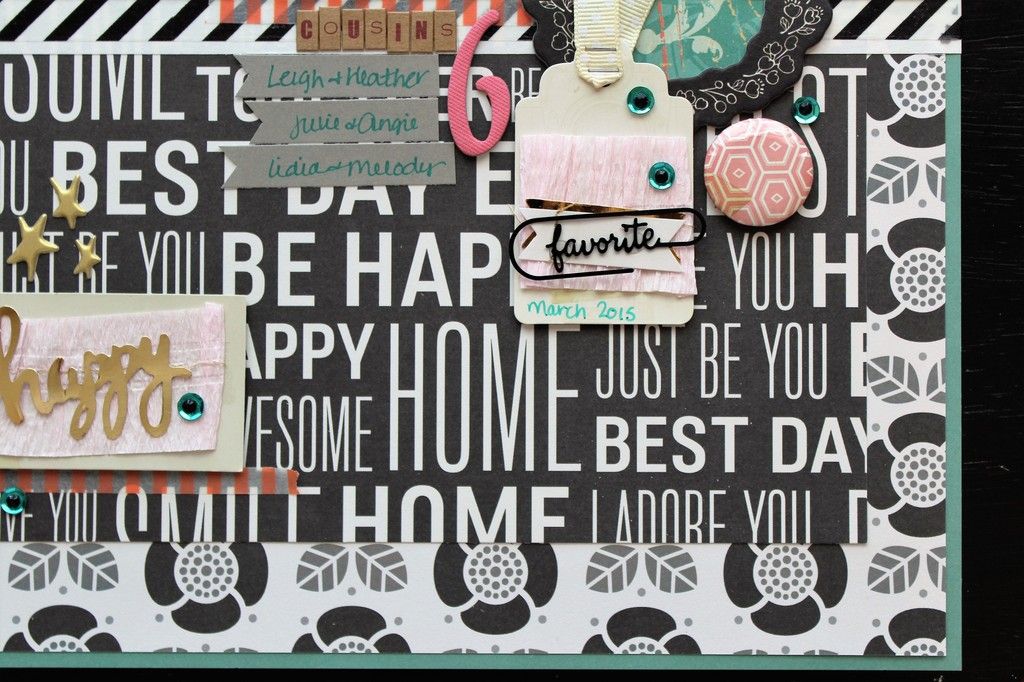 I layered the other half of the chipboard frame along with another tag below the photos, I added a paper clip to the tag and even added some ribbon to the tags, which I stapled in place.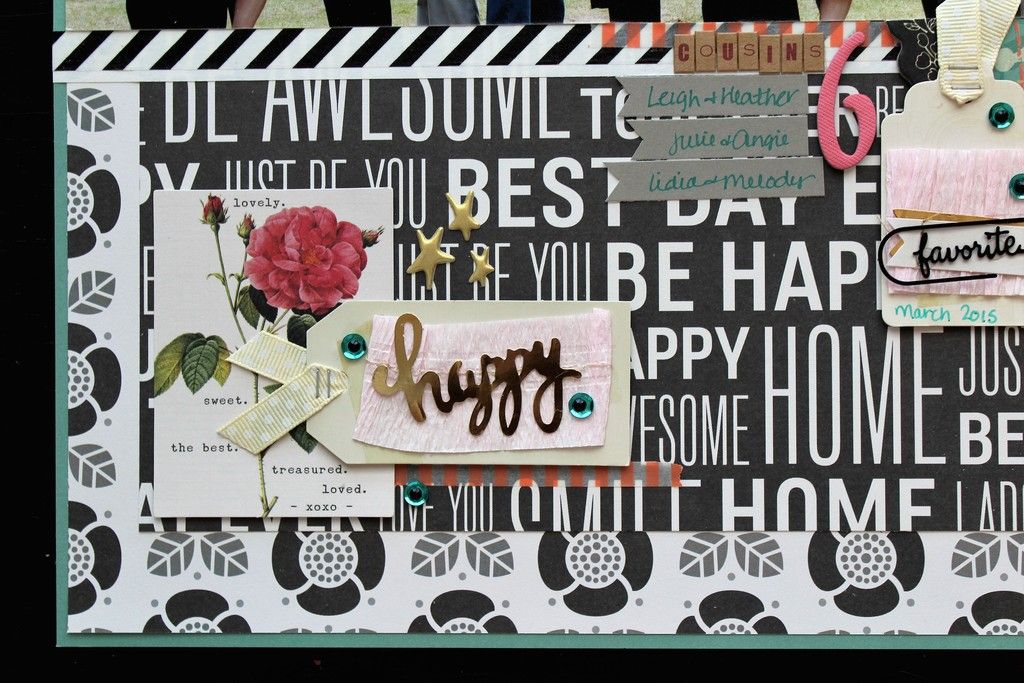 Finally I used another embellishment with a tag at the bottom of the layout.
Thanks for visiting my blog today!!