Today I am sharing a layout I created using my March 2016 Counterfeit Kit Challenge kit or my Scrap Stash kit, whichever you would like to call it.
The photos are of my nieces Paige, Laura and Stephanie and my son Jason.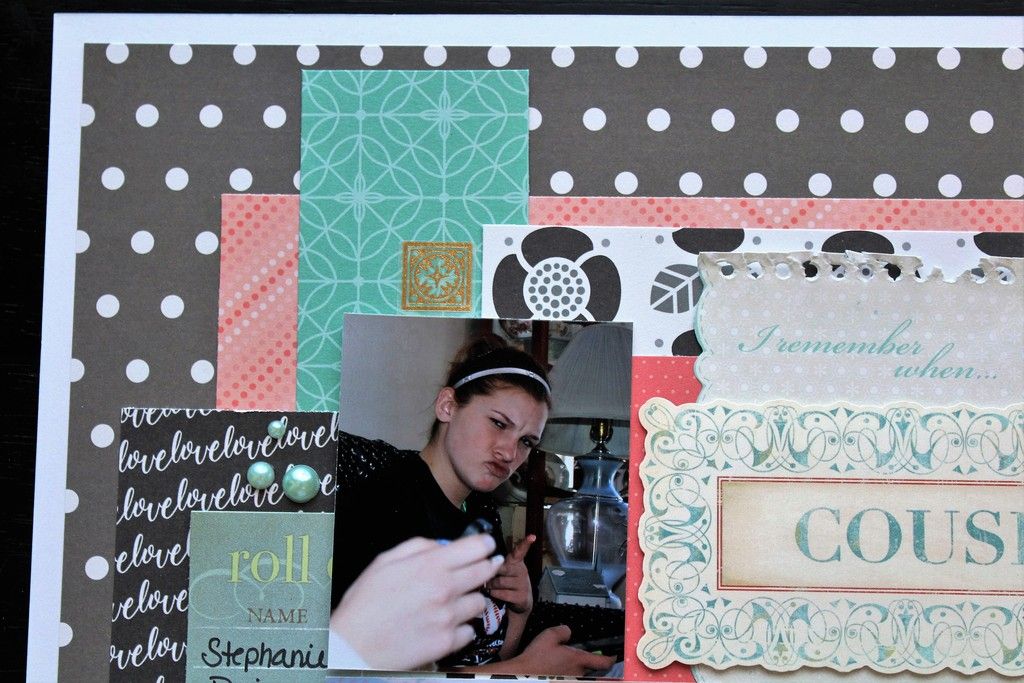 I used several scraps to create the layers below the photos.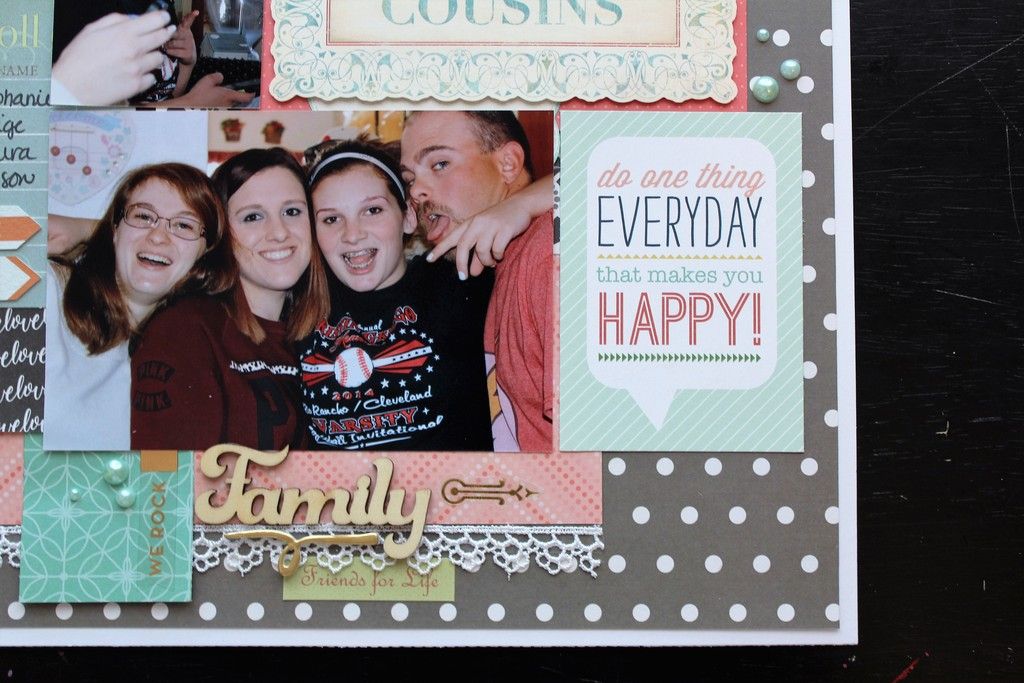 I added a 3x4 pocket page card to the right side of the layout.
I added a wood veneer title to the bottom of the photo and added some gold embellishment stickers around the layout.
Thanks for visiting my blog today!!!