Today I am sharing a layout I created using my March 2016 Counterfeit Kit Challenge kit or my Scrap Stash kit.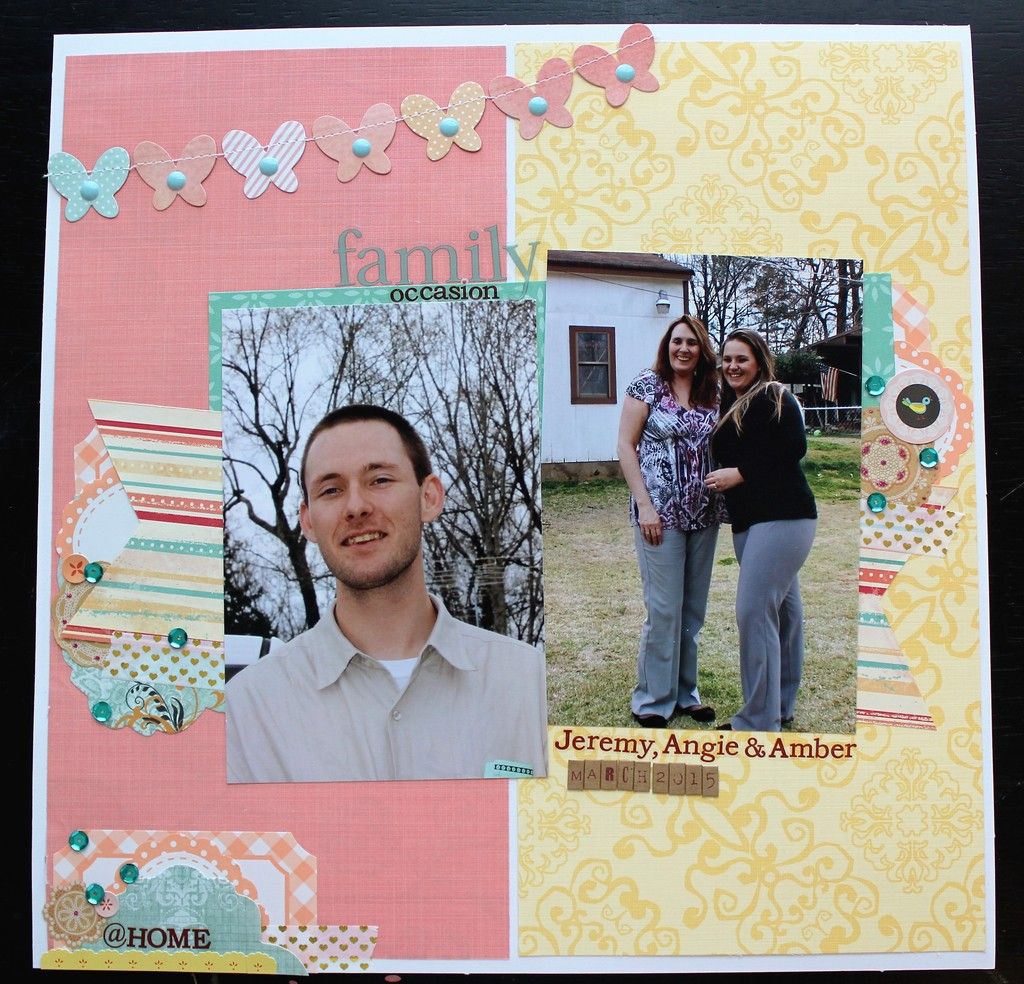 The photos are of my nephew Jeremy, my sister Angie and my niece Amber.
I was inspired to create this layout using a Throwback Thursday sketch from Sketch-N-Scrap 3/10/16.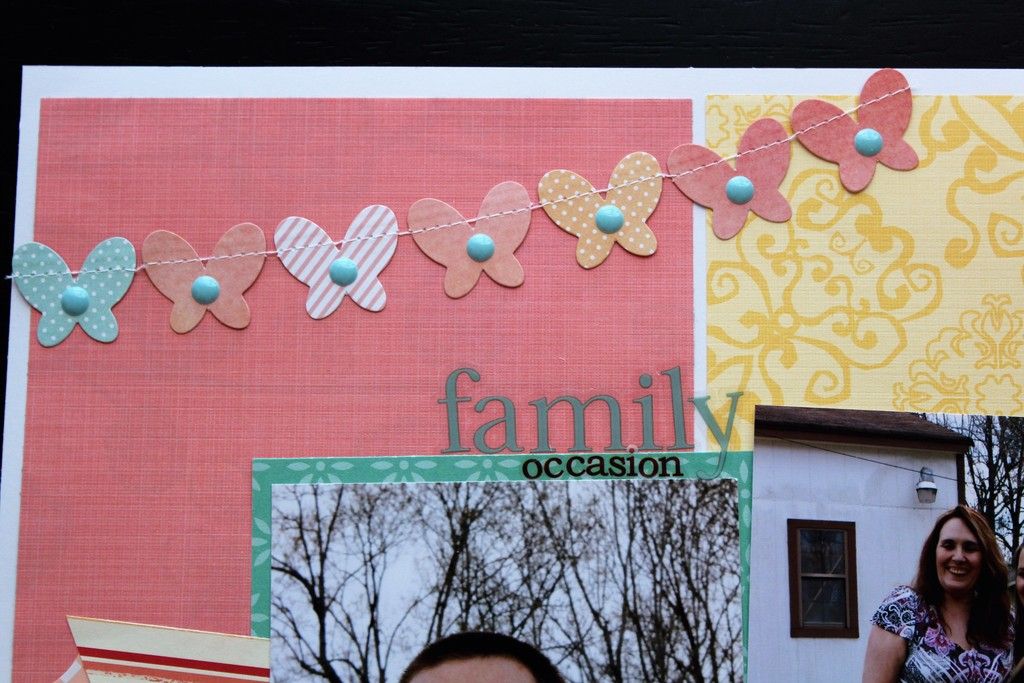 I used the butterfly banner across the background paper and I added an enamel dot to each one.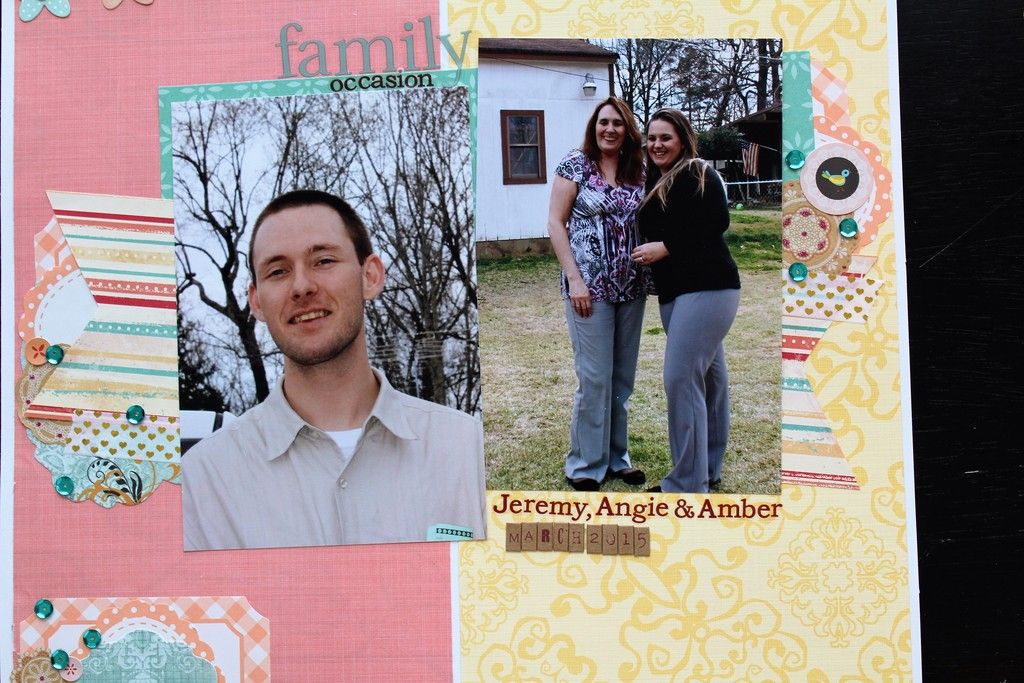 I added a couple of pieces of scrap paper in the background and then just layered up stickers and washi tape around them.
I added some layered up stickers, washi tape and sequins to the bottom as well.
Thanks for visiting my blog today!!!