This weeks Challenge is a 54321 challenge. To start choose 5 patterns, then 4 colors, 3 photos, 2 (at least) embellishments and 1 washi tape...easy peasy right?
So here is the layout I created using my May 2016 CKC kit.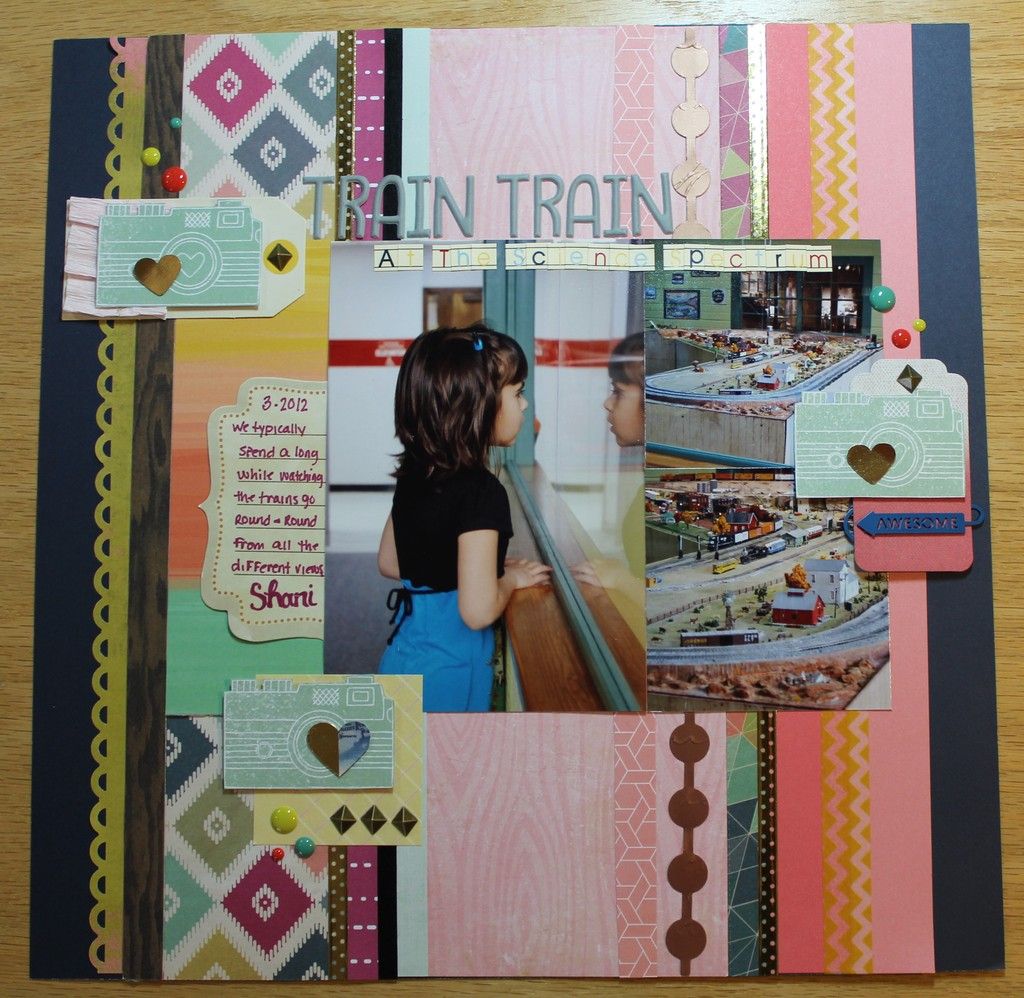 The photo is of my grandee Shani from 2012, she was soo tiny then, we were at the Science Spectrum Museum in our town and she was completely enthralled by the mini train set and watching the train go round and round.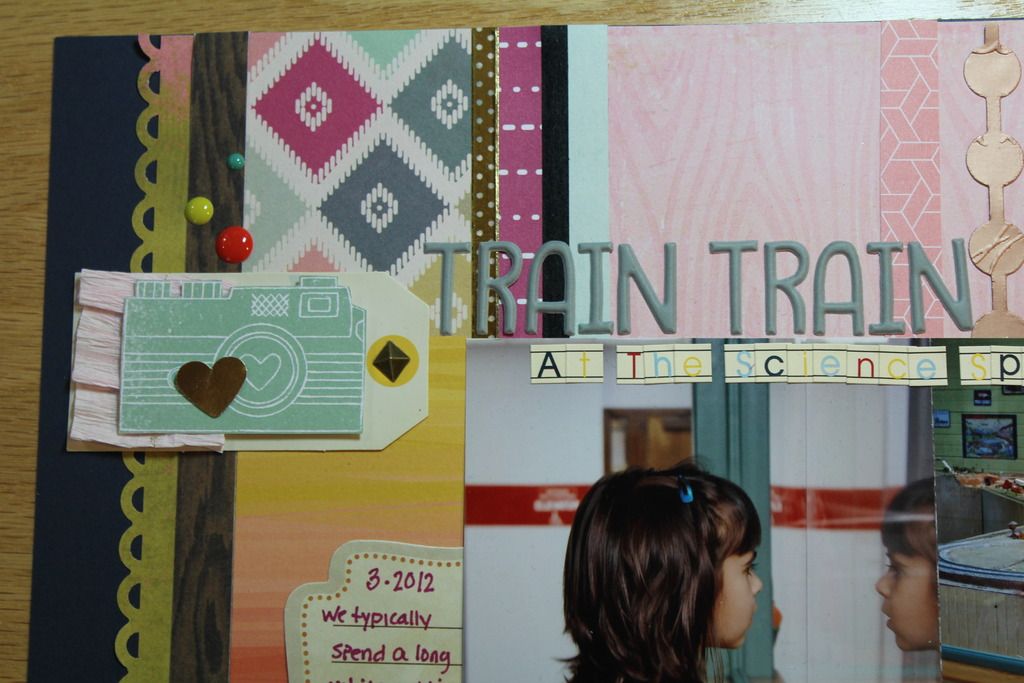 I used several bits here that I have had in multiple kits, yes they keep getting added back into my current kits because I know I will eventually use them.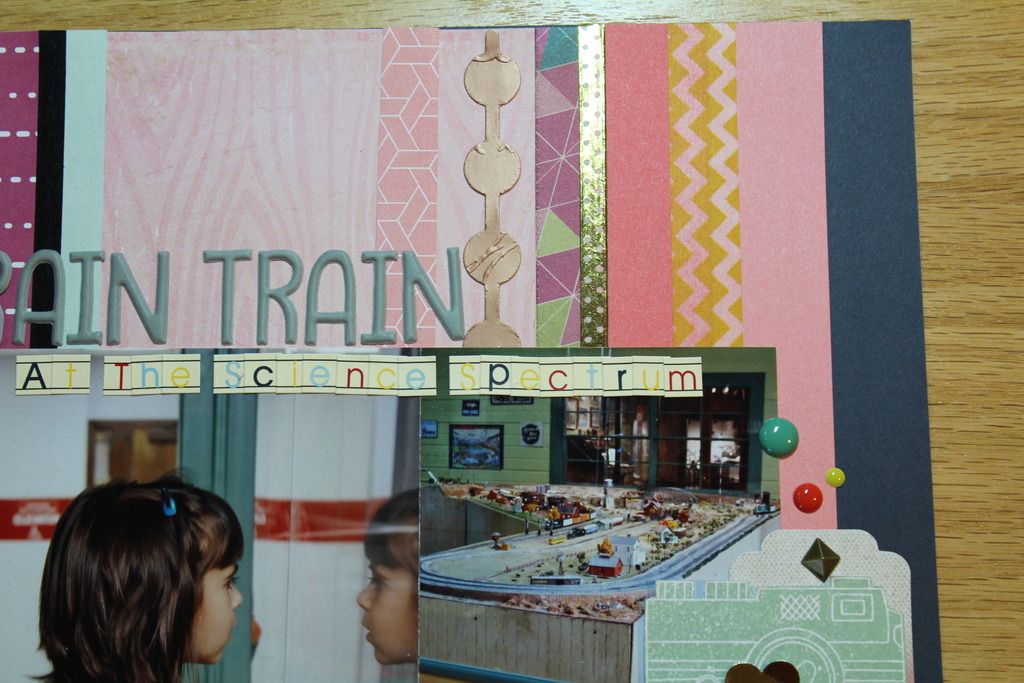 I used a tile alpha to spell out At The Science Spectrum.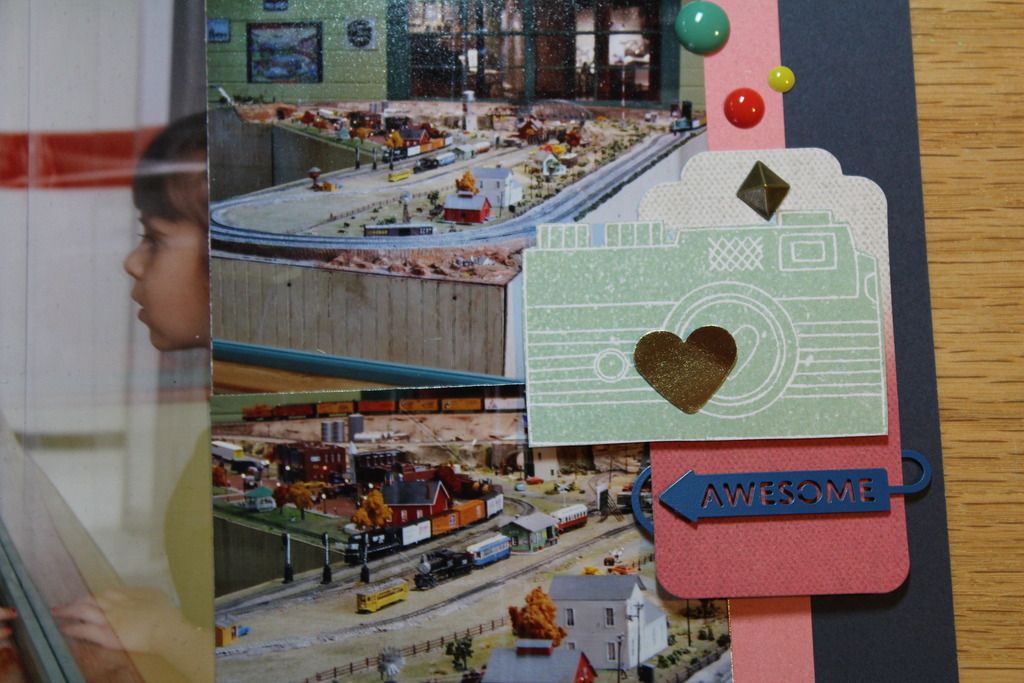 The teal cameras are from a sheet of paper I cut apart years ago.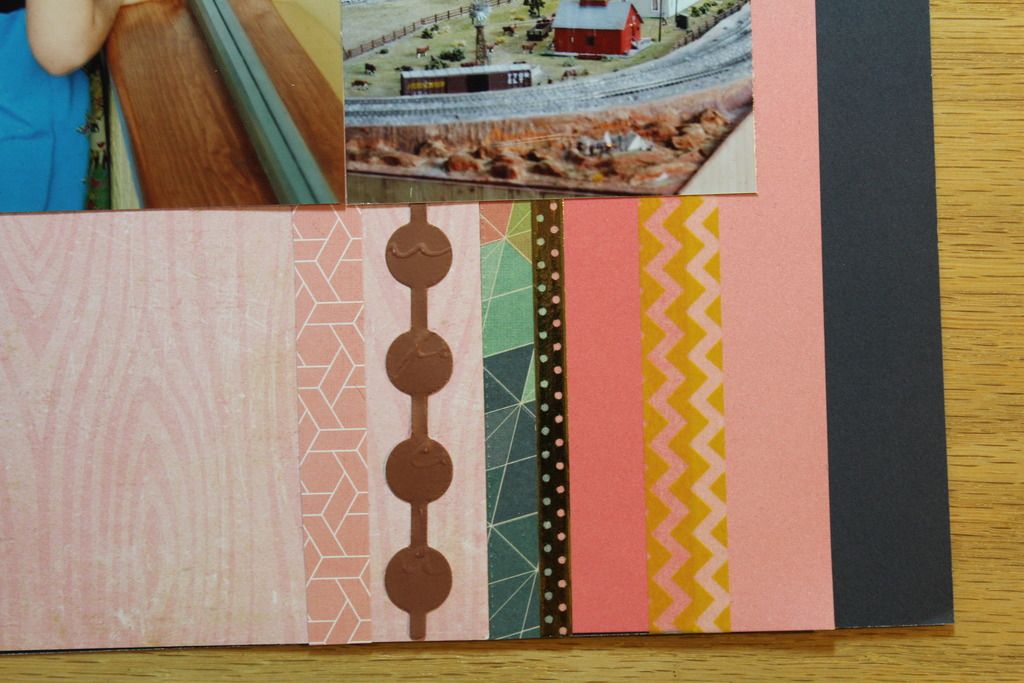 That copper tone circle piece is a die cut piece, from scraps, that I cut out years ago as well.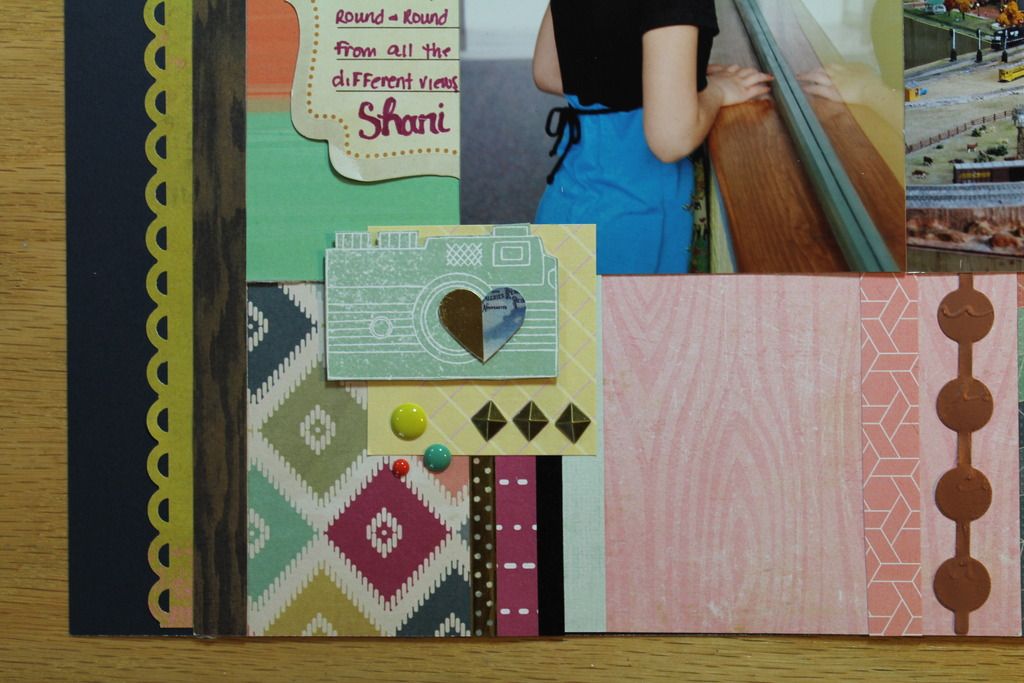 The yellow piece sticker under the camera has been in my stash since before Shani was born, I actually bought them for her baby album.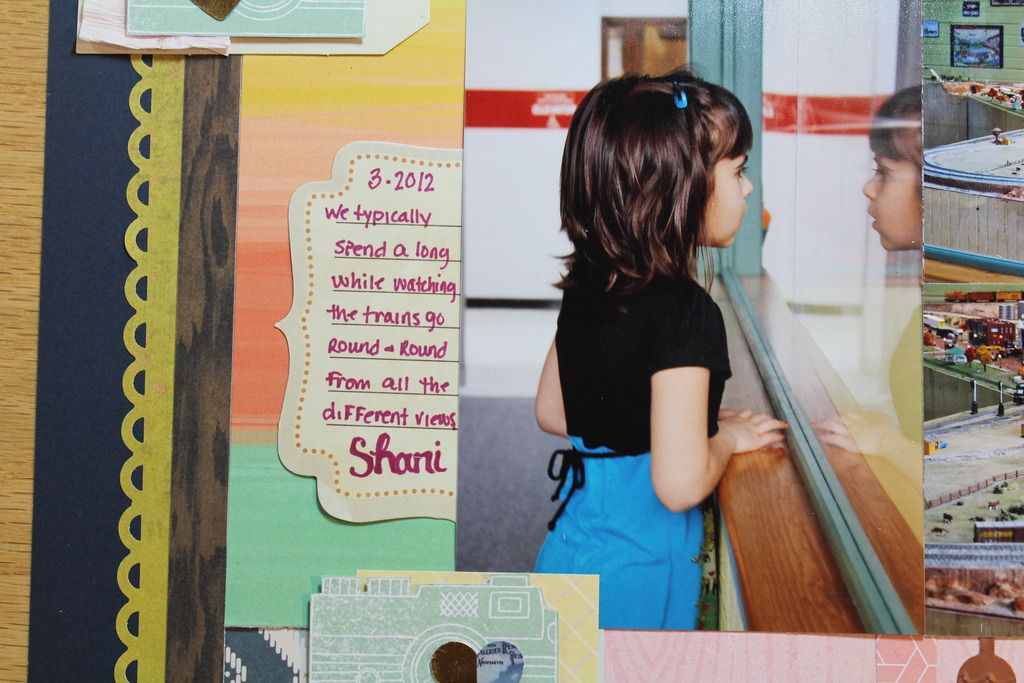 Finally the journaling is a leftover piece fro an old SEI kit.
Thanks for visiting my blog today and we would love to see your creations over at the UYS challenge blog.