Today I am sharing a layout I created using my March 2016 Counterfeit Kit Challenge kit or my Scrap Stash kit.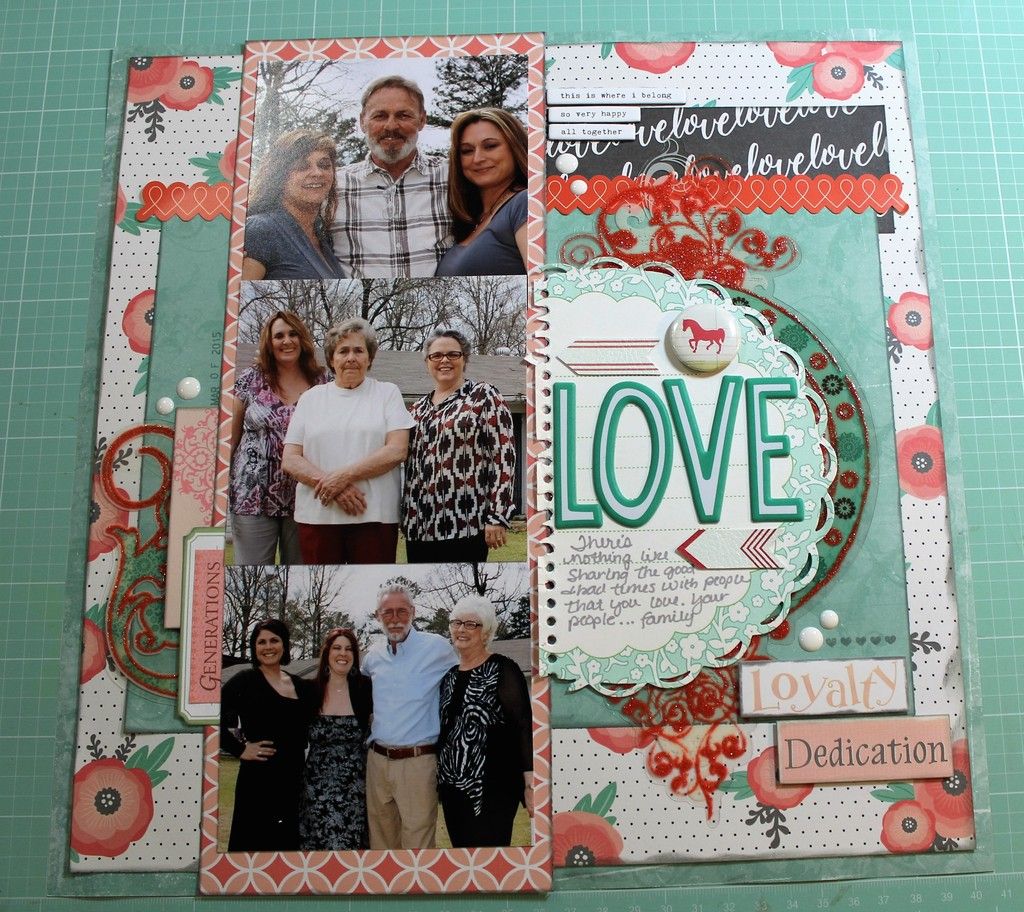 The photos are of my Uncle David and his daughters Melody and Lidia; my mother Anne and my sister Angie and myself; and my Uncle and aunt Ronn and Frances with their daughters Leigh and Heather.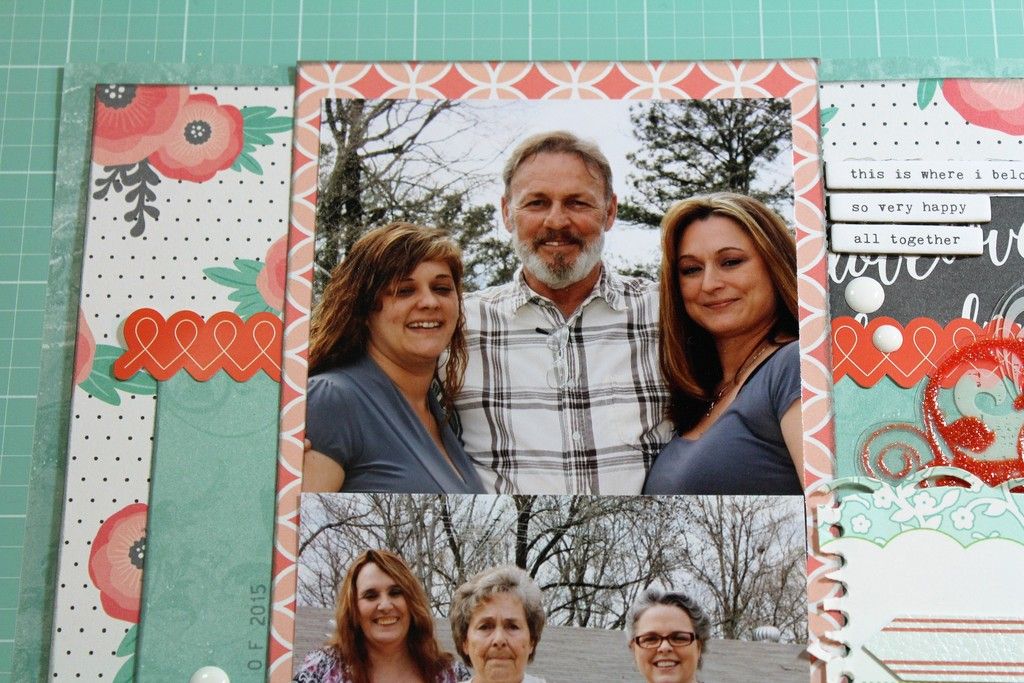 I cut a border strip sticker to go behind the photos.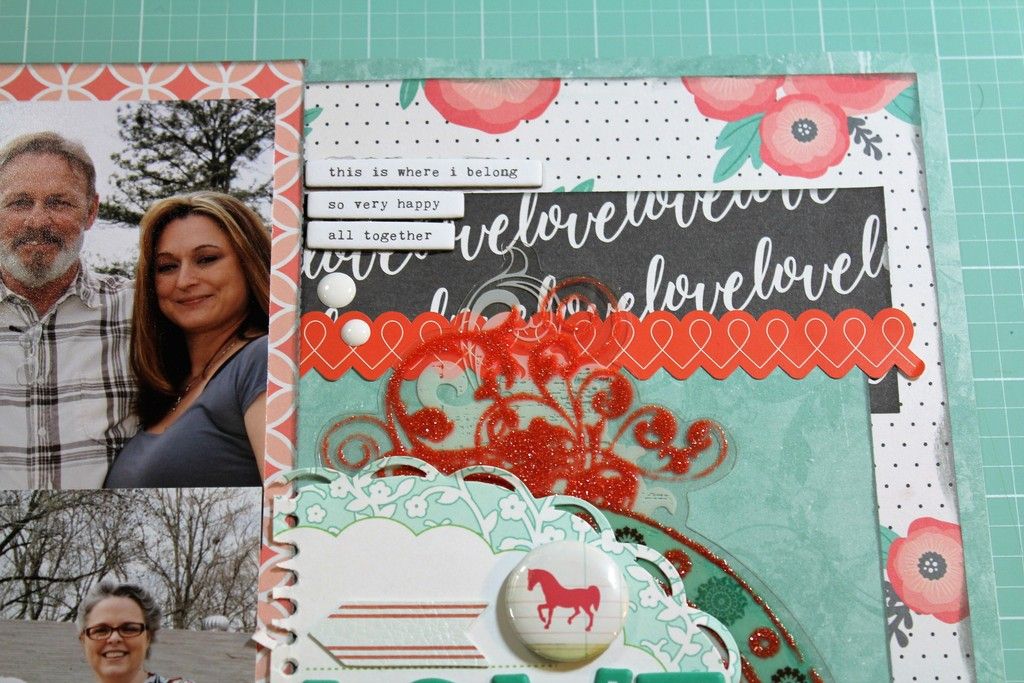 I layered a very large acetate piece behind the journal page.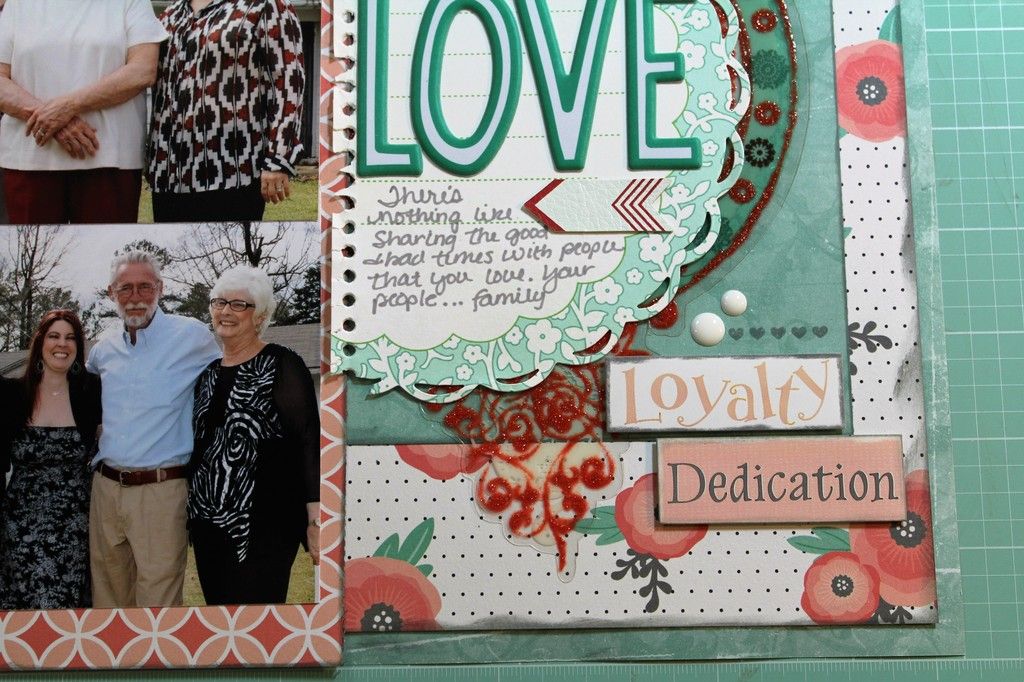 I layered some stickers at the bottome.
I even cut up a bit of scrap acetate and put on the other side of the photos with some stickers.
Thanks for visiting my blog today!!