Welcome to this weeks challenge, the title says it all...Make Your Own Embellishment to use on a card or scrapbook layout or other crafty item of your choice. For this weeks challenge I created leaf embellishments for my layout. I used a leaf stamp on green pattern paper and then fussy cut it out, there are 3 on this layout in each embellishment cluster.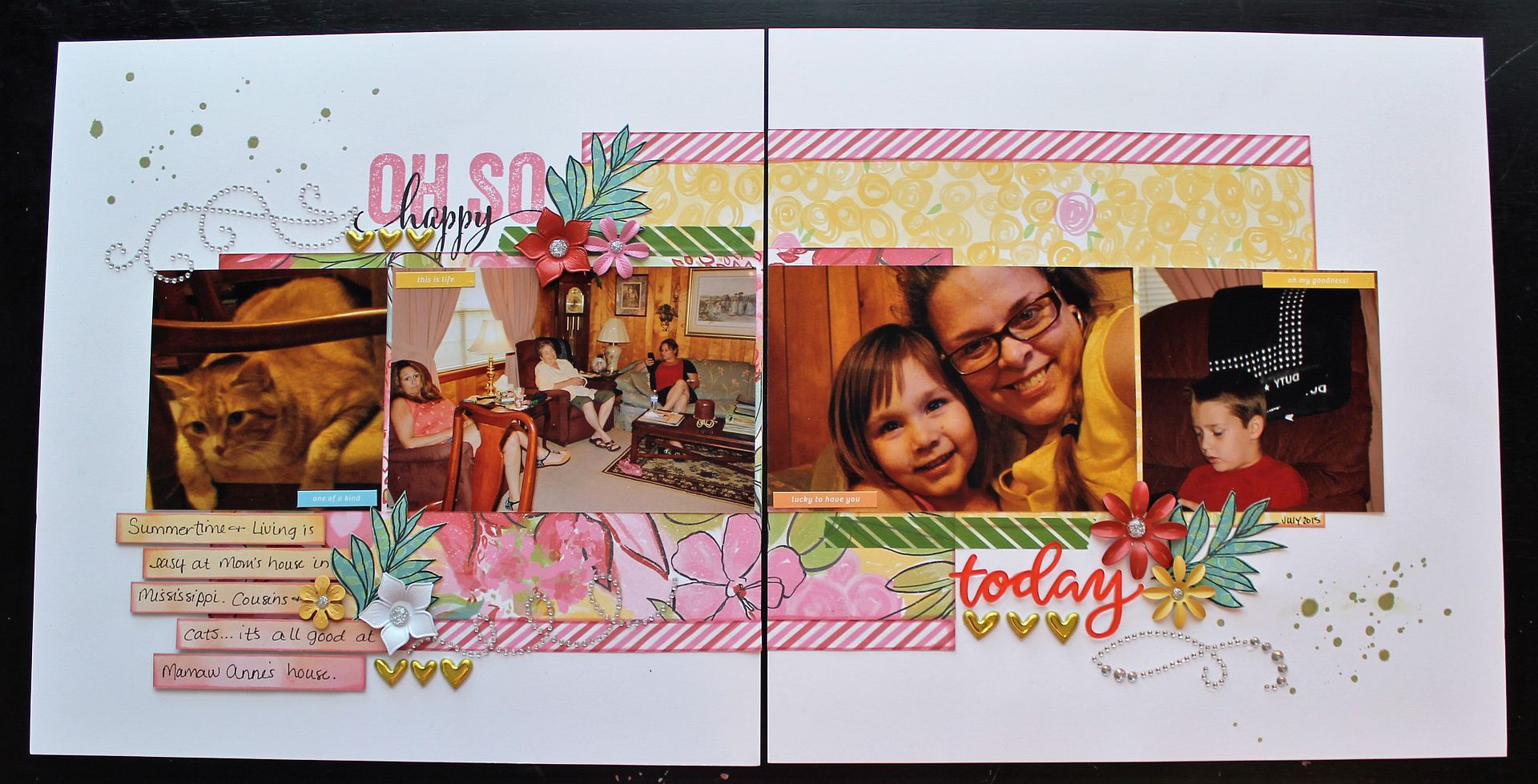 The photos were taken during the summer of 2015 at my Mom's house.
I stamped the title and also stamped the leaves on green pattern paper and fussy cut them out.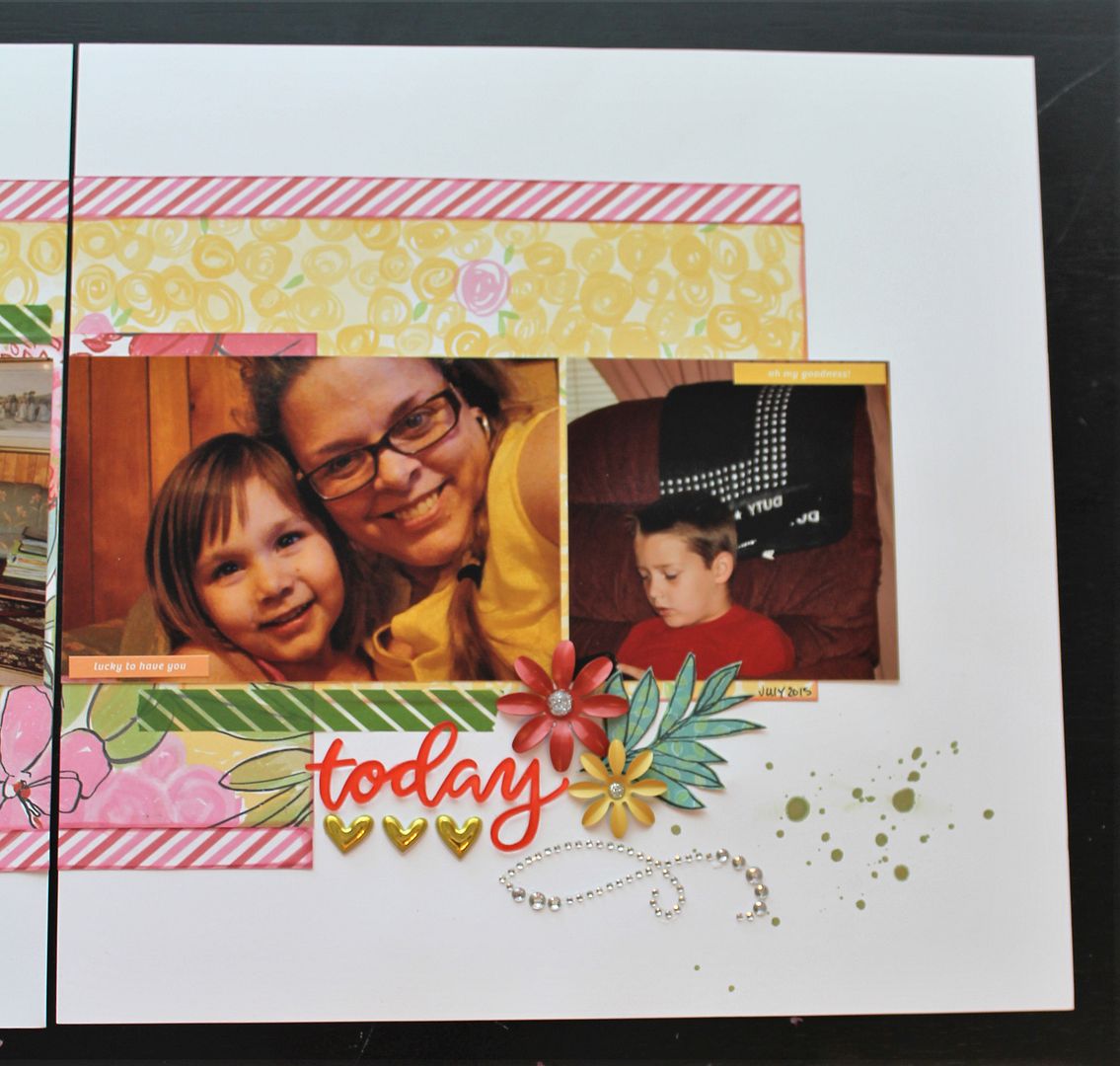 I splattered some color shine, in Chartreus, but it wasn't mixed well and got little green rimmed gold splatters.
Love how the title stamped out.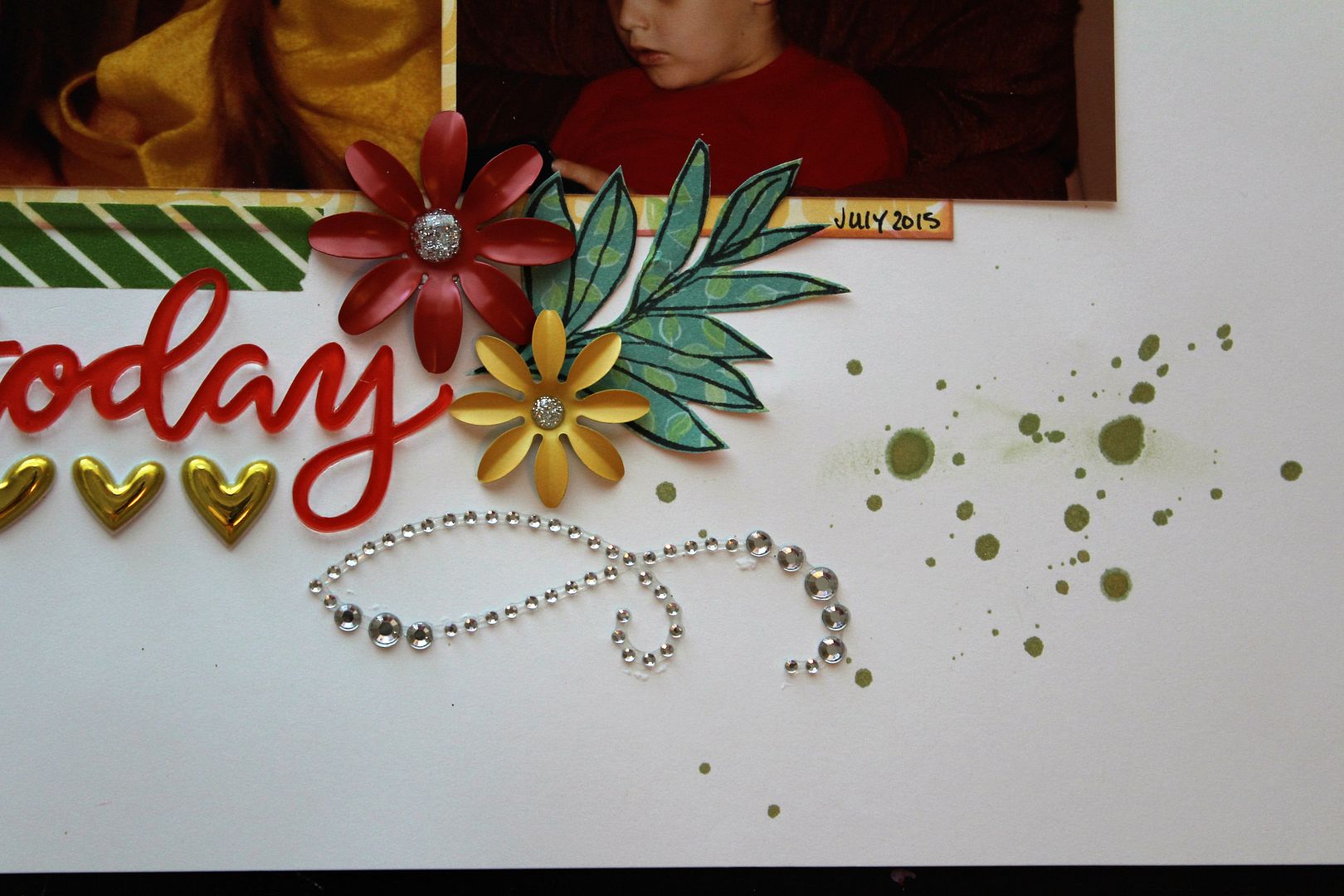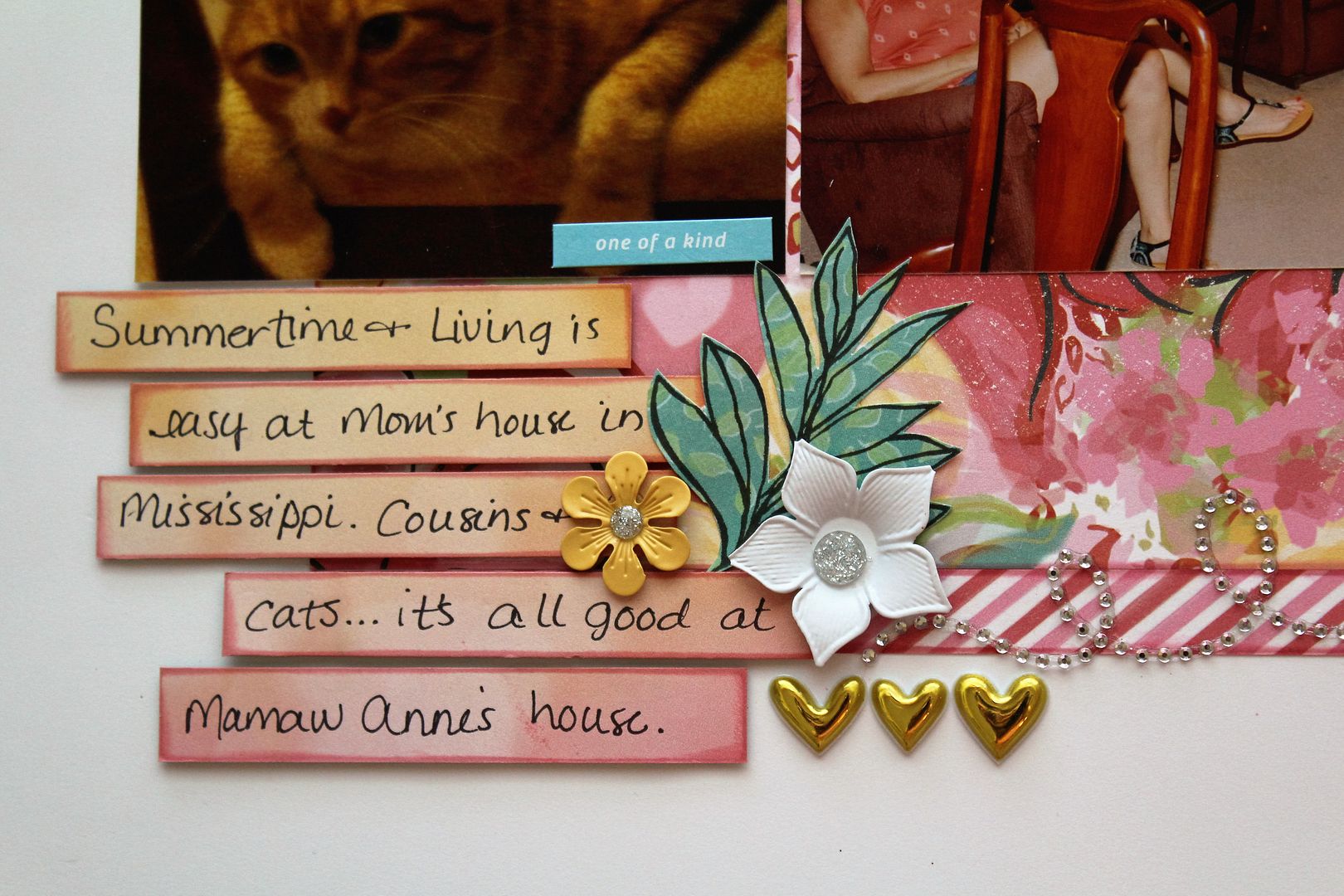 Here are my journaling strips, cut out of scrap pattern paper.
Thanks for visiting my blog today, I hope you will head over to the UYS challenge blog and play along this week.