Hello Friends!
Welcome to this weeks challenge, the title says it all...Use a mix of stamps to use on a card or scrapbook layout or other crafty item of your choice. For this weeks challenge I used 4 different stamps on my layout, 2 different birds and a phrase along with a heart
The photos are from my family reunion on July 4th 2015.
I was able to add the bird stamp on a scrap piece of paper and added t to this corner in place of another photo.
You can see a different bird stamp beside the title that I stamped directly onto the background paper.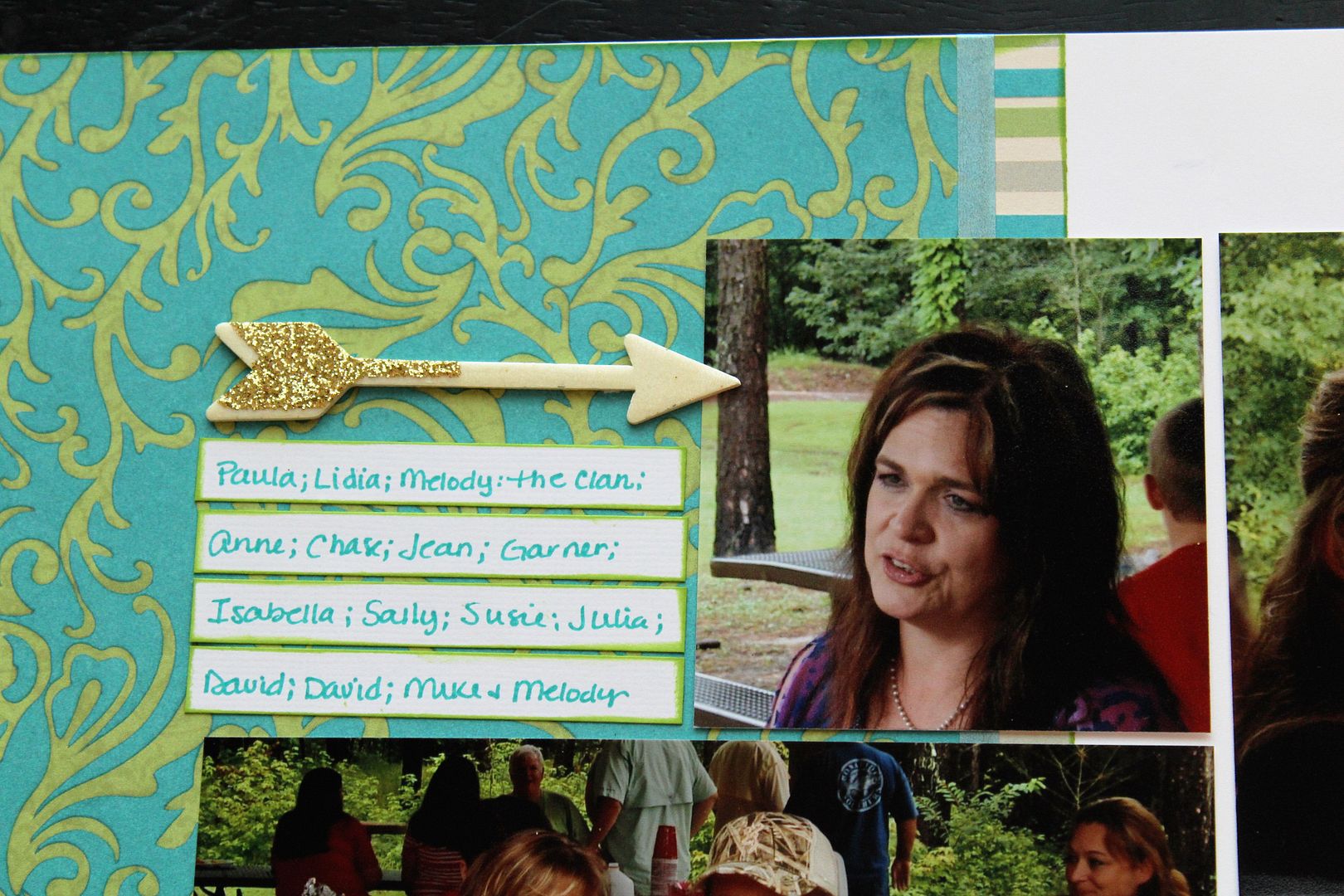 Journal strips were from scrap paper.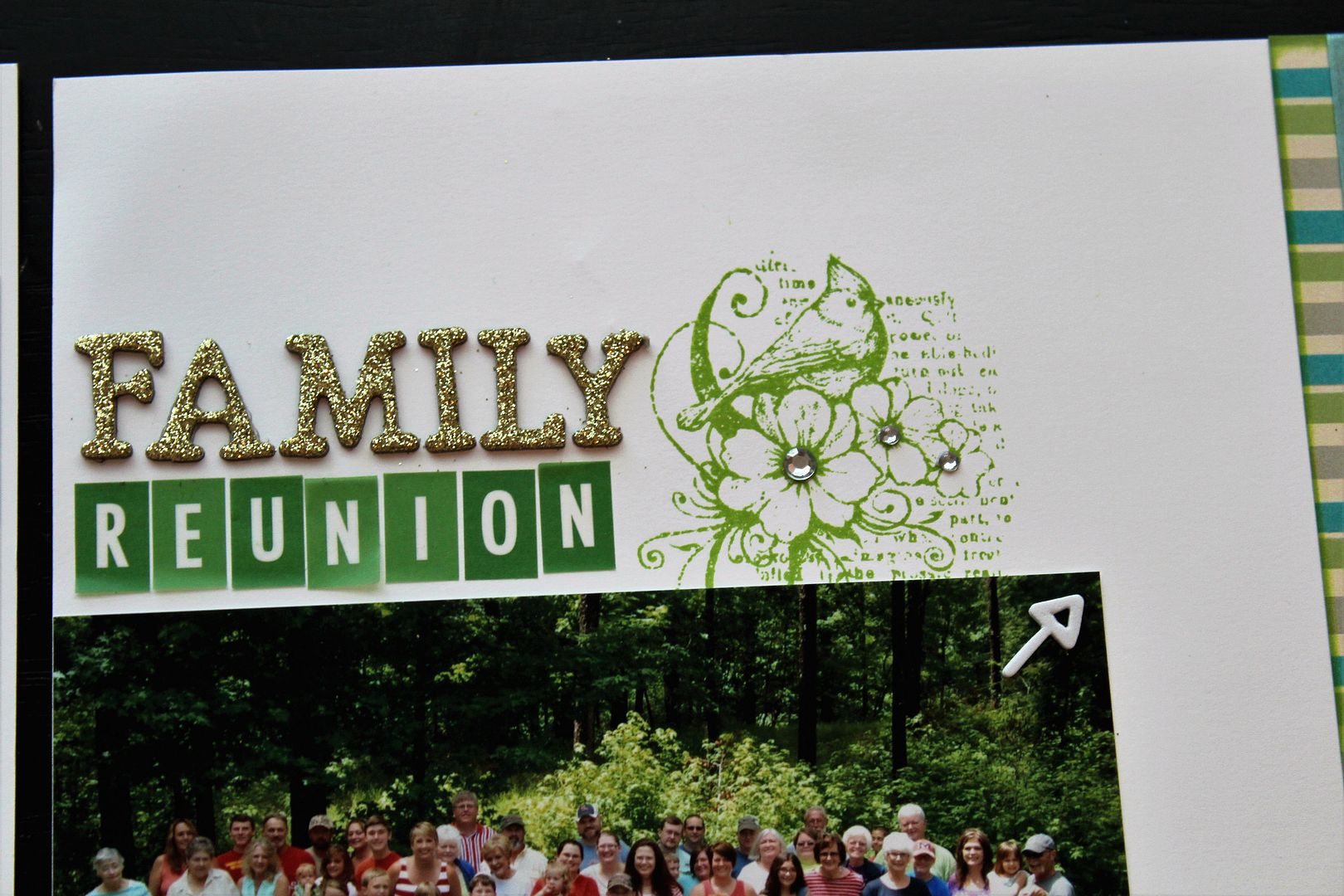 Here's the close up of the title, I added a little extra bling to the stamped image.
Here's the other 2 stamps, the phrase and the hearts.
Did you se all the little foam arrows on the layout along with the wood veneer arrows...I love them all!
Thanks for visiting my blog today and I hope you drop by the Use Your Stuff Challenge Blog nd play along this week!!