Today I am sharing a layout I created with my January 2017 Counterfeit Kit Challenge kit. The layout is of me. I was inspired to create this layout using sketch #301 from Creative Scrappers.
This is the last layout I created with my kit and it has a ton of scraps and little bits and pieces.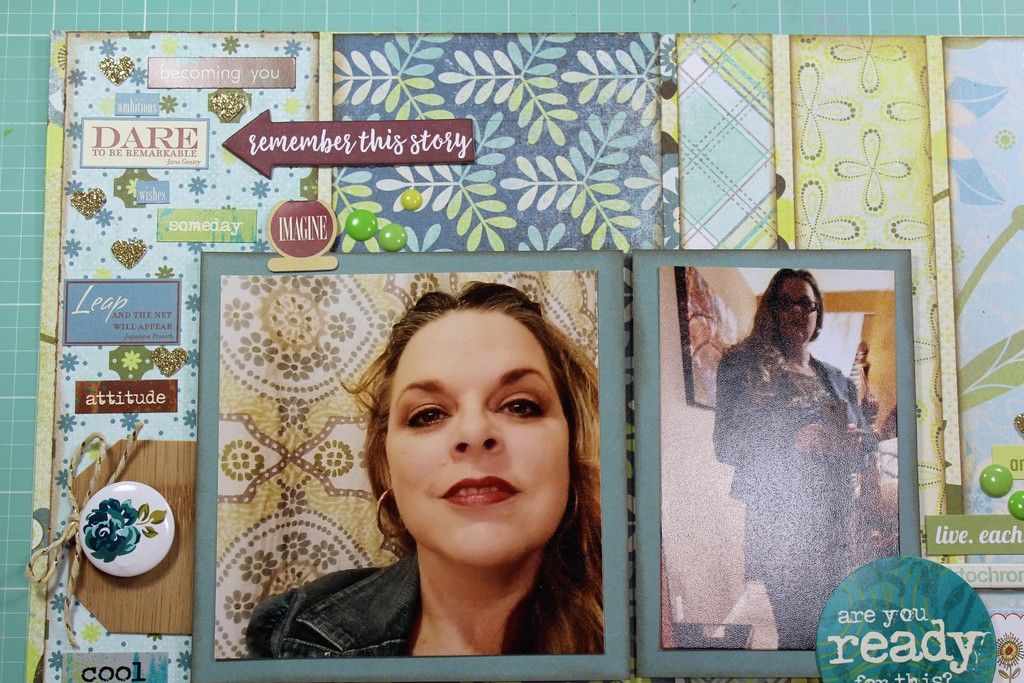 I added a ton of little word stickers , a piece of wood veneer tag and even a flare.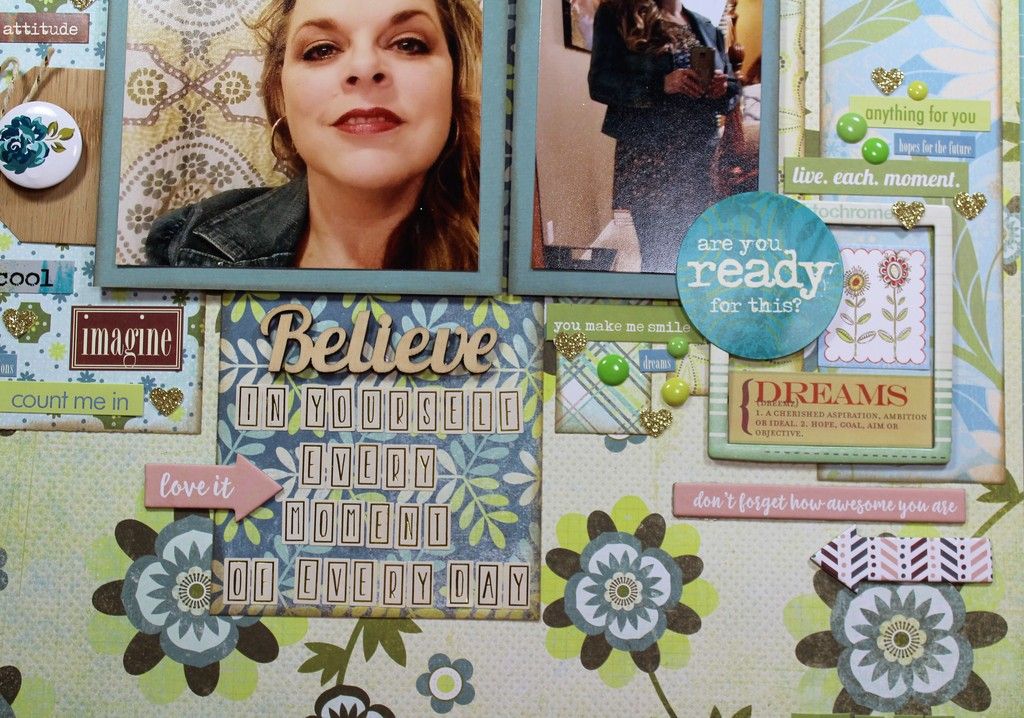 I used a wood veneer as my title and the tile alpha to make it into a phrase.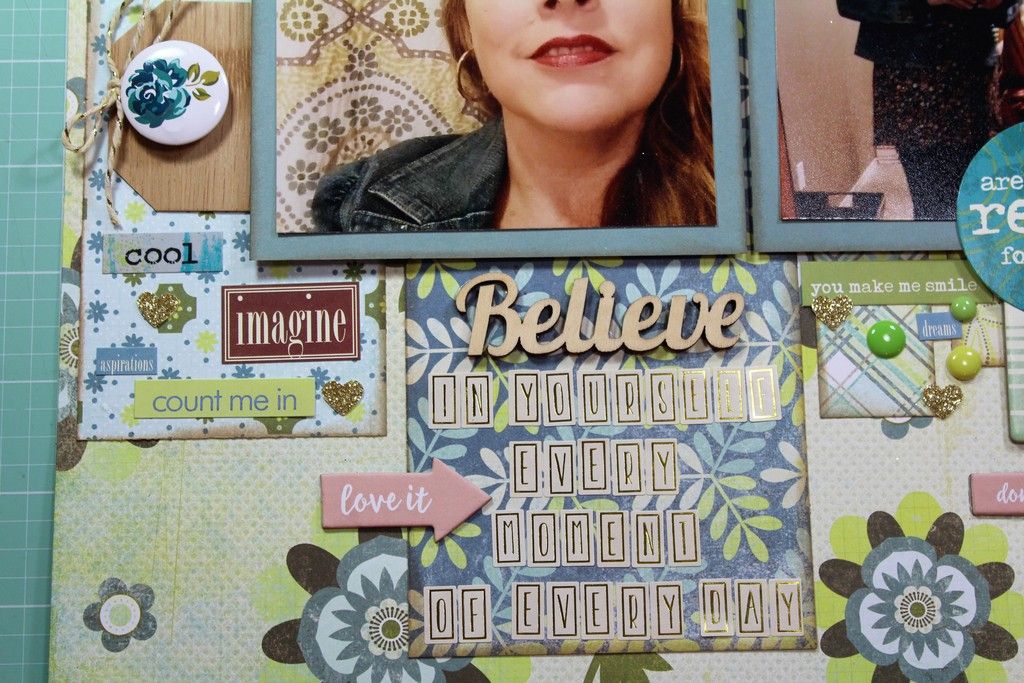 Finally I added some enamel dots and even some chipboard pieces.
Thanks for visiting my blog today!!!