Today I am sharing a couple of layouts I created for an 8 1/2 x 11 gift album using my November 2014 Counterfeit Kit Challenge kit.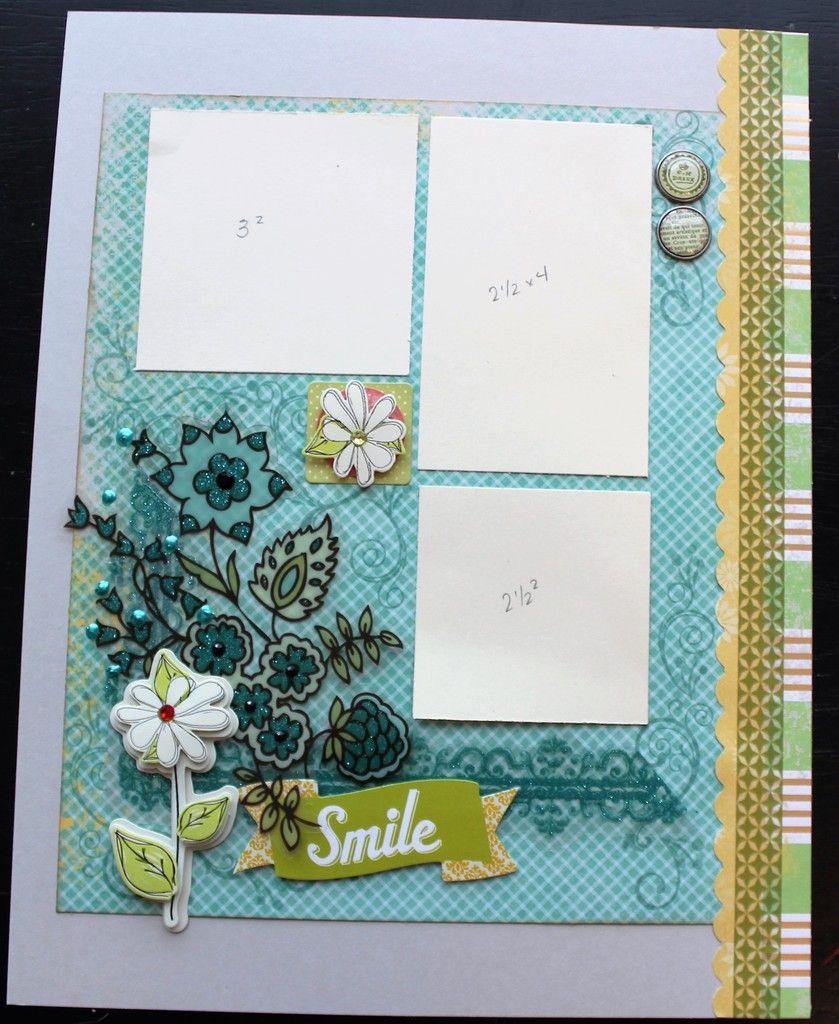 I was getting down to just scraps in my kit and used a couple of border strips along the edge of this layout. I even broke out one of my punches to create the scalloped edge. I added in lots of acetate and some flower stickers that had been in my stash for awhile. I even did some stamping on the background.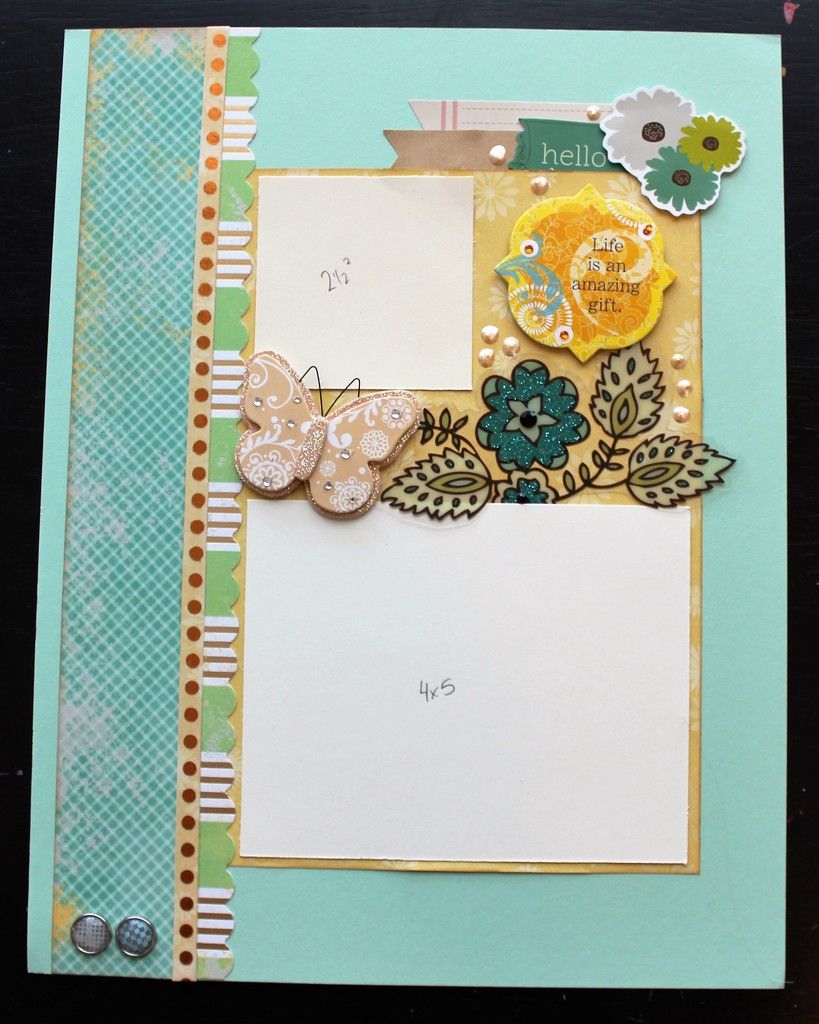 More acetate pieces and older sticker here. I used my punch again on one of the border strips.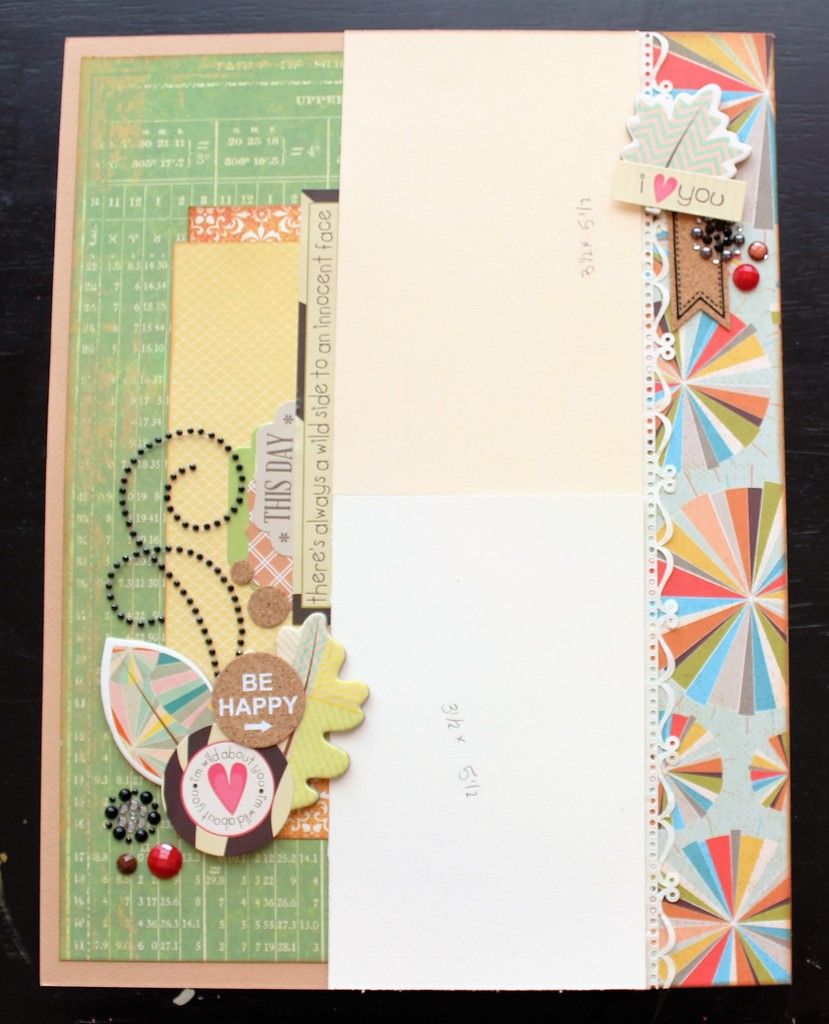 This layout used some old paper tape (before washi tape) down the side of the photo mats. I added in several older stickers and even some bling.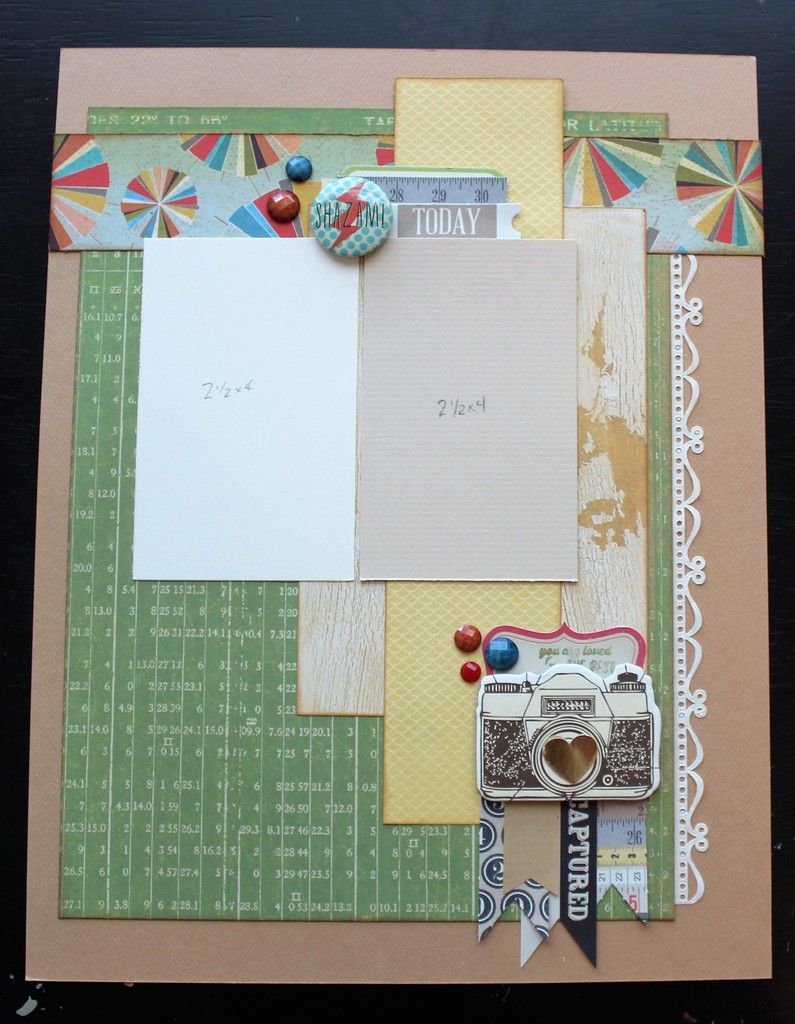 I used the other half of the paper tape (flourished scallops) down the side of the pattern paper.
The photo mats are scraps of cream and in some cases other color papers to help with photo placement as well as sizing.
Thanks for visiting my blog today!!!