Today I am sharing a layout I created using my January 2017 Counterfeit Kit Challenge kit. The photo is of my Mother.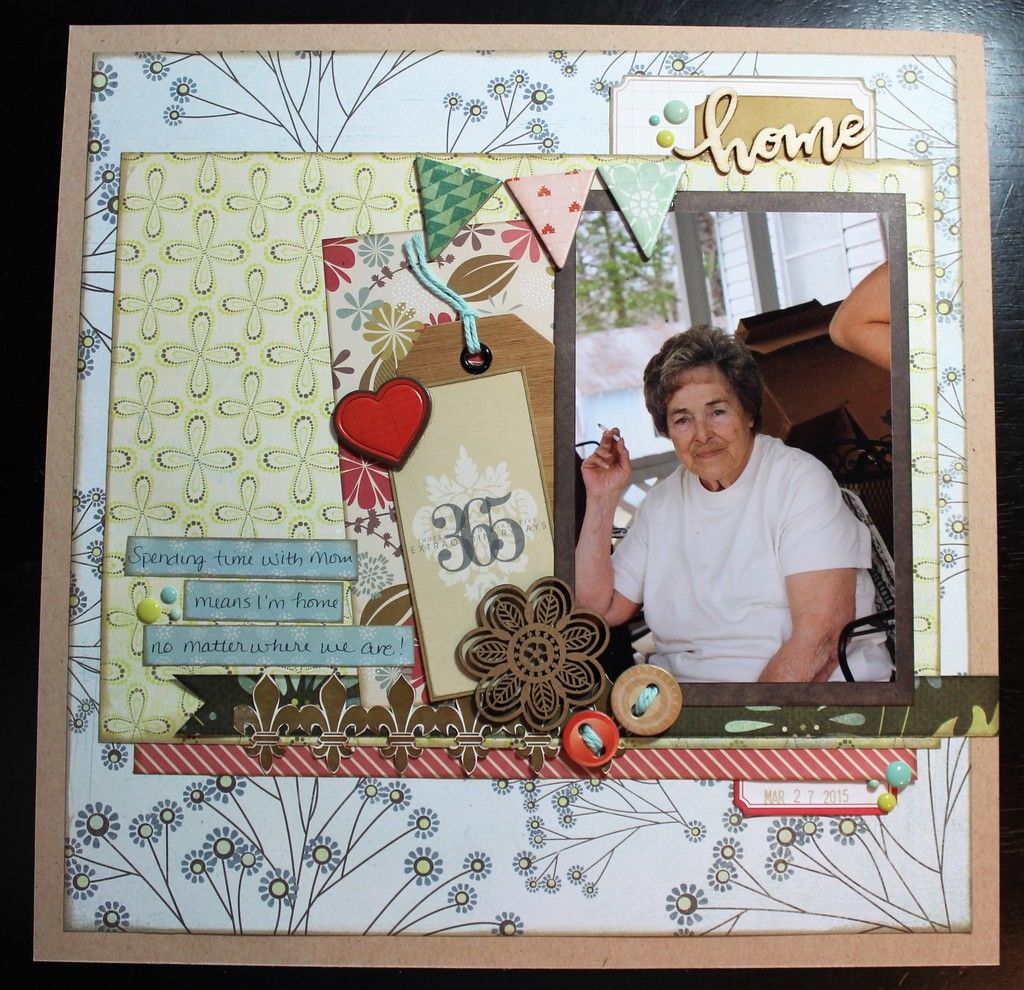 I was inspired to create this layout using Sketch #257 at the Sketches in Thyme blog.
I used a couple of tags to ground the wood veneer piece, they came out of my leftover bowl on my desk. I used chipboard pieces to create a banner along the top of the photo.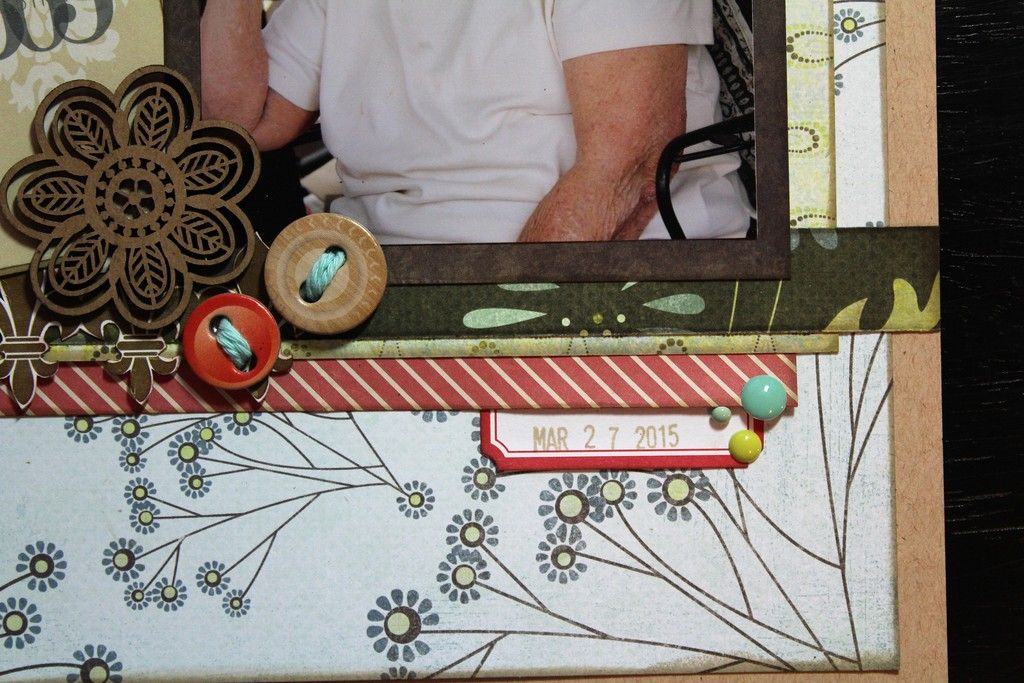 I used more chipboard, the buttons are chipboard and I just used the twine to thread them. I love that I was able to use another of those beautiful flower wood veneers.
Lots of scraps along the bottom, the floral paper is a 6x6 piece of paper. I've tucked in the wood veneer tag and added quite few more bits from my leftover bowl on my desk, the fleur de leis sticker and the 365 card.
Thanks for visiting my blog today!!!