Hello Friends! Today I am sharing the scrapbooking kit I created for the month...AND... I'm actually going to try and use it during the month of January. I haven't created kit and used in the same month in a very long time. The inspiration for the kit can be found over at the Counterfeit Kit Challenge Kit Blog.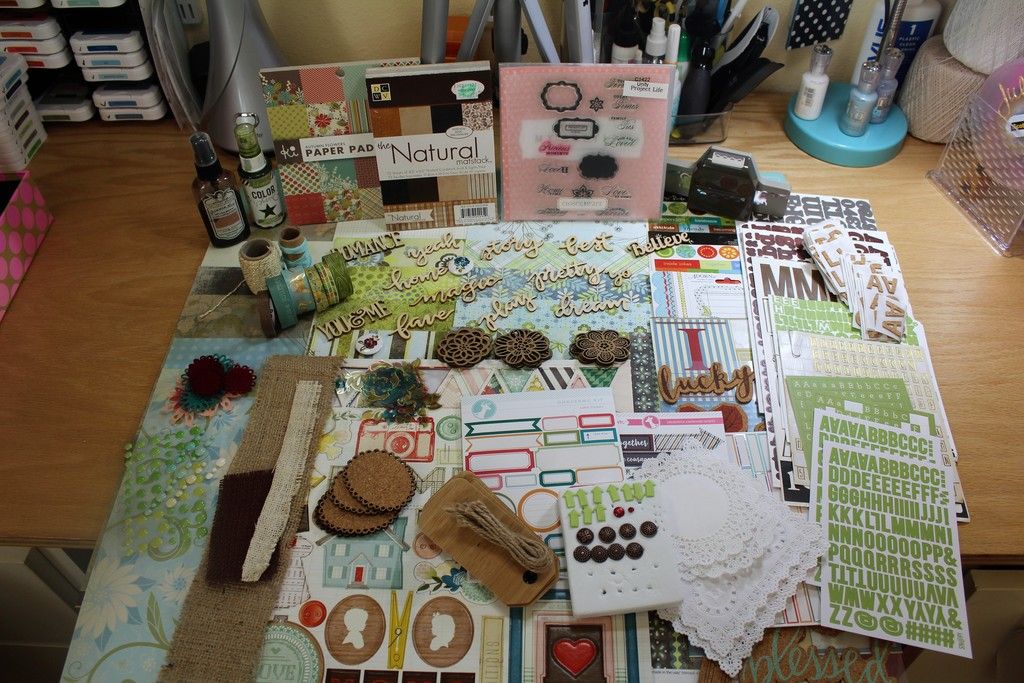 The base of my kit is a Basic Grey paper collection, then I added in some additional paper and a few additional colors.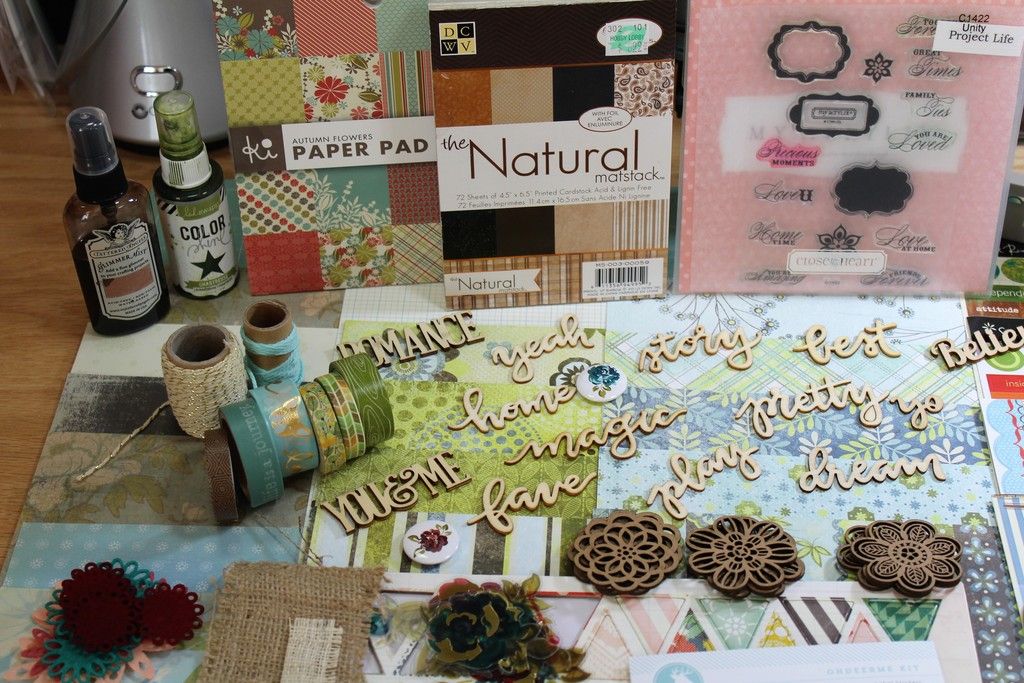 I added in lots of wood veneer words and floral shapes, 2 different smaller paper pads, one is KI memories and the others is DCWV and that stamp set is from CTMH.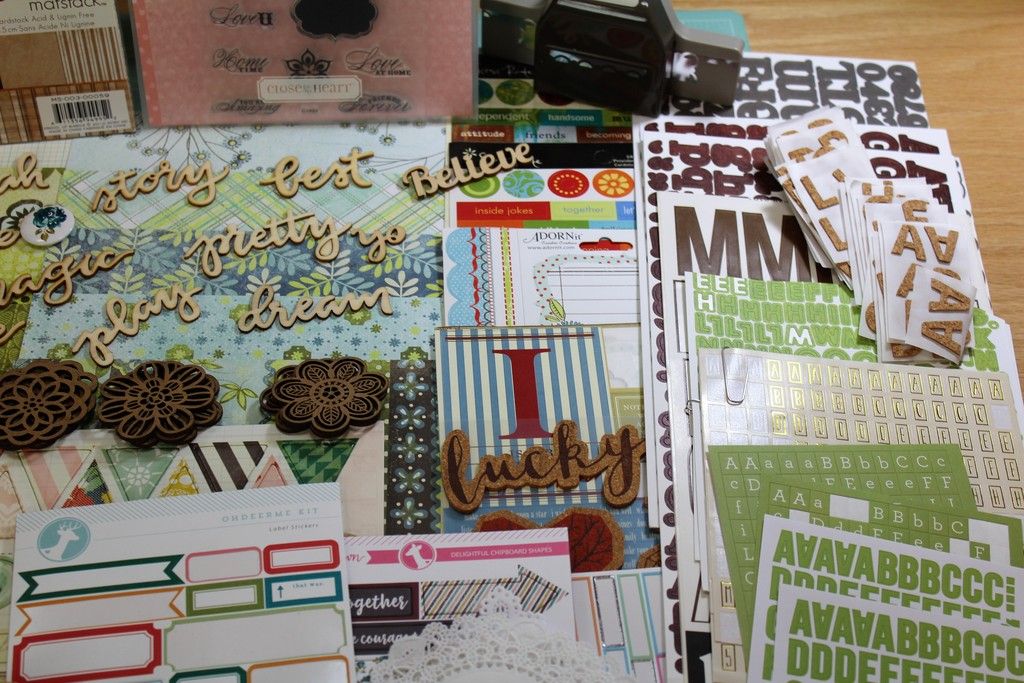 Holy Moly at all the letter stickers, I did go a little crazy adding them in, but I do like choices. The cork set on top is one that I got from Freckled Fawn last month, I just ran them through my Xyron sticker maker.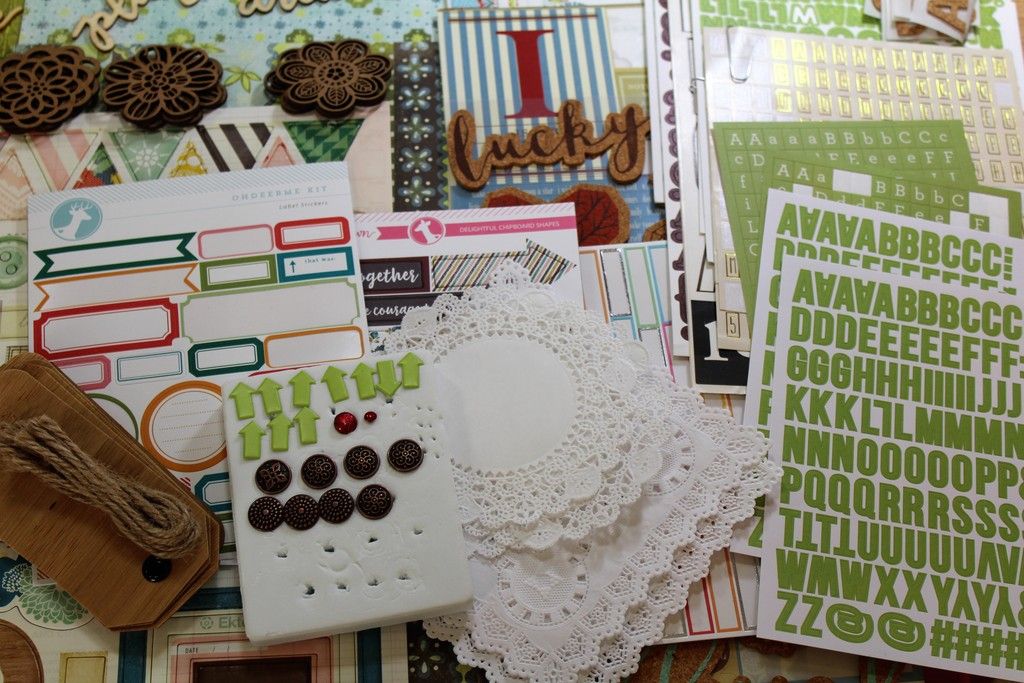 I added some lots of stickers from my stash, chipboard, doilies and brads.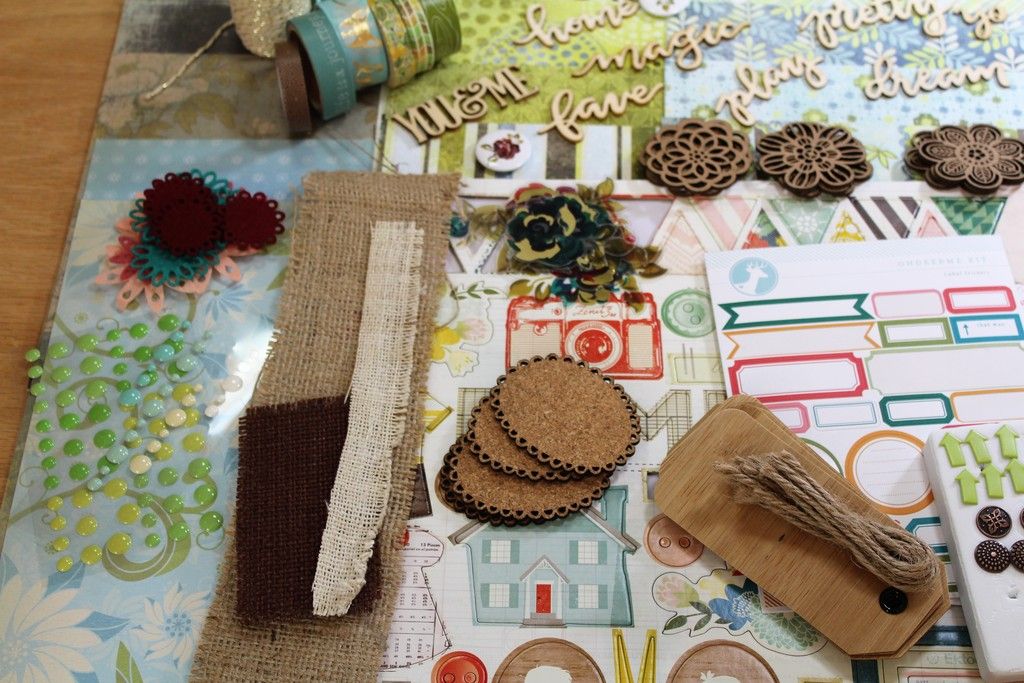 Cork pieces, wood veneer tags, fabric and enamel dots.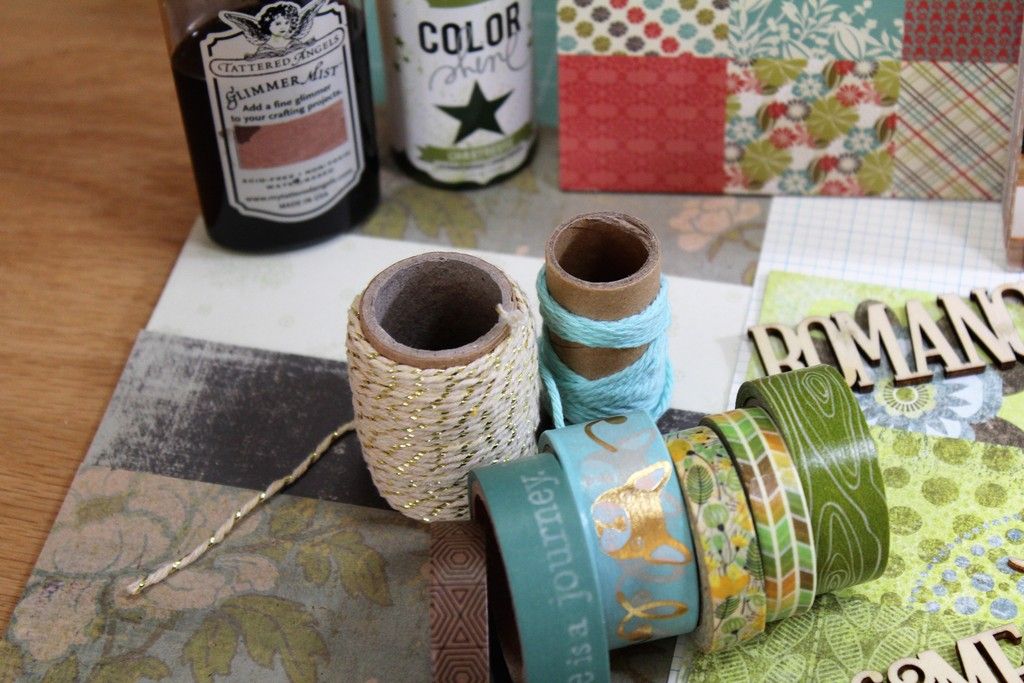 Finally Washi tape, color mist and some twine, I added the twine as an after thought since I didn't like the cording that came with the wood veneer tags.
That's it! Not super large by my standards but not super small either.
Thanks for visiting my blog today!!!