Today I'm sharing a layout that I made using my December 2015 scrap stash kit. I pulled lots of supplies, some from the last couple of month to some from the last 2-10 years. LoL!! I know...I'm a hoarder when it comes to Christmas supplies. I do occasionally clean some out...like ever 4 or 5 years.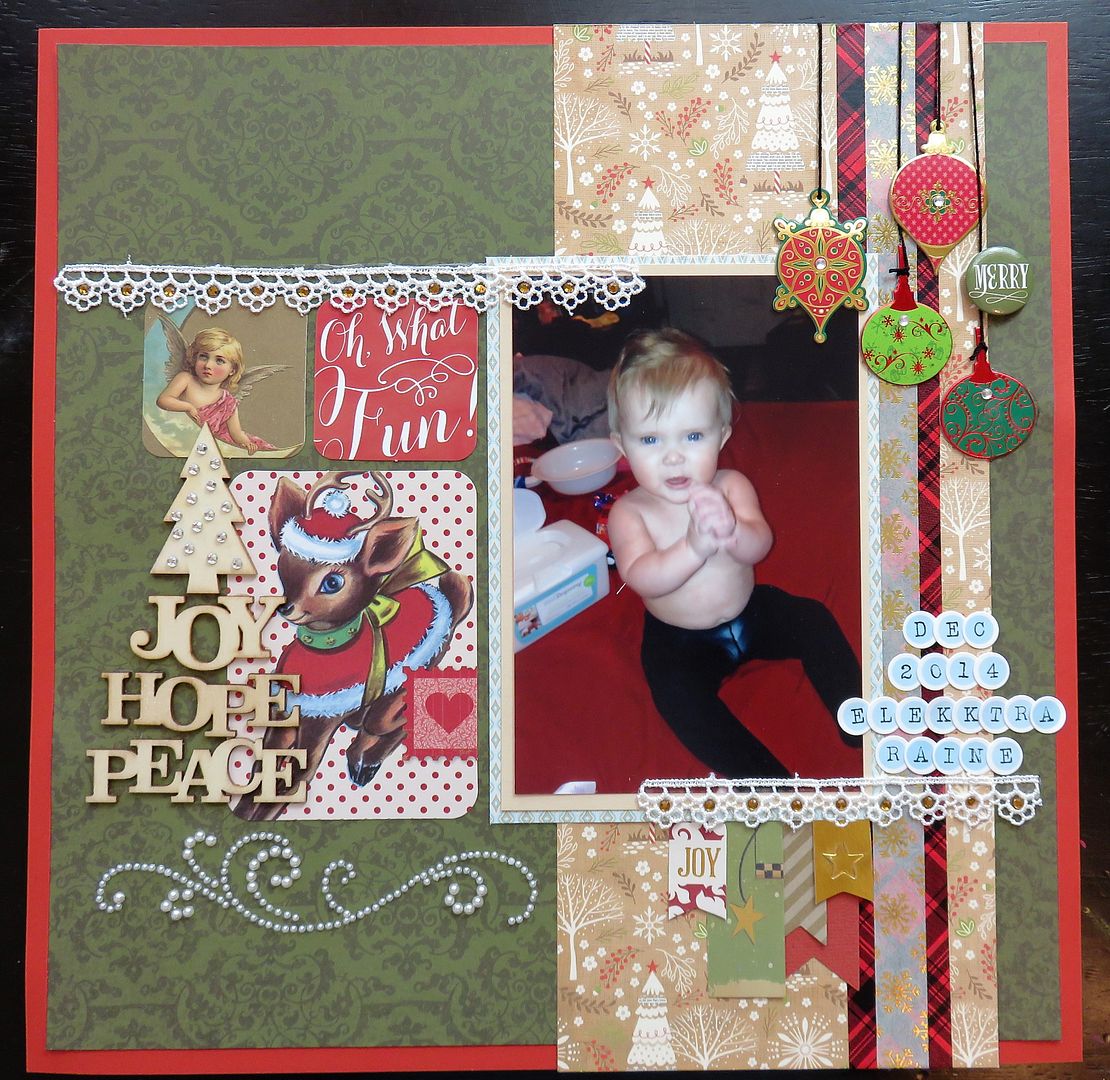 This layout is of my sweet grandee Ele, she was getting ready to go see Santa Clause. She was soo tiny in this photo, only 8 months old.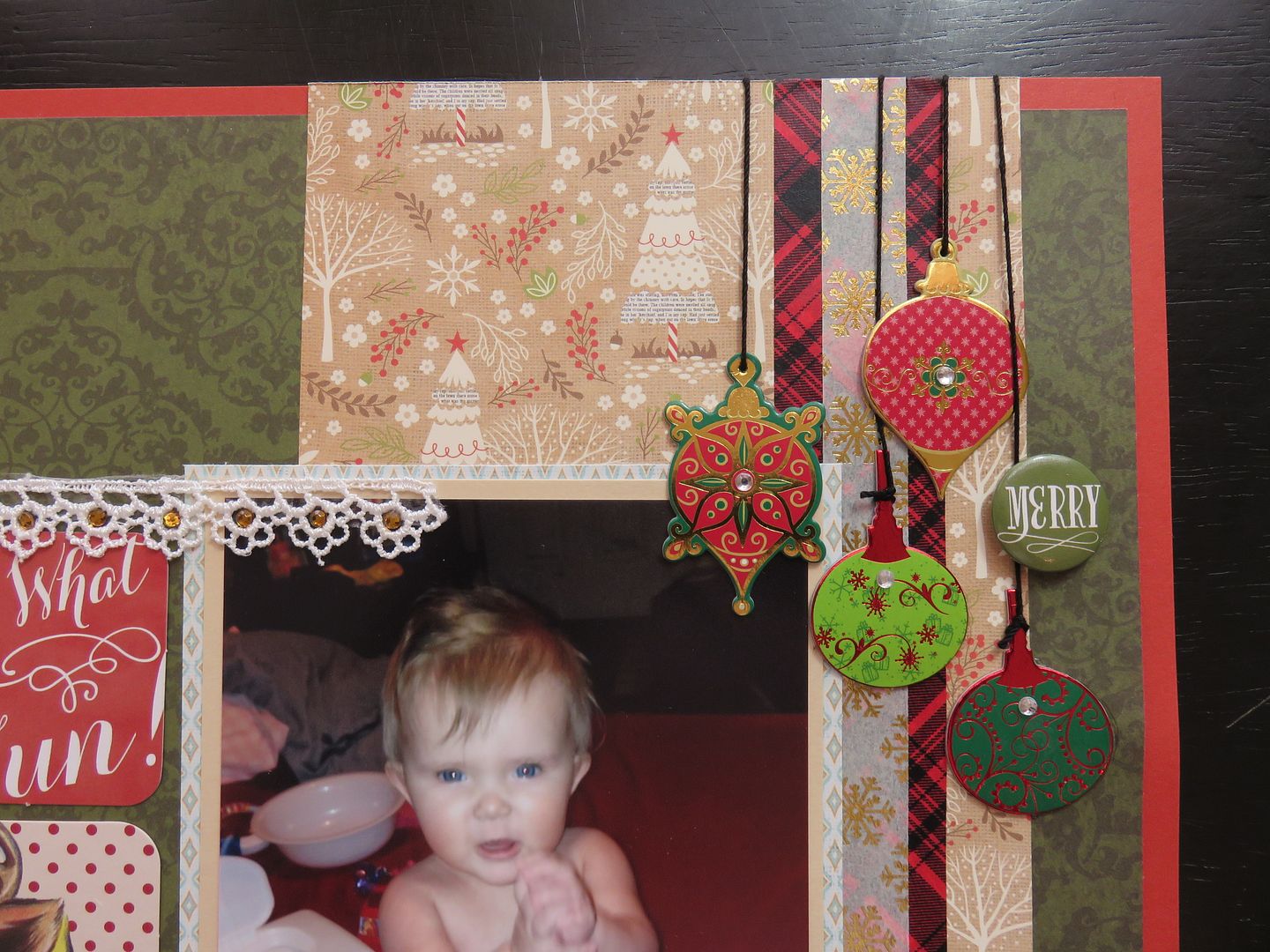 These ornament stickers are from Hobby Lobby and have been in my stash forever, I bought about 10 packages of them years and years ago for a Christmas project and I have nearly used them all up, I think I have about 1 package left after this layout.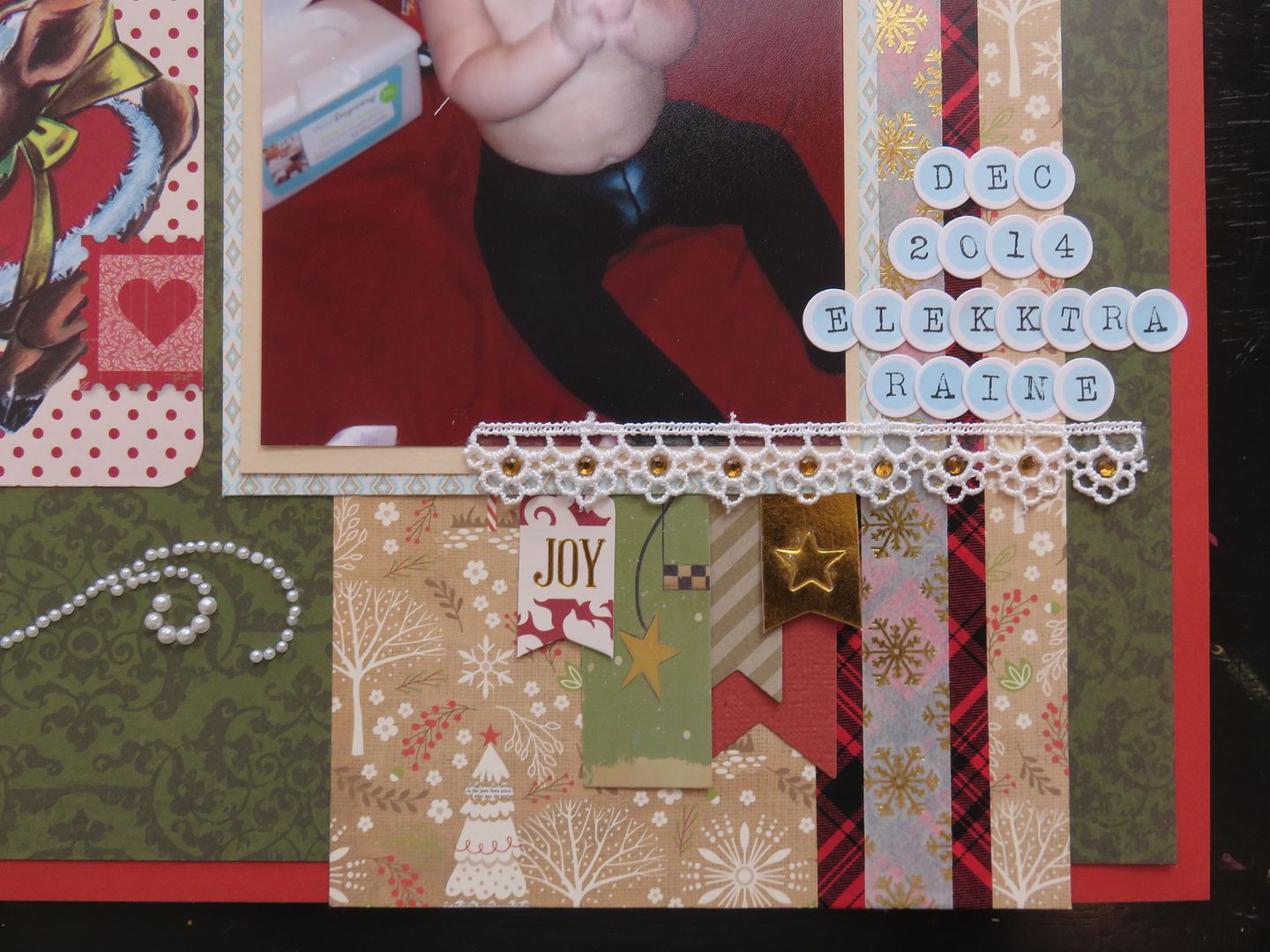 The second banner piece with a star on it is actually from an old Christmas card that I received years ago. I save my Christmas cards and every few years I get out my punches and dies and chop them up to use in scrapbooking and card making projects.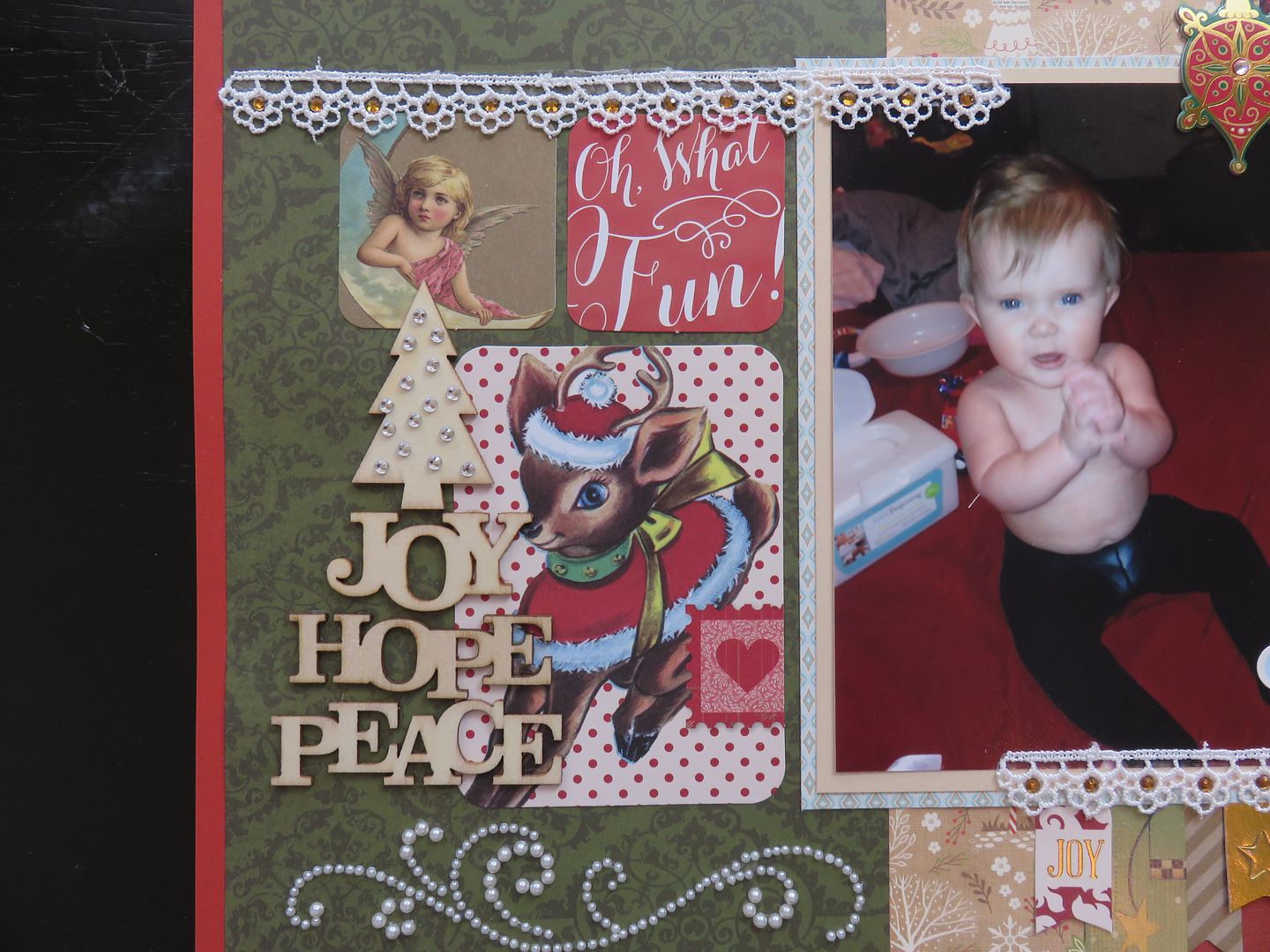 The bling border along the bottom is actually quite old as well and is part of a longer page border, I just cut it in half and used part of it here.
Thanks for visiting my blog today!!!