Today I am sharing a layout I made with my December 2015 scrap stash kit. Some of the supplies in the kit are from the last couple of months, but most are from the last several years.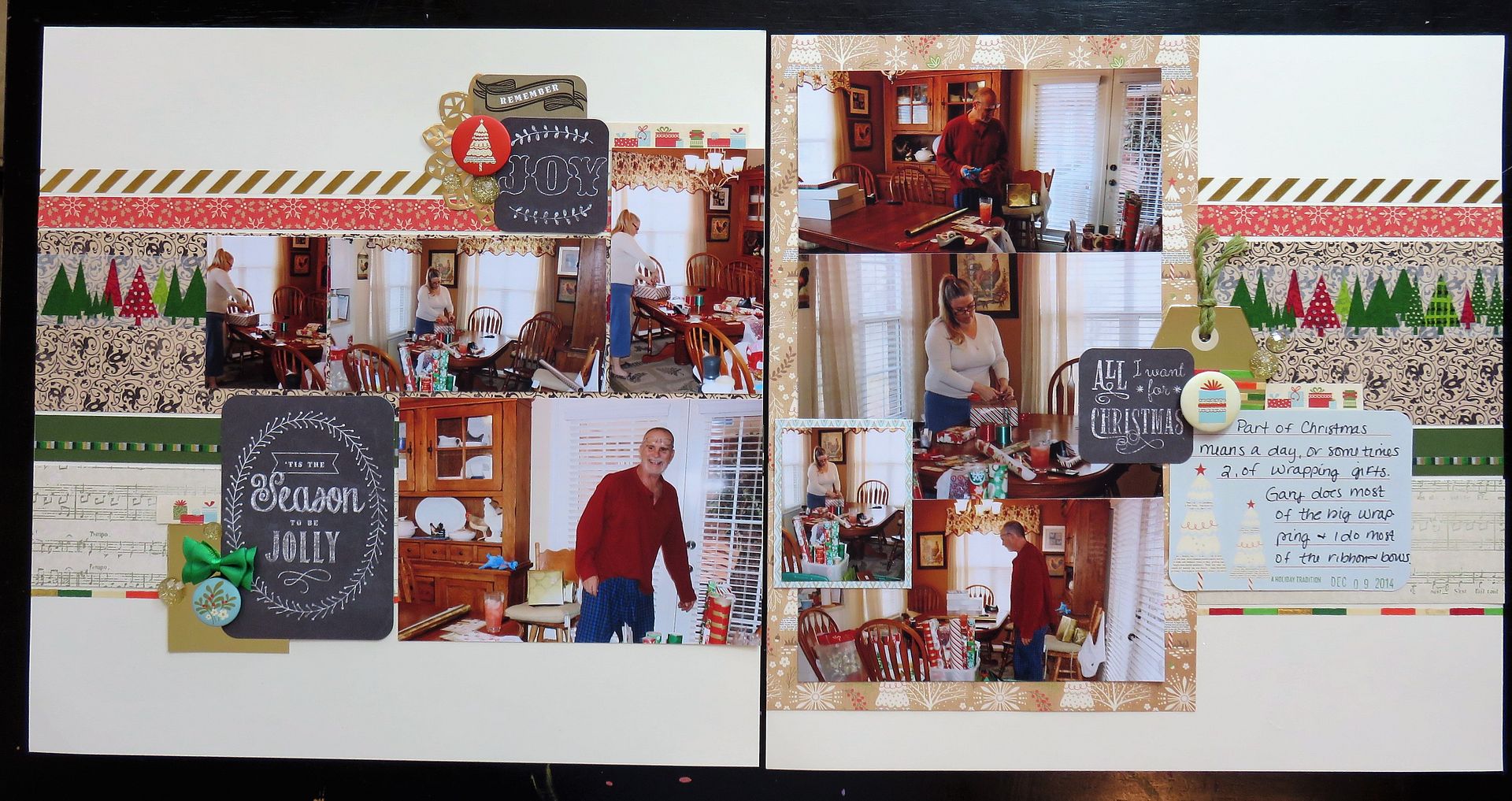 The layout is of Mr Gulley and myself wrapping Christmas presents. We keep them all in the spare room until a couple of weeks before Christmas and then we set up a wrapping station in the kitchen and get them all wrapped in one day.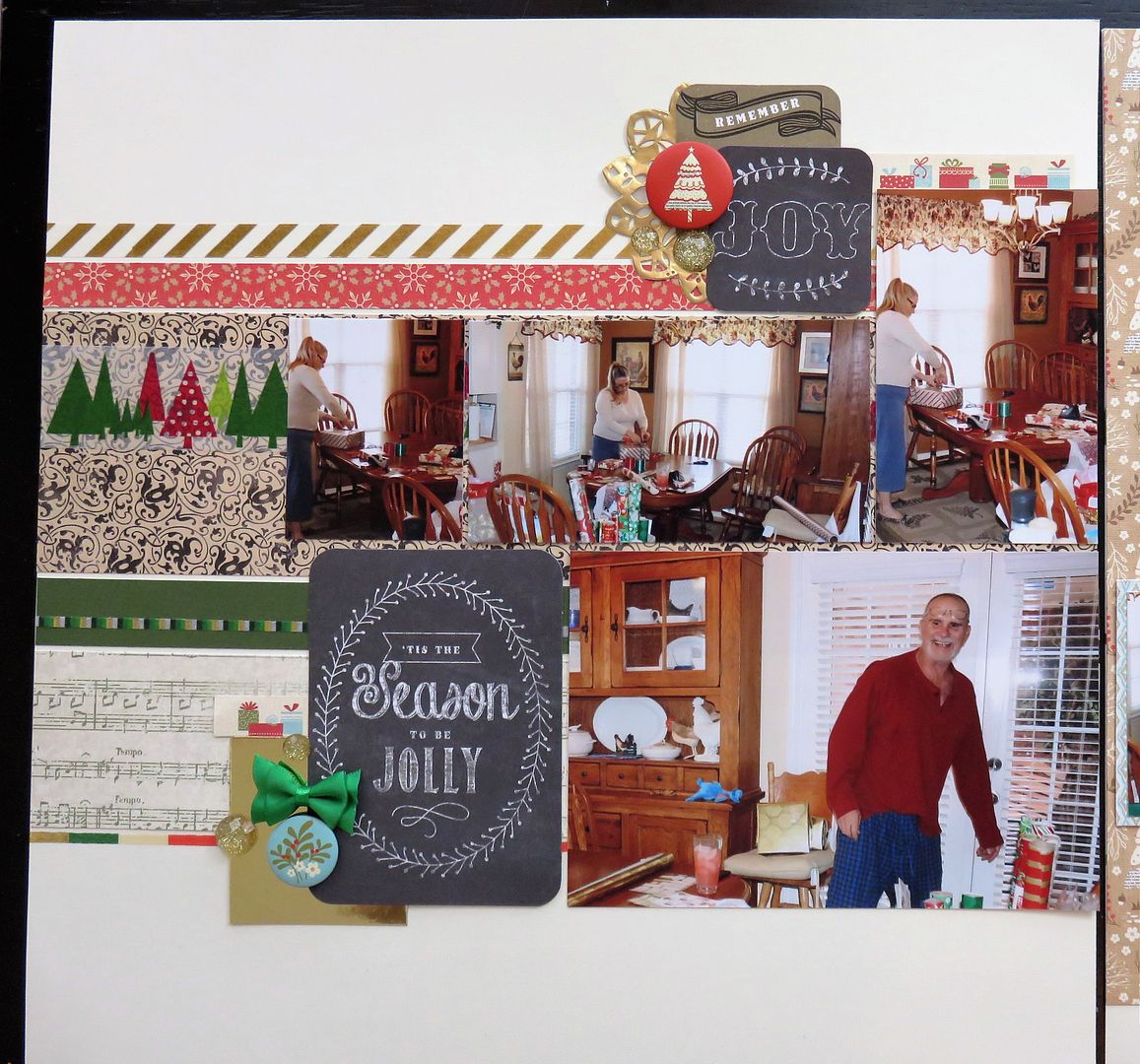 I bought these pocket page cards in 2014 I believe and am just now getting around to using them. I know the chalkboard look isn't all that popular anymore but that's ok...I like how they look on this layout.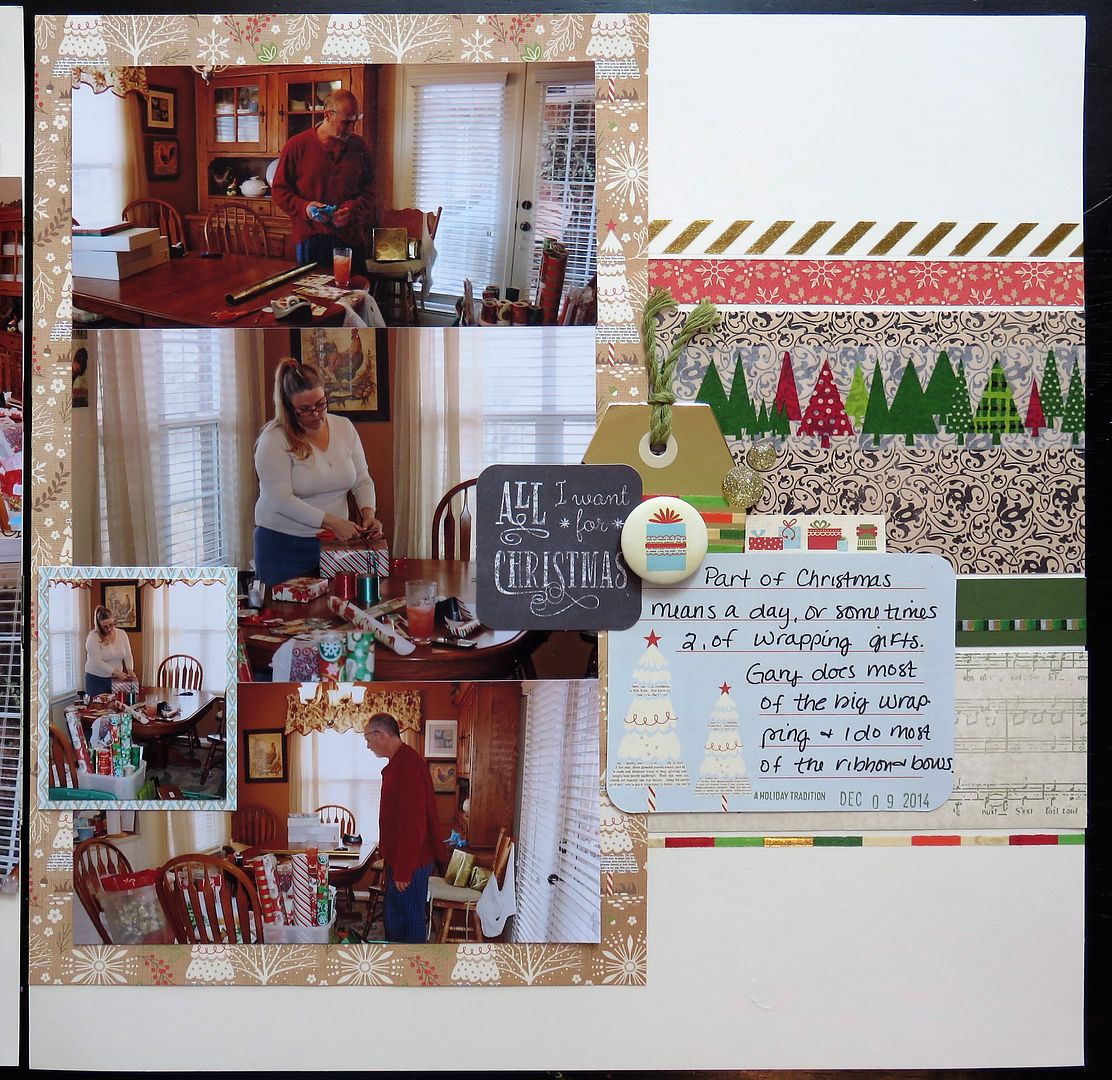 The tiny multicolored washi tape along the bottom and the green and gold washi tape along the green cardstock are new this year. The Christmas tree washi tape is at least 2 years old, prolly more and the gold foil washi tape is one year old.
Love the gold doily, it's new this year. The red floral strip is actually a border strip, as is the present paper at the top.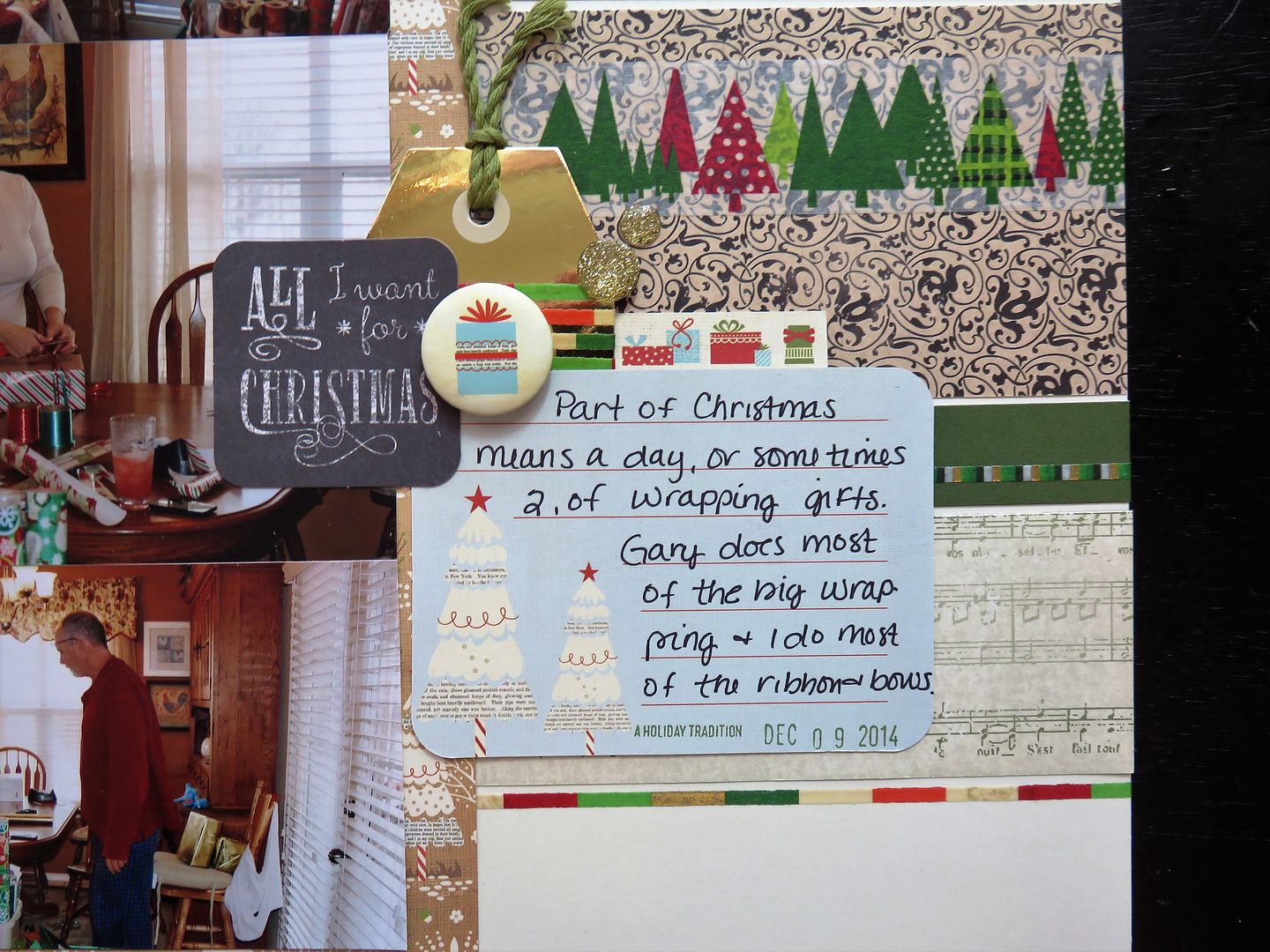 I had another piece of the present border strip left and tucked it in here.
I know this layout was created using an Allison Davis sketch but I don't know which one and I don't remember if I replaced photos for embellishments. Whoopsie!!
Thanks for visiting my blog today!!!